What child or adult doesn't enjoy shiny things?  I remember pretending to find gold and gems in the rocks that formed a hillside behind my house when I was a child. I loved digging in the dirt and always imagined I would find something truly valuable. Here in Arkansas that is truly a possibility.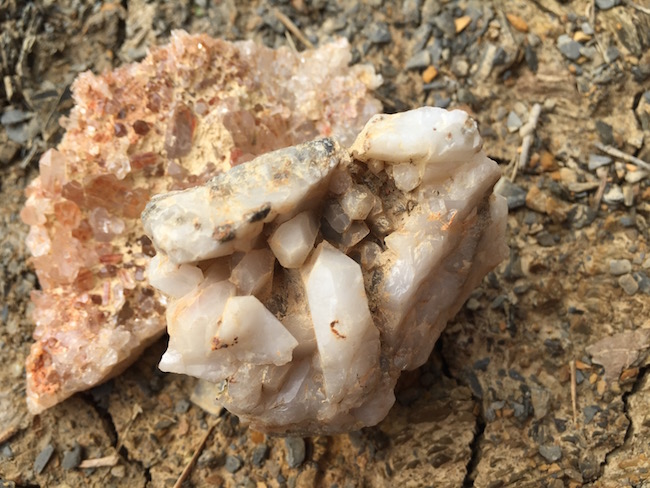 Arkansas is known as the Natural State, but many people are unaware that parts of the state are known for their natural abundance of quartz crystals. In fact, geologists agree that the two places in the world to find the best quality quartz crystals are Brazil and Arkansas. Arkansas is a veritable 'gold-mine' for rockhounds of all ages.
The Ouachita Mountains contain an abundance of quartz crystal, especially in Mount Ida, which is known as the Quartz Crystal Capital of the World. In 1976, the Arkansas General Assembly established Act 128 which designated the quartz crystal as the official state mineral. In Arkansas, Quartz Crystals are often referred to as "Hot Springs Diamonds" which are not to be confused with real diamonds found at Crater of Diamonds in Murfreesboro.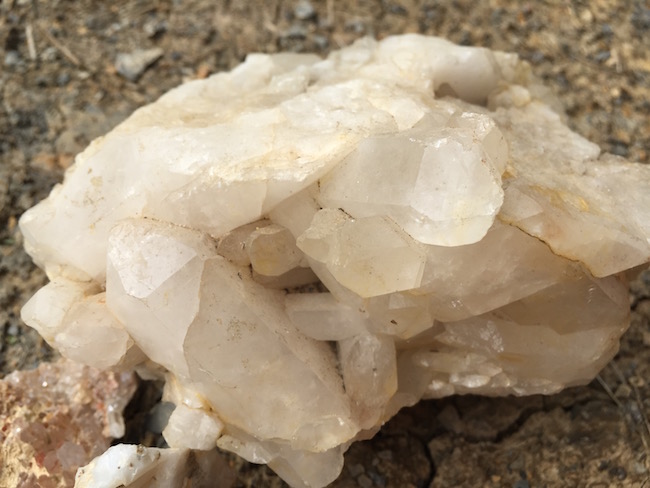 Evidence indicates that Native Americans in Arkansas were using quartz crystals in tools and weaponry as early as the 1500s.
In the early 1900s, quartz was being mined for use in oscillators with demand especially high during World War II. An oscillator is a mechanical or electronic device that can regulate the flow of electricity. The frequency of oscillation is determined by a quartz crystal due to its ability to maintain a steady vibration. Common items that use an oscillator are computers, clocks, watches, radios and metal detectors.
In the 1950s, General Electric developed a process for growing artificial quartz and the demand for quartz in Arkansas dwindled to include mainly tourist and museum industries. Nowadays, quartz crystals are often used in jewelry and even in some natural healing techniques.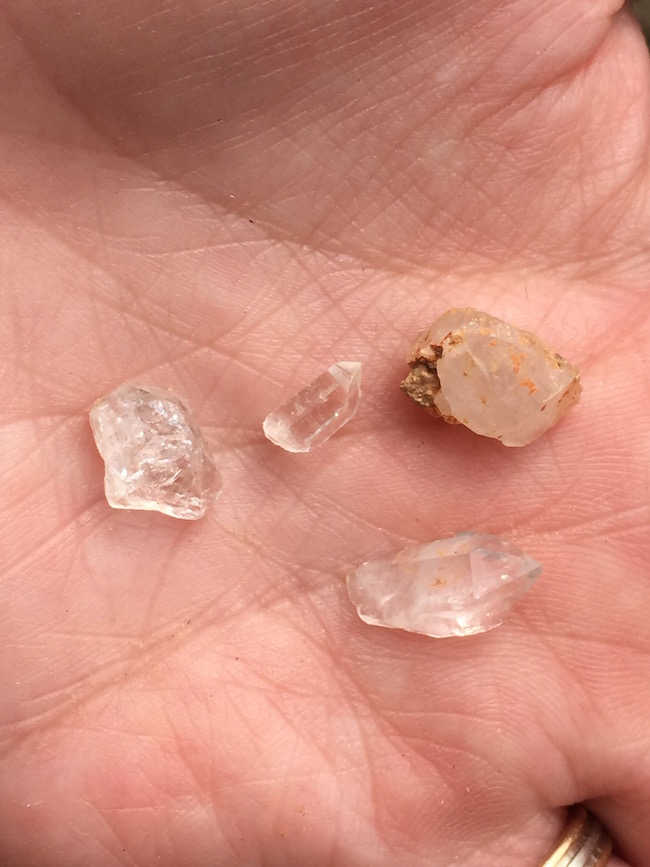 Digging for crystals is still a prolific industry in the Ouachita Mountains. Digging crystals is a fun and educational activity for the whole family. Some crystals are lying right on the surface and can easily be picked up. Others may require only simple garden tools to dislodge.
There are several crystal mines and rock shops located throughout the Ouachita Mountains and areas northwest of the Hot Springs area. For a small fee, you can dig through the tailing piles or the mine waste dumps. These spots are perfect for finding small to moderate sized crystals without a lot of hard work.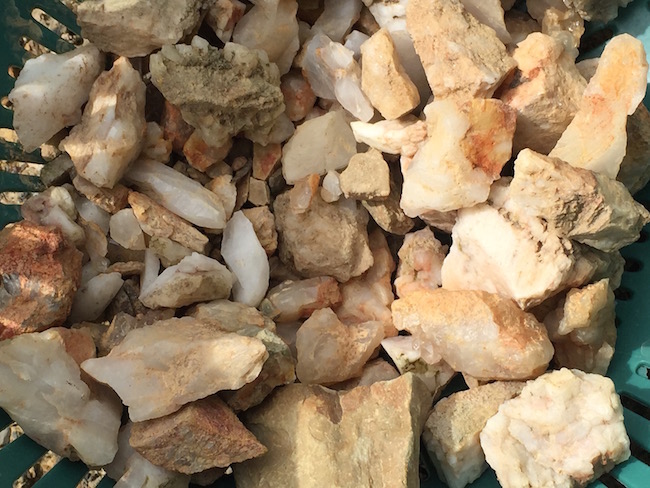 To dig the tailings, you will want to bring a few tools along. Some of the mines have tools available to rent, but most likely you have these things around your house already:
A small, handheld garden rake
A handheld trowel
Knee pads or an old cushion to kneel/sit on
A bucket, for holding your finds
Newspaper or grocery bags to wrap and protect your crystals
While digging crystals you will likely be out in the elements for a long period. You may also want to consider bringing:
Water
Snacks
A wide hat
Sunscreen
Bug spray
Small first aid kit (Quartz can sometimes be a little sharp!)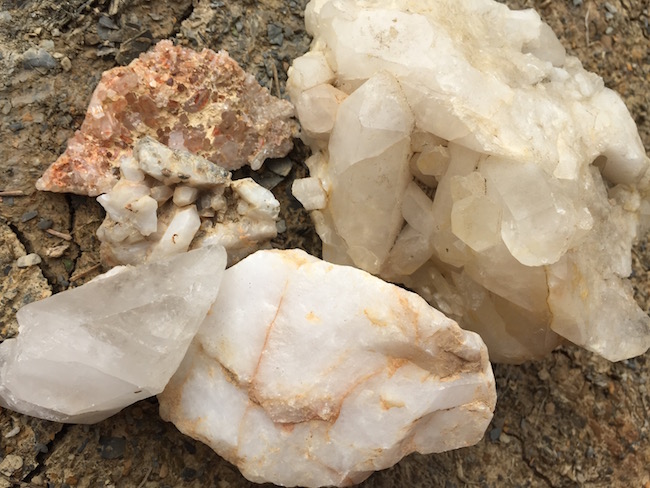 If you are excited and ready to spend a day digging crystals you will want to check out one of these crystal mines:
Wegner Crystal Mines – 82 Wegner Ranch Road, Mount Ida, AR
Open Daily, Year Round
Prices vary depending on adventure activities chosen
Jim Coleman Crystal Mines – 5837 North Highway 7, Jessieville, AR
Open Daily, Year Round, Closed Christmas
$10 per day, Ages 9 and under – free
Sweet Surrender Crystals – Hwy 88 and Hwy 27, Washita, AR (Call for a GPS location)
Open by appointment – Call 870-867-0104
Adults – $20, Ages 10-14 – $10, Ages 9 and under – free
Board Camp Crystal Mine – 110 Hickory Ridge Rd., Mena, AR
Open Daily, March 1 – October 31
Adults – $20, Under age 16 – Free
Crystal Seen Trading – 2568 Hwy 270 E., Mount Ida, AR
Open Daily
Prices vary
Twin Creek Crystal Mine – Collier Springs Rd, Mount Ida, AR
Open Daily, Year Round
Prices Vary
Header Image by James St. John. Used under creative commons permission.