Spring break is the time of the year when the family can get away from school and work for a week and focus on making memories together. We are lucky to live in the Natural State where we have activities and attractions all around us, no busy interstates or crowded planes required. Here are some ideas to get those spring break planning juices flowing.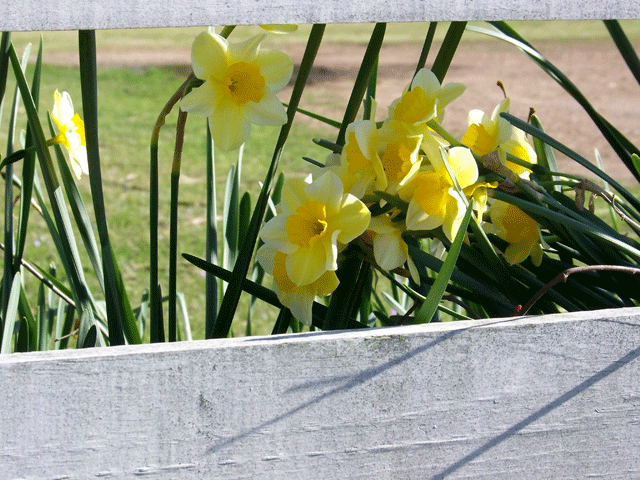 47th Annual Jonquil Festival, March 20-22, Washington, AR
Create memories and celebrate a tradition at Historic Washington State Park. This three-day festival heralds the arrival of spring in Southwest Arkansas! Thousands of jonquils welcome craftspeople, entertainers, and visitors to the town of Historic Washington. Unique crafts and delicious foods are just part of the attractions from 9 a.m.-5 p.m. on Friday and Saturday, then again from 9 a.m.-4 p.m. on Sunday. Tours of the park, historic homes, and museums are available at regular price.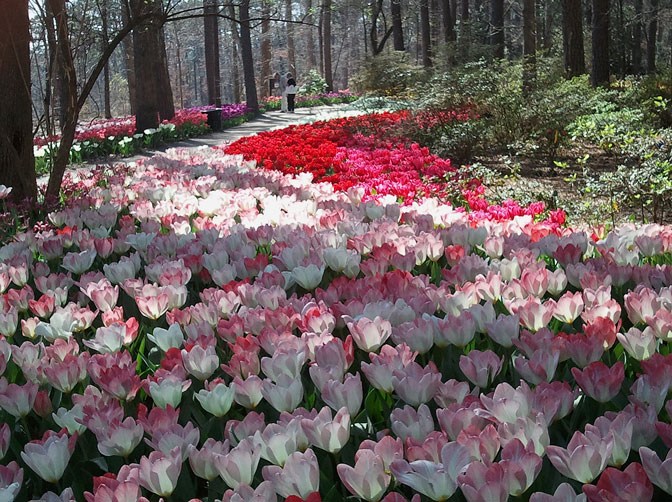 Garvan Woodland Gardens: Tulip Extravaganza, Hot Springs, AR
135,000 tulips make for the most spring color you'll see anywhere in Arkansas. Every type of tulip and every color of the rainbow will be on display in Hot Springs at Garvan Woodland Gardens, the University of Arkansas' Botanical Gardens in Hot Springs. Don't forget your camera!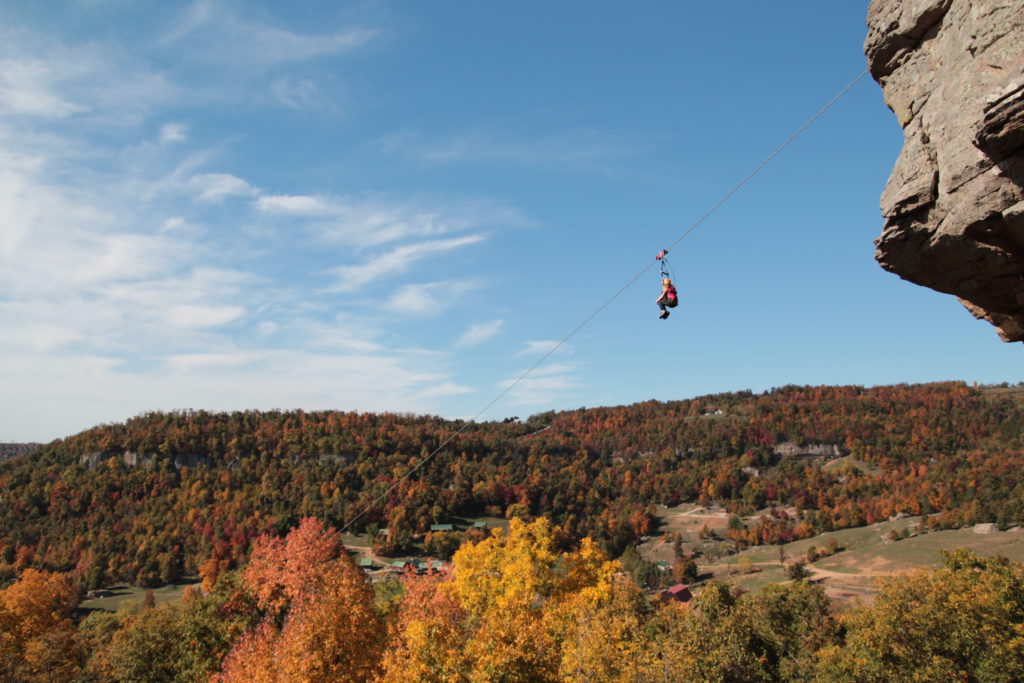 Horseshoe Canyon Adventures, Jasper, AR
Zip, climb, and fly over beautiful Horseshoe Canyon. Whether you are staying in a Ranch cabin, at the campground, or just in the area for the day.
For the brave souls out there, try the new "Iron Horse", the highest, fastest, longest zip-line in Arkansas. The "Iron Horse" is one of the top zip lines in North America. It is nearly a half mile long and with a vertical drop of 277' and top speeds of over 50mph, it is a heart pounding and yet very smooth, comfortable experience. You will start out on the 600' "pony express" to warm you up and then after a nice wagon ride and short hike to the top of the bluff you will sail 2300' over the beautiful Horseshoe Canyon towards the main lodge. At one point you will be over 300' above the valley floor. Don't forget to open your eyes!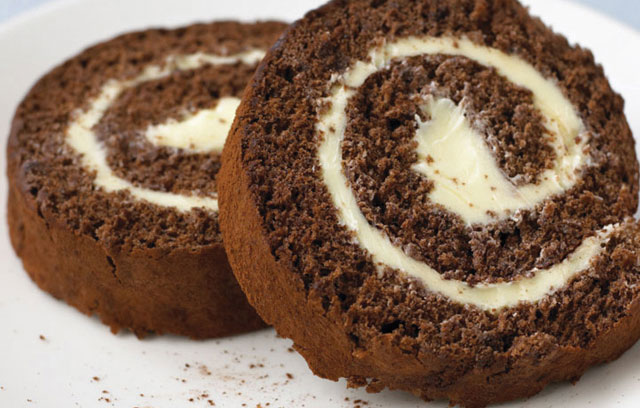 Chocolate Roll Festival, Marshall – March 21
Want to help judge the World's Best Chocolate Rolls? Then mark your calendar for March 21 and get ready to head to Marshall for the city's Chocolate Roll Festival held at Marshall High School.
Festivities start at 8 a.m. with the MHS Cross Country 5K Chocolate Roll Walk/Run. Or, if you're not worried about working off the calories you're about to consume, you can wait to show up for the chocolatey goodness. The chocolate roll contest is from 10 a.m. until 2 p.m. A small entry fee lets you sample all of the chocolate rolls and cast your vote for the best one. The event also includes a chocolate roll making workshop, a car show, arts and crafts, student art show, live entertainment, and concessions. Chocolate rolls are also available for sale at the festival, but go very fast!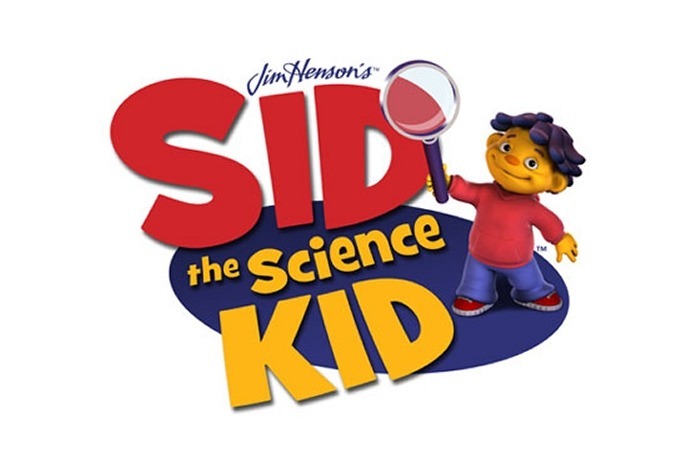 Spring Break with Sid the Science Kid at Museum of Discovery­­­, Little Rock– March 26-28
In partnership with AETN, the museum welcomes Sid the Science Kid. Sid will meet and take photos with his fans. Various hands-on science experiments will be part of the spring break fun. 9 a.m.-5 p.m. $10, children 1-12 are $8, under 1 & members are free. For info: (501) 396-7050, MuseumofDiscovery.org.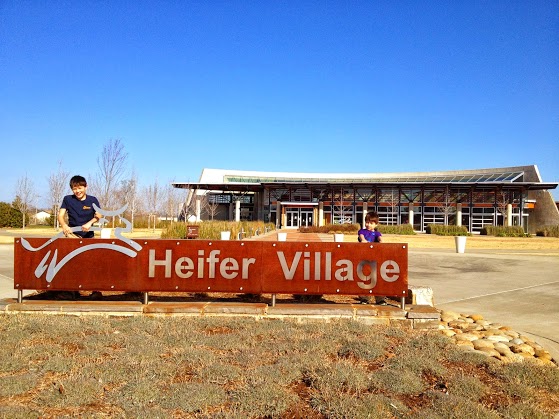 Heifer Village Spring Break, Little Rock
Heifer Village is having fun activities all week for spring break. The village teaches kids about global hunger and what Heifer International does in a fun, hands-on way. Spring break week, they'll have activities and crafts. Activities will take place throughout the day from 9 a.m.-5 p.m.  Heifer is free!
Heifer also has a ranch in Perryville, Arkansas that is lots of fun for younger kids. Tours of the ranch are available on weekdays and Saturdays.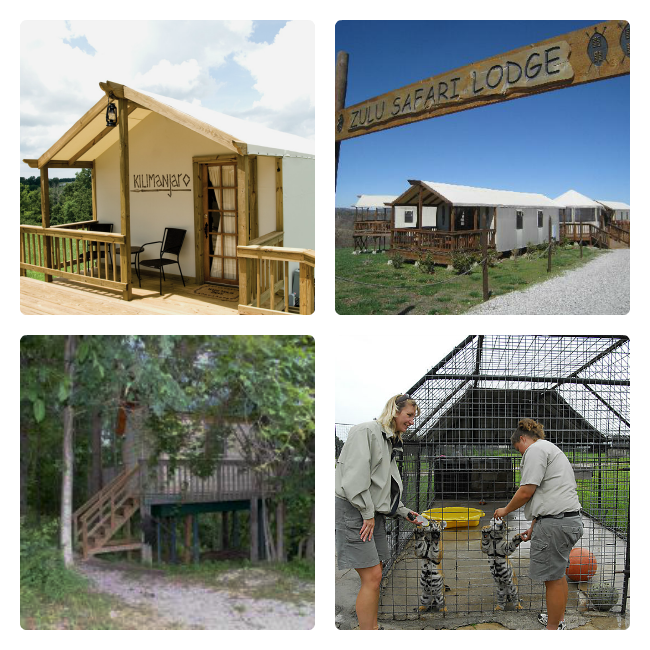 Turpentine Creek Wildlife Refuge, Eureka Springs
Saved from extinction, more than 100 big cats at Turpentine Creek Wildlife Refuge roam their natural habitats roaring and waiting for families' close-up looks.  There are lions and tigers and bears, OH MY!  These massive, beautiful animals were rescued from awful circumstances and given a new chance to live out their years at Turpentine Creek in a loving, caring natural environment.
Also during spring break week, Turpentine Creek Wildlife Refuge hosts its 25th annual Kite Festival celebration March 28, 2015. "Art with an Altitude," sponsored by KaleidoKites of Eureka Springs, is a free family event inviting attendees to bring their own kites or buy one at the refuge. The celebration includes vendors, contests and fun activities for parents and children.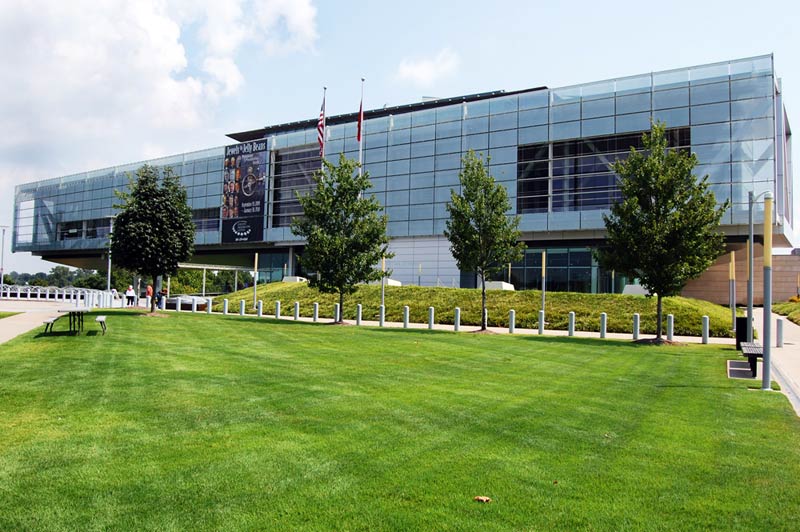 Clinton Presidential Center, Little Rock
This spring break, the Clinton Center invites students to enjoy fun and FREE activities.  With partners like the Arkansas Symphony Orchestra, the Center invites families to engage in interactive musical activities. Students will have the opportunity to play different types of instruments and meet local musicians.  Additionally, students can enjoy Peanuts-themed activities inspired by the Center's current temporary exhibits, "Pigskin Peanuts" & "Heartbreak in Peanuts."
Spring break activities are FREE; however, admission fees to tour the Museum apply.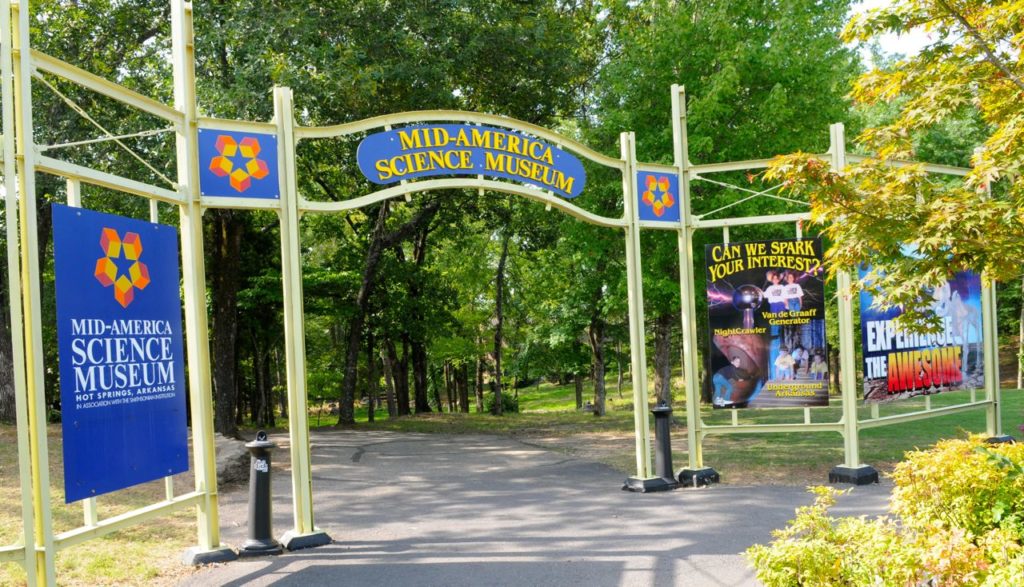 Mid–America Science Museum, Hot Springs
The Mid–America Science Museum is now open following its big renovations. Visitors reactions are pretty concise:  "WOW!" is the response from most adults upon first seeing the totally made-over facility, while young people have repeatedly said "COOL!" when they get their hands on the 62 exciting exhibits, displays and experiment stations. The museum's goal is advancing scientific discovery for visitors of all ages, while having a fun and memorable time. Take a trip to the museum this spring break, there's something for everyone.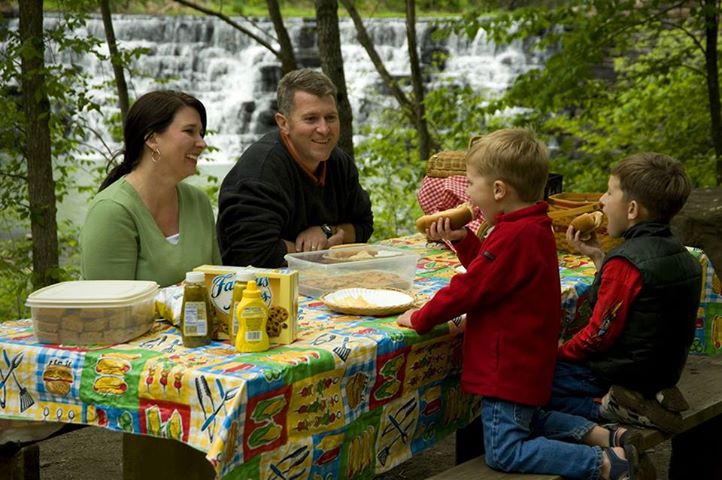 Arkansas State Parks
As @TheParkWife, I would be remiss if I did not mention all the amazing that is happening the week of spring break (and always) at our 52 state parks.  The state parks of Arkansas are naturals for spring break getaways and the perfect way to fix the "nature deficit disorder" that we have all been experiencing with the snow and ice of winter. These are family-friendly, memory making destinations where you can experience the outdoors and enjoy quality recreational and educational opportunities. Every community in Arkansas has at least one state park within an hour's drive. I am always amazed when people who live just 20 miles away from Petit Jean tell me they have not been to the park in over 10 years. What? Well, spring break is a great time to take that trip. Check out what is happening at the state park of your choice online at ArkansasStateParks.com.
But wait!
Now, we know not everyone will be able to take off and travel this spring break week. So, here are a few fun camps for the little ones that I recommend: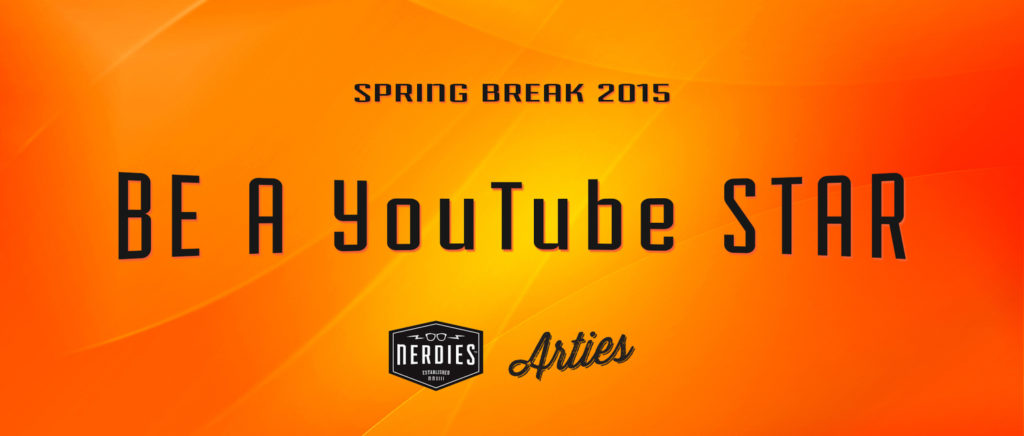 Become a YouTube Sensation- Nerdies – Fayetteville
Sessions Run Monday – Friday 8am – 3pm, March 23-27, 2015
YouTube is where it is at and have you ever wanted to start your own YouTube Channel or wanted to create your own show? Well at the Nerdies Be A YouTube Star session we will teach you exactly how to do that. Yes you can put up videos like everyone else but how do you get an audience? How do you get them coming back? How do you build subscribers? Anyone can put a video on YouTube, how can you do the same thing and become a star. By the end of this session you will have your first two YouTube episodes completed and will know what it takes to take your awesomeness to the next level.

Word is that the amazing YouTube guy @busvlogger will be teaching.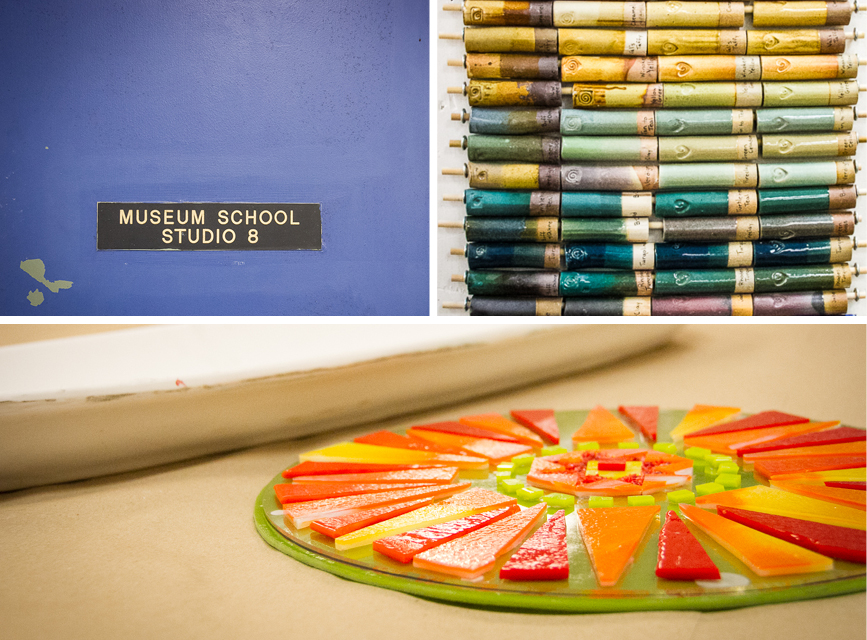 Looks Like Literature! Spring Break Camp at Arkansas Art Center – Little Rock
March 23-27, 2015 | Monday – Friday; 8:30am – 5:00pm
Ages: 6-9 year olds AND 10-14 year olds
Do you know how many of your favorite storybooks were written and drawn by the same person? Join us for an amazing week-long, all-day, adventure through the world of famous Author/Illustrators! From these masters learn to create your very own story, with your very own words, and your very own artwork!
During this week-long (5 day), all-day (8:30am – 5:00pm), visual arts camp, 6 – 9 year olds and 10 – 14 year olds will explore artwork in the galleries, create pictures with their words, and build stories from their pictures! These fun classes teach color theory, storyboarding and page layout/design, digital media and collage, sculpture and creative writing!

Spring Break Camp at Hobbs State Park
Hobbs State Parks staff brings the outdoor experience up close and personal.  The first of several fun-filled and memory-making nature exploration day camps at Hobbs Park for 2015 runs from Wednesday, March 25th through Friday, March 27th.  This Day Camp is for nature lovers 9-12 years of age with a passion for hiking and spending time outside exploring and learning.
What's included?    Hiking, games, live animals, nature-related programs, crafts, snacks, stream studies, a T-shirt, and more. The Day Camps run from 9:00 a.m. to 3:00 p.m. for each of 3 days.
Cost:  $50.00/child + tax for all three days. Register now as spots fill up quickly.  Preregistration and prepayment required.  Call 479-789-5000 for more information and to register.
Spring Break Camp at Good Earth Learning Center in Austin — This new seed-to-table learning center is located on a family farm right outside of Cabot. Campers ages 5-12 will engage in active outdoor experiences, including: feeding chickens and gathering eggs; taking care of lambs; holding baby angora bunnies and learning how to spin their wool; creating compost with the help of worms; planting vegetables; looking for insects, birds and wildlife on nature walks; and identifying trees. 8 a.m.-3:30 p.m. Mon.-Fri. $199 for the full week. For info: (501) 732-0321, GoodEarthLearningCenter.com.