The 10th largest spring in the world is located right here in Arkansas.  Just south of the Missouri border, you'll find Mammoth Spring in the aptly named town of Mammoth Spring.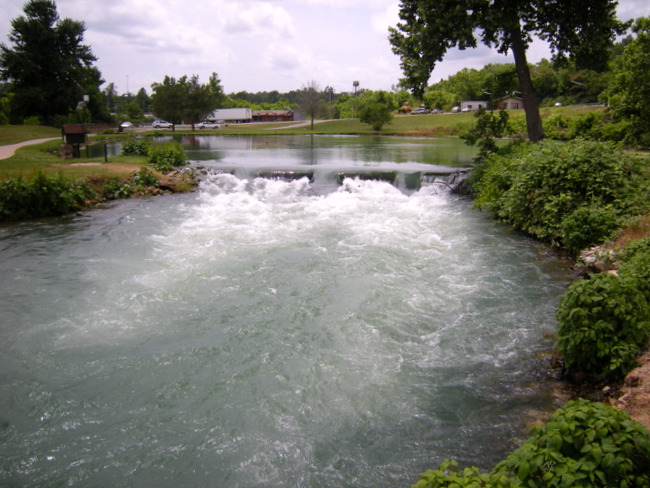 You can't see it — because it emerges from the earth 70 feet under the little pond on top of it. You shouldn't drink directly from its consistently 58 degree water, thanks to high concentrations of different chemicals that have seeped into the groundwater in the area due to runoff. But you can visit it and paddleboat on the small lake right by it and even feed the ducks there, right where 9.78 million gallons of water an hour gushes out.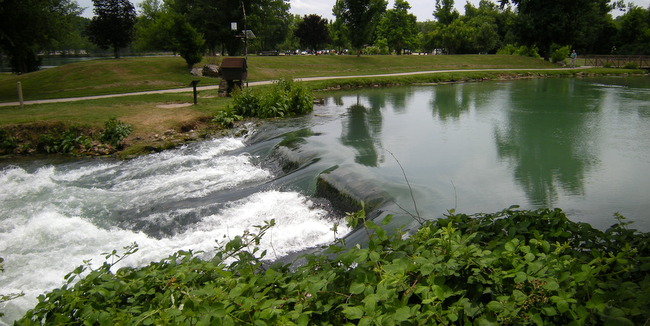 Centuries ago, the Osage lived around the spring and fished the Spring River, which is formed by Mammoth Spring and the Warm Fork stream. Geologist David Dale Owen inspected the spring back in 1850, and soon afterward it started to draw tourists fascinated by its enormous size. The St. Louis and San Francisco Railroad came through in 1883, sidling right up to the side of the spring. And in 1887 a dam was built, creating the small lake you see there today.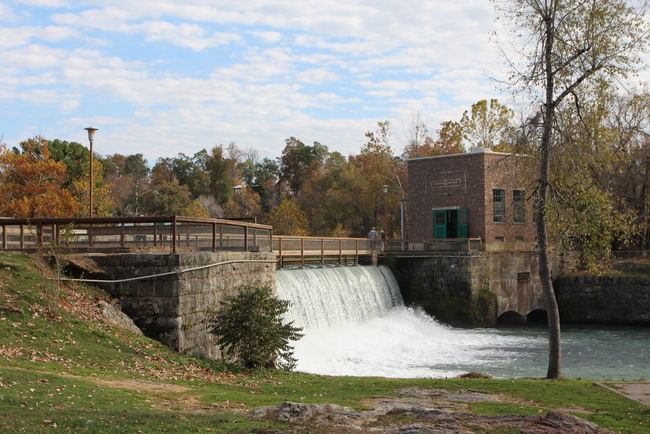 The spring's abundantly quick flow pretty much brought the idea of mills right to the mind. There was a grist mill right before the point where Mammoth Spring flowed into the Spring River in the 19th century, and in 1925 a small hydroelectric plant was built there to supply electricity to the area. It stayed in operation until 1972; you can still tour the old damhouse today.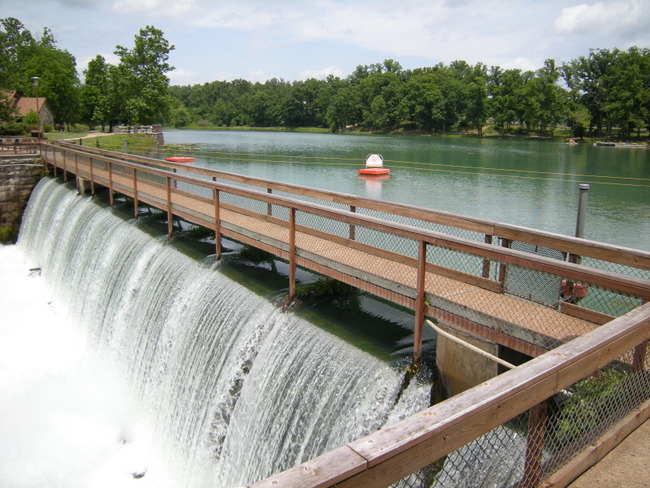 Though the spring itself was declared a state park in 1957, the first piece of land for the park wasn't acquired until 1966. In 1971 the old rail depot became part of the property and the rest came through in 1975 to create Mammoth Spring State Park.
The park is also home to a national fish hatchery. A facility was created in 1903 across the railroad tracks from the spring and lake, and its cool waters are fed into the ponds on that side. Today the hatchery maintains the only captive spawning population of Gulf Coast striped bass in the world. Fish from Mammoth Spring are used to stock national wildlife refuges.
For more information about Mammoth Spring State Park and the spring itself, visit the website.