Dear Moms,
Mother's Day is coming up, and though we can't control many of the busy and bustling circumstances of our lives, we should try to do something for ourselves to celebrate. Perhaps we can remove any expectations of what others should give us and take care of what we'd really like by deciding our gifts and engaging in important self-care.
Fortunately, Arkansas has no shortage of ways we can do just that. In case you're short on thoughts, I've rounded up ideas from several sources for all of us.
Spa Services
While our outer self might not matter as much as the inner one, a bit of refreshing on the outside does wonders to rejuvenate our inside. There's nothing quite like exfoliation, a few hot towels, massage, calming music and aromatherapy to make us feel new again—a polished version of the original. Topping off all the above with simple pleasures like a manicure and pedicure: that kind of treatment is good for the body—and soul.
A Solo Hotel Stay
No offense to our families, especially our children. We love them; after all, they're the reason we're moms. We could just use a few days off (so to speak)—meaning a couple of hotel days (alone) might be just what we need.
Mamas, we know the uncomplicated adventure a hotel stay brings. We love hotels because our kids do. The pool doesn't cost extra, someone else makes breakfast, and we don't have to launder those white towels.
But the hot tub right next to that pool is calling our name, and we'd like to relax there without having to sit strategically and make sure our sweet young'uns are not doing cannonballs on other children's heads.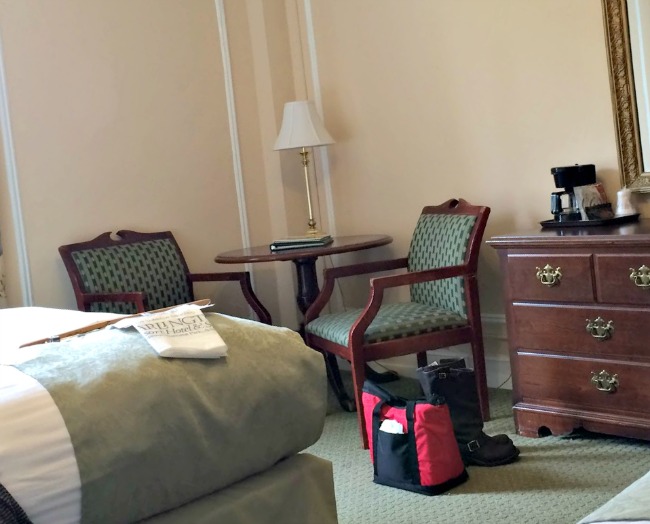 And that hotel room for just us? We can hardly contain ourselves at the thought of a bed we don't have to make, a bathroom we don't have to clean, all the television channels our heart's desire and complete control of the remote.
Time Outdoors
A hike, a hammock, a haul of only the things we need: sounds peaceful and dreamy, doesn't it? Time alone in nature can detox the body and freshen the spirit. We have no excuse not to get out and enjoy the gorgeous views and natural attractions in Arkansas.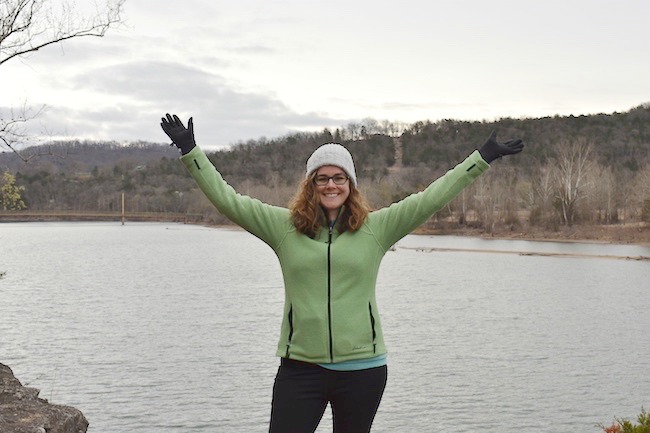 Photo courtesy of Julianne Thompson
Time with Our Friends
I'm asking us all to consider making a lunch date, a coffee date, some get-together with one friend, or a few. Go ahead and get it scheduled, planned and on the calendar, and don't break that appointment.
Time with Our Kids
When I asked friends what they would like for themselves this Mother's Day, several mentioned wanting time with kids. This might be especially nice for moms whose kids are older (and have left home), and for others, it's merely the fun of a day with their children—and no other obligations.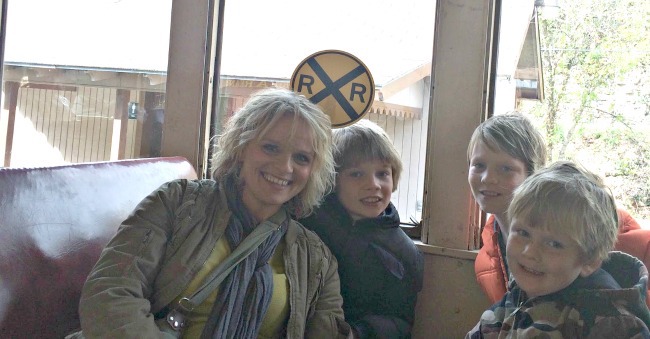 Our Favorite Simple Treats
Maybe you'd like flowers for planting or a fresh arrangement in a vase. Maybe you can take in a movie on your own. Eat a big bowl of popcorn, a plate of cheese fries, or a piece of pie. Treat yourself to a cup of coffee and a book at a coffee shop, and I'll do the same.
Let's treat ourselves, Moms. We'll be back to the bustling soon enough.
Sincerely,
Rhonda Franz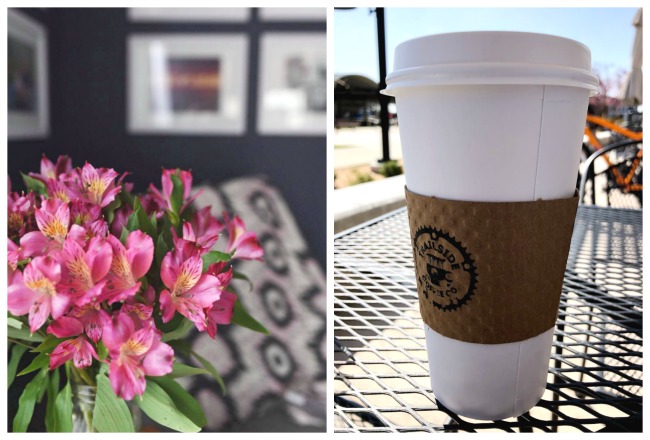 Help Yourself to a Mother's Day present: An Arkansas-based List
Spas
Copper Well Retreat, Little Rock
Located in a wooded area, the highly recommended Copper Well Retreat offers several kinds of therapeutic massage, fitness instruction, and specialty treatments like sauna detox. We could relax away the day at this getaway.
About You Salon and Spa, Springdale
In addition to hair and nails, About You Salon on Emma Street offers massage, spa services and sunless spray tanning.
Salon Blue, Conway

Have Your Hotel (and Spa Service, Too!)
The Arlington Resort Hotel & Spa, Hot Springs
It's all in the name. The Arlington Hotel has it ALL for moms who want a hotel stay to themselves: a generous list of spa services and salon services. This grand old structure, located within the historic district of downtown Hot Springs, is within walking distance of numerous shopping and eating adventures. On Thursday through Saturday nights, guests will find music and entertainment in the lobby. And yes, there's a hot tub: a big one.
Be sure to check out word-of-mouth recommendations for individual massage therapists where you live. Many therapists work for themselves out of local businesses like chiropractic offices and hair salons.
A Few of the Many Recommended Arkansas Hotels
Embassy Suites ,Rogers
Two-room suites and a cooked-to-order breakfast mean space just for us and someone cooking for us. I'm sold. You should be, too.
Bonus: Embassy Suites also has a variety of packages in their in-house spa: Spa Botanica.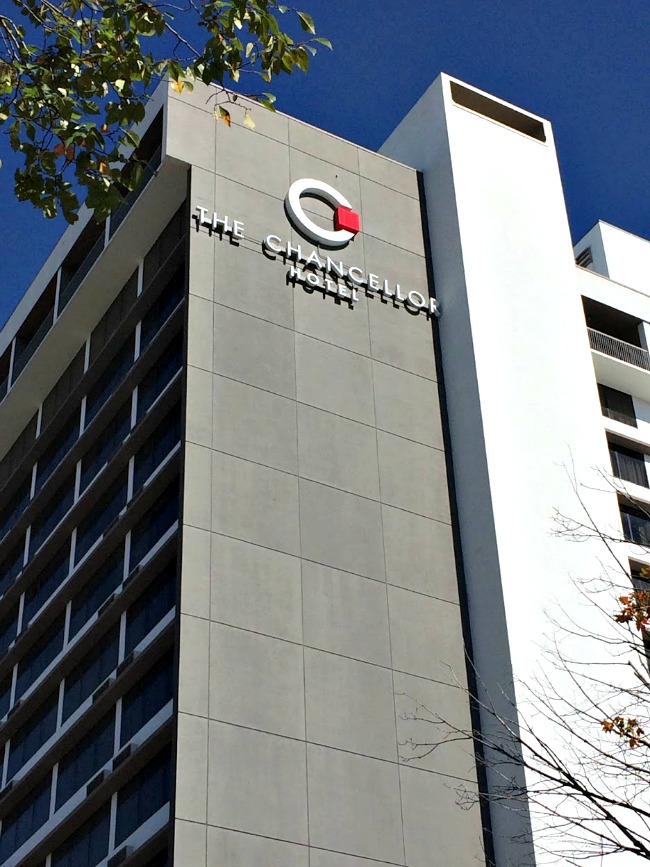 The Chancellor Hotel, Fayetteville
Beautiful views of Fayetteville, walking distance to downtown shops, restaurants, Dickson street and farmers market.
The Capital Hotel, Little Rock
After a friend recommended The Capital hotel, I checked out their photos and amenities. You know, maybe don't wait for Mother's Day. This facility has been featured in Historic Hotels of America and Southern Living Hotel Collection. Southern Living! Special bath products, blackout curtains, bathrobes and slippers: I'm packing. And when I do, I'll take along anything I need to visit nearby museums and that River Market. I've only shopped there with a passel of kids, but I'm betting I could manage without them—and I'm betting other moms could manage shopping without their children as well.
Enjoying Outdoors in The Natural State
Adventure to the Little Grand Canyon
Two-Wheel Tours: Motorcycle Rides in Arkansas
Lunch/Dinner Date Locations around Arkansas
Local Flavor, Eureka Springs
Venezia's Italian Kitchen, Springdale
Spring Street Grill, Springdale
Parkside Public, Rogers
Pasta Grill, Conway
Stoby's, Conway
DeLuca's Pizzeria, Hot Springs