We are empty nesters and sometimes we actually have an ephemeral amount of free time with one another. During these occasions the temptation to veg out on the couch is strong, but what do you really have to show for an afternoon of channel surfing or cat napping? On a recent lovely Sunday afternoon, we decided "what the heck, let's go for a picnic". We packed up some provisions, libations and old quilt then headed to a new place locally referred to as the "Little Grand Canyon" 20 miles from our home in Southwest Arkansas.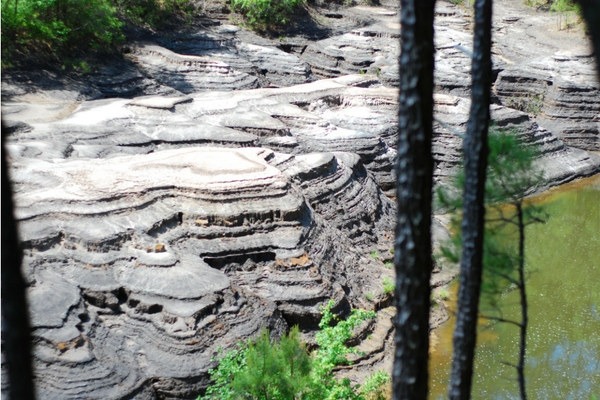 An advantage to being empty nesters is having the ability to go on a hike or a picnic without having to carry 40 pounds of provisions. Empty nesters can pack lighter picnics composed of foods they like, especially compared to when teenagers lived at home. Another advantage is you can listen to your kind of music. We cranked '80's rock, and by "cranked" I mean we turned the volume to a reasonable level, opened the sunroof and hit the road.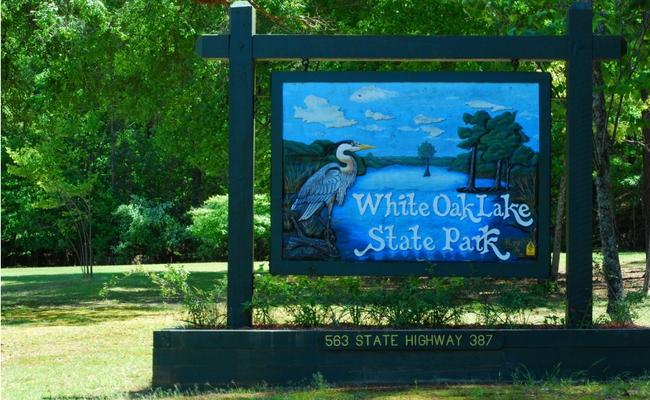 Great state park…but not where you're going.
I think It's important to point out the Little Grand Canyon isn't on the same side of the lake as the White Oak Lake State Park and campground. We've taken our family camping there many times. The facilities are clean and I recommend using those before you head back around to the Northwest side of the lake where the rock formations are located at the end of a dam.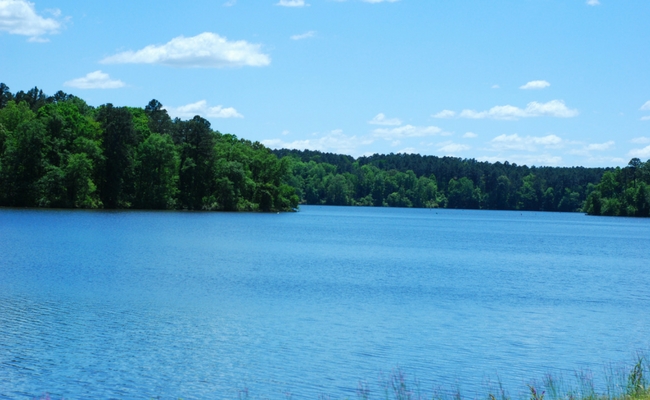 Little Grand Canyon is located on White Oak Lake just inside Ouachita County off of Highway 24. Traveling between Prescott and Camden you turn from Highway 24 onto Ouachita County Road 332 where you see a sign that says "White Oak Public Fishing Lake".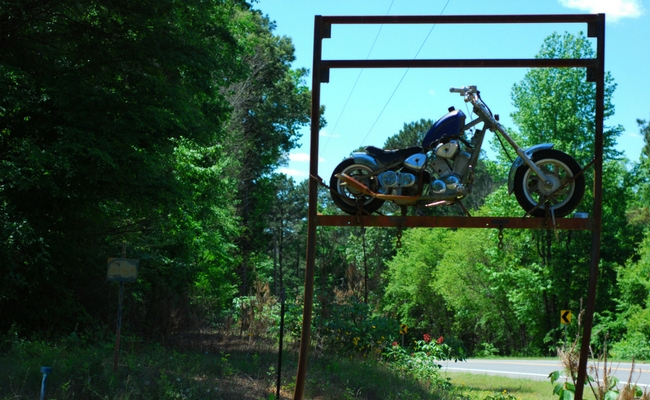 More notable is the full-size motorcycle on an old sign that I believe used to advertise the now defunct Hog Wild Saloon.  Whether you're looking for ambiance, adventure or just plain old quirkiness this alone sets the tone.
Drive along the county road until you see the lake. Be advised, you'll also notice the remains of the Hog Wild Saloon on the left, at this point you'll definitely want to keep right and drive across the dam (where I made my husband stop and let me get out to take some pictures, you can do this too) then continue until the road dead-ends.
I suggest you pull off to the side allowing other vehicles ample room to turn around. This is where you will begin a short and easy hike to see the wonder that is the Little Grand Canyon.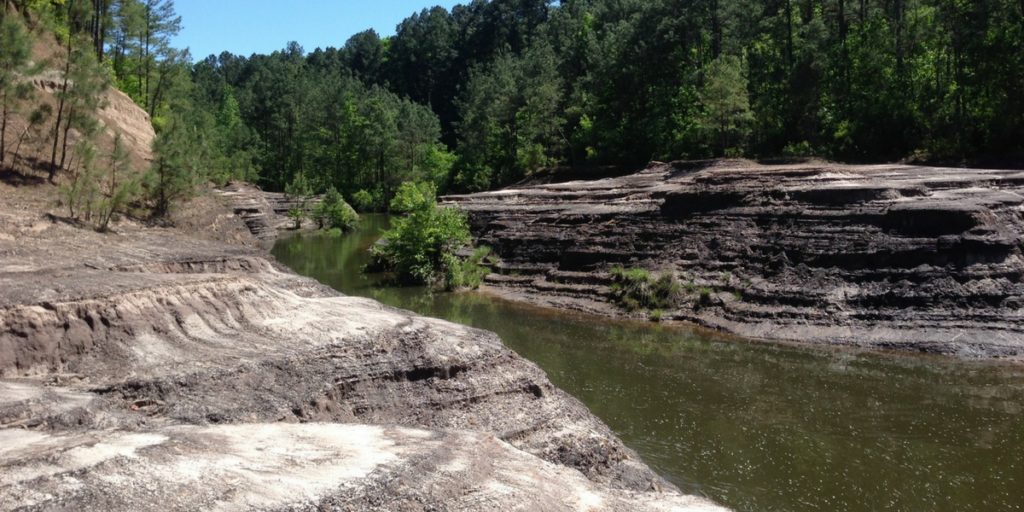 The day we visited we only saw a few families fishing in the distance and it wasn't hard to have enough separation to feel like we had the place all to ourselves.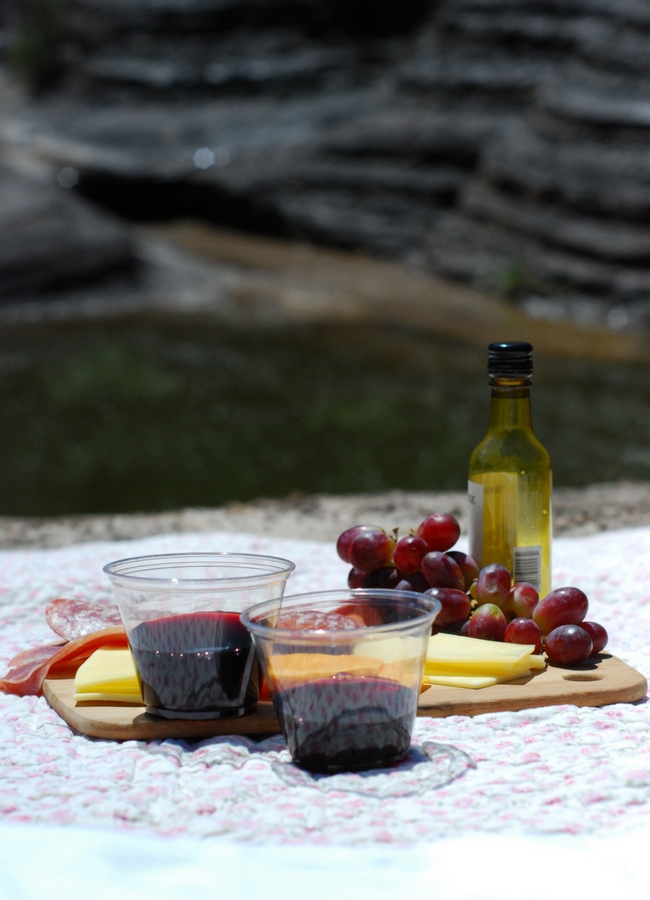 We spread our blanket atop the rock formation and enjoyed a charcuterie board with a nice merlot. Then, we soaked in the sun, enjoyed the rock formation with a background ensemble of tiny bubbling streams running into the canyon and were reminded empty nests don't necessarily mean empty days.