If you grew up in the 1980s and 90s, the words "Pac-Man" and "Frogger" may inspire flashbacks of time spent at video arcades. Even the local pizza joint, movie theater or gas station usually had a room that offered a selection of pinball and table console video games. If you obsessed about getting out of school so you could run to the 7-11 to see if you still had the high score on Asteroids, Arkadia Retrocade in Fayetteville will be a fantastic blast from the past.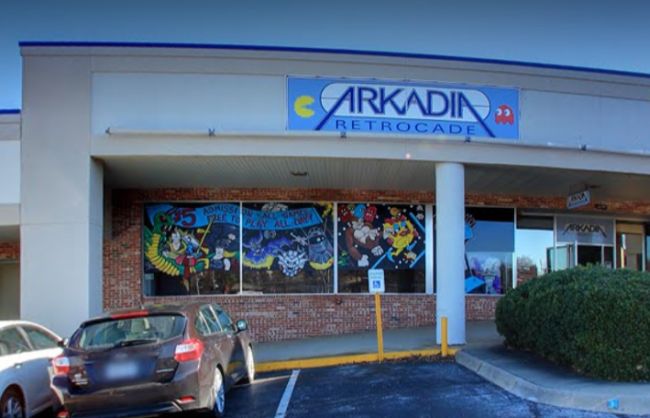 Arkadia Retrocade opened in late 2012 with around seventy-five games and now boasts over 120 packed into their space in the Evelyn Hills Shopping Center. Owner Shea Mathis spent years scouring online ads and traveling near and far to attend auctions and sales to amass the collection that fills the arcade. All that time and effort paid off, as the place is full of video game fans of all ages and skill-levels whenever the doors are open. Hours are 2:30 – 10:30 p.m. Tuesday – Thursday, 2:30 – midnight Friday, noon – midnight Saturday, noon – 6:00 p.m. Sunday, closed Monday.
Arkadia offers something for everyone, whether you are a Donkey Kong master or novice. In addition to the standup console games that literally run the gamut of every title you remember and dozens you may have never heard of, there are also televisions hooked up to vintage home gaming systems so you can relax on a faux leather sofa and pretend you're a kid again – or teach your own kids your tricks. There is also a foosball table and strategy board games like Battleship and chess.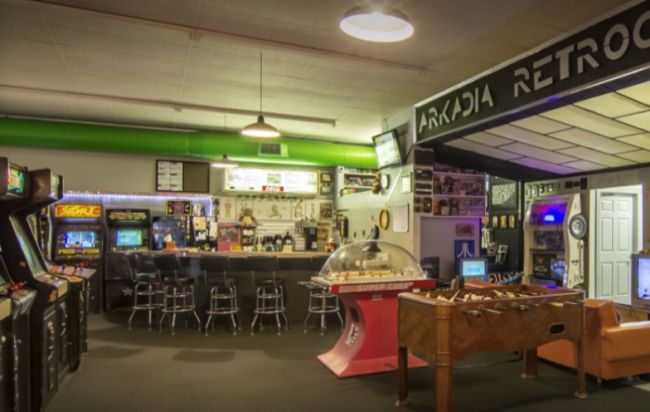 When you need a break from blasting asteroids or taking on some Kung-Fu masters, Arkadia's snack bar provides all the carbs you need to keep your joystick hand operating at peak performance. My personal recommendation is full-sugar Coca-Cola with Peanut M&Ms.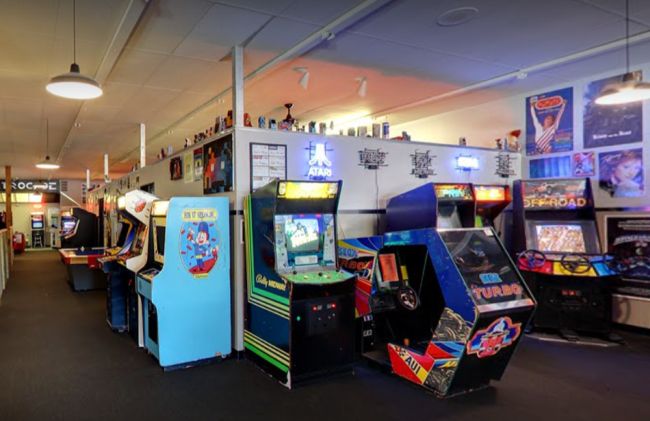 Entry to Arkadia is only five dollars per person, and the games don't require any coins to play. Pay the entry fee and push the start buttons, and you're all set. Shea Mathis, Arkadia's owner, is usually manning the door and will bend over backward to help you if you have any questions. If you're looking for a place to host a birthday party, he can hook you up with that as well, just call in advance to reserve their very popular party room.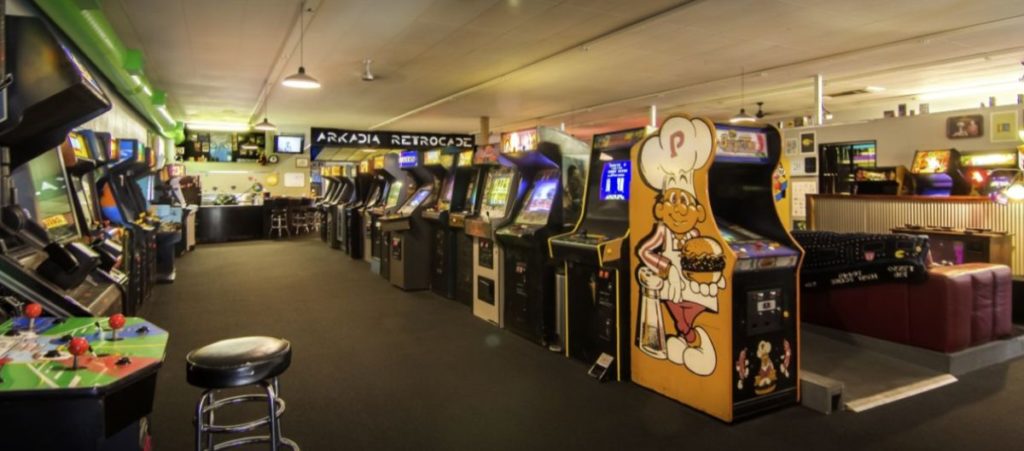 Rumor has it that Arkadia will be expanding soon to accommodate even more games – music to a former video-game geek's ears, to be sure. Keep an eye on their Facebook page to find out more.
So, next time you're in Fayetteville, be sure to set aside an hour or two to revisit your youth. If you're in town with someone else, just ask them to drop you off at the arcade with a five-dollar bill. Just like old times.