The postal destination for lovers, Romance, Arkansas, was not the original name for the community. According to long-time resident Harvey "Buddy" Jobe, Romance was settled by Kentuckians who moved west in the 1880s. These first citizens wanted to name the area Kentucky Village, but, according to Jobe, when they applied for a post office, the government wouldn't let them as it was afraid mail would get mixed up between the state and the community.
"There's an old spring around Highways 31 and 5," Jobe said. "That's where people would go 'parking'. The school teacher at the time said, 'Well, since that's where people go courting, let's just call the place Romance.' We've been Romance ever since."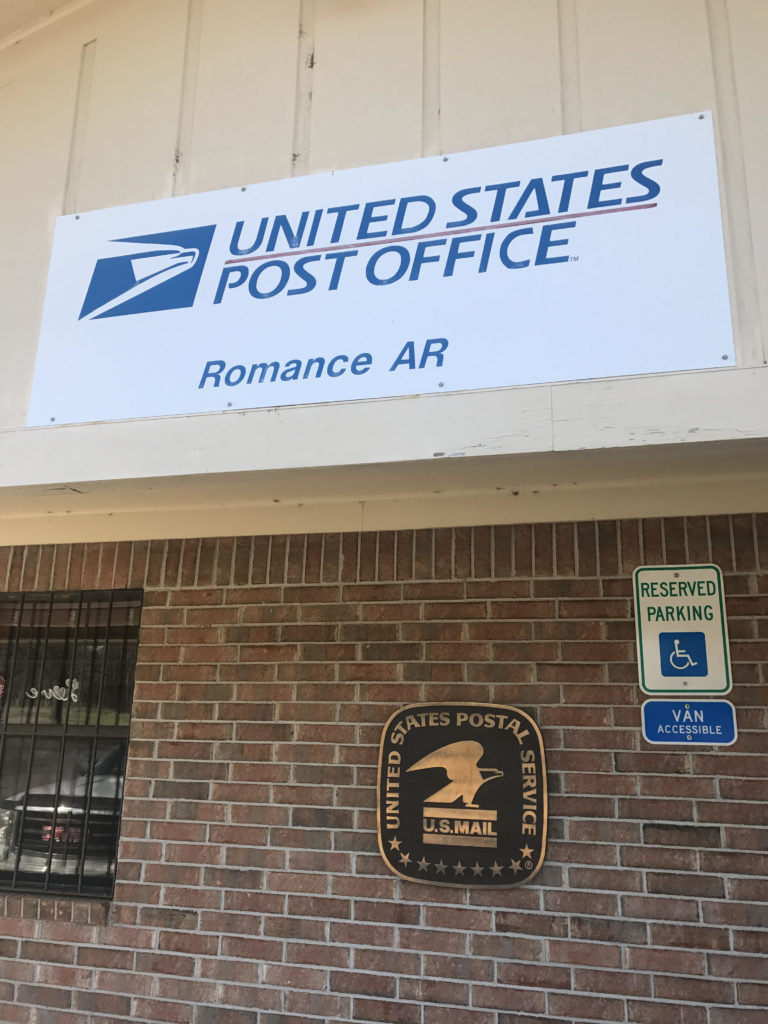 The busiest time for the Romance Post Office (postal code 72136) is wedding season as engaged couples throughout the world send their invitations to be hand-canceled with the Romance stamp. Valentine's Day, too, is busy as people flood the post office with valentines to be canceled by Romance on Feb. 14. Each year, the Romance cancellation stamp is designed specifically with love in mind, and this year's stamp was designed by a friend of the post master's, an artist in Conway.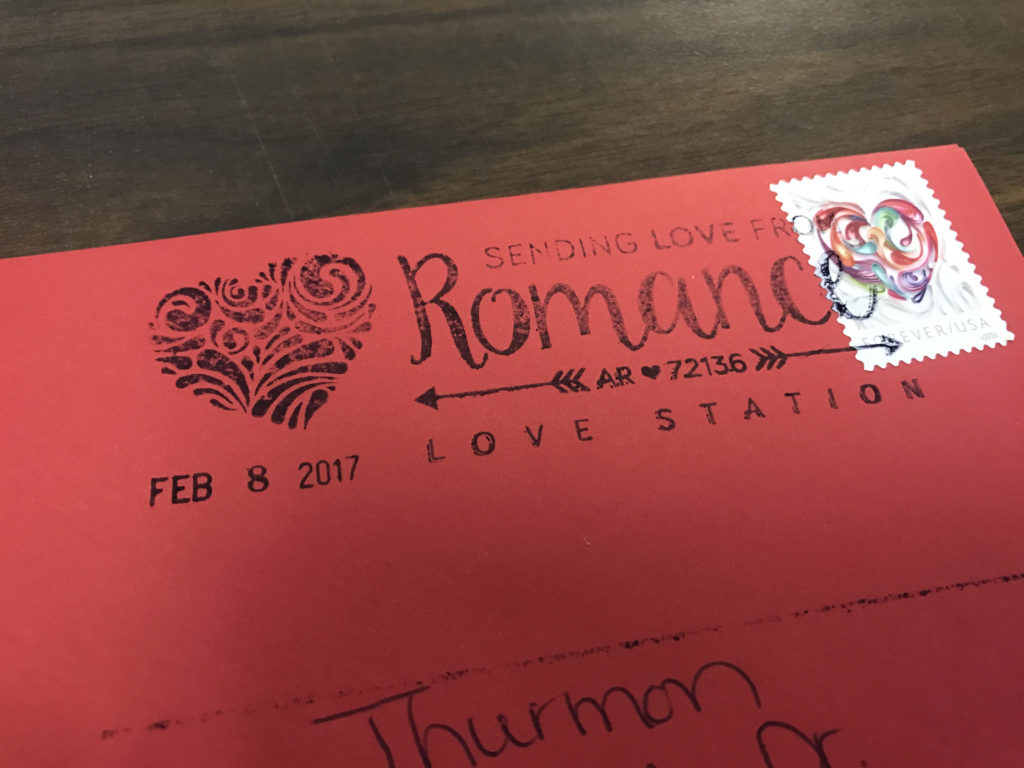 Today, the community of about 1,700 services about 7,500 valentines and wedding invitations per year. It takes a lot to hand cancel so many; in fact, one postmaster got carpal tunnel syndrome from the repetition. While the post office has canceled letters from Canada to Japan, the postal employees have some tips for getting your mail canceled on time.
"The best thing to do is to come into the post office in person," said Anthony Reed, postal service clerk at the Romance Post Office. "You'll need to hand your mail to the clerk and request that it be hand canceled."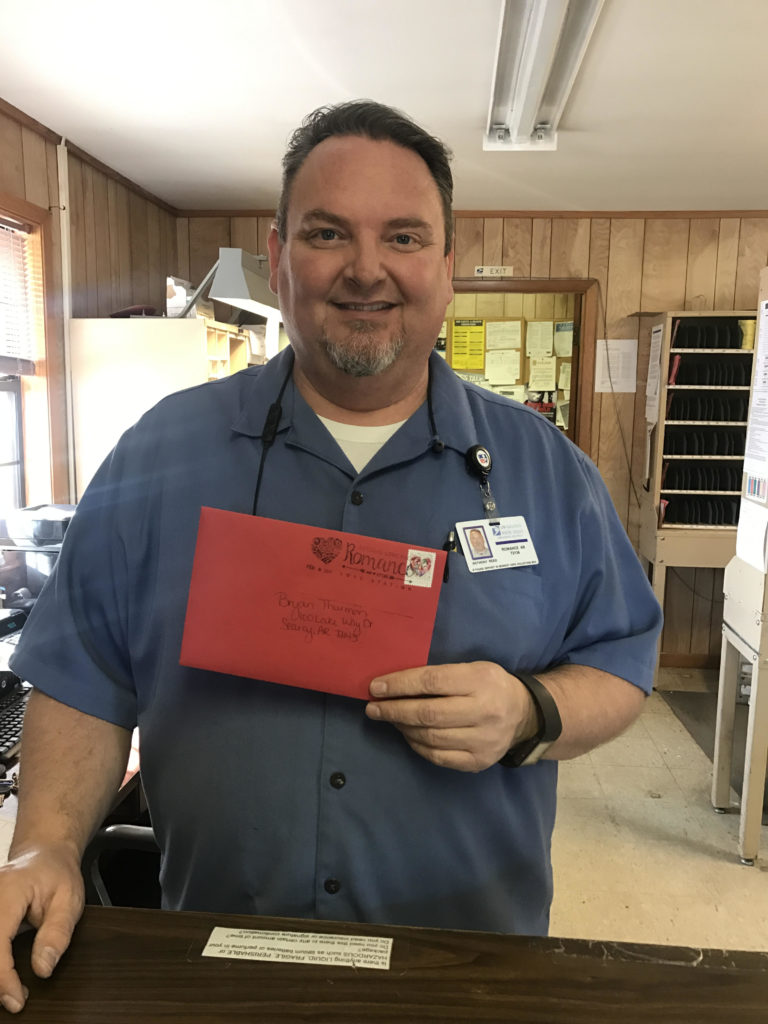 For a dreamy trip to mail your valentines, take Highway 67/167 from Little Rock through Cabot. Take Highway 5 North to Highway 31, and you are in the heart of Romance. Or send stamped, pre-addressed valentines in a Priority Mail or Express Mail envelope or box addressed to:
Postmaster
Valentine Remailing
Romance, AR 72136-9998
The post office has even doubled as a chapel on Valentine's Day for weddings and vow renewals. What better story to tell your grandchildren than getting married in Romance?