Did you catch Michael Phelps and Katie Ledecky's astounding performances in the Olympics? Along with the rest of TeamUSA, Phelps winning his 23rd gold medal and Ledecky crushing the competition in the 800-meter race showcased the elite athletes emerging out of competitive swimming programs across the nation. Do you have a child who caught Olympic fever and wants to try swimming? Arkansas fields opportunities for young swimmers looking to dive into the competitive arena.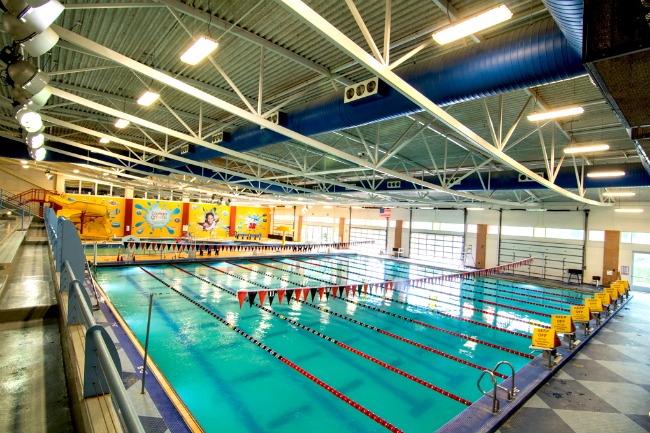 Jessie Garrison started swimming the way most kids do; her parents signed her up for summer swim lessons. After three or four years of lessons, she joined the Sherwood Sharks, a summer league swim team in Central Arkansas. She enjoyed the experience and decided to join the Arkansas Dolphins, a competitive swim team based in Little Rock with outlying training sites in Sherwood, Cabot, UALR and Jacksonville. For the next nine years, Jessie's life revolved around swim meets, practices and other team events. She knows the ins and outs of swimming in Arkansas well.
John Moseley is the head age group coach for the Razorback Aquatic Club AquaHawgs based out of the Jones Center for Families in Springdale. Like Jessie, John grew up swimming, but he spent his competitive years in Houston before coming to the University of Arkansas. Since John arrived in Arkansas, he's seen competitive swimming grow, especially in the participation of summer recreational leagues like the one that helped Jessie make the leap to competitive swimming.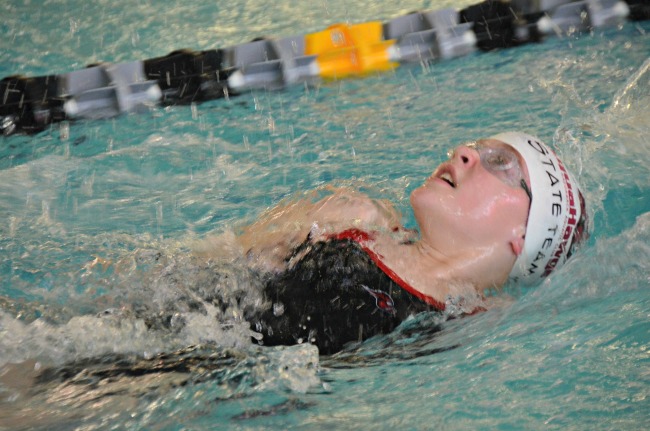 Summer league teams are a natural bridge between those annual swim lessons and the competitiveness of a year-round swim team. As chairman of the Northwest Arkansas Summer Swim League, John has seen the number of teams increase from five to eleven, and the number of kids participating shoot up from 300 to 900 swimmers. He agrees with Jessie that trying a summer league first can help children and their parents know if a competitive atmosphere is right for them. Summer leagues focus on technique as an extension of swim lessons, introduce swimmers to swim meets, and allow them to meet other swimmers in their area.
Once a swimmer can swim a 25-meter freestyle and a 25-meter backstroke, they're ready to begin training competitively. Most teams will continue to focus on swimming and racing techniques first before working on speed. John recommends waiting until a swimmer is nine or ten before getting involved competitively. If a swimmer or parent isn't sure if they're ready for the team, he suggests contacting a local swim coach for a quick evaluation.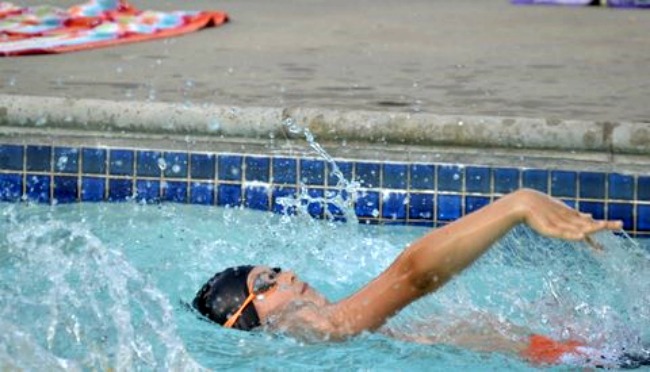 Most teams require three practices a week for swimmers just joining a team. As kids mature, they can expect to spend more time in the water and to participate in swim meets. The time commitment is a factor Jessie encourages parents and kids to think about. "Swimming, if you allow it, will take over your life. Not just your child's life, but yours, too."
However, Jessie acknowledges the many benefits competitive swimming offers to kids: friendship, discipline, an understanding of what hard work and dedication looks like, not to mention the experience of sacrificing time to achieve a dream. She also stresses how important self-motivation and a sense of accountability are. When Jessie joined the Arkansas Dolphins, she quickly learned she would have to take ownership for her performance in the water and how hard she worked at practice; her parents couldn't do that for her.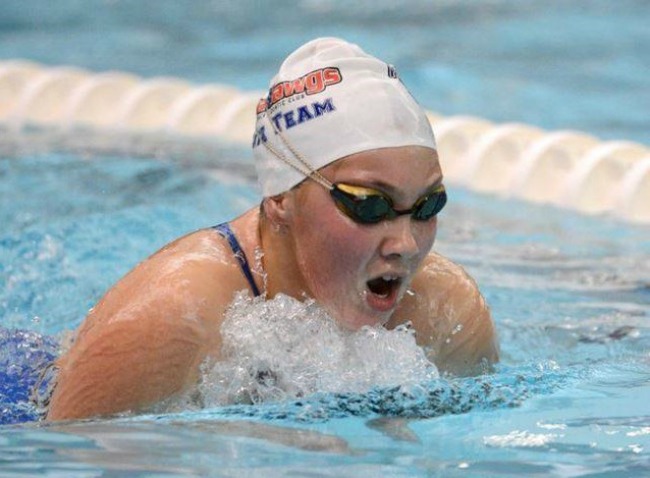 Another aspect to be aware of when entering competitive swimming is the cost. Practice suits, swim caps, goggles and other equipment can add up quickly. There are team fees, coaching fees and meet fees, not to mention the cost of travel and hotels. The competitive swim scene in Arkansas is still somewhat small compared to other states, but with eleven teams around the state, from Northwest Arkansas to Little Rock and Hot Springs, parents should expect to travel to some meets.
In competitive swimming, there are two separate seasons. The short course season runs from September through March. Most races are 25-meter competitions. From April to July, teams compete in the long course 50-meter races, the length of an Olympic-sized pool. Although Olympic fever or hopes of college scholarships can sometimes fuel a swimmer or their parents' dreams, John encourages his athletes to work on the little steps first: improving swimming technique, trying out for a high school team, focusing on competing regionally, in the state of Arkansas, then qualifying for a junior or national level meet. "Enjoy the journey, not the end results," he advises.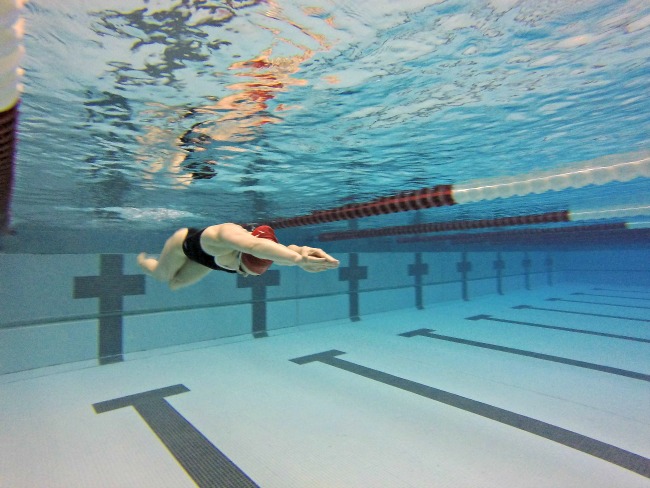 After eleven years spent swimming competitively in Arkansas, Jessie now swims for the University of Arkansas. She says her journey through the competitive arena in Arkansas has been worth it. As long as families weigh the realities of time spent at practice and meets, along with the costs of equipment, she encourages a family considering competitive swimming to go for it. She believes there is nothing like it in the world. "When you've mastered fast swimming, it's almost like you won against nature."