A former Razorback athlete and Olympian has taken her talents to television.
Former University of Arkansas pole vaulter April Steiner Bennett last week appeared on the popular NBC show American Ninja Warrior, and did well enough to qualify for at least one more run through the obstacle course on the show.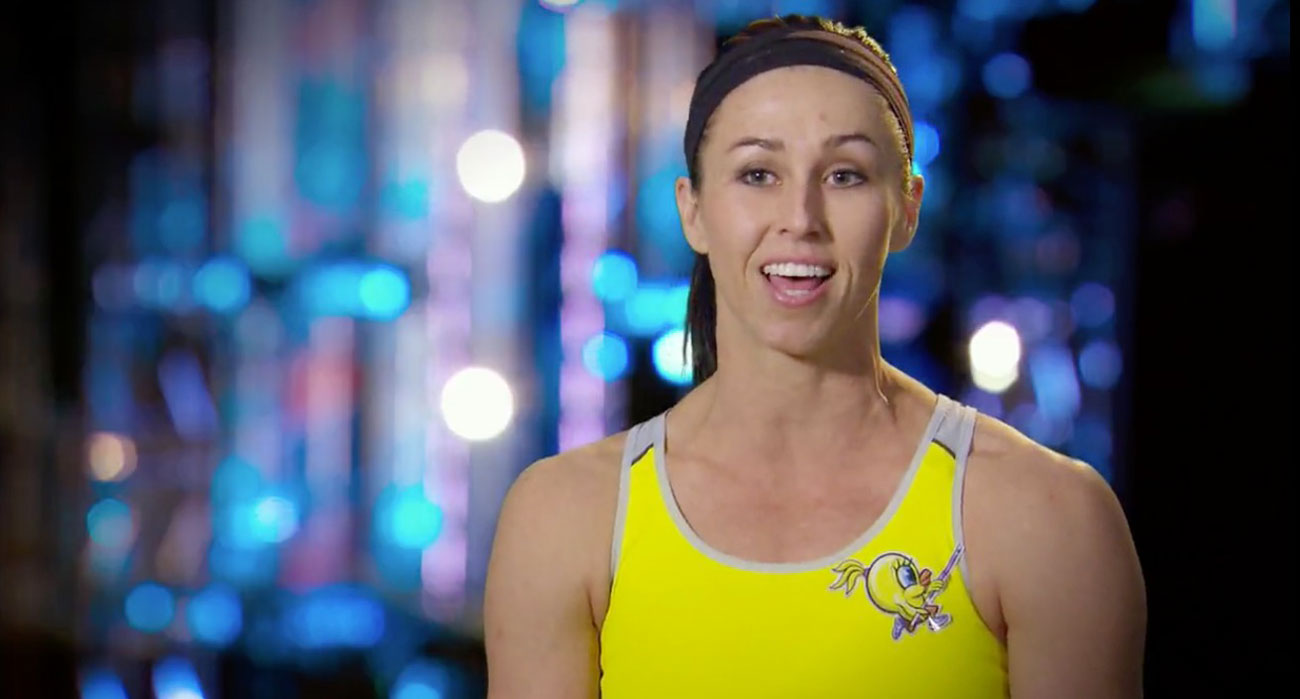 April Steiner Bennett / Screen capture from NBC's American Ninja Warrior
Steiner Bennett vaulted for the Razorback track team in the early 2000s, where she was a four-time All-American and the 2003 SEC Outdoor Champion. She set the school record while at Arkansas with a vault of 14 feet 2 inches. After that, she qualified for the Olympic Games when she finished as the runner-up in the pole vault at the 2008 U.S. Olympic Team Trials. She finished 8th in the pole vault at the Olympics that year.
Now 37, Steiner Bennett decided recently to add Ninja Warrior to her impressive resume.
"I've had such a great career as a pole vaulter, maybe Ninja Warrior is the next phase in life," she said.
Steiner Bennett is off to a pretty great start. She breezed through the first four obstacles in the Los Angeles trials, becoming the fastest woman to make it that far at the time. She splashed down on the fifth obstacle, called The Battering Ram, but not before qualifying for Los Angeles Finals where she will compete for a chance to make the National Finals in Las Vegas.
American Ninja Warrior standout Jessie Graff, who was also a former pole vaulter, predicted that Steiner Bennett will do well.
"April has pretty much the ideal build and background to do really well here," Graff said.
Bennett said she feels good about her chances, too.
Continue Reading at Fayetteville Flyer