The NBA playoffs have started, and as is usual this time of year Little Rock native Joe Johnson takes center stage among all NBA Arkansans. The Little Rock native arrived in South Beach a couple months ago after struggling for much of the last year in Brooklyn. The former Razorback has provided much needed offensive boost for the No. 3 seed Heat in place of their injured perennial All-Star Chris Bosh. After routing Charlotte 123-91 on Sunday, this Heat team appears to be just as offensively potent as the LeBron James era championship teams.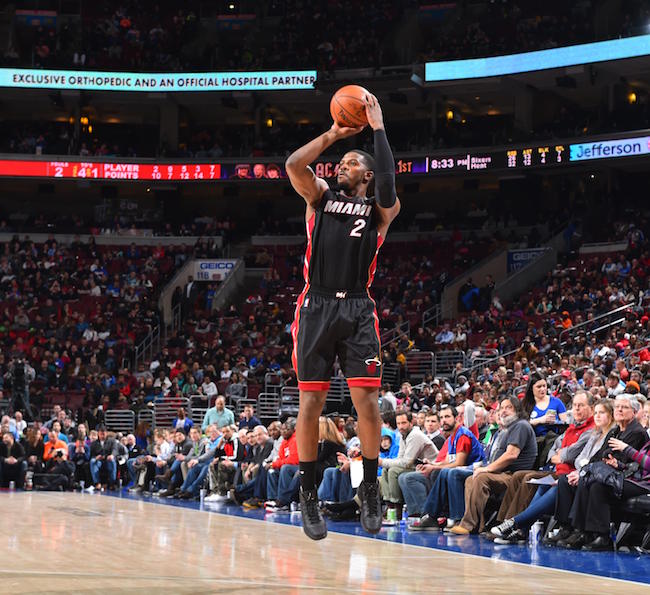 James, of course, returned to Cleveland and earlier this year Johnson had the opportunity to join him there. In 15 seasons Johnson has never played in an NBA Finals and choosing Cleveland, the Eastern Conference front-runner, likely would have put him in the driver's seat for his first.
But he wanted something that would last longer than a single off-season. "It's late in my career, man. I'll be 35 this year," Johnson told the Sun Sentinel. "And I just was looking more for some type of security, not necessarily a verbal commitment or anything like that, but somewhere where I could really play and still come out and enjoy the game."
Enjoy the game, Joe most certainly has.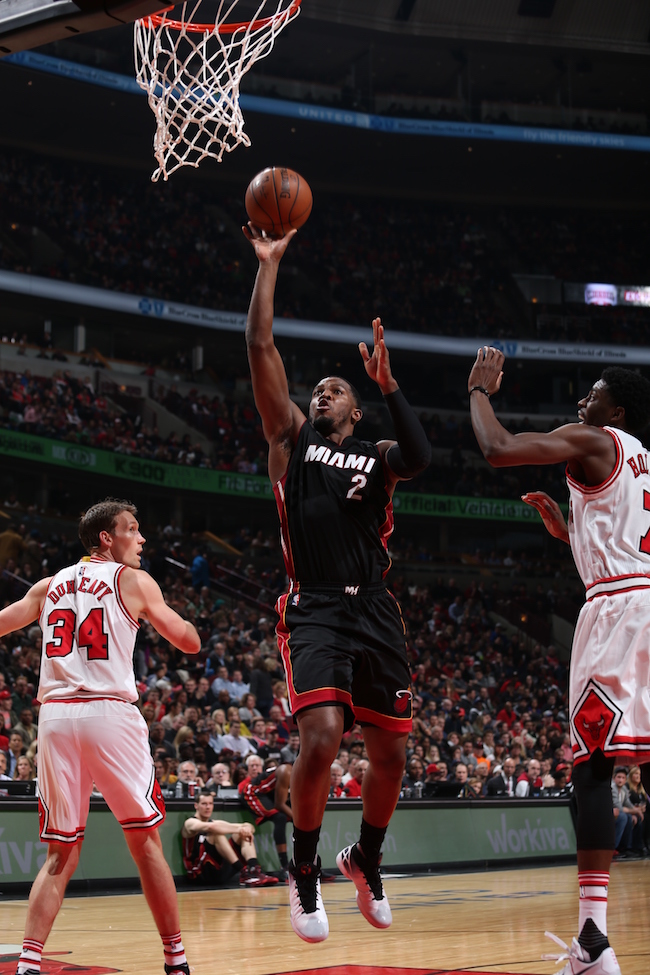 Johnson no longer must constantly create his own and shots for others as he did for years in Atlanta and Brooklyn. He now benefits from the wide-open looks teammates like Dwayne Wade create. The result: Through his first 24 games in Miami Johnson had been shooting at the best overall clip of his career. He connected on 41.7% of three-pointers, up from 37% with Brooklyn. In overall field goals, he's at 51.8%, the best mark of his career, after shooting only 40.6% in the previous 57 games with Brooklyn.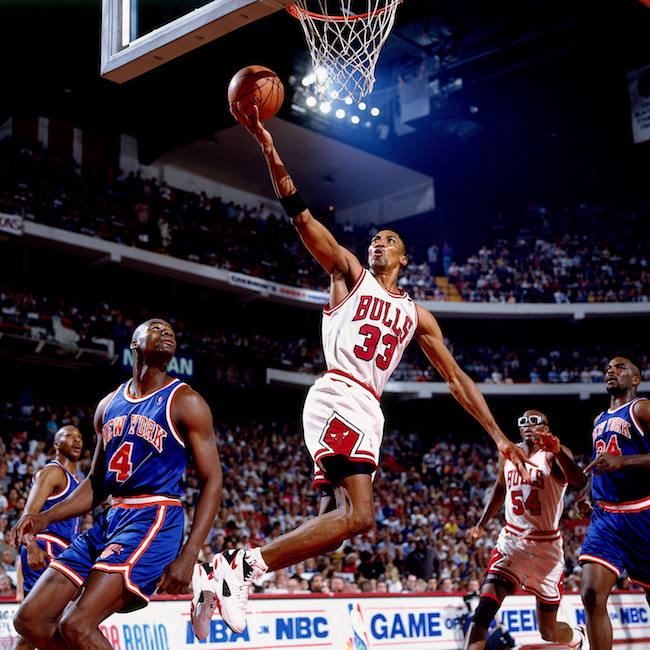 These last few months were unusually Jekyll and Hyde for Johnson. But for the most part, his career has been defined by a steadiness reflecting his own extremely low-key demeanor. That consistency helped Johnson surpass Scottie Pippen this season as the top-scoring NBA Arkansan of all time.
Below are the top native Arkansans in terms of points scored during an NBA career:

When it comes to career assists, Johnson still falls short of Pippen. And at this rate, he probably won't take top billing unless he plays another five years.
Fayetteville native Mike Conley, meanwhile, would be on track to surpass Pippen were he not so injury prone. In early March, Achilles tendonitis knocked the former Ohio State Buckeye out for at least five weeks. Without Conley, a borderline All-Star point guard, the Grizzlies lost their first game in a first-round matchup with the San Antonio Spurs by 32 points. Without Conley and All-Star Marc Gasol, also injured, they will continue to resemble shark chum.

In rebounding, Johnson recently surpassed Fat Lever for No. 8 on the all-time list. Lever, who moved to Arizona in his youth, is a former Denver Nuggets star who ranks with Jason Kidd and Wilt Chamberlain as the only players to record 15 points, rebounds and assists in a single playoff game.

Two player on this list — Paul Silas and Glen Rice — are not typically perceived as Arkansans. Silas, a three-time NBA champion who became LeBron James' first NBA coach, moved early in life to Oakland, Calif. Glen Rice, who joined Derek Fisher to win a championship with the Lakers, spent much of his childhood in Benton before moving to Flint, Mich.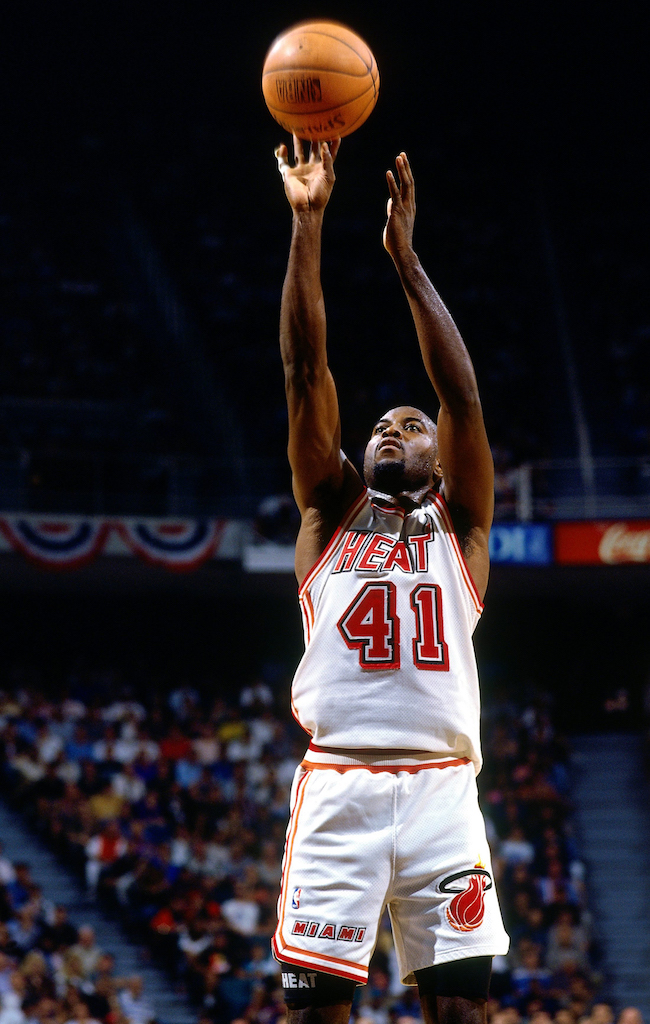 Conley and Johnson are the only Arkansans in this season's playoffs, but at least four native Arkansans are currently listed on NBA rosters. Little Rock native Archie Goodwin completed his third season as a backup point guard with the Phoenix Suns, averaging nine points a game, but shot only 42% from the field and 23.5% from the three-point line. His spot on next year's roster isn't guaranteed.
For much of the season, Goodwin teamed with West Memphis native Sonny Weems. Weems, though, struggled and was waived by Phoenix and later by Philadelphia.
After a year out of the league, El Dorado native James Anderson played 14 minutes a game this year for the Sacramento Kings. Meanwhile, Little Rock native Bobby Portis got regular minutes in the Chicago Bulls' rotation in the latter half of the season after struggling to see floor time in the first part of his rookie year.  After the All-Star break, he averaged 7.1 points and 6.3 rebounds a game but shot only 40.5% from the field.
Fort Smith native Jahlil Okafor, meanwhile, had perhaps the most statistically impressive rookie year ever for a big man Arkansan. The former Duke star was putting up 17.5 points, 7 rebounds and 1.2 blocks a game for the abysmal 76ers when a shin injury cut his season short in March.
Wonder where the likes of Corliss Williamson ranks on the all-time scoring list, along with other former Hogs like Todd Day? See an expanded version at BestOfArkansasSports.com.
Cover photo courtesy of the Milwaukee Bucks.