When faced with a community's need for help, a group of people put the wheels in motion for a solution. Specifically, they put two wheels in motion. The Community Service Clearinghouse Guild in Fort Smith created the True Grit Ride five years ago to help raise funds. Their tagline is, "It's a ride with grit!" And with bicycle riders tackling up to 100 miles, I would agree!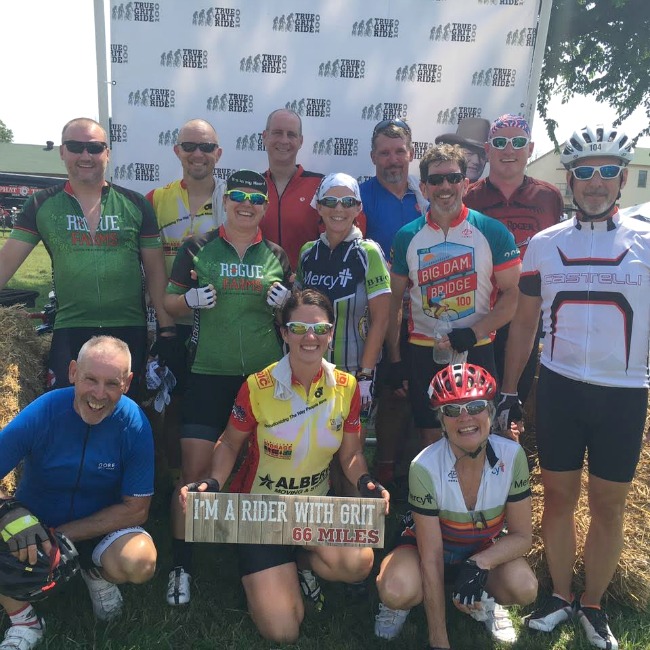 The 5th annual True Grit Ride 100 was held in the Fort Smith area in June. This year it included road rides at 10, 28, 42, 66 and 100 miles, along with a 15-mile guided mountain bike tour, and the first annual 5K walk/run. The events took place over the course of the weekend and included all of the races along with live music, a cookout, and a mixer at a local bike shop.
Almost 300 riders and runners participated in this year's events, raising funds for the Community Service Clearinghouse.  The Clearinghouse is a non-profit that provides emergency assistance to adults, families and children in seven counties throughout Arkansas and Oklahoma. They offer the Meals for Kids program, which gives over 2,500 sacks of weekend food to students along with a food pantry and emergency bill assistance.
The True Grit ride has a western theme, as Fort Smith was the setting for the iconic True Grit movie. The water and fuel stops are called "Chuck Wagon Aid Stations", and are manned by local groups. Riders were provided with water, snacks, cold towels, shade, and even frozen pickle juice at these stations. They were also the spot for lots of photos, selfies and Facebook check-ins for those wanting to document the race.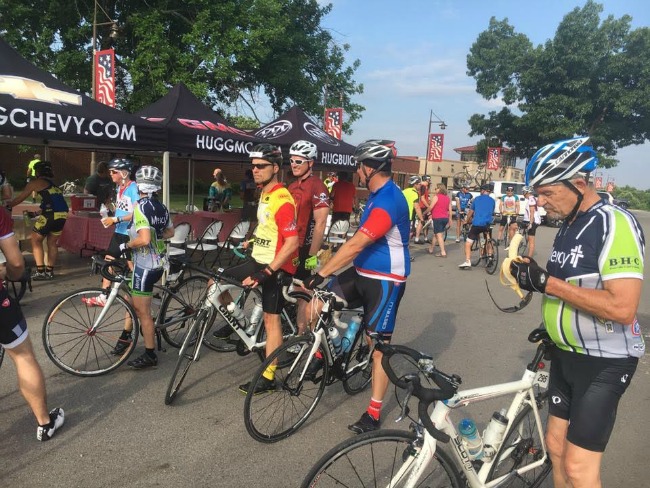 Chuck Wagon stations were set up about every 10 miles along the course, stretching from Fort Smith to Charleston, down to Greenwood, through Midland, over to Hackett and Bonanza, and back into Fort Smith. Anyone driving throughout the area was treated to mile after mile of riders enjoying the day.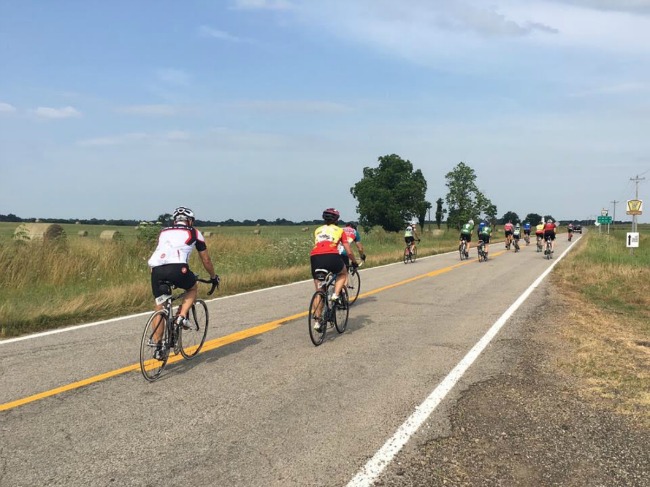 Depending on the distance, cyclists could see quite a bit of the River Valley area during the race. The 5K route took runners and walkers through the historic Chaffee Crossing area. Local volunteers and law enforcement assisted with the events, and local business sponsors helped provide the water, snacks, signage and giveaways. At the end of the race, you could find riders enjoying a cook-out featuring southern BBQ.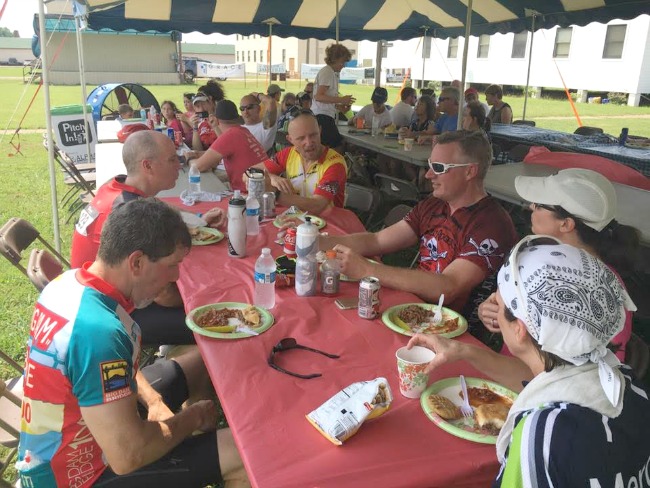 They like to say it's a ride and not a race, so all skill levels are welcome. If you'd like to get involved for next year, start training now! Cycling Arkansas is a great resource to find local bicycling clubs in your area. While you are on the bike doing your own work, cycling is not a solo sport. Many riding groups get out and enjoy the open road together. Not only is a great workout and tons of fun, but thanks to the True Grit Ride, you can use cycling to help your neighbors. For more information, check out the True Grit Ride website and Facebook page.
*Photos provided by rider Leanne Turner.*