My grandfather was a storyteller if there ever was one. Some of his favorite stories revolved around his time spent in the Civilian Conservation Corps. After hearing one of these tales, he'd often end the story with, "I don't know where I'd be if it wasn't for the CCC."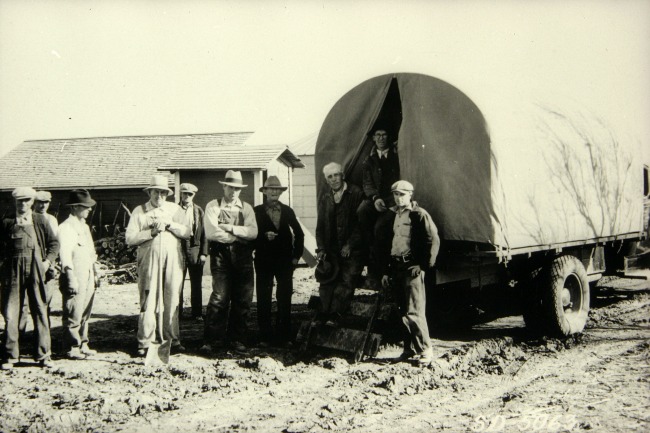 The Civilian Conservation Corps was one of President Franklin D. Roosevelt's New Deal programs enacted within his first 100 days in office in 1933. The country was in the throes of the Great Depression with 25% of the workforce unemployed. At the same time, farmland and forests across the nation were deteriorating from a combination of poor farming  practices and deforestation. President Roosevelt seized the opportunity to implement conservation methods and employ thousands of young men through the CCC.
The requirements to join the CCC were simple. Men between the ages of 18-25 (later 17-28) who were single, physically sound and unemployed were eligible to enroll in the program for six months, with the option of re-enrolling. A few months into the program, 300,000 men were enrolled nationwide. By 1935, the year my grandfather joined, the number jumped to 545,000.
Clarence "Foots" Lay enrolled in Mena, his hometown in southern Arkansas, and joined the CCC camp at Shady, Arkansas. The number of camps around the state fluctuated with enrollment and various projects, but at its peak, Arkansas had 65 CCC camps. The men lived in barracks in World War I style tents until camps could be fully constructed. They earned $30.00 a month, but they never saw the first $25.00 of their salaries. This sum was sent home to dependents, a program requisite. In this way, my grandfather was able to provide for his mother and younger brother and sister.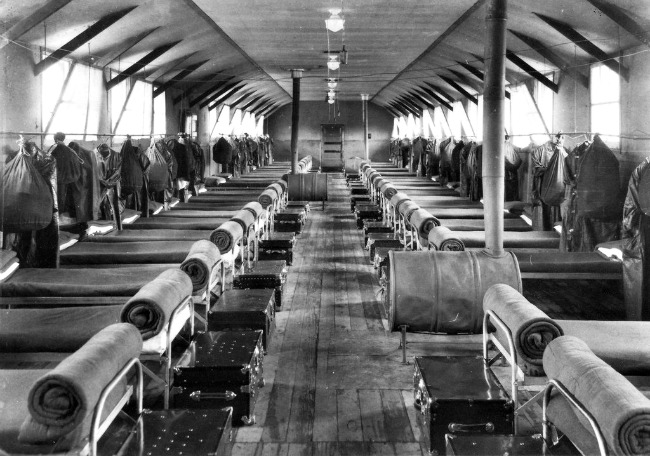 With the leftover $5.00, enrollees were expected to buy any personal items, such as toothpaste and shaving cream. At the Shady Camp, CCC Camp Sergeant Walter Hawkins encouraged his enrollees to save for a new suit and pair of shoes, as many of the men entered camp with only the clothes they wore, and some without shoes. My grandfather picked up the nickname "Foots" while in the CCC for his oversized feet. He wore the nickname proudly for the rest of his life.
The men went straight to work on a variety of outdoor projects, from constructing state parks to reforestation efforts to building fire towers. Of these efforts, our state parks are the most visible and enduring. When the CCC began in 1933, Arkansas only had three state parks, Petit Jean, Mount Nebo and Arkansas Post, and these parks were still undeveloped. From 1933-1942, the CCC built cabins, lodges, trails, roads, and more to develop Devil's Den, Crowley's Ridge, Lake Catherine and Buffalo Point (now under the Buffalo National River), as well as Petit Jean and Mount Nebo.

Mather Lodge at Petit Jean State Park- Original portion built by CCC, has been added on to in recent years.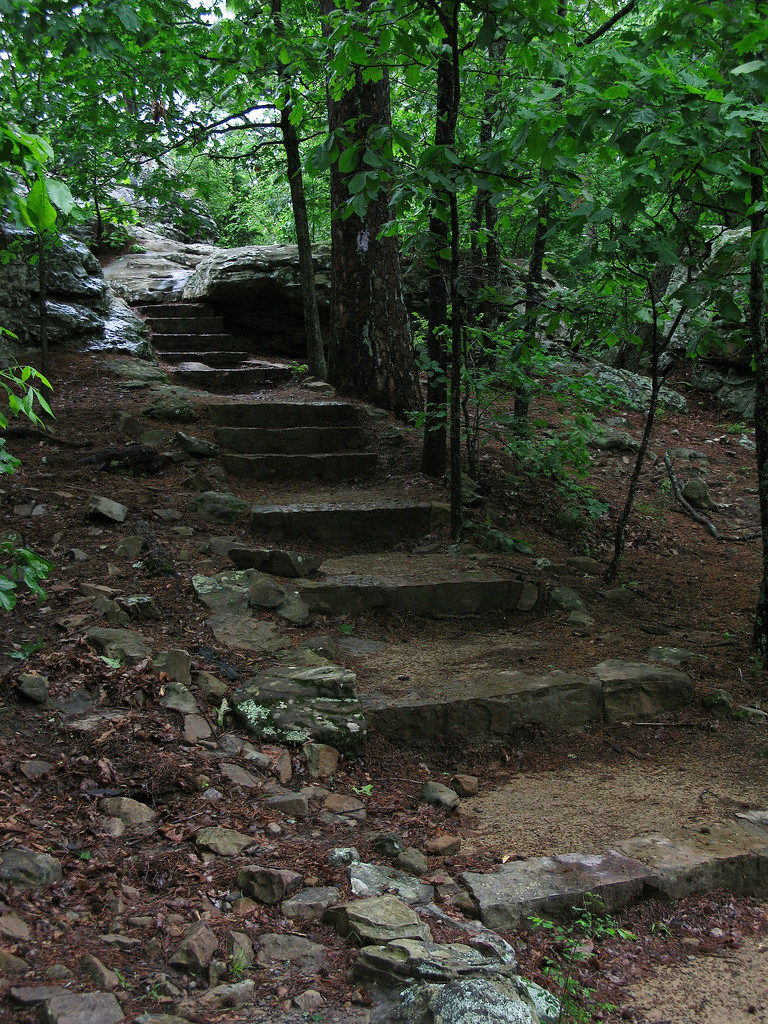 Boy Scout trail, Petit Jean State Park
Petit Jean Park received the most extensive work through the efforts of Veteran Company 1781. Although most CCC enrollees were young men, a few veteran companies were formed and accepted veterans from World War I and men aged 35-45. This group of men built Mather Lodge, some of the cabins, roads, trails, a water tower, bridges, picnic pavilions and the dam that formed Lake Bailey. It would be hard to enjoy Petit Jean without stepping somewhere the CCC has been. If you spend time in other state parks, you'll notice the footprints of the CCC on other amenities, like the cabins at Lake Catherine, the dining hall, bathhouse, park bridge and amphitheater at Crowley's Ridge, or the curvy but scenic road leading into Devil's Den.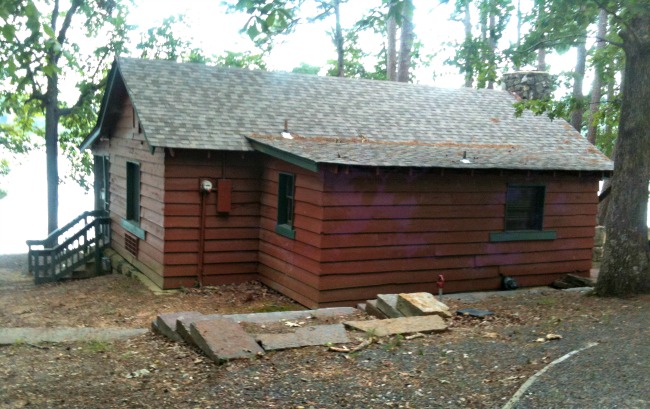 CCC style cabin at Lake Catherine
The state parks weren't the only beneficiaries of the CCC's hard work. Down at Shady, my grandfather and his fellow enrollees helped construct Shady Dam, which formed Shady Lake, and the recreational area around the lake, including the road system. Other recreational areas developed by the CCC in Arkansas include Lake Leatherwood Dam, road and recreational facilities near Eureka Springs, Iron Springs Dam near Jessieville, Camp Clearfork Dam, cabins and facilities at Crystal Springs, the Poteau Work Center and the Forest Service Headquarters in Hot Springs.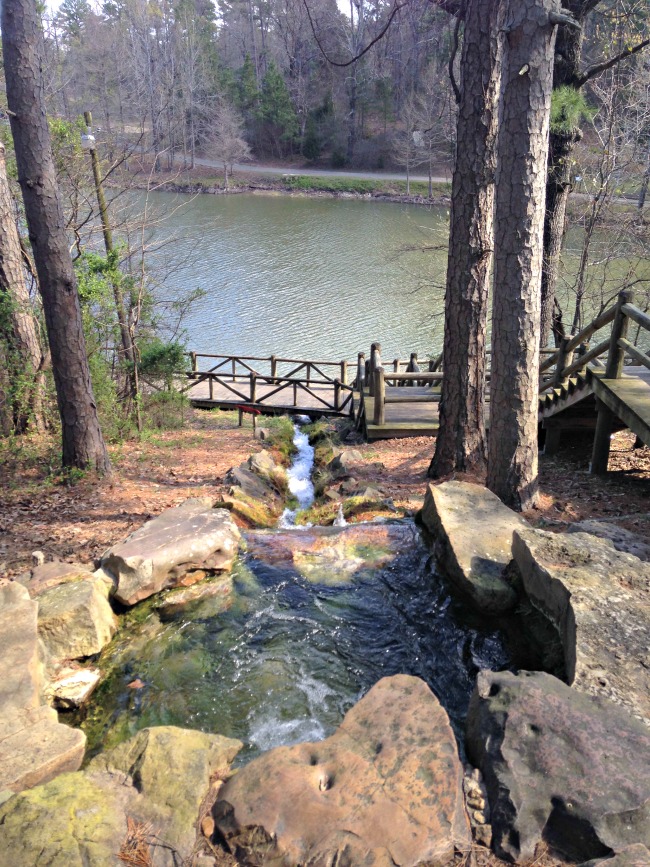 The CCC built the culvert and lake at Crowley's Ridge, along with the historic dining hall, bathhouse and amphitheater.
Fire prevention and reforestation were also major components of the CCC across the nation. The CCC built over 3,100 fire towers, including many in Arkansas's beautiful Ouachita, Ozark and St. Francis national forests. Some men were also involved in fire fighting. Many of these towers have disappeared today, abandoned, dismantled and no longer in use. Reforestation was another major undertaking by the CCC. Millions of trees were replanted to replace those lost to fire, erosion and lumber companies who neglected to replant after cutting timber. More than 11,000 trees and shrubs were planted at Lake Crowley State Park to prevent erosion on the ridge's unique terrain.
Though Grandpa would claim he spent two years clearing roads and driving trucks, not to mention cleaning latrines, pulling KP duty and whatever else Sergeant Hawkins deemed appropriate when my grandfather was up to no good, his time in the CCC deeply impacted him. When Foots Lay left the CCC two years after enrolling, he was no longer a country farm boy, but a man who'd learned valuable skills, a sense of discipline, and who had developed a love of reading through the CCC library that would serve him well the rest of his life.
When his CCC company held reunions at Shady, he never missed an opportunity to catch up with his old friends. The Civilian Conservation Corps left a legacy of beautiful work across Arkansas and in my grandfather's life, and for that, I am grateful.
Photo Credits:
CCC Workers – USDA NRCS South Dakota via Flicker – CC 2.0
CCC Barracks at Camp Germfash, MI – Seney National Wildlife Refuge via Flicker – CC 2.0