When Oct. 1 hits Arkansas, the search for pumpkin patches begins. We start planning our fall outings and longing for hay rides, apple picking, hot dog roasts and decorating our porches with pumpkins. It can still be 100 degrees outside, but if you have a pumpkin on your porch and have visited an Arkansas Pumpkin Patch, then you can throw on a comfy sweater and still call it fall (just turn on the AC).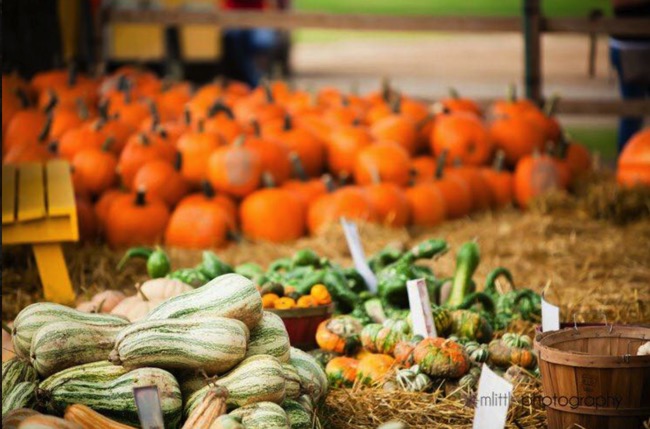 The annual pumpkin patch visit is always a highlight for my family. I get a little teary eyed looking back at each Pumpkin Patch visit over the years because it is a reminder of how fast time is going. But, also a joy, because it is a reminder of the family traditions and memories, made right here in The Natural State. We have visited several pumpkin patches and are never disappointed.
This year, we took off on the first day we saw a leaf fall and headed over to Peebles Farm for a day of fun and pumpkins. I had to drag my kids away at the end of the day because of all the fun they were having. Peebles Farm had so much to offer, including this rock digger pit.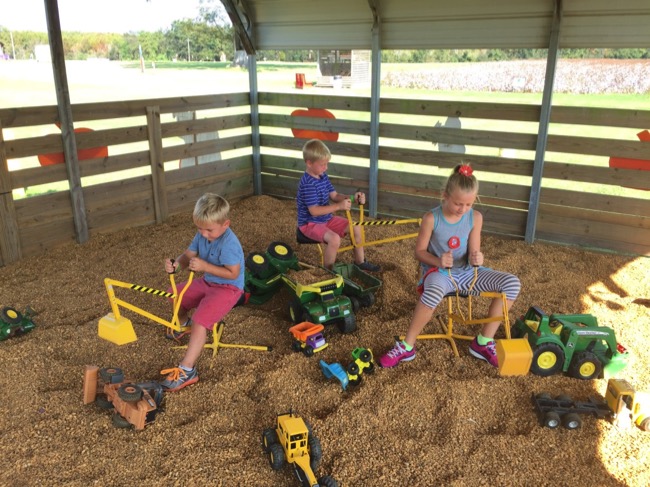 The kids could have stayed in that spot ALL DAY LONG. It gave me a good idea for a Christmas present for them!  The ride-on digger toys were an awesome activity!
We also trekked off on an adventure through the corn maze. I let my kids take turns leading the way and I promise, we went in circles in that maze FOREVER! That's what happens when you let a 4-year-old boy lead the way the majority of the time. Finally, I talked them into letting me be the leader and getting us out of there. But, watching them navigate and try to figure out which way to go made me chuckle on the inside.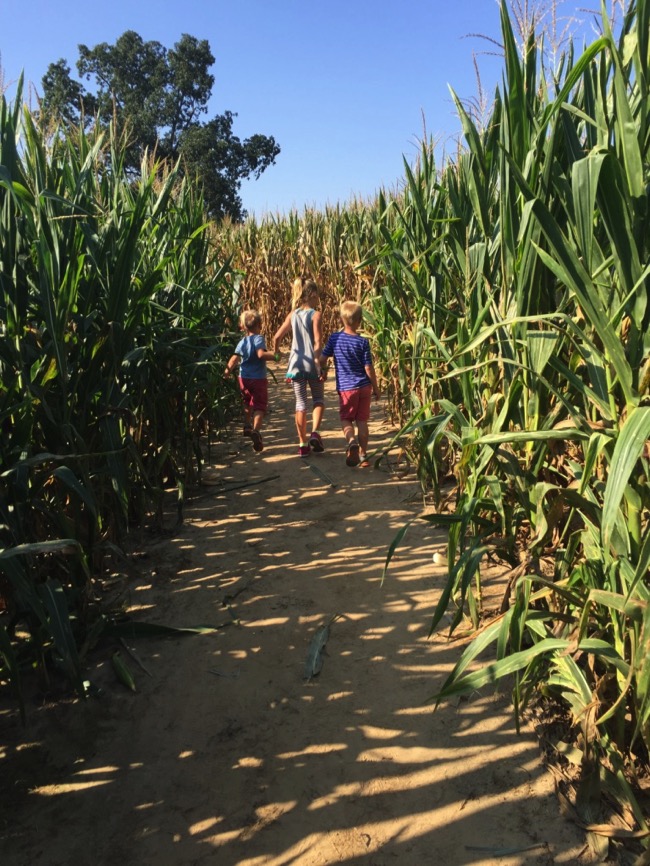 One of the things I look for in a pumpkin patch is a great photo-op area. I love checking out all the displays and trying to get that perfect pumpkin patch picture to add to my scrapbook. Peebles Farm made that very easy to do. They had several beautiful places ready for you to take those precious family pictures. I couldn't really pick a favorite, but I really love the truck set up.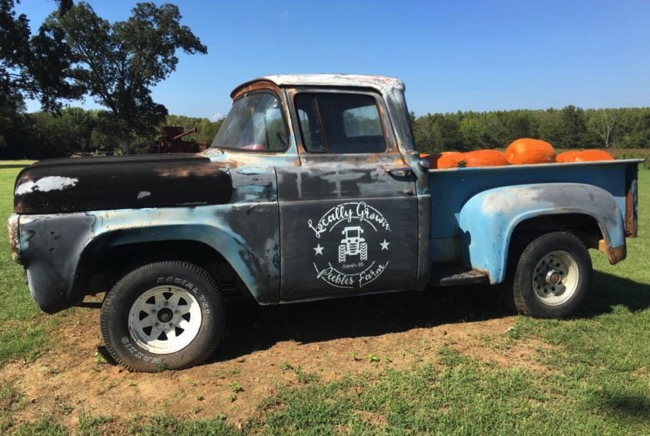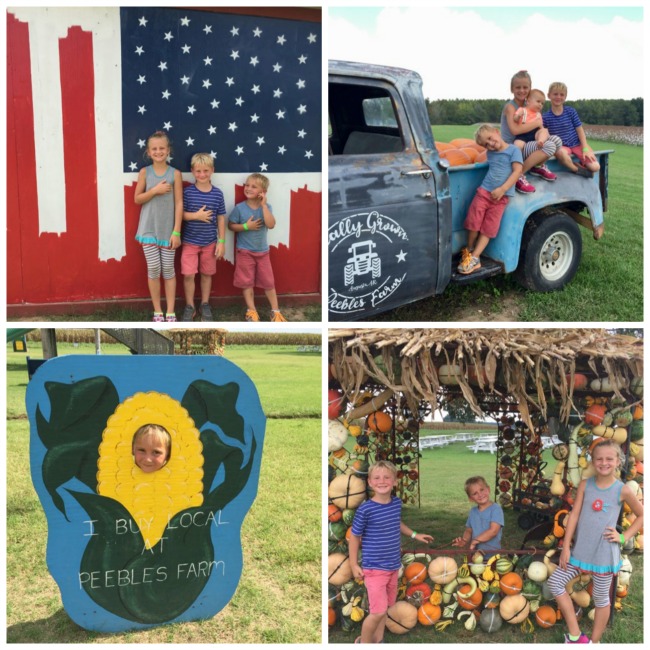 And of course, who doesn't love a picture of a baby in a pumpkin patch! Even though I love the photo-op areas, the hardest part is to get my kids to be still long enough so I can grab a picture.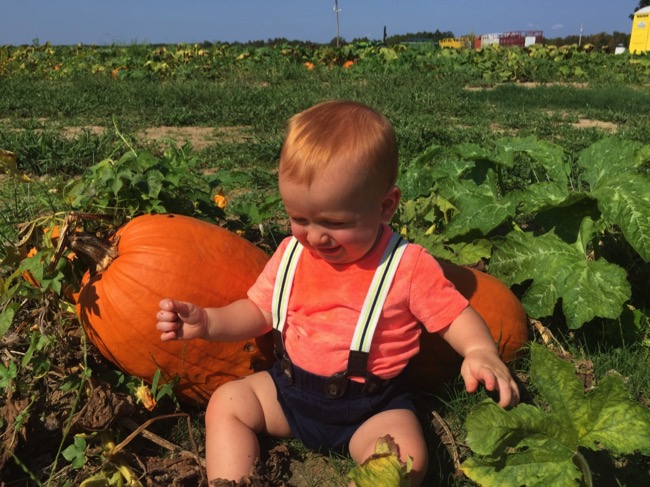 If that is the same for you, go ahead and grab a photographer and take them with you to Peebles Farm and Corn Maze. Let them capture a great shot of you and your family in the sunflower field.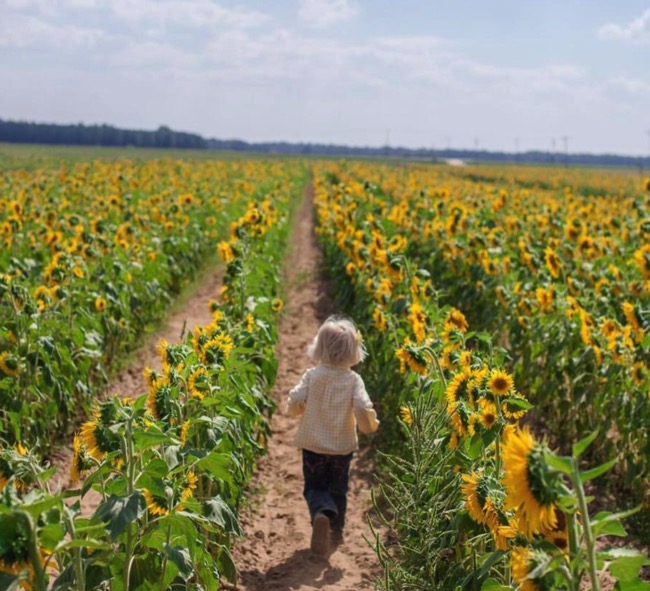 If you are looking for some friendly competition for your family, you need to try out the corn cannon. My kids got a kick out of this. You shoot corn from an air compressed cannon with the hopes of hitting the target. None of us were able to hit the target, but if you do, you win a free pumpkin.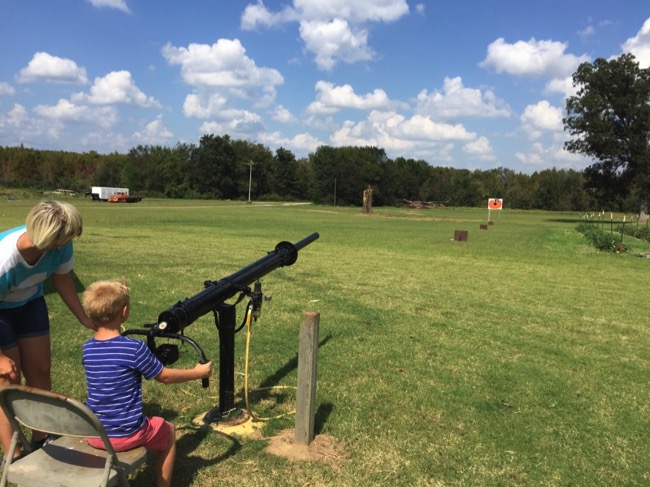 Peebles isn't only a great place to have some fun and let the kids be kids, but also a great place for learning about a working farm. There's a U-Pick Cotton patch where the kids are able to pick cotton from an actual cotton plant and take their bag of cotton home with them. This sparked some great conversation that led me to teach the kids about cotton and all the uses for it.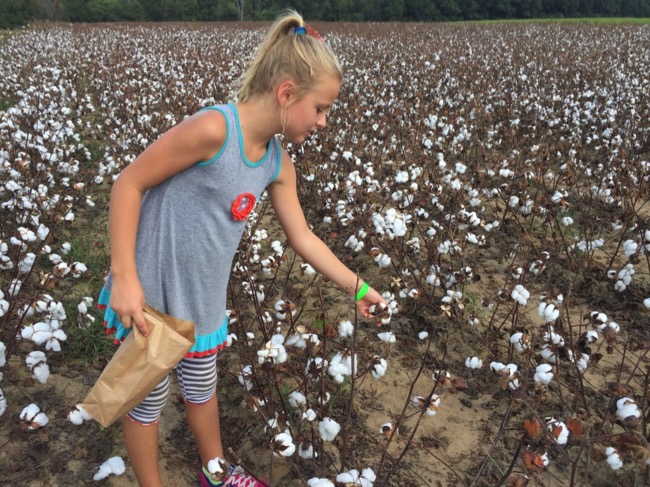 They also have hayrides, a U-pick pumpkin patch, tractor rides, barn animals, horse-and-wagon rides, concessions, a general store, and activities for college students such as the haunted maze.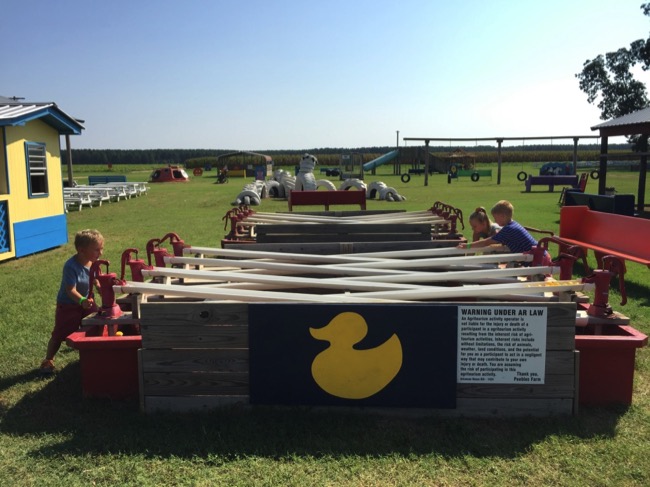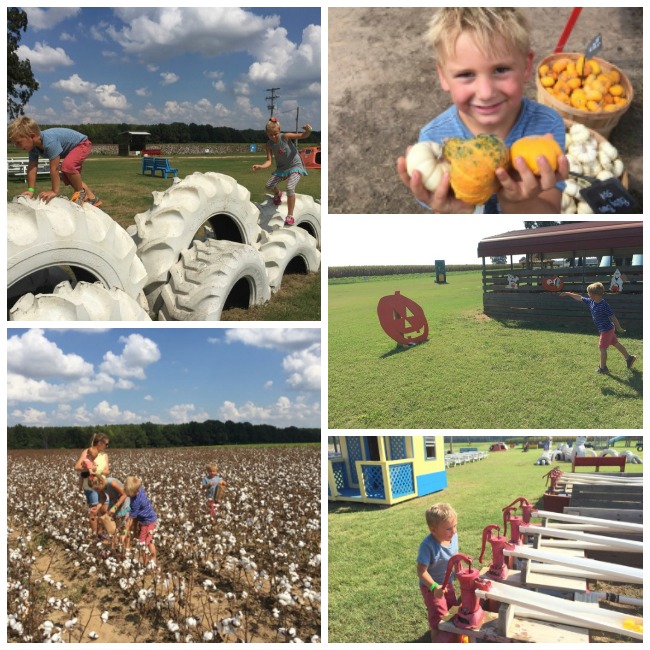 I hope you have it in your Arkansas fall plans to find a pumpkin patch and make some memories!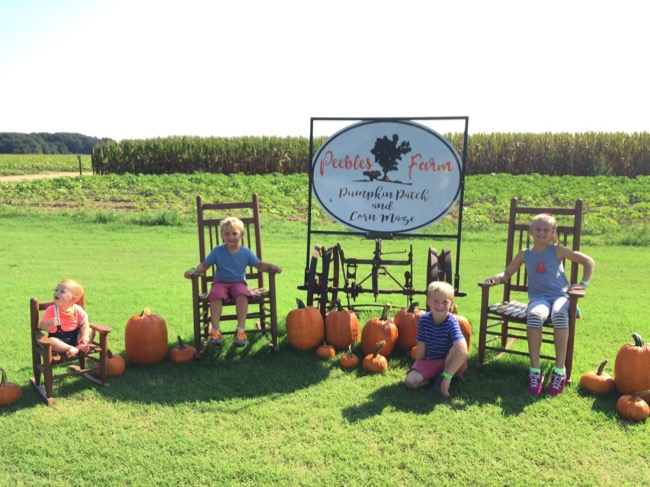 And don't forget the best part———- picking out your pumpkin at the end of the day!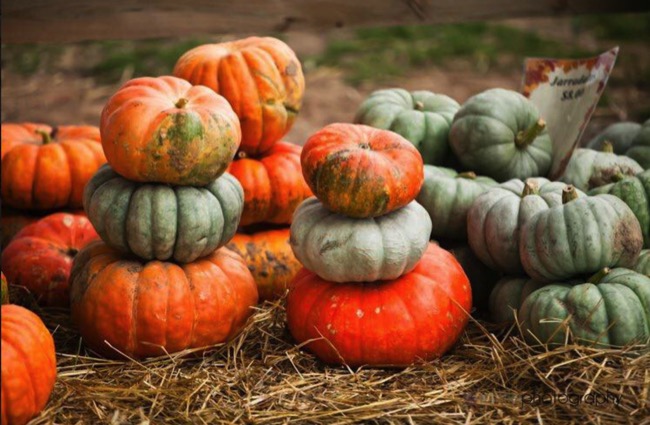 Arkansas Pumpkin Patches
Peebles Farm and Corn Maze (August, AR)
Arkansas Frontier (Quitman, AR)
Motley's Pumpkin Patch (Little Rock, AR)
Roseberry Farms (Benton, AR)
Schaefers Pumpkin Patch (Mayflower, AR)
Pumpkin Hollow ( Piggott, AR)
Mary's Place (Bryant, AR)
Hicks Family Farms (Lonoke, AR)
Farmland Adventures (Springdale, AR)
Legacy Farms (Fayetteville, AR)
Ozark Corn Maze (Cave Springs, AR)
Feel free to add any we might have missed in the comments below.
*All photos were taken by Amanda Farris or used with permission from Peebles Farm*