The hardest thing about this Halloween weekend will be deciding which fun things to do and what part of the state you want to head toward. Do you want to find some really unique treasures for your home or Christmas gifts? Do you want to judge who can make the best pot of beans or cheese dip?  Are you brave enough to venture out for a scary evening on the lake? YIKES! Maybe you would rather head to a fall festival or pumpkin patch? Look below and let us know which one is your top pick for your weekend plans or tell us in the comments below what you will be doing this weekend Only in Arkansas.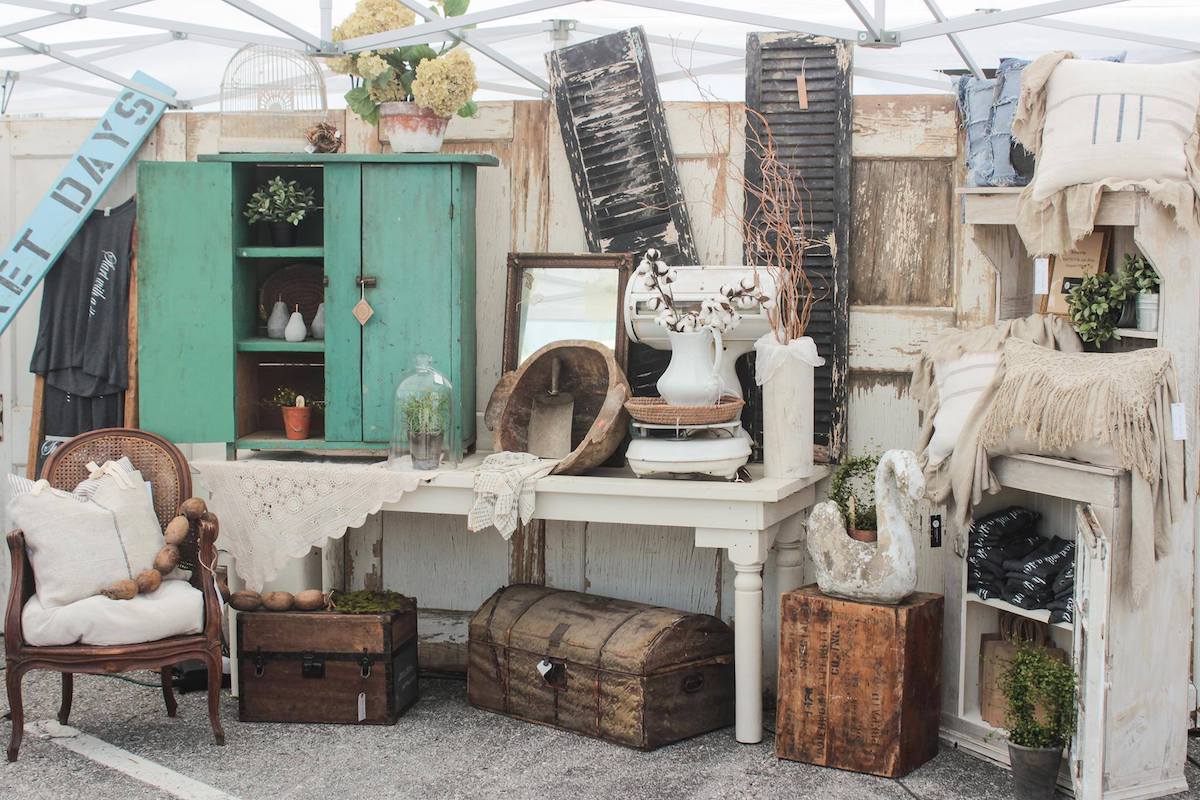 An upscale vintage-inspired indoor/outdoor market featuring original art, antiques, clothing, jewelry, handmade treasures, home decor, outdoor furnishings, food, seasonal plantings and a little more. Featured in Country Living as "One of the Top Flea Markets & Barn Sales Not to Miss."
Oct. 27, 2017- Oct. 29, 2017
Hours: 10 a.m.- 5 p.m.
Venue: Outlets of Little Rock
11201 Bass Pro Pkwy.
Little Rock
Admission: $10 Friday, $5 Saturday/Sunday, free ages 12 & under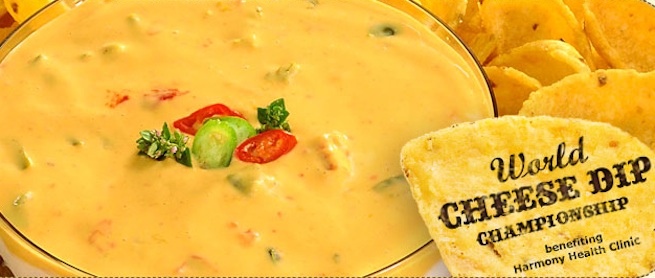 7th Annual World Cheese Dip Championship – Little Rock
The 7th annual World Cheese Dip Championship is upon us! Come out, hear some great tunes, try all of the exciting dips, and your vote will help us crown the World Cheese Dip Champions. Amateurs and professionals from around the country will compete to impress your taste buds, so everybody wins!
Saturday, October 28 from noon-3pm on the grounds of the Clinton Presidential Center. Tickets will be $15 at the gate and children 10 & under are free. Military Veterans, Active Military, Law Enforcement & EMT $8 with ID.
Entry fee includes chips provided by On The Border and Cheese Dip Samples from our contestants. Water, Soft Drinks, Beer, Ritas, Sno Cones and Hot Dogs will be for sale and will benefit Harmony Health Clinic.
Purchase your tickets online for $10.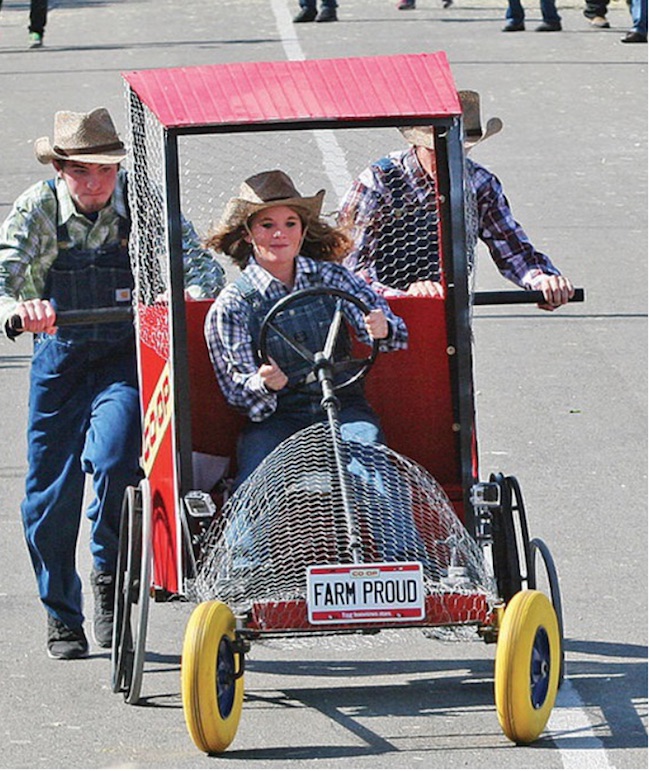 Bean Fest-Mountain View
A hint of autumn in the air means outhouse racers are being constructed and bean and cornbread recipes perfected for the Arkansas Bean Fest and Great Arkansas Championship Outhouse Races. Early Saturday morning the fires are lit under about 30-40 large antique cast iron pots loaded down with 2,000 lbs. of Great Value pinto beans on the north and west sides of the court square. The cooking teams sometimes dress as clowns or ghouls to compete for the title of Best Beans. At the noon dinner bell, cups of beans are served with cornbread and onion, all for free. After the beans are served, get ready for the Parade of Outhouses.
Oct. 27, 2017- Oct. 29,2017
Court Square in Mountain View
Admission: Free
Phone: 870-268-8068

Haunted Waters Lake Tour- Mountainburg
The calm waters of Lake Fort Smith take on an ominous feel as we cruise the water at nightfall and tell authentic Ozarks ghost stories and folklore. Costumes are welcome. Not for the faint of heart! This is a weather-dependent event and subject to cancellation. Reservations are suggested and can be made by calling the Marina at (479) 369-1018.
Oct. 27
Lake Fort Smith State Park Marina
Mountainburg, AR
Admission: $10 adults, $6 children ages 6-12, under 6 free
Phone: 479-369-2469

Diamonds in The Fall Festival- Murfreesboro
Fall festival with craft and food vendors, pumpkin painting and costume contest, music, and trunk or treat for kids.
Oct. 27,2017- Oct. 28, 2017
Murfreesboro Town Square
204 E Main- Murfreesboro, AR
Admission: Free
Contact: 870-285-3131

Secret Agent 23 Skidoo- Fayetteville
As the first song hits your ears, a family dance party full of funky beats and bass groove drops begins! Secret Agent 23 Skidoo is the 2017 Grammy® Award-winner for Best Children's Album of the Year. Known for combining the excitement of hip hop with the magical world of childhood, producing witty and sophisticated music both positive and inspiring for audiences of all ages.
Oct. 27,2017
Walton Arts Center
495 W Dickson St.
Fayetteville
Tickets Starting at $9

Voices of the Silent City- Eureka Springs
"Voices from Eureka's Silent City" living history performance takes place at the city cemetery. This year the theme is "EUREKA! Believe it or Not!" The performance will focus on the many people, places and things that intrigued Robert Ripley of "Ripley's Believe It or Not" fame, and many other unique and unbelievable characters! One-hour walking tours depart every 20 minutes beginning at 5:30 p.m. until 8:30 p.m.
Oct. 27, 2019- Oct. 28, 2017
Eureka Springs Cemetery
Hwy 62 E
Phone: 479-253-9417

Boo on The Bayou- Pine Bluff
An opportunity for families to participate in games and educational activities, games, prizes, inflatables, trail of terror, scary maze, food concessions and children leave with a prize and a treat.
Oct. 27,2017- Oct. 28, 2017
Hours: 6 p.m.- 9 p.m.
Governor Mike Huckabee Delta Rivers Nature Center
1400 Black Dog Dr.
Pine Bluff
Admission: Free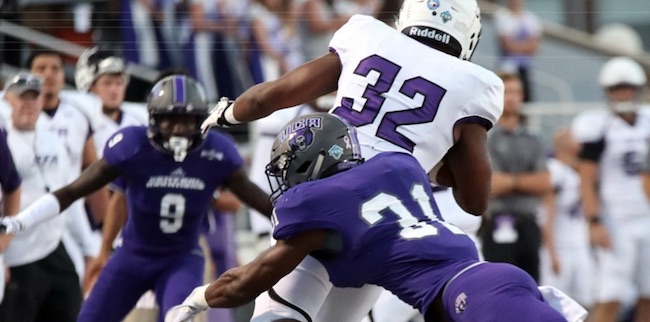 University of Central Arkansas- Homecoming- Conway
UCA Bears vs McNeese State
Come on out and cheer on the Bears!
Oct. 28, 2017
6 p.m.
Estes Stadium


Creep N Crawl 10k, 5k, Run/Walk- Little Rock
The Creep 'N Crawl Fun Run & Lil' Monsters Dash is a family-oriented event offering some Halloween fun with a healthy dose of physical fitness.   Grab the scariest, funniest, wildest, goofiest, most creative costume you can think of and join us at Two Rivers Parks for a Howlin' Ghoul Time.
Saturday, Oct. 28, 2017
5 p.m.
Two Rivers Park

In addition to the Creep N Crawl, there are 13 other Halloween-inspired running events around the state. Click HERE for a list.