Welcome to the funky side of Fayetteville.
Most people who live in Arkansas know of Fayetteville as a creative place, full of fun, funky shops, inspirational spots and great local places to eat. But if you're new to the area it can be tricky to find the gems among the chain restaurants and clothing stores catering to college kids.
I'm here to help. As an (almost) native of Fayetteville, I know of a lot of great places – new and old – where you can get a great meal, see beautiful art or otherwise be inspired, or buy a one-of-a-kind item for your place.
This is by no means an exhaustive list but does hold some of my favorite spots in town. I'd love to hear about yours in the comments!
Good Eats
Greenhouse Grille  is a great place to go for seasonal, local, fresh food, or what they call conscious cuisine. This is a great spot for vegetarians, but menu options also include fish and locally raised beef, pork and buffalo.
A Fayetteville classic that's sure to become a favorite of yours is Hugo's, located underground in a building off the square. They've been famous for specialties like the Derek Special and Chris' Chicken Po' Boy for decades, and the strange stuff on the walls is sure to keep you entertained while you wait.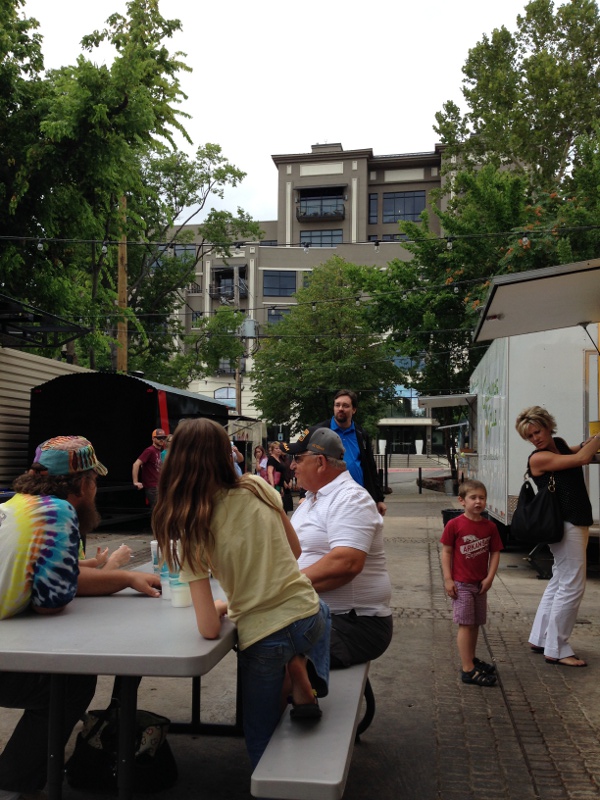 If you like a little sunshine with your meal, check out Fayetteville's new food truck court on Dickson Street. Called Shulertown, it houses seven food trucks where you can get everything from fried pies to pizza pies, soul food to ice cream. Down the road on College Avenue you'll also find the Yacht Club, a collection of food trucks and other small businesses located in trailers.
For Foodies and Beyond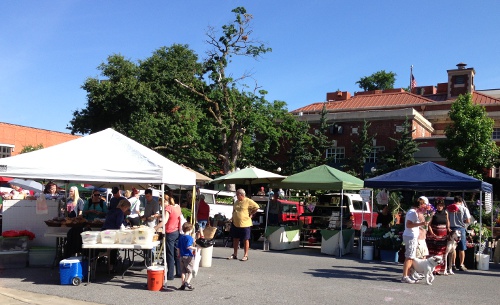 If your creative side runs toward cooking your own food, one spot not to be missed is the Fayetteville Farmer's Market. Open on Tuesdays, Thursdays and Saturdays from April through November, the market is open to local famers, food producers and crafters. You'll find everything from handspun yarn to baskets, pottery, cheese, lamb and of course produce and flowers. And the Downtown Fayetteville Square is always inspiring with its beautiful gardens and fun shops.
Down the road a ways, on the corner of College and Spring, you'll find Old World Imports, a newcomer to the Fayetteville foodie scene. They sell imported olive oils and balsamic vinegars and have a wide variety of flavored vinegars and oils perfect for whatever culinary creation you have in mind. And you can sample anything.
Handmade Market, in Evelyn Hills Shopping Center, is another great place for people who love food and gifts that are out of the ordinary. They carry gourmet packaged food items as well as handmade (some locally made) pottery, linens, soaps, jewelry and other goodies.
In this same shopping center you'll find tasty island-inspired treats at Hawaiian Brian's, a step back in time at Arkadia Retrocade and a full-scale organic and natural food market at Ozark Natural Foods, too.)
Creative Shopping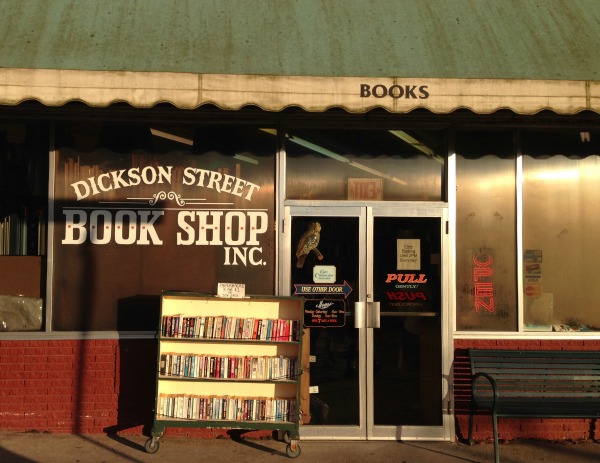 We've already strayed a bit into some of the fun and funky stores Fayetteville has to offer, but I'd like to list a few more.
If you love books, you'll want to check out the Dickson Street Bookshop, a huge, stacked to the roof used bookshop that you're sure to fall in love with. There's also Nightbird Books, a charming little local shop (complete with a birdcage and live birds, of course) and the Curious Book Shoppe, an even smaller shop packed full with gems.
Fayetteville loves vintage, and there are a lot of great shops where you can find clothes, accessories and home decor from days gone by. Some of my favorites are In Retrospect, 410 Vintage  and Grey Dog, a vintage (and vintage inspired) clothing store.
Inspired Beauty
Art and nature are all around us in Fayetteville, from the annual Artosphere festival of art, music and nature to the local trails system, tons of parks large and small, little galleries and more.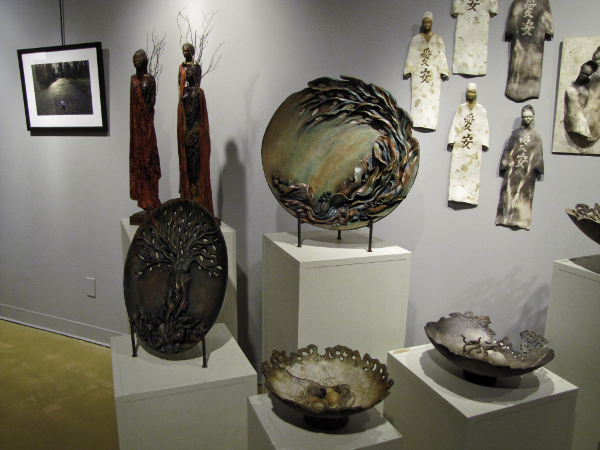 Photo courtesy of Fayetteville Underground.
Fans of art won't want to miss First Thursday, a monthly event where the artists of Fayetteville Underground open their studios and share their art with the masses. There's also great music, food and other fun artistic events. A walk around the University of Arkansas campus can inspire with architecture, sculpture and beautiful trees.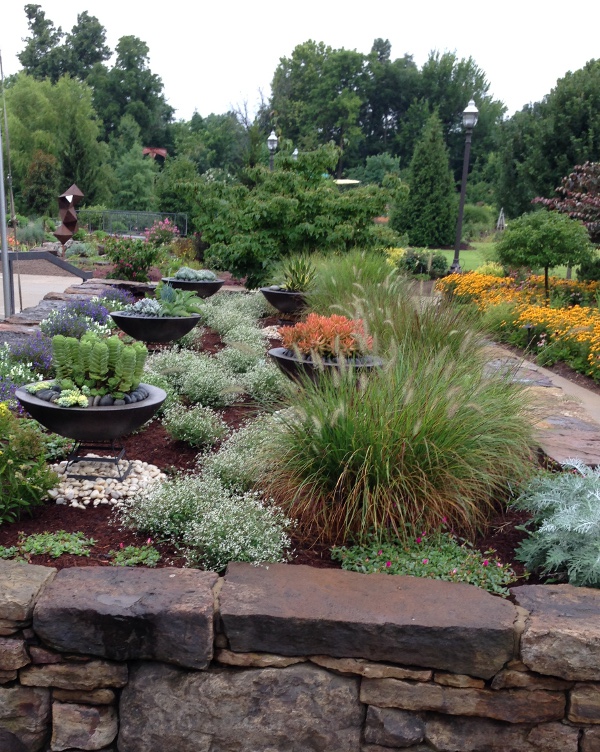 The Botanical Garden of the Ozarks is a great place to see natural beauty any time of year, and a hike around Lake Fayetteville is great for both body and mind.
And if you need a reminder of just how awesome this place is where we live, drive up to Mount Sequoyah. The grand view of town is sure to get your creative juices flowing!