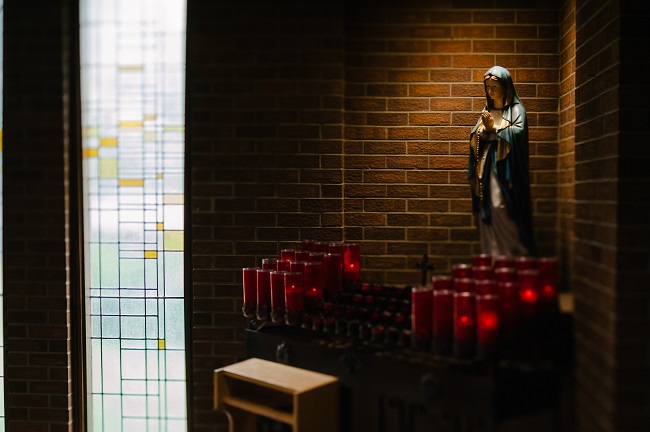 Did you know that Mother Teresa once visited Little Rock? Or that Catholicism is the oldest form of Christianity in the state of Arkansas? I didn't know much about the history of Catholicism in Arkansas until recent years. But when I was a child, I remember visiting Eureka Springs and becoming fascinated with St. Elizabeth's church. I remember thinking the small domed church was the most beautiful and mysterious place on earth. I would later discover that the dome was modeled after the Hagia Sophia while writing this article. Even today, after traveling throughout the country, that tiny church tucked away in the Ozark Mountains remains my favorite place to pray.
Catholicism was brought to Arkansas by the Spanish, but once the Louisiana Purchase took place in 1803, this area of the country became mostly Protestant. The large wave of European immigration in the United States (between 1840 and 1920) was concentrated mostly in the northeast, creating only small isolated pockets of Catholicism across the south, including Arkansas. Only one percent of our state's population was Catholic by the mid-1800s.
But despite Catholic Arkansans' small numbers, it proved to be a robust group that contributed to our history and culture, in addition to building historic schools and churches that still dot the Arkansas landscape. Some of Arkansas's earliest names stem from Catholic origins, such as the St. Francis River, thought to have been explored by a Jesuit Priest and named in honor of either St. Francis of Assisi or Francis Xavier (a famous missionary). The town of St. Joe, an informal nickname for Jesus' father, was named after several residents who had moved from St. Joseph, Missouri (although it bears mentioning that St. Joe's original name was Monkey Run).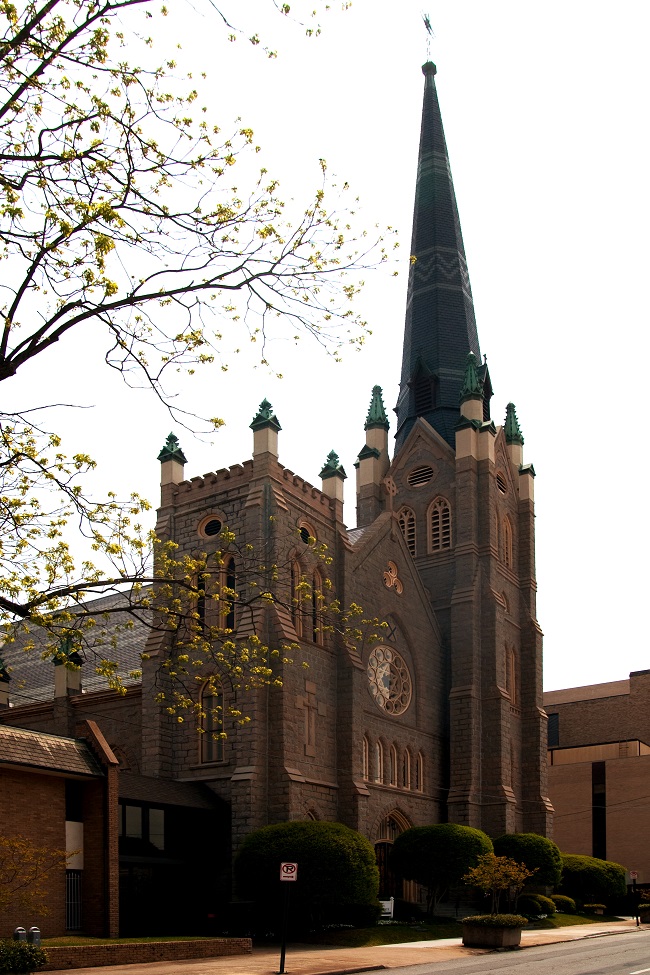 Courtesy of Arkansas Department of Parks and Tourism
St. Andrew's Cathedral in Little Rock is one of the most impressive symbols of Catholicism in Arkansas. The building we see today was constructed entirely from granite in 1887, and at one point the bishop ordered construction on its steeple halted to wait for the Masonic Temple to be completed. His goal? To make sure that St. Andrew's steeple was taller. The building's style is English Gothic, and its stained-glass windows came from the New York office of Mayer of Munich. Most of these windows were damaged in 1950 during a tornado, along with a 900-pound cross that fell from the roof. The Sisters of Mercy oversaw a Catholic school across the street, which was eventually relocated to the Heights area, which is still currently in operation as Mount St. Mary Academy. St. Andrew's Cathedral was listed on the National Register of Historic Places in 1986.
The Catholic church has been a source of education for many Arkansans across the years, including Sacred Heart located in Morrilton. A mission team from France, the Sisters of St. Joseph, oversaw the construction of a building to house a convent, school, and chapel in 1879. Afterward, the Poor School Sisters of Notre Dame arrived from St. Louis and took over operations. Their first enrollment numbers were small because of "cotton picking season." Not to be outdone, the Sisters created a new schedule that allowed for a recess during September for cotton season. As time moved on the school schedule resumed to a more traditional one, and attendance grew. The Sisters continued to run a tight ship and modernized the facilities. A devastating fire in 1956 destroyed the original building, and the current building was constructed. The Sisters of Notre Dame left Sacred Heart in 1984, and the school has continued under the guidance of lay teachers. It remains a central part of the Morrilton community.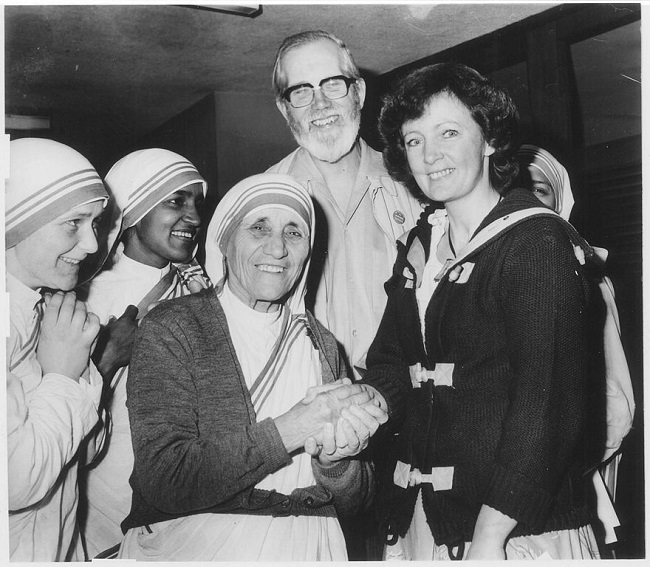 The Catholic Church's benevolent reach also extends into Arkansas based charities and shelters. Abba House in Little Rock is a shining example of a church-led benevolence and has been offering a safe place to live for pregnant women and children since 1981. Its founder, Father Joseph Neilson, began reaching out to women seeking abortions and realized that many of them would make a different choice if they had resources to care for a baby. He began housing pregnant women in an individual home beginning in 1979, and in 1981 the diocese purchased a home on South Oak Street in Little Rock. The shelter grew so quickly that Bishop McDonald wrote to Mother Teresa in a request that her sisters take over Abba House. Mother Teresa came to Little Rock on June 2, 1982. She toured Abba House and promised to send her sisters back to help the shelter. She went on to speak at Ray Winder Field to a crowd of over 5,000 people. To this day there are always four Missionaries of Charity working at Abba House, sisters promised and sent by Mother Teresa. For more information on Abba House, they are located at 1002 S. Oak Street in Little Rock. Their phone numbers are 501-666-9718 and 501-663-3596.
While immigration from Catholics was higher in the northeast and very low here in Arkansas, there were many brave Catholic immigrants who helped forge the southern frontier. One such Catholic community began in Perry County, as immigrants from German-speaking countries migrated toward affordable land in the area. The St. Boniface "colony" was originally a small group of German-speaking families, and Bishop Edward Fitzgerald of Little Rock worked hard to help them get established. He convinced the railroad to donate land for a church. This church became St. Boniface, named after the patron saint of Germany (and became a parish in 1884). The community continued to grow, despite struggles with malaria and different German dialects that led to communication struggles. In 1906 a fire destroyed the church, all except the intricate original alter imported from Germany. The church was rebuilt and is presently listed on the Arkansas Register of Historic Places. Descendants of these German Catholic immigrants still live in the New Dixie community.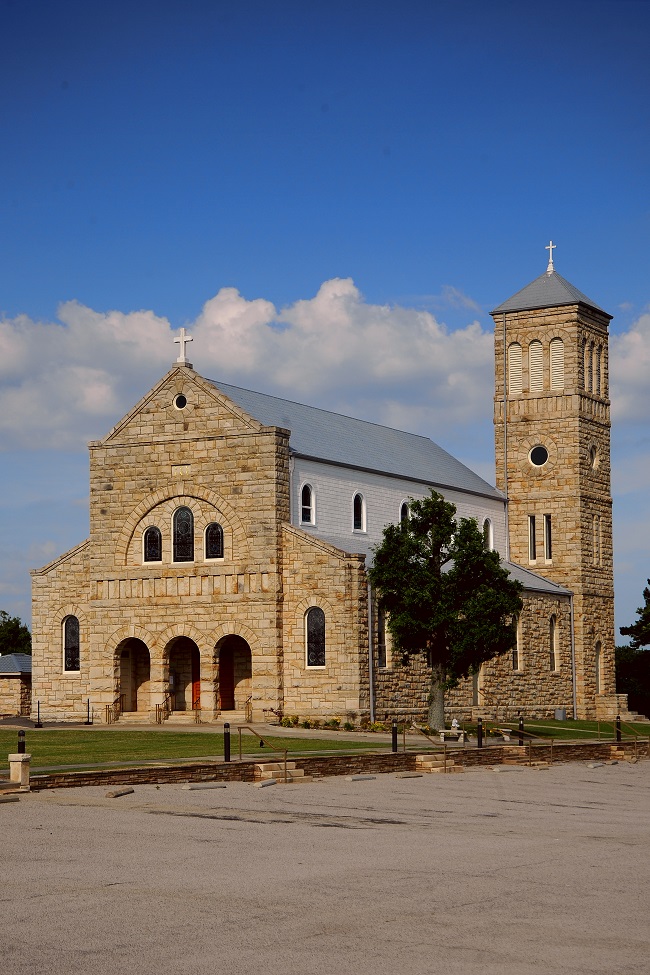 Courtesy of Arkansas Department of Parks and Tourism
Another Arkansas church that owes its origins to German-speaking immigrants is St. Mary's in Altus. Founded in 1879 as a wooden church, most of its parishioners were from Germany and Switzerland and worked in the local mines and vineyards. The current church was dedicated in 1902 and was constructed in a Romanesque style with stained glass and murals. The ornate pipe organ has always been a special feature, originally purchased for $500 in 1925. With the exception of a few gaps over the years, the parish has been served by the Benedictines at Subiaco Abby. St. Mary's is listed on the National Register of Historic Places and remains one of Arkansas's architectural jewels.
Our state's rich Catholic history extends beyond the places and events mentioned here, whether it's St. Scholastica Monastery in Fort Smith, or Holy Angel's Convent in Jonesboro, or even St. Vincent Infirmary in Little Rock. Currently, the number of Catholics in Arkansas is somewhere between three and four percent of the state's population, but regardless of their smaller numbers, it is a religious organization that has made great contributions to our state through immigration, religious charities, and schools.