Two women sit across from each other. One reads and talks as the other encourages her to keep trying. This could be any scene from the day-to-day life of which we might catch a glimpse in a restaurant. But it's not. There's a separation glass between the two women. One is in normal street clothes and the other wears the uniform of the Pulaski County Regional Detention Facility. Both women bring what they have and what they need to this table during the jail's literacy class.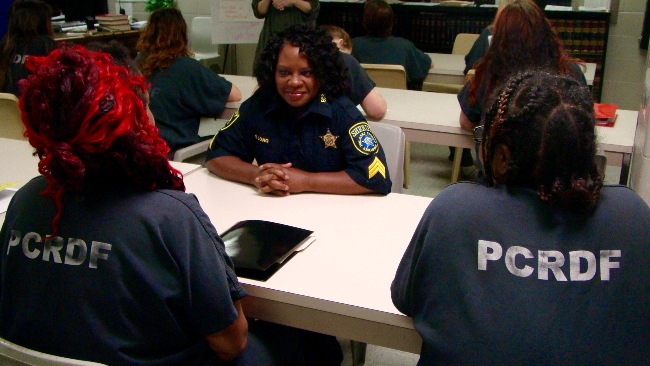 That's how volunteers from Westover Hills Presbyterian Church in Little Rock began offering one-on-one literacy tutoring at the county jail. Over a year later, they meet in a traditional classroom at the detention facility. Through their partnership with Literacy Action of Central Arkansas, 15-20 women meet once a week and receive help on improving their literacy skills.
The classroom environment allows interaction between the students and tutors and creates opportunities for group projects. The constant flow and change of the student population (women transferring to other facilities, returning to their homes, or other rehab opportunities) does not deter the students from learning or carrying their skills with them as they leave.  Skills such as vocabulary, punctuation, and writing empower the women and continue to move them past their former lives and toward a life of opportunities. One tutor observes, "There is a world of hurt in that classroom: a fear of life; fear of what happens next; shame for being in jail; shame for having hurt their families and others by their actions; and, they worry about changing their lives if given an opportunity."
"I never thought I'd have the chance to go back to school. I think maybe I can do this now, so I'll be able to help my kids with their homework and get my GED," says one student. Another plans to go back to college. She sees this as her opportunity to change her life, make her family proud, and get a good job. Pulaski County Sheriff Doc Holladay sees the literacy class as "just one of the many steps that will help" these women "achieve (their) goals."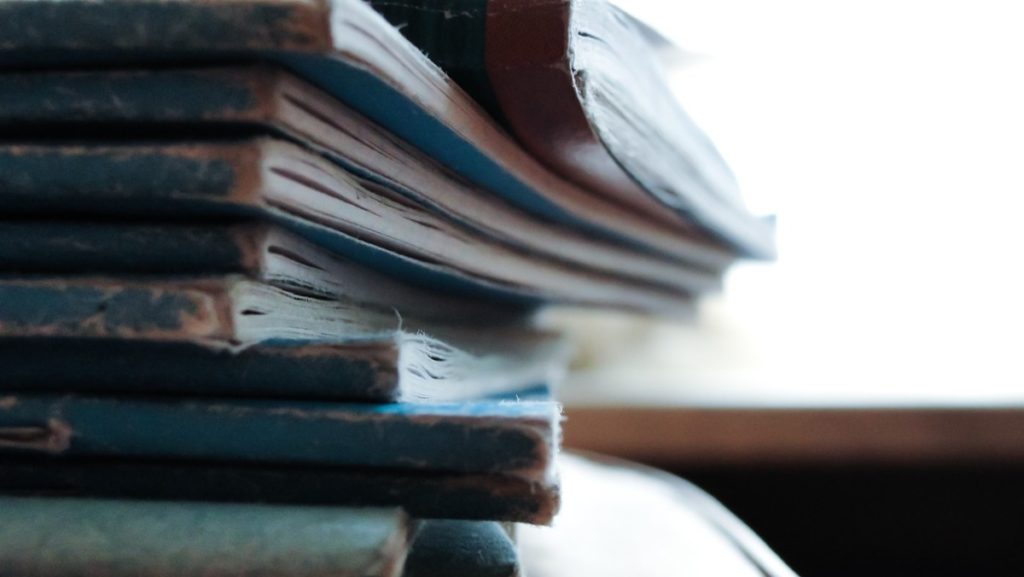 The classes don't just help the inmates fill out job applications or complete their GEDs after they are released. There are many lessons that focus on building creative writing skills. One exercise asked students to use a photograph from a magazine to inspire their writing. Co-coordinator for the literacy class, Sgt. Gail Long, recalls, "There were some new students that day and when they stood up and shared their paragraphs aloud, and as the other students were clapping, you could tell the impact the class was having on each of them." 
Each class ends with the tutors handing the students inspirational quotes such as Jean de la Bruyere's, "Out of difficulties grow miracles."  The women keep them in their journals and use them as inspiration in their writings. "This was a tangible service our Presbyterian Women could bring to the jail," says Reverend Frank LeBlanc, pastor of Westover Hills Presbyterian Church. "They provide not only lessons in reading, writing, and grammar, but also extend the hand of friendship and kindness to an often overlooked population."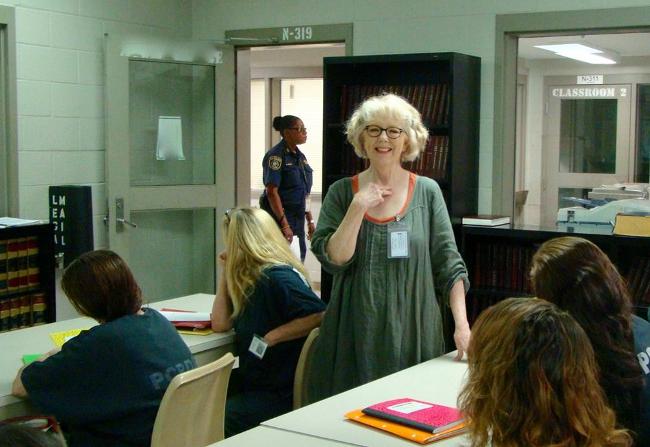 With the success of the women's literacy program, Literacy Action of Central Arkansas will begin to offer a class for male inmates this year. With four students eagerly waiting the opportunity to better their literacy skills, Sara Drew, Executive Director of Literacy Action can't wait to get the program started. "Some of the men in this program are veterans, so this gives them a chance not only to voice their war-time experiences but also an opportunity to improve their employability when they leave the facility."
For more information on Literacy Action and how you can become involved visit their website at http://www.literacyactionar.org/.