I am a big proponent of pollinators. And I especially love the honeybees. Not only are they our state insect and integral to our crops and gardens but they make my favorite sweetener. Honey!  And when Brothers Honey Co. opened in Conway, I couldn't wait to be a customer.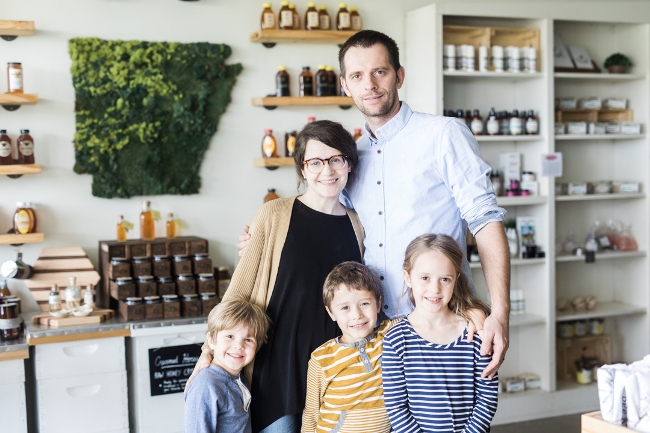 Photo by Hillary Belknap
Elvis and Katie Opriş opened their brick and mortar store, Brothers Honey Co., in August 2017 but their business and bees started much earlier. College brought them both to Conway. Elvis came from Romania and Katie from Dallas. After college, they married and started their family (Adrielle, Elias, and Arlon with recent addition Eden Claire).
"Elvis's family in Romania kept bees throughout his growing up, but it wasn't until 2014 that he started helping some friends with their hives here in Conway and Brothers Honey Company officially began in 2015." – Katie Opriş.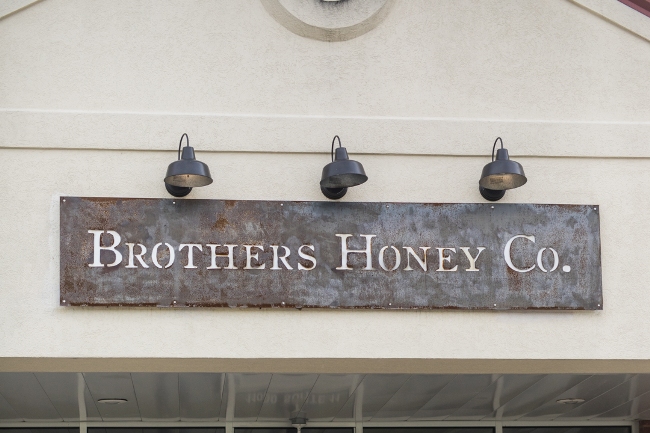 Photo by Katie Opriş
Necessity is definitely the mother of invention. What started as a need for a dedicated space to harvest their honey, led Elvis and Katie turning that space into a full-fledged brick and mortar store. It would serve as a platform to sell their honey as well as other Arkansas honey from local beekeepers, along with beekeeping supplies, locally made gifts, and bee-themed items.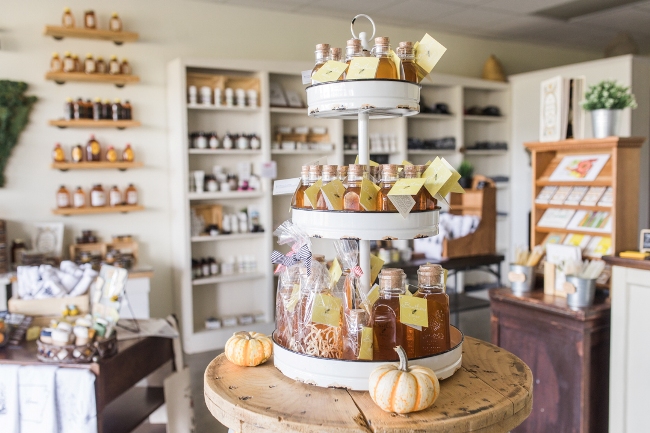 Photo by Katie Opriş
"We saw a need for beekeepers to have a place to sell their honey year-round and desired to join in with the already thriving and positive beekeeping community in Arkansas. We joke that the store starting was very much like the book, 'If You Give a Mouse a Cookie,' but we are so excited to serve the community and build relationships with families in and around Conway who are passionate about supporting local businesses."
From the start, partnering and supporting local vendors has been an important part of the Brothers Honey Co. plan. Filling the shop with locally made products has built relationships with so many talented Arkansas makers while featuring their creativity.
We often hear the phrase "local is better," but with honey, it is especially vital. When you buy local honey, it directly benefits the local economy and supports the efforts of beekeepers in our state which in turn promotes the pollination of our local agriculture. Raw local honey also means you are getting all the natural enzymes and antioxidants.
They can also start you on your beekeeping journey. There are many opportunities for valuable work that anyone can take part in. The world of beekeeping is fascinating and available to all ages and skill levels.
Hang up a bee habitat for solo bees such as leaf cutter or masonry bees.
Plant a pollinator-friendly garden.
Attend a local beekeeping class at your county extension office.
Go ALL IN by starting your own Backyard apiary!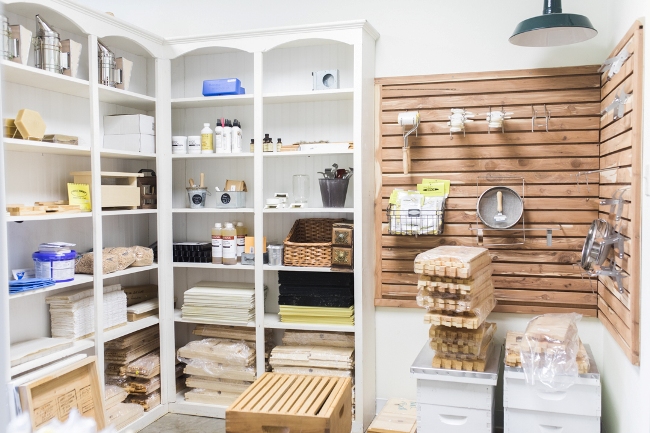 Photo by Katie Opriş
Brothers Honey Co. is happy to answer any questions and point you in the right direction.  In the spring they sell bees and take preorders starting in late November. During the winter of their first year, they hosted 30 individuals at a free Intro to Beekeeping Class focusing on sustainable agriculture and how to get started with beekeeping.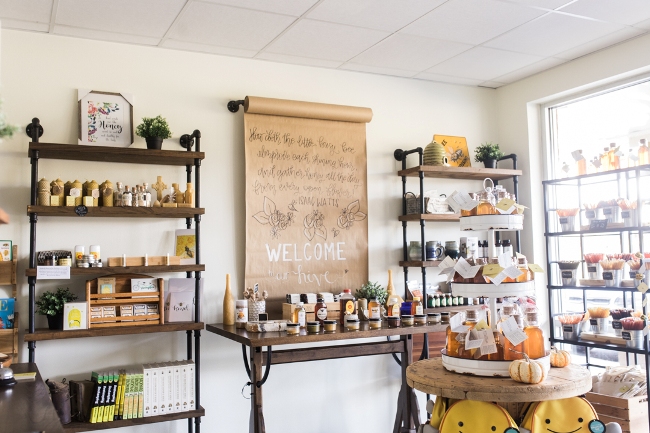 Photo by Katie Opriş
"The response from the community has been truly wonderful so far. It's our hope that our shop will become known as a great place to not only get honey but as a place to find Arkansas made products that truly highlight what our state has to offer! Starting a small business has had its share of challenges, but it has by far been the most rewarding thing we have ever done! We are so blessed and thankful to everyone who has supported us so far! We wouldn't be here without you. "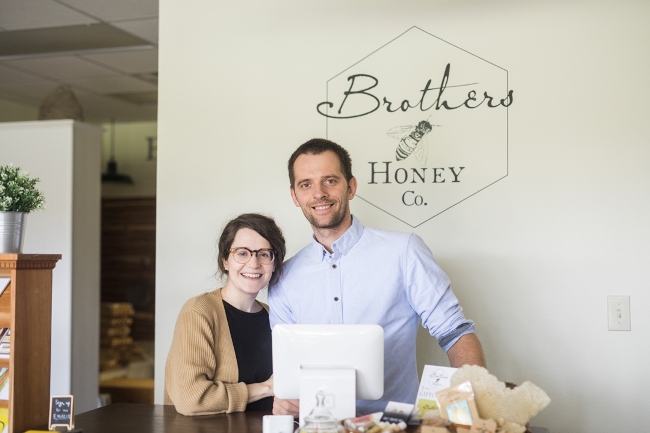 Photo by Hillary Belknap
Stop by Brothers Honey Co. at 100 Bob Courtway Dr. Suite 11, Conway, Arkansas. Follow them on Facebook and Instagram @brothershoneyco to get updates on events, including when the observation hive will be in the store! They are open Tuesday and Friday 10 a.m. – 5 p.m., and Saturdays 10 a.m. – 4 p.m. Contact them at (501) 358-4467 or https://www.brothershoney.co/ for more information!
Header photo by Katie Opris.