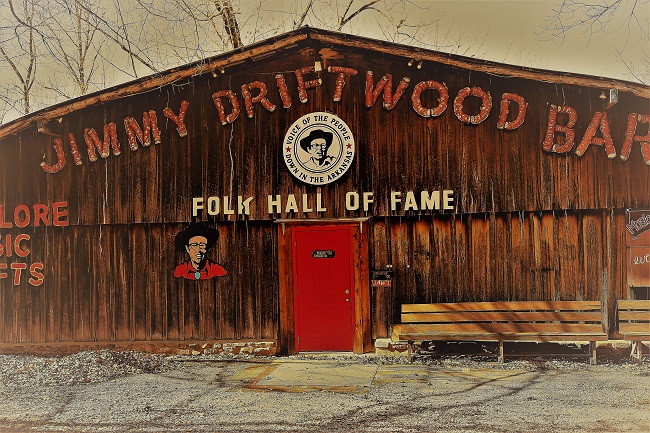 The first time I met Jimmy Driftwood I was in a rushed haze of stress. It was during the lunch-time buffet rush at the Mountain View Pizza Hut. I was a junior in high school and working as a waitress to save money for college. On the day I met Jimmy and his wife, Cleda, I was busy taking drink orders, answering the phone, and haranguing the cooks about how long the pizzas were taking. I was completely distracted, and yet I remember seating the elderly couple, and thinking to myself, "Whoa."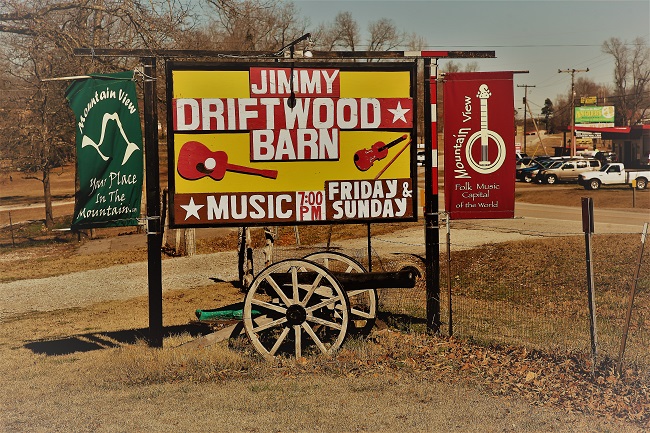 I'd heard about Jimmy many times while growing up. He was a folk-music legend in Stone County, but I'd never personally spoken to him. It was clear to me, and everyone else in that eating establishment, that he and his wife were sartorially ready for something much grander than a small-town pizza excursion.
There are often different style expectations in rural communities. You don't really bat an eyelash when you run into someone wearing overalls to church, or a trucker hat to a funeral, or gardening gloves to a baby shower. When it comes to fashion, our Ozark community leans toward the side of "I do what I want, and right after this wedding reception I'm going to go work on my tomato plants" when it comes to fashion.
But this couple, Jimmy and Cleda, made me pause. They were both clearly in their mid to late 80's, and while most elderly people have closets filled with a lot of polyester, this couple was dressed as if they had just finished hobnobbing with Lorretta Lynn at the Grand Ole Opry. Jimmy was wearing large black rimmed glasses, a well-pressed bright red shirt, and a southwestern style bolo. Cleda's jet black hair was affixed with feathers dangling over her shoulder, along with a pair of ornate spangled boots.
I asked for their drink orders. They smiled and conversed. I brought their pizza. We talked some more. I wish I had paid more attention or could remember the details of the conversation, but that's all lost in the chaotic 1990's file folder in my brain. But they made a big impression on me, mostly in that they were unlike most elderly people I'd known up to that point. They were eccentric, and engaging, and seemed decades younger than their actual ages.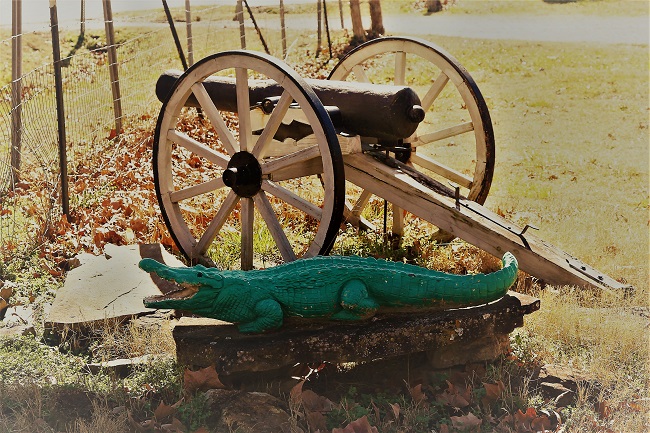 Jimmy Driftwood was born James Corbett Morris in Stone County, Arkansas. He earned his nickname as an infant. His grandfather pulled a prank on his grandmother by handing her a bundle of sticks wrapped in a baby's blanket. When she realized she'd been given a small stack of wood instead of her grandson she exclaimed, "It's just a piece of driftwood!"
Jimmy grew up learning folk songs and fiddle tunes from his family. His grandfather made instruments, one of which was a homemade guitar that he used throughout his life. The guitar was made from various odd parts, including his grandmother's headboard and an ox yoke. In an online YouTube video found here, Jimmy recounts that his grandmother was allegedly so upset about her demolished bedframe that she threw his grandfather out.
Jimmy was a committed lifelong musician and folk-tale historian, but he also had a great love of teaching. He began composing songs to help his students remember American history facts, and that is where his path to national stardom began. In 1936 he wrote "The Battle of New Orleans" in an effort to make history interesting for his high school class. Years later this song would be recorded by Johnny Horton and Billboard Hot 100 would rank it as the No. 1 song for 1959. The song went on to win the 1960 Grammy Award for Song of the Year. In Billboard magazine's rankings of the top songs in the first 50 years of the Hot 100 chart, "The Battle of New Orleans" was ranked as the number-one country music song to appear on their chart.
Jimmy would go on to make regular appearances on The Grand Ole Opry and Ozark Jubilee. He performed at Carnegie Hall and was invited to sing for Soviet Premier Nikita Khrushchev. He was named to the Advisory Committee of the Kennedy Center for Performing Arts in Washington, D.C and also worked with the National Geographic Society.
As years passed, Jimmy was highly involved in environmental issues around Arkansas, protesting the plan to create a dam on the Buffalo River. He also supported the preservation of Blanchard Springs Caverns. His voice can still be heard singing the theme song to the video that cave-goers watch before tours.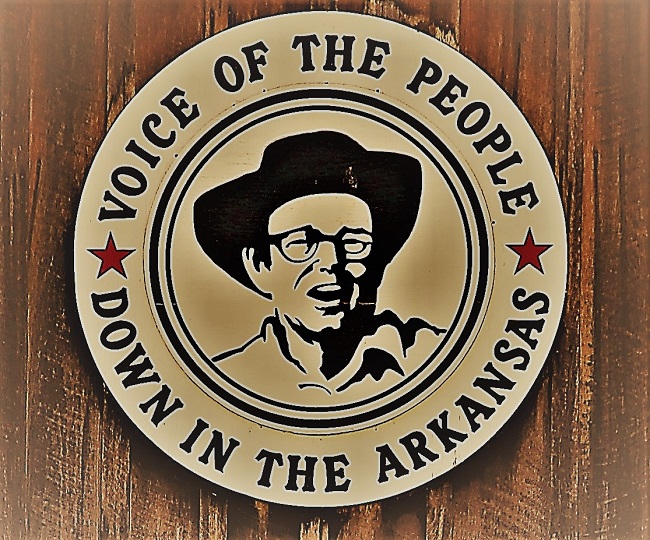 Jimmy continued to stay busy in Stone County, devoting himself to the creation of the Arkansas Folk Festival. This led to the formation of the Rackensack Folklore Society, which eventually led to the building of the Ozark Folk Center. He went on to establish the Jimmy Driftwood Barn, a place where local musicians play and visitors can listen to authentic Ozark folk music.
Jimmy died on July 12, 1998, at the age of 91 years old. Cleda followed him on April 25, 2004. But when I think back to my memory of them, my 17-year-old self was left with the indelible impression that Jimmy and Cleda, however elderly they may have seemed to me at the time, were creative and funny people who had led lives of amazing inspiration and adventure. And as I keep celebrating birthdays (on my most recent birthday my 5-year-old daughter asked me if my hands would get spots on them soon), I find tremendous encouragement and inspiration in people who teach us that youthful exuberance, eccentric style, and vibrant creativity are states of mind not dependent on youth or age.