Over the last few years, Little Free Libraries have been popping up all over the country.
The small kiosks filled with books that are free to take and enjoy have surfaced on countless corners around Fayetteville as well, and now a local woman is hoping the concept can be used to feed more than just minds.
Fayetteville resident Jessica McClard is the creator behind the first ever Little Free Pantry, a free-standing enclosure filled with non-perishable foods, toiletries, and other household items that are free to take.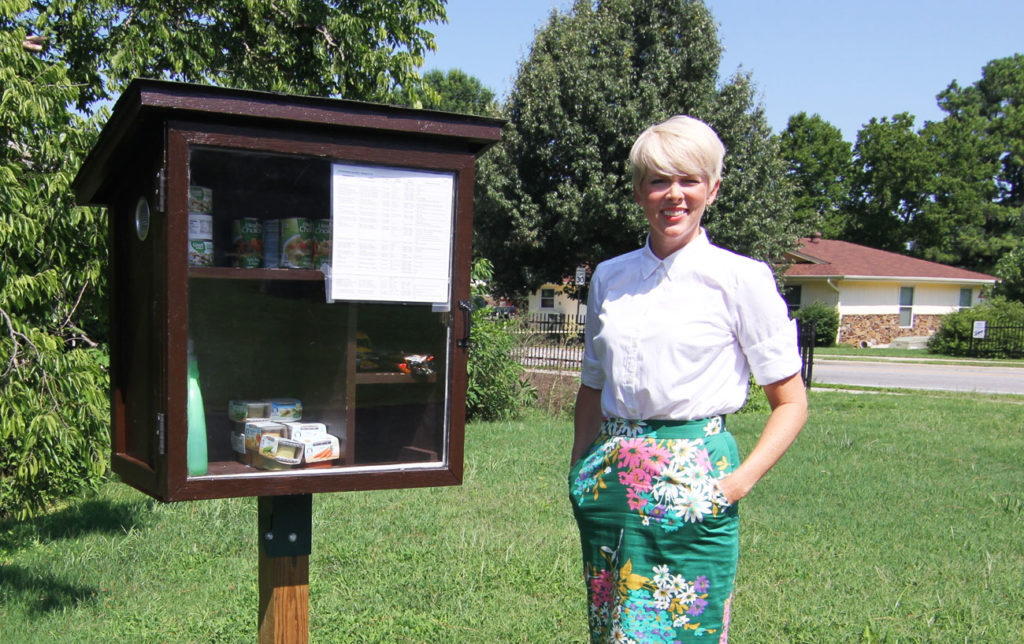 McClard said the idea came to her one day while on a run in her neighborhood.
"As an avid reader, I loved the idea behind the Little Free Libraries," she said. "There are several in my neighborhood, and one day I found myself wondering if they could be applied to other areas of need. I immediately thought of food insecurity."
Once the idea hit her, McClard worked relatively quickly. She and some friends set about building the first Little Free Pantry, which was installed in May at Good Shepherd Lutheran Church in east Fayetteville.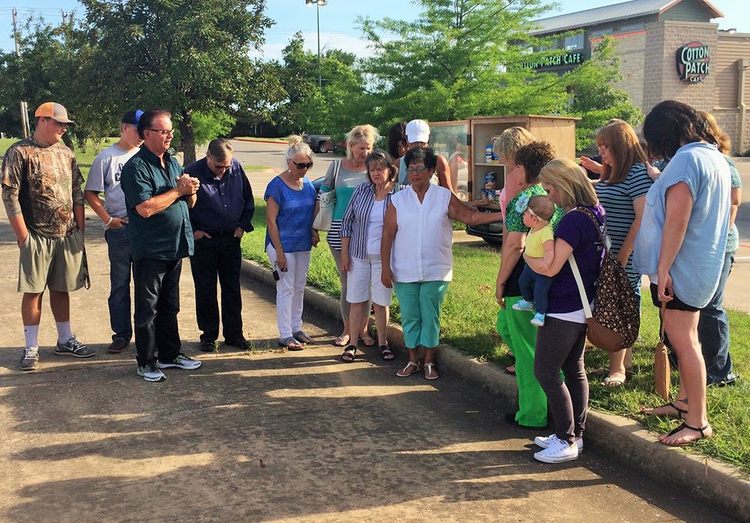 Word about her original pantry spread quickly, and after being in place for just a few months, it's already filled and emptied about six times per day, she estimates. Also since then, two more Little Free Pantries – one at Christ's Church in south Fayetteville and another outside a church in Ardmore, Oklahoma – have been built.
The Facebook page McClard created for her little idea went from zero to more than 8,000 followers in a matter of months, and she is answering emails almost daily giving advice to new folks on how to create their own Little Free Pantry.
"I get contacted pretty frequently," she said. "And I love that. We launched a website recently, and that has cut down on the legwork a bit, but this is a totally open-source project, and I hope it continues to grow."
How it works
McClard said location is a very important aspect to consider when developing a Little Free Pantry. Safety is also important, so low-traffic and low-crime areas are recommended when considering a site.
It's also important to go through the appropriate channels to acquire the permission and city permits required to place a pantry.
Once a location has been determined, McClard said it's time to decide who might be supportive of the idea by helping to keep it stocked.
The pantries are generally filled with canned proteins and vegetables, peanut butter and bread, crackers, snacks, along with household items like toilet paper, tampons, and diapers.
McClard said she's not sure who all the people are who help stock her pantries, though she has some ideas. Church members, friends, and folks from the neighborhood are helping out, along with local Girl Scout troupes, high school-aged kids, and of course, plenty of caring strangers.
Continue Reading at Fayetteville Flyer