Months after Maya Angelou's death in 2014, a group of Arkansans gathered to brainstorm how best to acknowledge her legacy in the state—a place she once called home. Seeing as there weren't any efforts in her honor underway, even in Angelou's childhood town of Stamps, the group took matters into its own hands. The nonprofit Celebrate! Maya Project was then founded to promote Angelou's works and humanitarian efforts to Arkansans.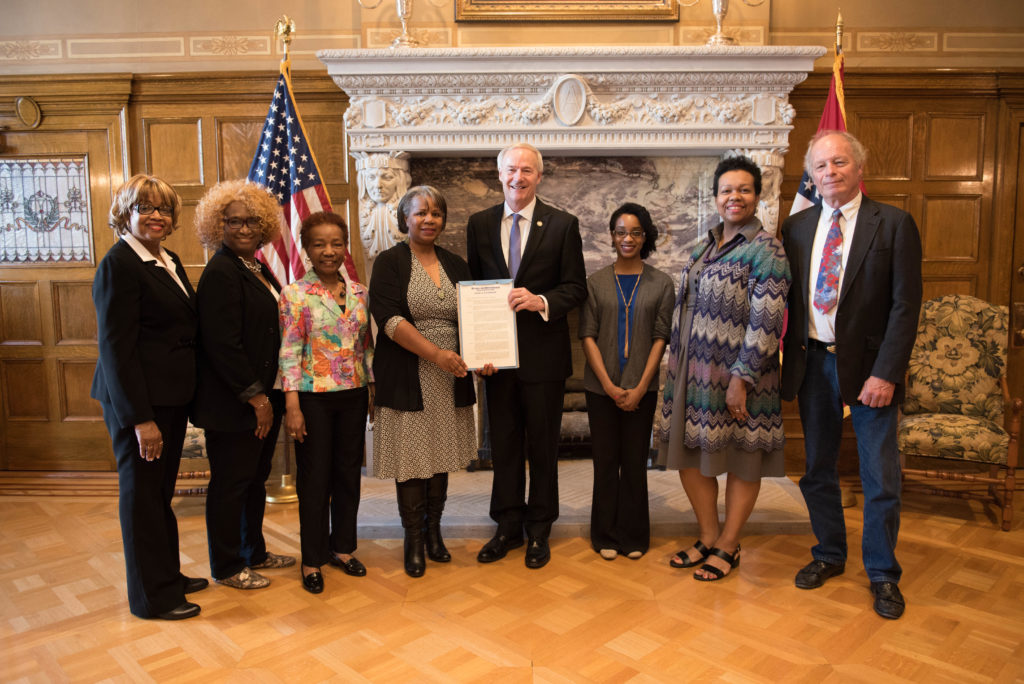 As part of spreading Angelou's legacy statewide, Gov. Asa Hutchinson has proclaimed April 4 — her birthday — as Maya Angelou Day in Arkansas this year. Members of the Celebrate! Maya Project met with Hutchinson for the proclamation and discussed with him Angelou's influence in the state and the importance of the arts.
"Maya Angelou is a part of Arkansas' great history," said Janis F. Kearney, president and founder of the Celebrate! Maya Project. "Her contributions have been globally acknowledged, and it would be foolhardy for Arkansas not to acknowledge the great contributions she's made in literature, in humanity, in education, in civil rights."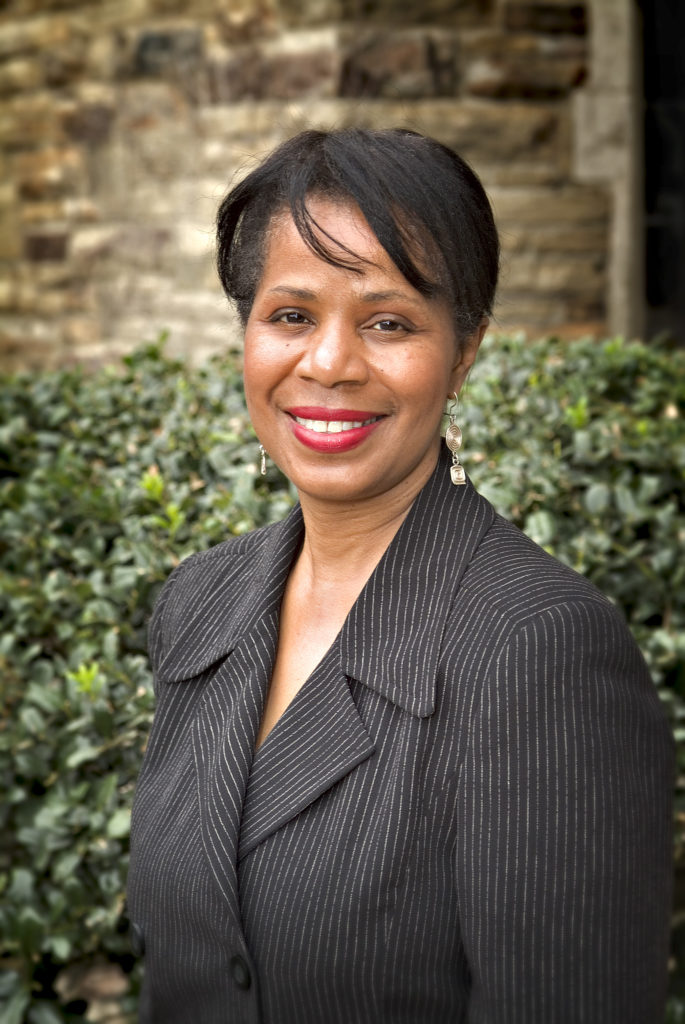 Throughout the year, the Celebrate! Maya Project holds fundraisers and remembrance events, and it also partners with Arkansas Delta schools to provide scholarships to college. This month, the organization is holding a fundraiser April 8 at Tower of Strength Ministries in Hot Springs, a Day of Remembrance at Dumas High School on April 13, and a screening of Maya Angelou: And Still I Rise on April 23 at the Clinton Presidential Center in Little Rock. To learn more, visit celebratemayaproject.org.
Here's what Kearney had to share on Maya Angelou Day:
Why is it important for the state to celebrate Maya Angelou Day?
She has been an amazing contributor to this country and the world. She was very much involved in the struggle with Martin Luther King Jr. and people like that. As far as literature, she was friends with some of the greats. My thought about her literature is that she did call from a lot of the other authors and writers and thinkers, but I think a lot of it also is credited to her time that she spent in Arkansas. Her voice is a Southern voice. It's something that we should be proud of because she tells our story from a woman's perspective, from an African-American perspective and as a Southern perspective. I think her voice is one of the gems is one that we should greatly, greatly appreciate here in Arkansas.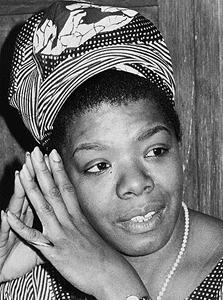 What is the history of Maya Angelou Day in Arkansas?
It was proclaimed in 2014, but because it's not a state holiday or anything, each year we have to come back and do another proclamation, making it official. The first time was with Gov. [Mike] Beebe, and this time with Gov. Hutchinson, which says to me, it doesn't matter. She loved everybody. She believed that America was a quilt of diversities, so it doesn't matter that one is a Republican and one is a Democrat.
What are lessons that Arkansans can take away from the teachings and literature of Maya Angelou?
One of the things that we overlook about Maya Angelou is her giving and her sense that giving back and sharing is so important. That's one of the things I want to share with children. The whole public service realm, that whatever we do, we've got to find a way to give back. That means we're all better, we're all bigger, when we can find a way to give back. That was a huge thing; her humanity was huge. I think that was as big for her as her writing and her literature.
Is that the reason the Celebrate! Maya Project strives to give back by partnering with Arkansas Delta schools?
Once we got started, we all kind of decided that this is something that needs to continue because our children really need to know who Maya Angelou is. She really needs to be a part of the conversation when you're talking about great Arkansans if you're talking about literature, whatever you're talking about. She has a lot to offer, and our children also, especially in the Delta, need to know there are people who look like them who had obstacles that probably can measure up to theirs, but was able to move beyond those obstacles. That lesson, her life lesson, that's one of the things we try to share with young people when we go out to the schools.
We need to catch young people when they're still kind of formulating who they are and what their possibilities are. We need to say, "Look, we want you to learn about this woman who had some of the same struggles as you have — some, even worse personal struggles — but she was able to pull herself up and to believe in herself and to work toward what it was that she really wanted."
Which work by Maya Angelou speaks to you most?
My favorite is "On the Pulse of Morning," which she performed during President Clinton's inauguration in 1993. That is my favorite. It's because I think she had moved to this 21st century America and talked about how we move, how we make life better now with so much diversity. But we have to look back and see the things that we have done well, or haven't done well, and we've got to start working to make all of that better. I just think that it was such a conglomeration of a lot of different things and people, and I loved it. I love the way she put it together.
What does Gov. Hutchinson's role in Maya Angelou Day 2017 mean to you?
I'm very excited that he signed the proclamation and that he met with us and learned more about what we're doing. The fact that he said that art is important, that means a whole lot to me because art is important to our children. Yes, they need math, and they need biology, and they need all of that, but art touches a part of their brain that none of that other curriculum does. That's important to me.