It's no secret that Arkansas contains beautiful nature, charming cities and rich history. But what some may not know is that the state is also home to storytellers who convey this richness and other stories through the art of poetry. As April is National Poetry Month, we are taking time to celebrate a few poets who have called the state home.
The Academy of American Poets designated April as National Poetry Month in 1996 as a way to celebrate achievements of poets, encourage the reading and publication of poetry, and to bring poetry into schools. Each year, readers, creators, publishers, writers and others celebrate the month in various ways.
Whether you plan to visit a local library or the Arkansas Literary Festival this month, here are a few poets to check out.
C.D. Wright (1949-2016)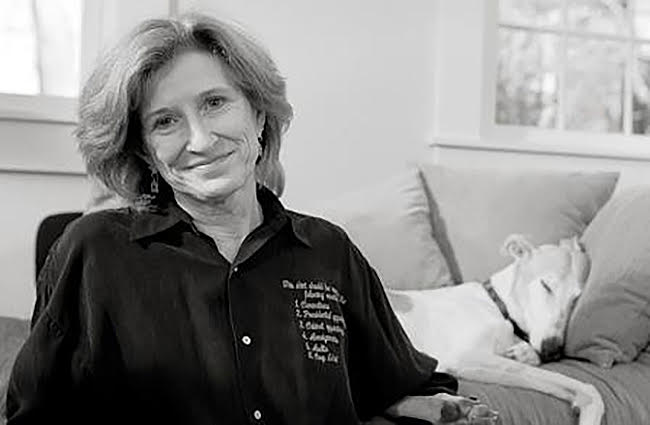 (Photo courtesy of the Poetry Foundation)
The birthplace of accomplished poet Carolyn Doris Wright is nestled among the Arkansas Ozarks. The Mountain Home native received fellowships from the John Simon Guggenheim Foundation and MacArthur Foundation, among others. From her first published work in the '70s, it's clear that Wright's poetry relates to the South and specifically to her home state. In her 2010 work "One With Others," for instance, she details events surrounding a civil rights march across Arkansas in the late 1960s and the lone white woman who joined it. This book landed Wright a National Book Award nomination and a National Book Critics Circle Award.
Recommended reading: Steal Away, One With Others
Maya Angelou (1928-2014)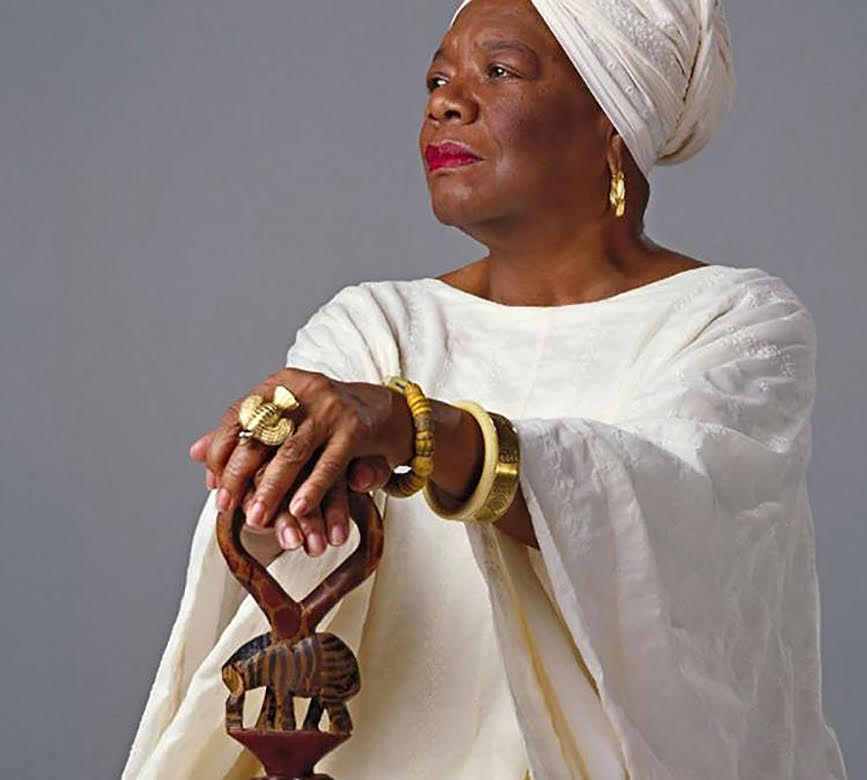 (Photo courtesy of MayaAngelou.com.)
She might've been born in St. Louis, lived a time in San Francisco, and performed throughout Europe and Africa, but poet-writer-extraordinaire Maya Angelou has Arkansas roots that play a key role in the works she's crafted. Born in 1928, Angelou spent a stretch of her childhood in Stamps, Arkansas, where her grandmother lived. After experiencing an assault that ultimately led to her becoming mute, Angelou found her voice through the written word. In her celebrated novel "I Know Why the Caged Bird Sings," Angelou details of her upbringing in the small town of Stamps. She wrote of its culture and landscape–and often of a pond there that is now dedicated in her honor. "These formative years in Stamps laid the foundation for her eventual acclaim as an author, poet, actor, educator, and activist, whose talents sprang from the great soul and fierce courage forged during the early years of her life," reads Gov. Asa Hutchinson's proclamation declaring April 4, 2018, Maya Angelou Day in the state of Arkansas.
Recommended reading: And Still I Rise: A Book of Poems
Chris James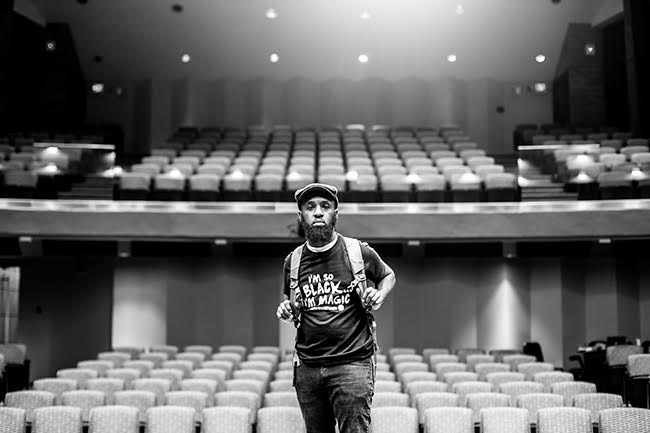 (Photo courtesy of TheChrisJamesJourney.com.)
If you've ever spent a Friday night at poetry-venue-slash-art-gallery The House of Art in North Little Rock's Argenta Arts District, you've likely heard a piece from Chris James. James, founder of the House of Art, is a spoken-word artist whose works have been shared across the state and beyond. In his poems, he speaks honestly about relationships, injustice, race and more, often using firsthand experience to dissect the realities around us. In this 2015 TEDx Talk, he spoke of experiencing poverty, becoming a teenage father and his journey with the arts, providing a taste of the themes found in his performances. He's also a playwright, having penned productions such as "The Odds Against Us" and "Dear Black People." For information on where to catch James live, visit www.thechrisjamesjourney.com.
Recommended viewing: Overcoming the Odds
Geffrey Davis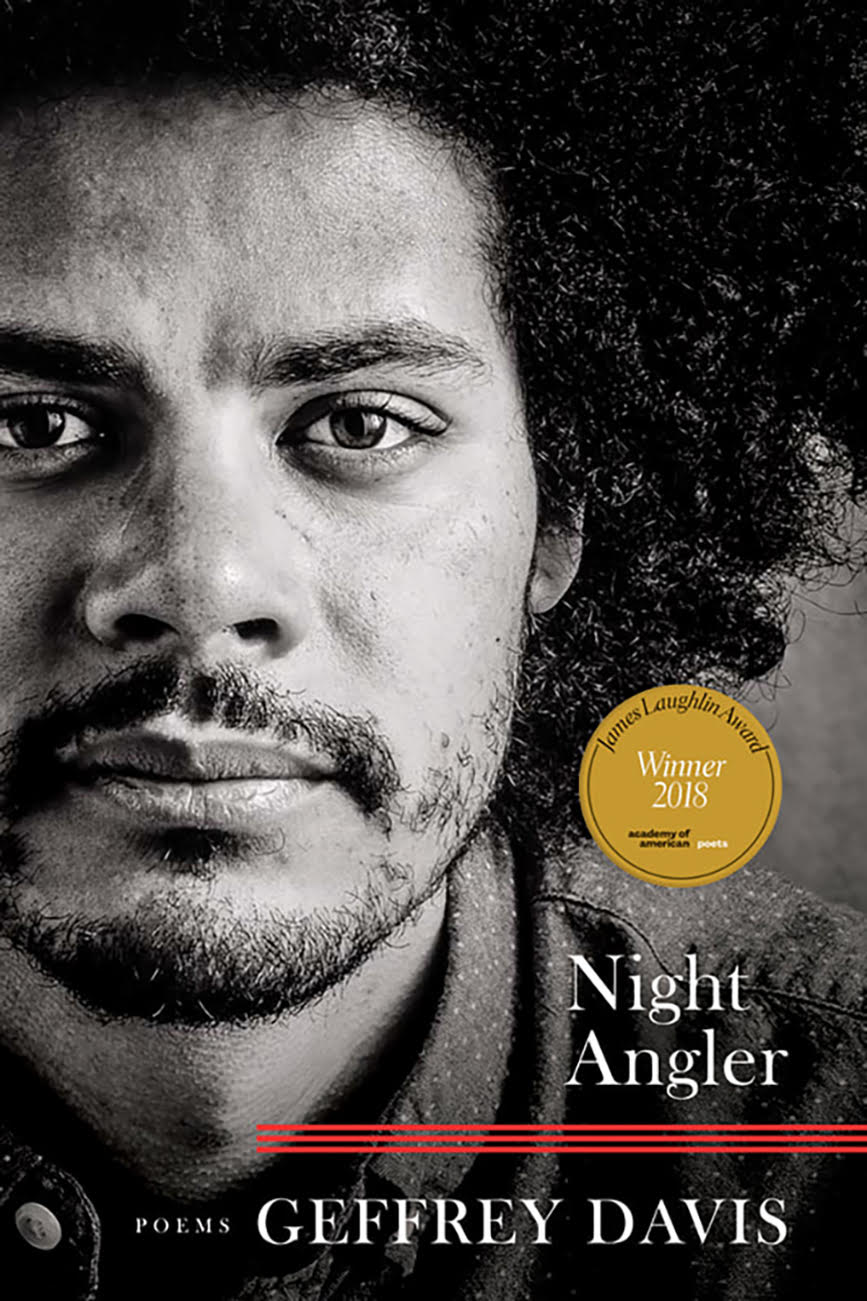 (Photo courtesy of GeffreyDavis.com.)
As a faculty member at the University of Arkansas, poet Geffrey Davis currently calls Fayetteville home. The award-winning poet was raised in Washington state and has written work that has appeared in New York Times Magazine and The New Yorker. In his published pieces, he explores his childhood relationship with his father, love, nature and more. His latest work, Night Angler, specifically explores fatherhood and growing from trauma. Mark your calendar because you can hear from Davis firsthand this month: He makes a stop in Little Rock on April 27 as part of the Arkansas Literary Festival.
Recommended reading: Night Angler
Crystal C. Mercer
(Photo courtesy of UALR.edu.)
Little Rock poet and activist Crystal C. Mercer is no stranger to sharing stories through spoken and written word. In her pieces and performances, she delivers messages on social justice through passionate lyricism. In fact, Mercer is the daughter of late civil rights lawyer Christopher C. Mercer Jr., who advised Daisy Bates during the Little Rock Central High School desegregation in 1957. Lessons learned from her father and memories of him–as well as pain, love and romance–play a key role in the stories she tells. Mercer will also appear at the Arkansas Literary Festival on April 27.
Recommended reading: A Love Story Waiting to Happen