What is now a well-respected vegan-friendly establishment with a variety of dishes started out with a holiday-season favorite: cookies.
Little Rock's The Veg kicked off in 2010 after owner and operator Shiem Swift became impressed with his friend Jamell Denham's vegan cookie recipe. After distributing the cookies to local stores and news outlets to gain exposure, the two figured they could turn their vegan cookie venture into something more.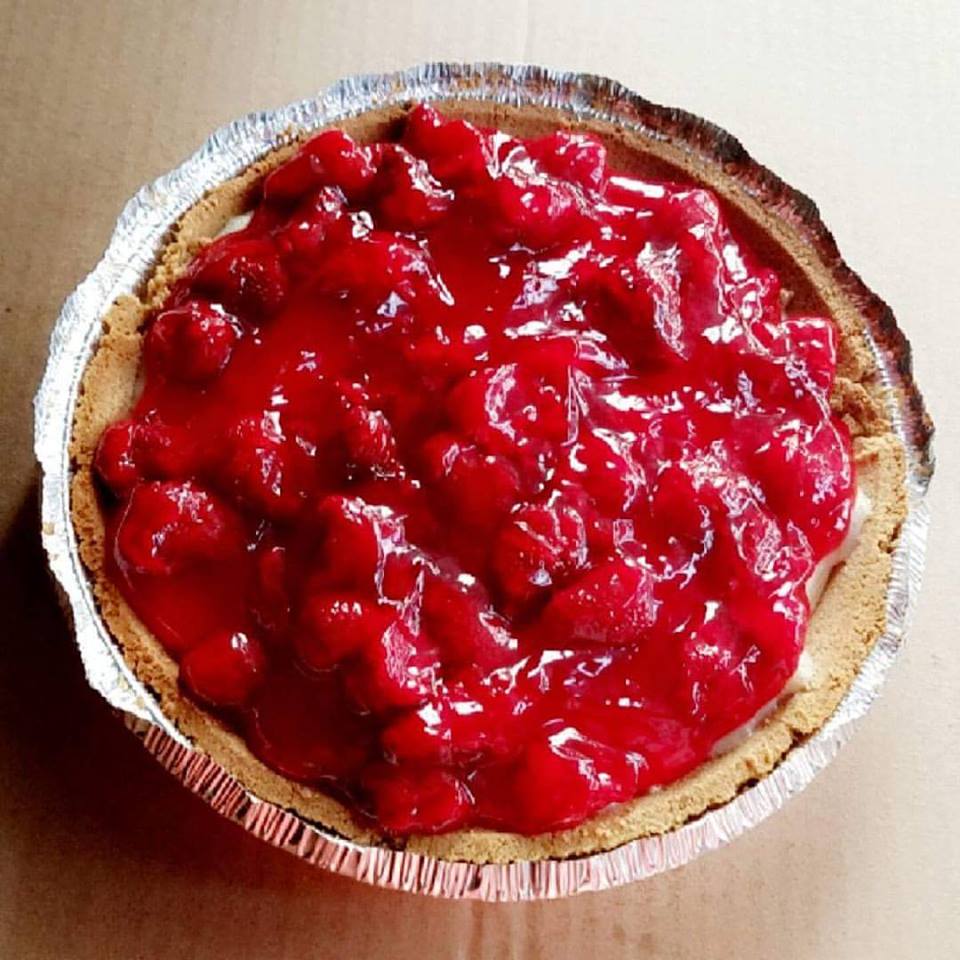 Today, The Veg offers cooking classes, meal planning and catering, and boasts a menu that includes fried donuts, crepes, Philly cheesesteaks, cauliflower wings, quesadillas and more.
In 2014, The Veg set up shop in the Little Rock River Market and gained coverage on local news stations and in local print outlets.
"We were two young black males with a vegan restaurant in the South, and I knew that was also newsworthy," Swift said.
At first, Swift was more focused on the branding of the restaurant, but after a paper wrote a "horrible review" because a chef had overslept and there was no one to prepare the meals at the River Market one day, Swift quit his job and learned how to cook.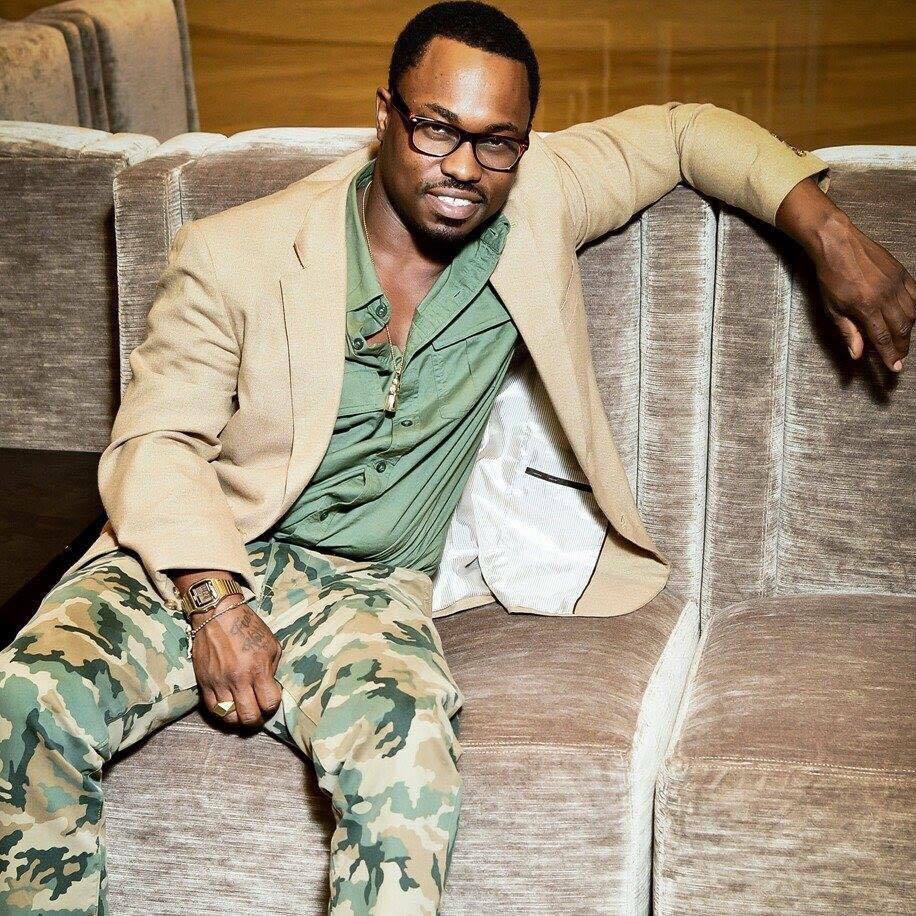 After successful crowdfunding to move into a bigger space than a River Market booth, The Veg began operating from another space that, due to reasons out of Swift's control, closed this summer. The Veg does not currently have a brick-and-mortar set up — and it's Facebook page says the business is under construction for now — but Swift said he's looking to purchase the Southern Gourmasian's food truck.
"We use the kitchen at a church in west Little Rock, and we have a building that we acquired a while back on Markham [Street]," Swift said.
Swift, who wasn't vegan when Denham and he first began selling cookies, said he realized early on that the vegan market was underserved in Little Rock. At the time, Swift was a waiter and saw how restaurants treated vegan customers such as Denham.
"They would give him a patty from the back, and no one really knew if there was egg in it or how vegan things were," Swift said.
The varied menu offered by The Veg contains dishes that the two friends would think up together when hungry.
"It was really just what we liked," Swift said. "If we didn't like it, we scrapped it. It was just two guys saying, 'What do we love to eat?'"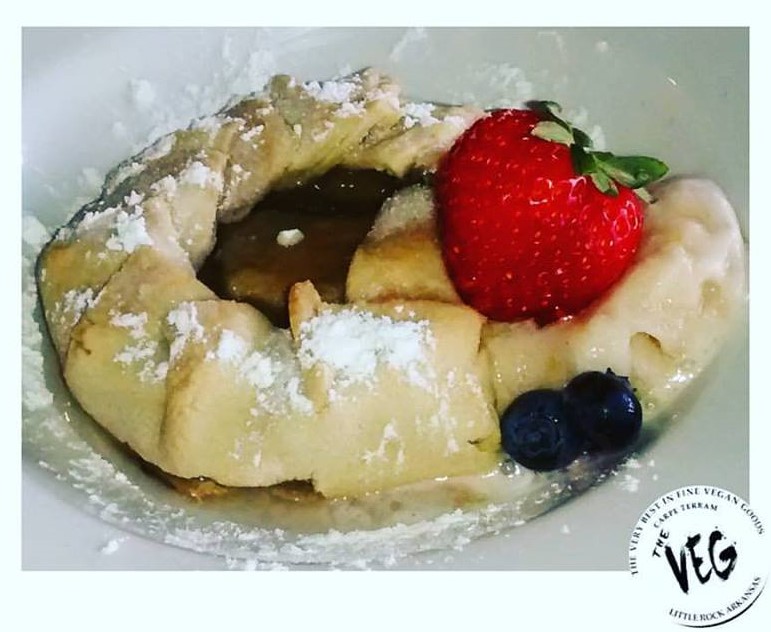 Swift became fully vegan in 2015 by happenstance, he said. "I looked at my fridge one day and all of my products were vegan," he said. "I was used to the cooking. You can come up with creative things other than a salad or rice and beans."
Many of The Veg customers are not vegan — in fact, The Veg has catered a few weddings of nonvegans — and Swift's mission isn't to force anyone to become vegan.
"The more you become aggressive in that manner, people push away," he said. "Let's win them over with food and not pressure. Pressure bursts pipes and makes them run away."
Veganism has also created a change in how Swift feels day to day, he said.
"I don't feel as bogged down after I eat," he explained. "I'm able to move and navigate and get around, and I'm not as tired or lethargic."
Denham has since left The Veg, but there are others on the team who help prepare the dishes. Running The Veg has taught Swift willpower and the importance of finishing a concept, he said.
"You meet so many different people that have so much in common, and they meet each other over food, and I see a lot of barriers drop," he said. "I've seen nuns and Wiccans in the same line. It's turned into a movement."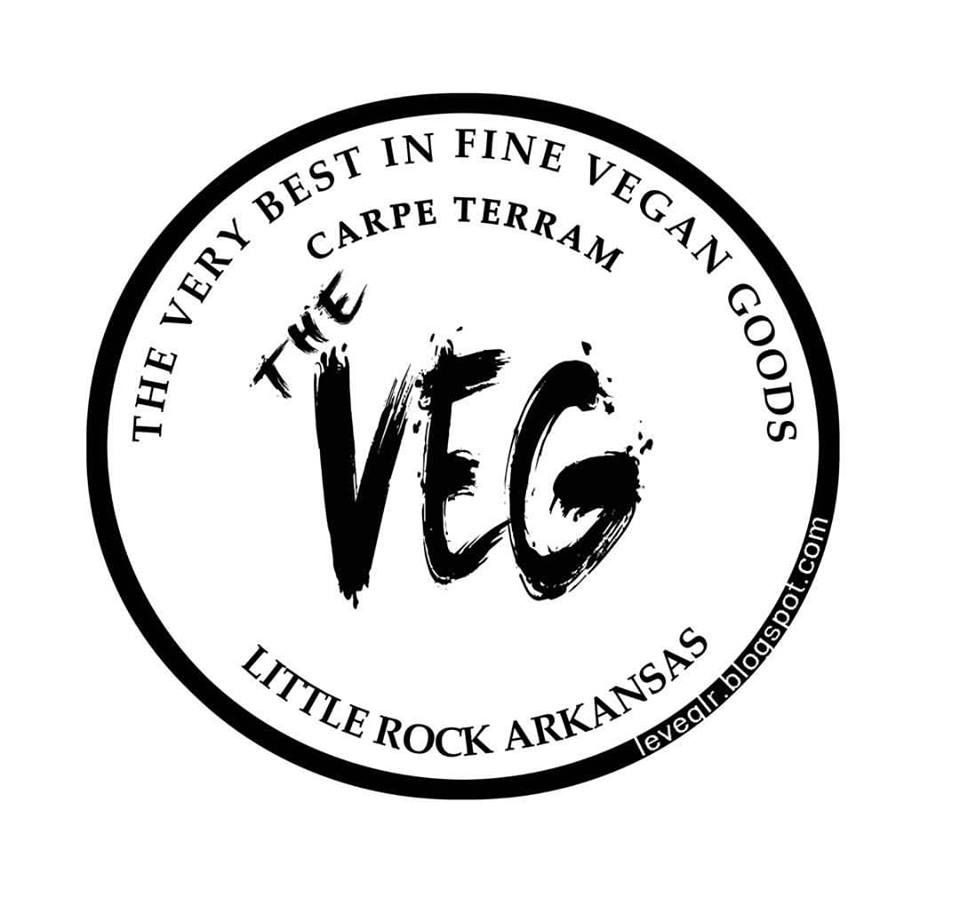 The holidays are a busy time for The Veg, as the business is often working on more catering orders. This season, The Veg will continue home cooking classes and holiday specials. To learn more or place an order, visit www.facebook.com/theveglr or call (501) 838-3634.
Double Dark Chocolate Merlot Cookies
Why not add a vegan twist to your holiday menu this season? Swift says The Veg's double dark chocolate merlot cookies are a big seller this time of year, but the cookies are also great to make at home with family and friends. "You can have a bottle of wine and make some cookies at the same time," he said. "Of course, you get the chocolate and the sweet, but after, you get a nice aftertaste of the mist of the merlot."
Makes 2 1/2 dozen cookies
Ingredients:
1-1/2 cups White Unbleached All-Purpose Flour
3/4 cups Special Dark Cocoa Powder
1 teaspoon Kosher Salt
1 teaspoon Baking Soda
1 stick Earth Balance Butter, softened
3/4 cup Granulated Sugar
3/4 cup Dark Brown Sugar, packed
Mix 1/4 cup applesauce and 2 teaspoons cornstarch (egg)
3/4 teaspoon Real Vanilla Extract
1/2 cup Merlot
10 ounces (one bag) non-dairy chocolate chips
Directions:
Heat oven to 375 degrees.
In a medium bowl, combine the flour, cocoa, salt and baking soda. Stir and set aside.
In a large bowl, cream together the sugars and butter until light and fluffy. Add the vegan egg mixture, vanilla and merlot. Once combined, gradually add in the dry ingredients and mix well after each addition. Fold in chocolate chips and spoon out a rounded tablespoon onto a prepared baking pan, leaving two inches or so in between.
Bake for 8-10 minutes. Let cool slightly before trans