The summer after my junior year at the University of Arkansas, I traveled to Guadalajara, Mexico. I chose to stay with a Mexican family during my stay. Despite my initial trepidation, the time I spent with my Mexican host family is still my favorite part of that experience.
Spring International Language Center in Fayetteville provides international students with the opportunity to take intensive English courses in Northwest Arkansas, live with a host family, and prepare for admission to U.S. colleges and universities, including the University of Arkansas. Spring opened its doors to students in 1992, welcoming eight students that fall. This August the center will celebrate its 25th anniversary having served hundreds of students from nations around the world.

Spring offers seven levels of English classes and holds five terms each year. Though a student can take all seven levels, the average student completes three levels. The English classes are taught by highly qualified, master's level teachers. Coursework isn't the only thing Spring provides its students. The staff at Spring is committed to "provide English training and cross-cultural education, and we believe in encouraging the language acquisition and personal progress of students in an atmosphere of support, openness and understanding."
In light of the center's commitment to cross-cultural engagement, they offer many opportunities for students to experience American culture. "We love connecting our students with members of the community who they can share a meal with or possibly host families with whom they can live," Adriana Treadway, of Spring International, says.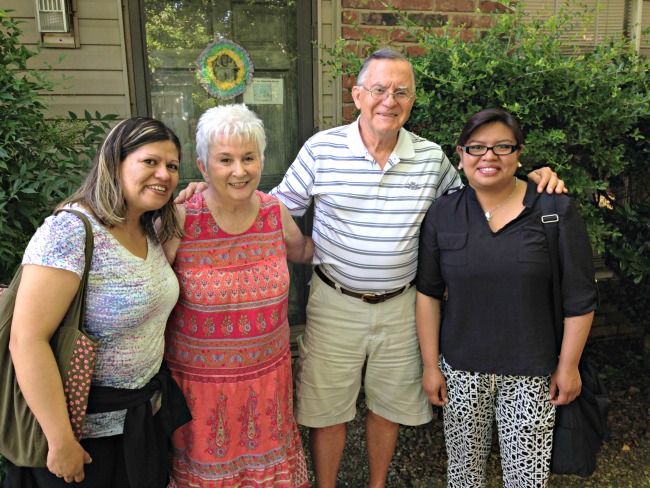 There are several ways for locals to get involved with Spring's vibrant program. One of the most popular programs with students and families is the "Thanksgiving in an American Home" program. Hosts volunteer to have students join their families for this quintessentially American holiday. There are opportunities to host students for dinner throughout the year as well. If you're looking for a longer host experience, Spring is always looking for host families who can accommodate their international students from three to nine weeks or more.
The Rays and the Steiners are two Fayetteville families who decided to open their homes to Spring International students. Both families had a spare room or more in their house and wanted to give their children the opportunity to meet people from other cultures. The process of becoming a host is fairly simple. Interested families should have an extra bedroom with a bed, study desk, lamp and closet/dresser and an individual bathroom. Host families are expected to provide breakfast and dinner seven days a week and lunch on the weekends. Adriana says, "Our host families are all unique and that diversity often matches well with our students, who are also all different. It doesn't matter if your family is large or only you, as long as you are available to spend time with your student and help them settle into life in NWA."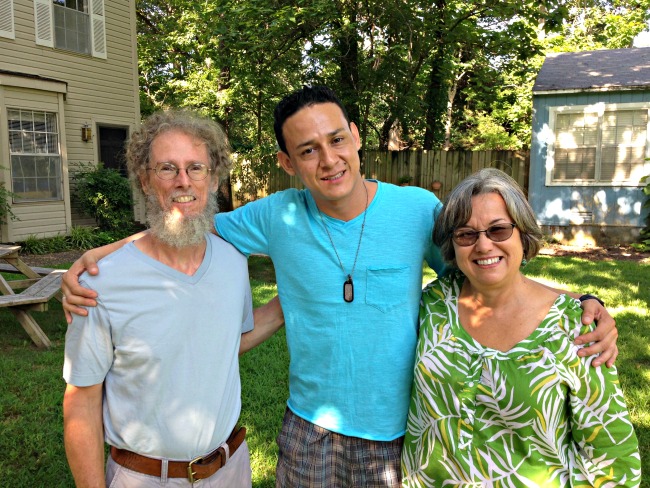 Before becoming a host family, Jane Ray cited a statistic she'd read that only 5-10% of international students ever visit an American home. In a study conducted by Elisabeth Gareis, an associate professor of communication studies at Baruch College/City University of New York, nearly 40% of international students admitted they have no American friends. Host families have the chance to change that statistic and the lives of international students.
The Rays hosted a married couple who said they thought Americans were like the people they saw on television or the movies. Jane says, "They actually thought we were like the family in the Sopranos." After their stay with the Rays, the couple changed their minds about what an American family is like.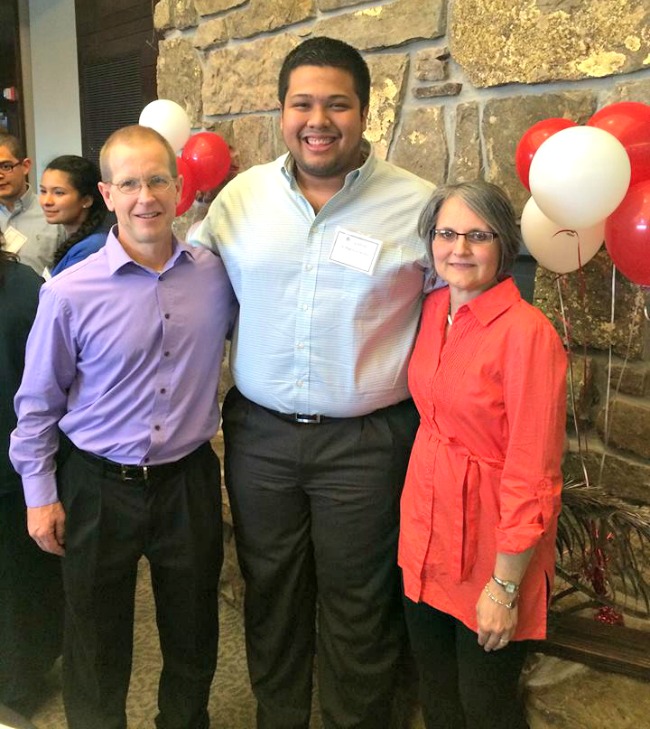 The Steiners had similar experiences with their students, including many humorous moments brought about through misunderstandings of the culture or language. One student, Mario, asked what something he was about to eat was like. Jennifer Steiner replied that it was yummy. The next day, Mario asked if they had any "yummy" left. Mario also thought his teacher told him to write a 68 page research paper. In reality, the teacher had assigned a 6 to 8 page paper. The staff at Spring International and host families help international students navigate the cultural differences students encounter.
Some of Jane's favorite moments with the students she hosts is dinner preparation. She involves them in preparing the meal as much as possible. It provides a way for her to chat with the students as they prepare dinner. "I always teach them how to make an apple pie before they leave," she adds.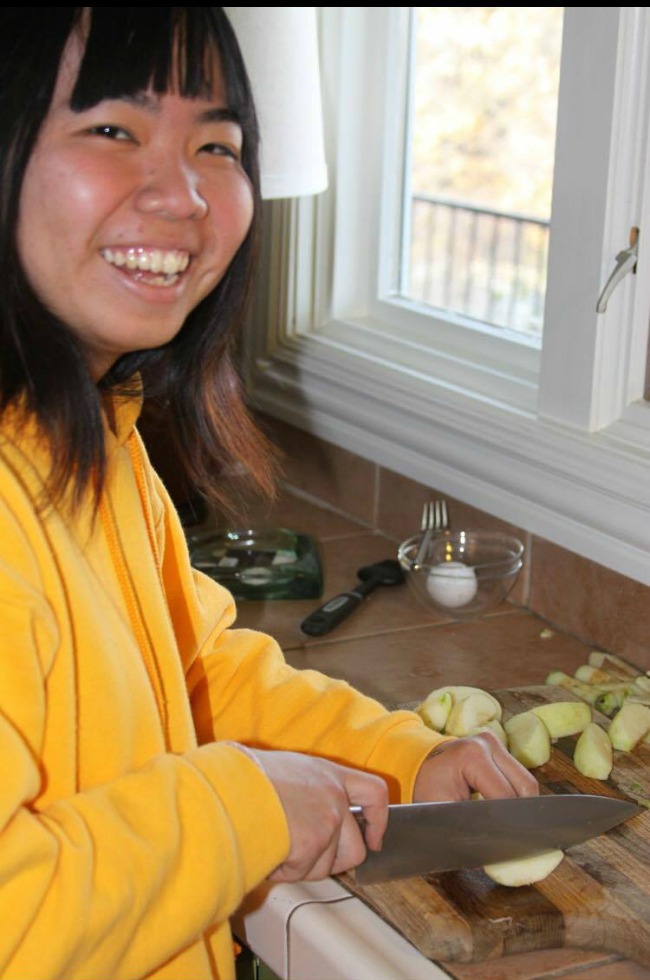 The Rays have hosted students from Brazil, Japan, China and the Dominican Republic. The Steiners have hosted over 40 students, many from Japan and also South Korea, Vietnam, Panama, Columbia, El Salvador, Peru, Venezuela, Iraq, China and Mexico. When students finish their classes at Spring International, whether they continue at the University of Arkansas, head to another university, or return home, they take these memories of Arkansas families with them.
The Steiner family values the lifelong friendships they've made with many of their students. "We truly hope to visit many of our students some day as we 'travel the world' to visit them in their homes. It would be so fun!" Jennifer adds.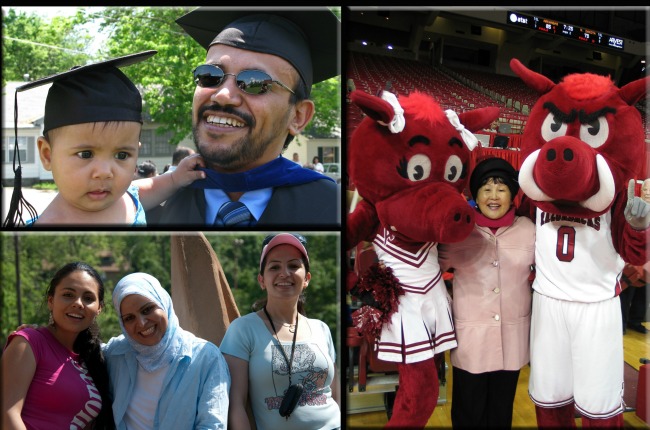 Spring International Language Center also offers English as a Second Language classes in Northwest Arkansas for local language learners who would like to improve their English skills and teacher training to current and future ESL instructors. If you're interested in becoming a host family for Spring International Language Center, or you would like to learn more about all the center offers, visit the Spring International Language Center website or Facebook page.
Photos are courtesy of Spring International Language Center, Jane Ray and Jennifer Steiner and used with permission.