January in Arkansas history brings us a famous – and famously controversial – Civil War story, a historic moment for women in the state and beyond and a marketing change for the state, among other things.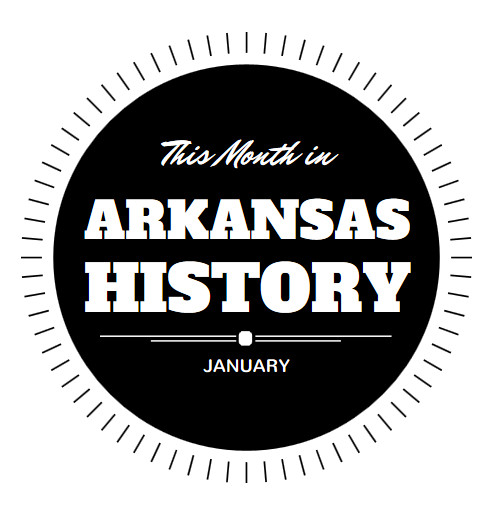 We hope you enjoy looking back at this month in Arkansas history!
First Female Senator Elected from Arkansas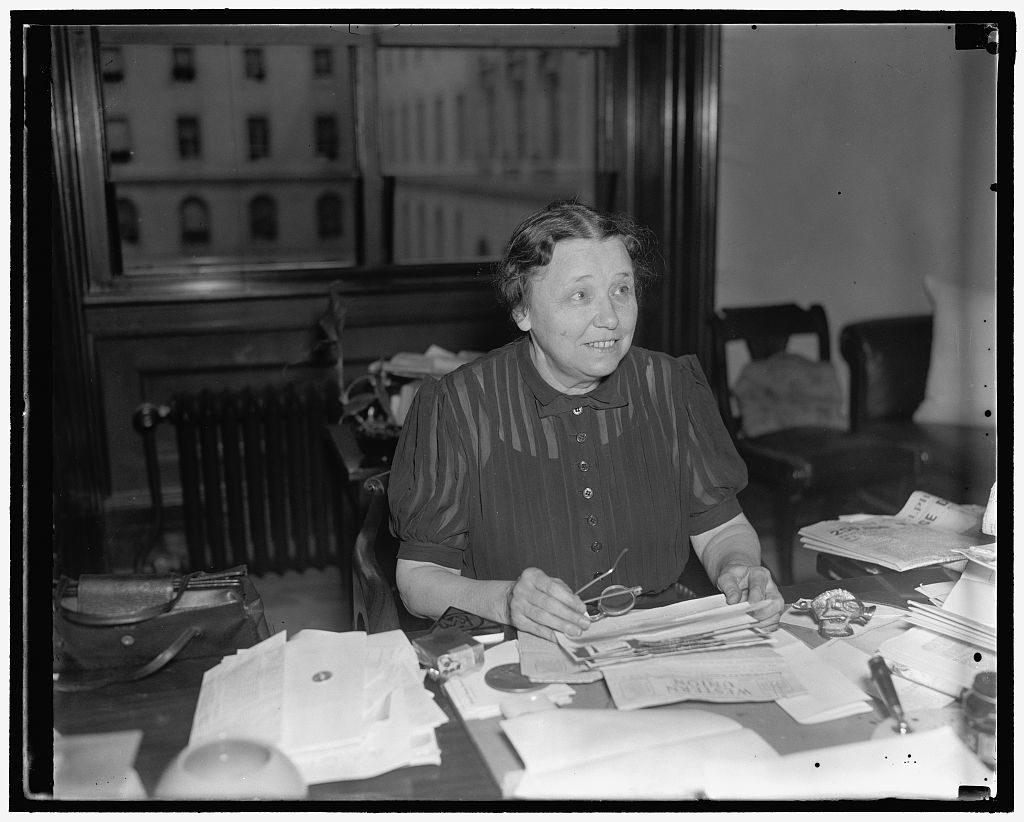 When Hattie Caraway's husband died, leaving an open senate seat, Governor Harvey Parnell appointed her to serve out his term, and she was sworn in on Dec. 8, 1931.
But she became the first female elected to the United States Senate in January 1932, when a special election was held. She served the state until Jan. 2, 1945, having been defeated by J. William Fulbright.
Caraway was the first woman to preside over the Senate, May 9, 1932, when Vice President Charles Curtis was resting. Known as "silent Hattie" because of her reluctance to speak on the Senate floor, she voiced her opinions in committee hearings.
She was the first woman to chair a senate committee, the Senate Committee on Enrolled Bills, which she led from 1933 to 1944. She was also on the agriculture committee because of the importance of farming in the state.
The Story of David O. Dodd

This stained glass window depicting David O. Dodd can be found at the MacArthur Museum of Arkansas Military History in Little Rock.
Courtesy of Arkansas Department of Parks and Tourism.
On Jan. 8, 1864, at age 17, David Owen Dodd was hanged as a spy by the Union Army when he was caught with a message in Morse code containing information on the strength of Union troops in Little Rock.
Dodd was born in Texas, but the family moved to Little Rock to be closer to a school his sister was attending. Dodd attended St. John's College in Little Rock for a year before falling ill from malaria. He learned Morse code at the telegraph office.
The family had moved to Camden during the war, but Dodd's father sent him to Little Rock on business Dec. 24, 1863, and he left the city Dec. 29. He gave his pass to the Union soldiers, not expecting to return to their territory, but he was later stopped in west Little Rock and found to be without a pass.
A page full of dots and dashes was discovered in his notebook, which a Union officer translated as containing troop information. He was convicted of spying and sentenced to death.
It is said he was offered his freedom if he would name his informant, but he refused, which may be part of the reason his story has become so legendary in the state. He's sometimes referred to as the "boy martyr of the Confederacy" or the "boy hero of Arkansas" and there are an elementary school and a road in Little Rock named after him. The Sons of Confederate Veterans honor him each year around the anniversary of his death.
The Wonder State
The Arkansas legislature approved changing the nickname of the state of Arkansas from the Bear State to the Wonder State in January 1923. Senate Concurrent Resolution 2, approved Jan. 26 of that year, said that "this title is so befitting, while the old one, 'The Bear State,' is a misnomer, and leads to a false impression."
The Arkansas Advancement Association had campaigned for the change, which was meant to highlight the state's natural resources, mineral wealth, vast forests and "its agricultural and horticultural prowess recognized not only in the United States but in foreign countries as well."
The state's nickname was officially changed to "Land of Opportunity" in 1953 and "the Natural State" in 1995.
The Flood of 1937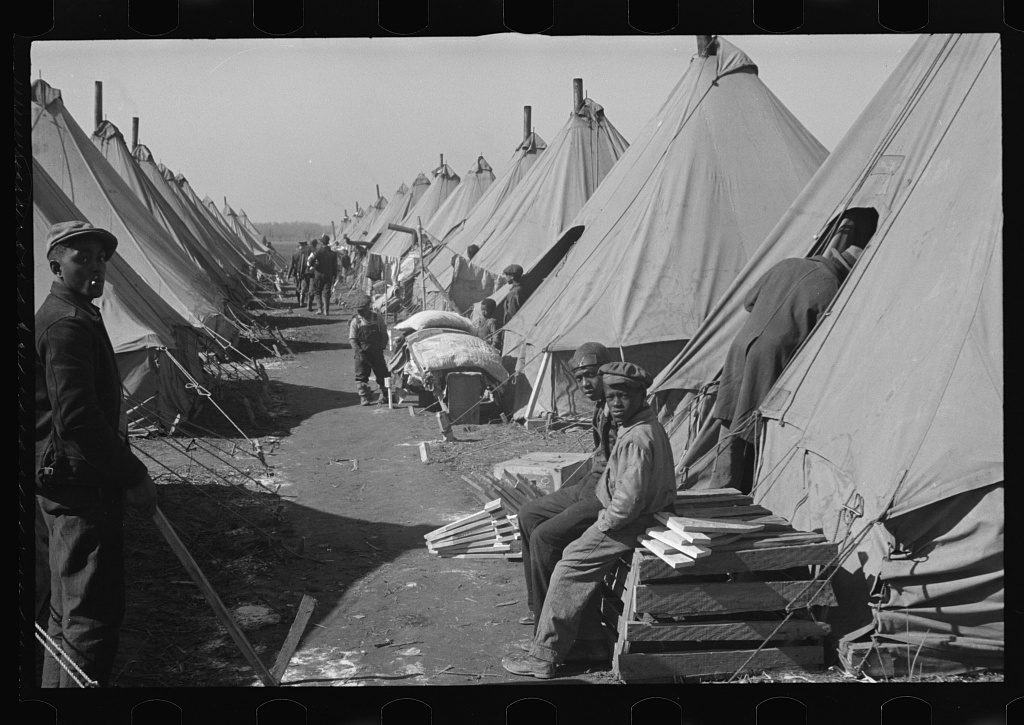 A row of tents at the camp for flood refugees in Forrest City. Via the Library of Congress.
One of the worst natural disasters to befall Arkansas and the southern states was the Mississippi River flood of 1937, which began as the result of massive rainfall in January of that year. Arkansas recorded 12.61 inches of rain that month, more than 8 inches more than normal.
Though precautions against flooding had been upgraded since the flood of 1927 and the levees along the river did not break, 11 Arkansas waterways overflowed. In all, 12 states experienced flooding from West Virginia to Louisiana, affecting 1.5 million people and covering more than 8 million acres, or almost 13,000 square miles, with floodwaters.
More than a million acres of agricultural land and more than 750,000 acres of other land were inundated in Arkansas, affecting more than 40,000 families. The American Red Cross took control of aid efforts Jan. 20 of that year, setting up 75 tent cities and concentration centers using existing structures, and 29 field hospitals to help sick people and immunize residents against typhoid, diphtheria and other diseases.
While Arkansas was not hit as hard by the flood as many other states, it did suffer the largest losses in terms of death and injuries, with 37 people dying and 322 injured as a result of the flood, according to a Red Cross report.
Births and Deaths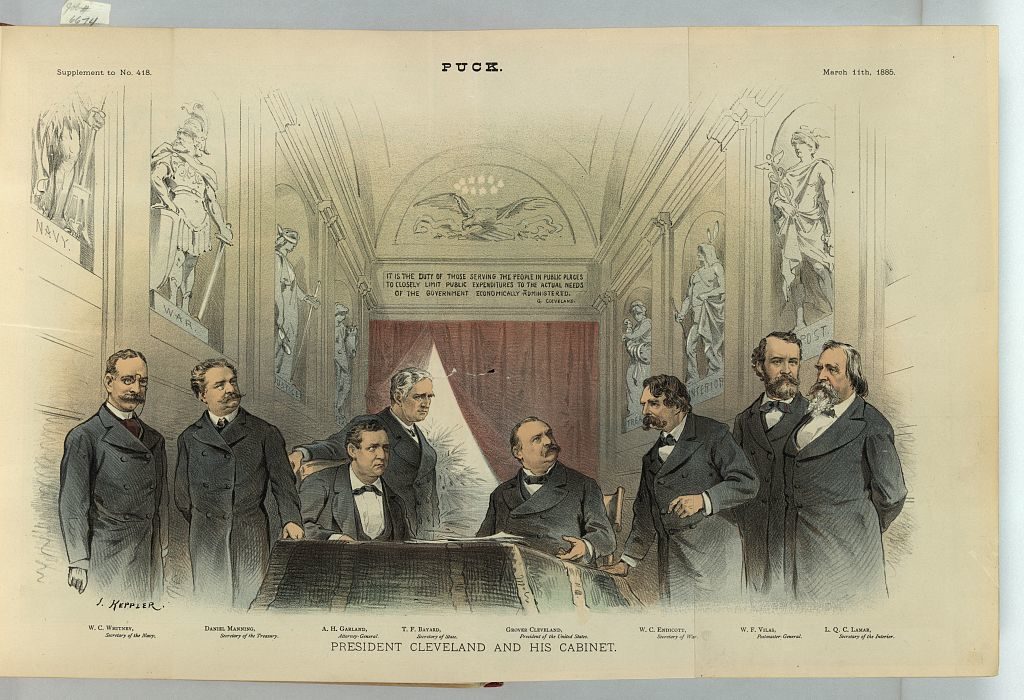 Augustus Garland is third from left in this drawing of Grover Cleveland's cabinet, originally published in 1885, via the Library of Congress
Arkansas' third governor, Thomas Stevenson Drew, died sometime in January 1879. Born in Tennessee, he died in Texas, but his body was exhumed 40 years after his death and moved to Pocahontas for reburial.
Our fourth governor, John Selden Roane, was born Jan. 8, 1817, in Tennessee.
Augustus Hill Garland, the state's 11th governor, died Jan. 26, 1899. In addition to serving as governor following the Brooks-Baxter War, he served in the United States Senate and was president Grover Cleveland's attorney general (one of only two Arkansans who served in Cabinet posts before Bill Clinton became president).
James Henderson Berry, the 14th governor, died Jan. 30, 1912, and Jeff Davis, the 20th governor, died Jan. 3, 1913. Twenty-ninth governor Harvey Parnell died Jan. 16, 1936, and Benjamin Travis Laney, Jr., the 33rd governor, died Jan. 21, 1977.
Orval Eugene Faubus, the state's 36th governor, was born Jan. 7, 1910, in northwest Arkansas near Combs. And Dale Leon Bumpers, the 38th governor of Arkansas, died Jan. 1, 2016, in Little Rock.