Earlier this month, 850 Christmas wreaths were hung around Harding University's campus to prepare the grounds and buildings for the holiday season, but the decking of the halls actually began in October when Physical Resources staff started painstakingly hanging over one million lights—including 130,000 LED strands—around campus. The lights net bushes, give buildings outline and detail, wend along paths and handrails, encircle and climb tree trunks and ultimately dangle in mesmerizing strings from the canopy—but they are not yet illuminated.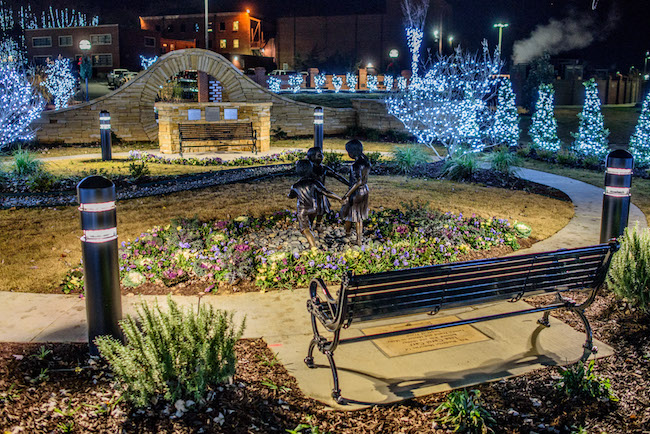 The tradition at Harding is to turn on the lights the first Monday after Thanksgiving, and for 12 years the Lighting Ceremony has occurred with great fanfare to officially usher in Christmas spirit on campus. November 27, when the students are newly returned from Thanksgiving break, the Lighting Ceremony will be held at 6 pm on Harding University's front lawn. Those in attendance, including hundreds of students and visitors, can enjoy Christmas music and free hot chocolate as they anxiously await the Christmas lights in growing darkness. That evening the crowd will count down to see the Christmas lights powered on for the first time, brightening campus into a dazzling winter wonderland.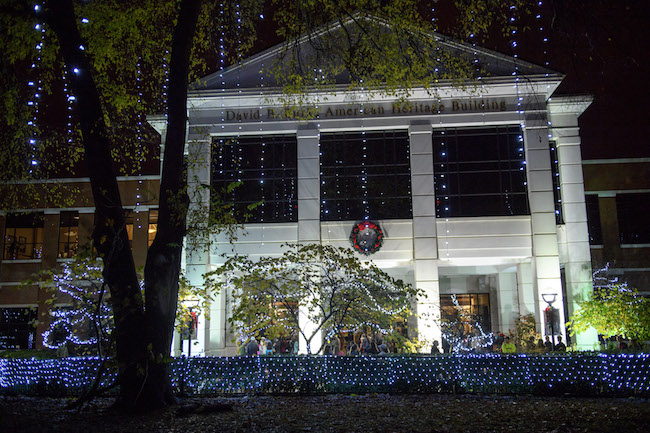 The Lighting Ceremony and the lights, which will remain up and lit until January 8, are a holiday highlight for Harding as well as for thousands of visitors seeking Christmas cheer during the season. Harding's Lighting Ceremony is also an important holiday event for Searcy as part of the recently reinstated Holiday of Lights, which includes lighting ceremonies downtown and at Berryhill Park, a vintage Christmas celebration at the Pioneer Village, free movie screenings of The Polar Express at the retro Rialto Theater, an ice skating rink at Spring Park, Christmas parade, plays, concerts, home tours and more.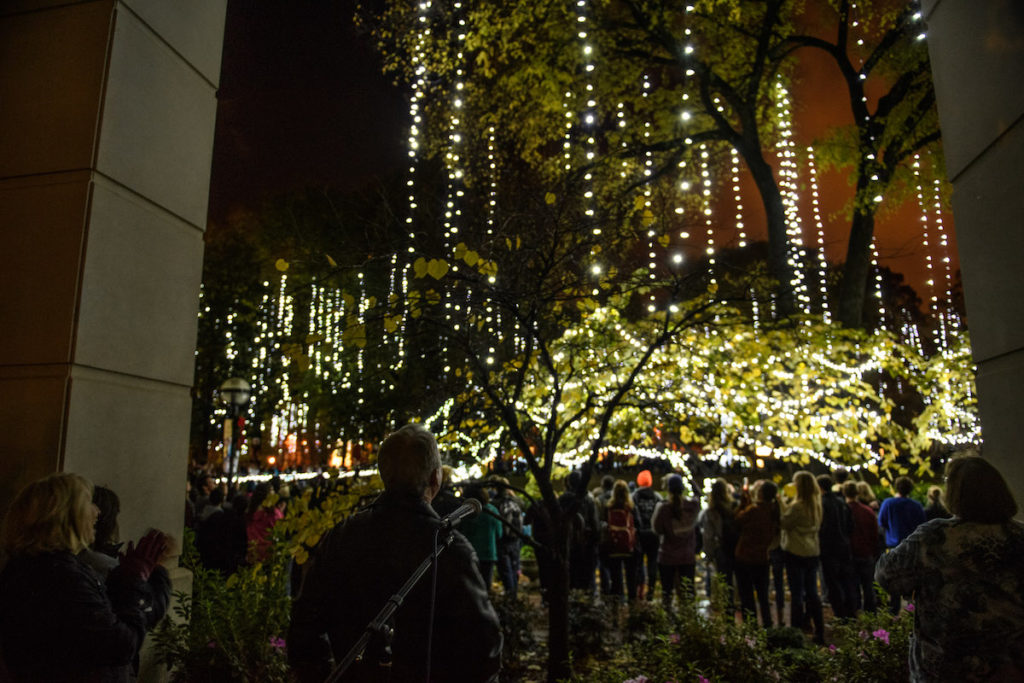 Enjoy the anticipatory buzz of counting down the night of Harding's Lighting Ceremony, or visit campus anytime in the season, perhaps in conjunction with one of Searcy's Holiday of Lights events, to enjoy the wintery magic.