The holiday season is upon us! Enjoy holiday lights and parades across the state or take a spin on an ice skating rink or two. See a stage performance of a holiday classic, join the jingle bell run, or don your best cosplay for the state greatest comicon. All this weekend only in Arkansas.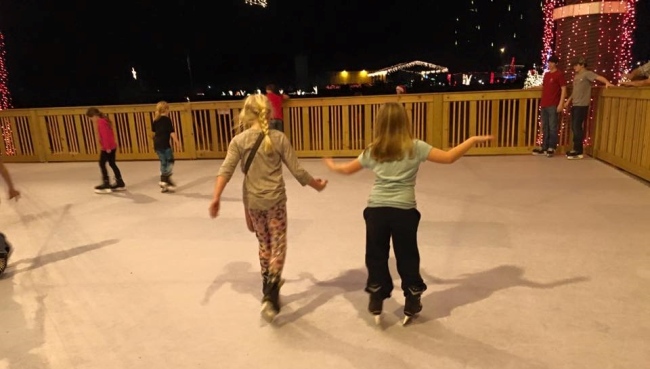 White River Wonderland – Batesville
Experience a magical holiday season on the White River. Visitors will enjoy ice skating, carriage rides, and a fantastic light show.
December 1, 2016 – January 7, 2017
Riverside Park
Batesville, AR 72501
Phone: 870-698-2400
Contact: City of Batesville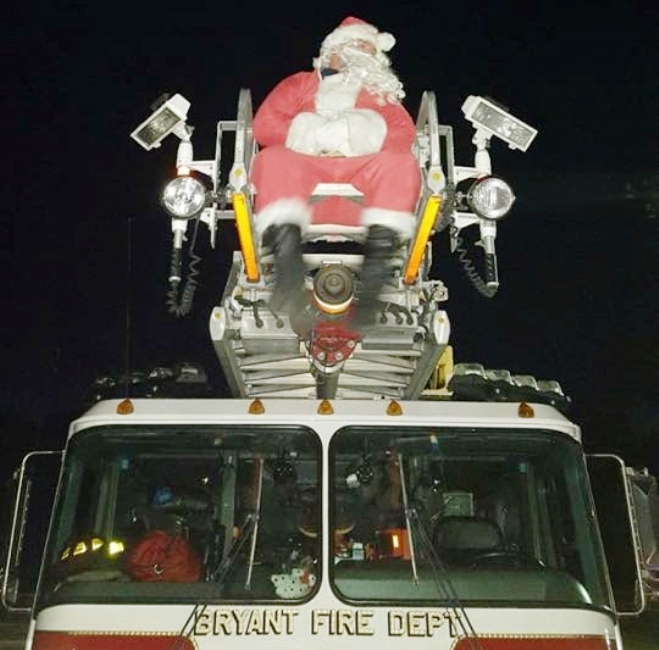 Bryant 10th Annual Lighted Christmas Parade – Bryant
Enjoy the lights and sounds of the season with a parade featuring more than 75 floats, walkers, and Santa.
December 1, 2016, 6:30 p.m.
400 N.W. Reynold Road
Bryant, AR 72022
Admission: Free
www.bryantchamber.com

An evening with Arkansas actress Natalie Canerday – North Little Rock
Big Rock on the Map spends an evening showing film clips and talking to Canerday about working with famed directors and actors such as Mike Nichols, Billy Bob Thornton, Sally Field and Jake Gyllenhaal, appearances in major motion pictures such as Sling Blade, Walk the Line and October Sky as well as her hundred or so staring turns in plays and musicals. Natalie Canerday is a native of Russellville and a graduate of Hendrix College. Canerday has appeared in 42 films, from big-budget, box office hits like God's Not Dead 2, October Sky, Walk the Line, and Biloxi Blues, to no-budget, critically-acclaimed independent films like Sling Blade, One False Move, and Shotgun Stories. For her performance in One False Move, Canerday received a Two-Minute Oscar from Interview Magazine. In 2015, Natalie filmed 3 episodes of Graham Gordy's Cinemax series Quarry. She has appeared on stage in 100 plays, performing at the New Jersey Shakespeare Festival, Arkansas Repertory Theatre and with Little Rock's Red Octopus.
December 1, 2016, 6:00 p.m. – 8:00 p.m.
The Center for Humanities and Arts
Pulaski Technical College
North Little Rock, AR 72118
Admission: Free
http://www.pulaskitech.edu/charts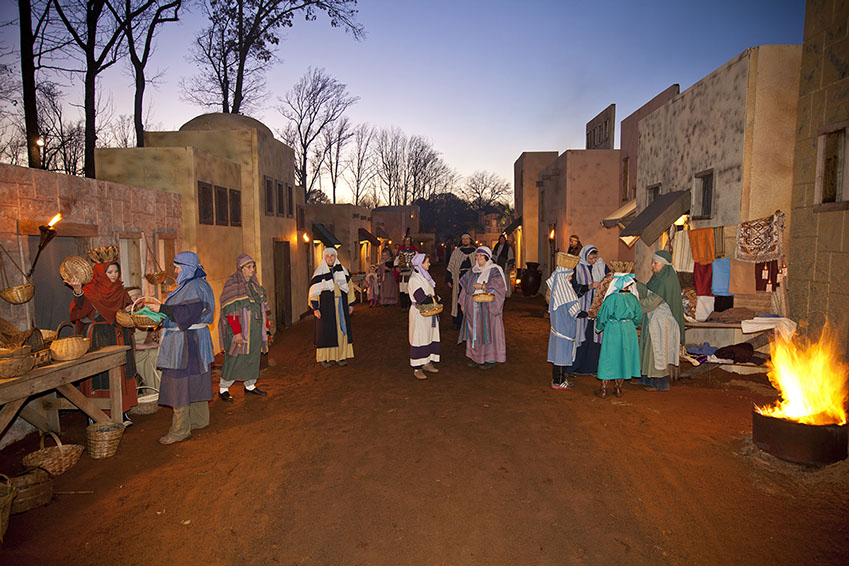 The Living Nativity – Searcy
This Christmas, come and experience the birth of Jesus at First Assembly of God in Searcy. This adventure will take you back in time for you to experience first-hand the birth of the Savior. The seventh annual Living Nativity will feature live animals and professionally crafted scenery to provide a memorable Christmas experience.
December 2 & 9 – 6:30 – 9:30 p.m.
December 3 & 10 – 5:30 – 9:30 p.m.
December 4 & 11 – 5:30 – 8:30 p.m.
Searcy First Assembly of God Church
101 Benton St., Searcy
Admission: Free (donations accepted)
http://livenativity.com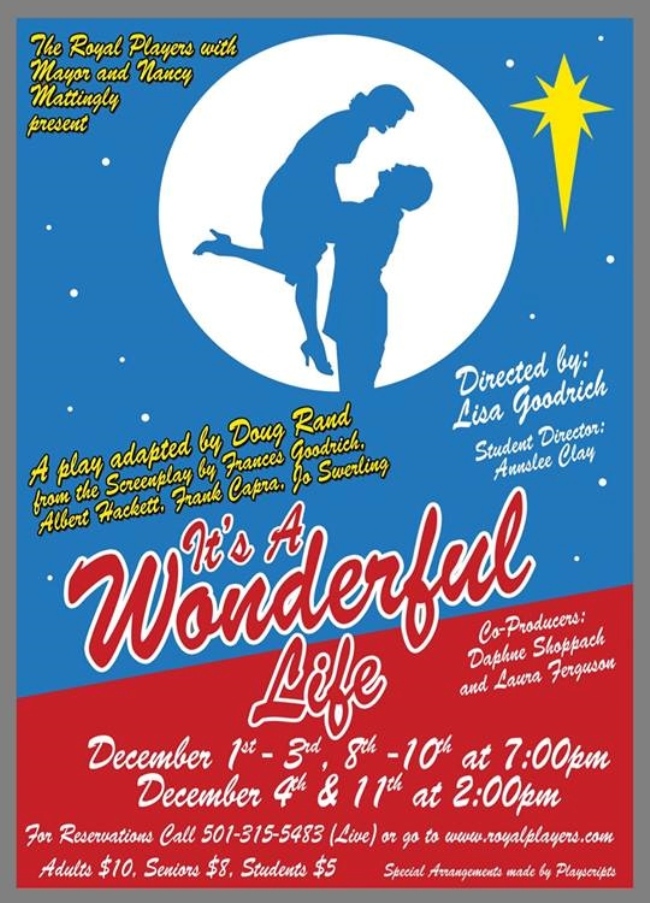 It's a Wonderful Life – Benton
Lisa Goodrich of Benton directs this stage adaption by Doug Rand from the classic holiday film by Frank Goodrich, Albert Hackett, Frank Capra and Jo Swerling. It has a beautiful message about family and community, and it reminds us of the true spirit of Christmas. "It's a Wonderful Life" takes place on Christmas Eve in Bedford Falls where businessman George Bailey feels overwhelmed by his sense of responsibility and wishes he was dead. Prayers from his family result in an angel visiting and showing him what life would be like had George Bailey never been born. With some divine intervention, George realizes how wonderful his life really is as his friends and family rally to help him overcome a financial hurdle. The show runs about 2 hours with one intermission.
December 1, 2016 – December 11, 2016, 7:00 p.m. – 9:00 p.m.
Royal Theatre
111 S. Market St.
Benton, AR 72015
Admission: $10 Adults, $8 Seniors and Military, $5 ages 3 to college student with i.d.
www.theroyalplayers.com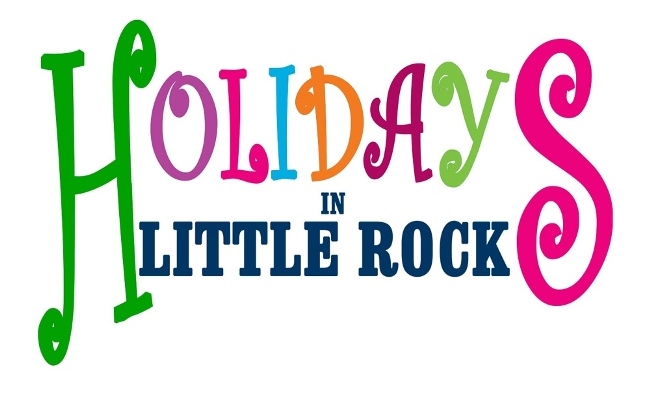 Big Jingle Jubilee Holiday Parade – Little Rock
Break out your festive attire and get into the holiday spirit; the 28th-Annual Big Jingle Jubilee Holiday Parade is sponsored by the Little Rock Convention and Visitors Bureau.
December 3, 2016, 7:00 p.m.
Broadway and 2nd Street, turning west on Capitol Ave.
Little Rock, AR 72201
Admission: Free
http://www.holidaysinlittlerock.com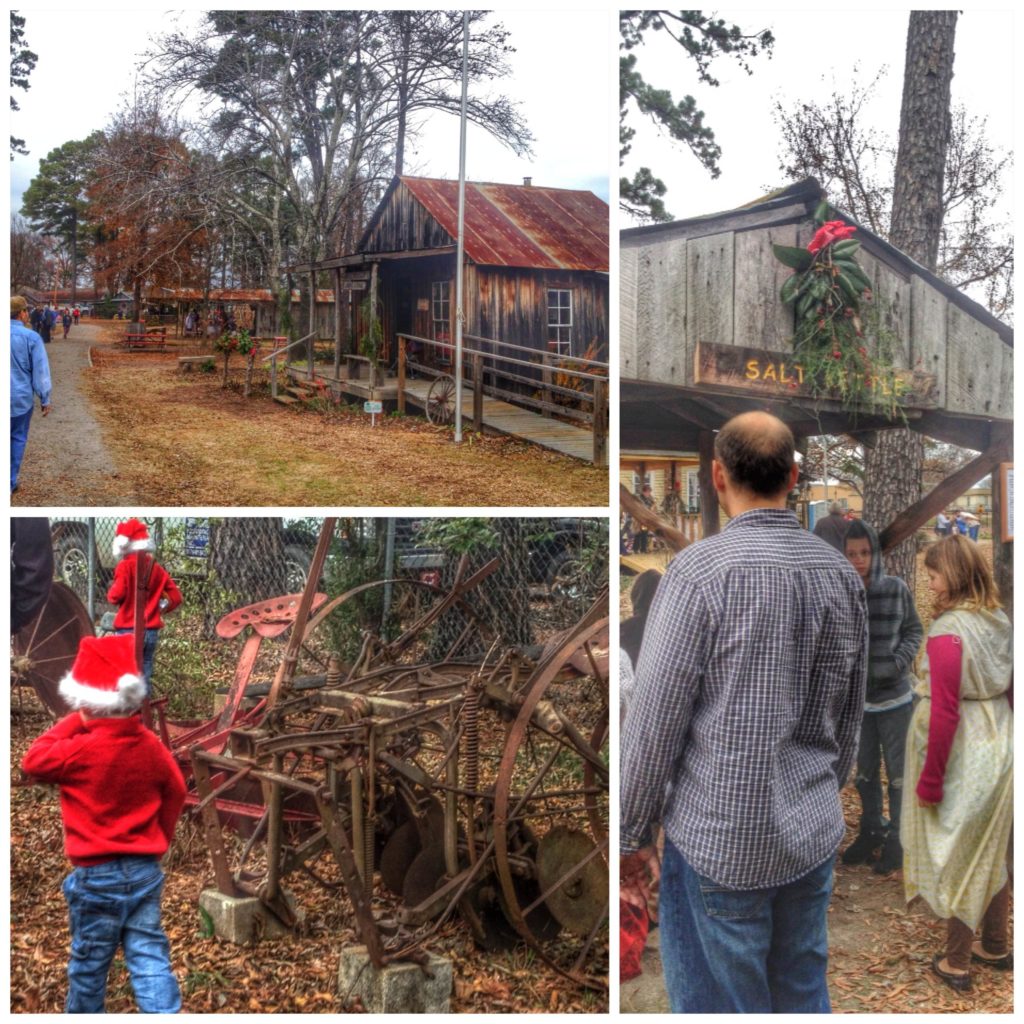 Old Fashioned Christmas at Pioneer Village – Searcy
Visitors are invited to see the Village donned with red and green decorations for Christmas where children can visit with Santa and families can enjoy sugar cookies, made with a recipe that has been passed down through five generations. Children can also enjoy playing Pioneer games and activities seeing live farm animals.
Pioneer Village is a preservation project of the White County Historical Society, a nonprofit organization.
December 3, 2016, 10:00 a.m. to 3:00 p.m.
1200 Higginson Street, Searcy, AR.
Admission: Free – donations accepted
Call (501) 580-6633, (501) 278-5010 or (501) 279-1010 for more information.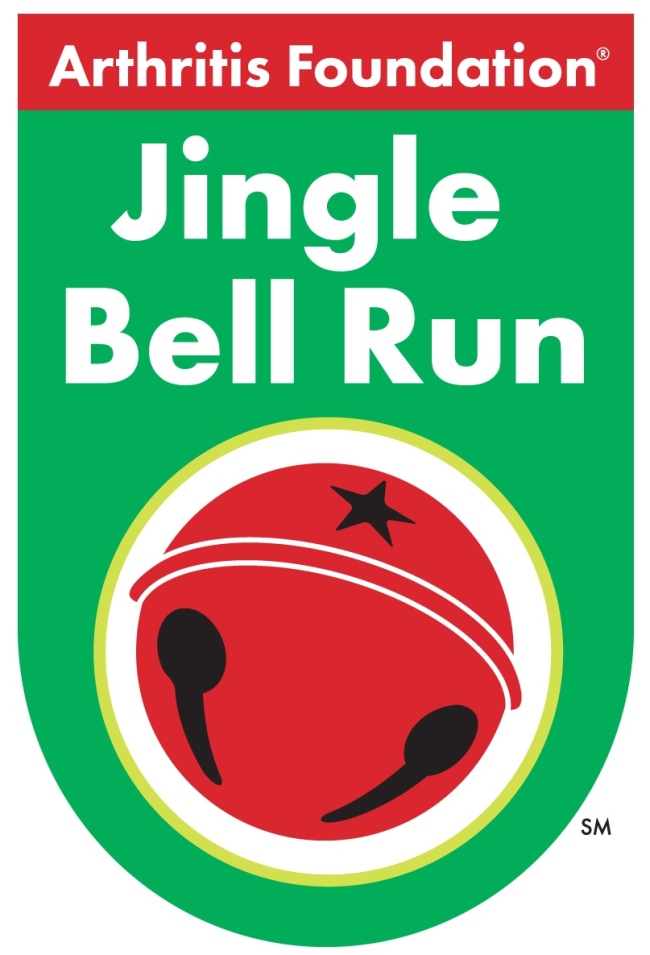 25th Annual Jingle Bell Run – Little Rock
Wear a holiday-themed costume, tie jingle bells to your shoelaces, or show off your ugly Christmas sweater. Complete a 5-kilometer run or walk with your team members, spreading smiles, good cheer, and a winning spirit.
December 3, 2016, 11:00 a.m.
Clinton Presidential Library Park
1200 President Clinton Ave.
Little Rock, AR 72201
Admission: $30 5K chip-timed race, $25 1-mile walk, $20 Jingle In My Jammies virtual runner
www.arthritis.org/arkansas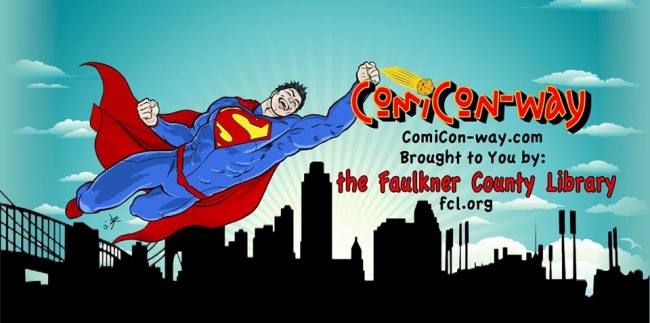 5th annual ComiCon-way – Conway
The Faulkner County Library is proud to announce Arkansas' premier comic, anime, sci-fi and gaming convention on December 2nd at the Faulkner County Library and December 3rd-4th at the Conway Expo Center. Community vendor sponsors include Best Buy, Collector's Rebellion, Super Hero Shelf, Time Machine Collectibles, Fae's BBQ, and Fire House Subs. Visit the website for more information and details.
December 3, 2016 – December 4, 2016
Conway Expo Center
2505 East Oak St.
Conway, AR 72032
Admission: Free
http://www.comicon-way.com
Save