There is nothing, and I mean nothing, better than a fresh, ripe local peach. Here in Arkansas, we not only have wonderful peaches available at farmers markets this time of year, but also some great peach picking options throughout the state. Granted, it's super fun to roam around beautiful orchards, but, given the hot summer temps, it can also be extremely exhausting.
I generally stick with the farmer market option. Recently, I found some wonderful peaches at the Barnhill Orchards stand at the Hillcrest Farmers Market in Little Rock, headed home, and hit the internet in search of a simple recipe that would put these peaches to good use.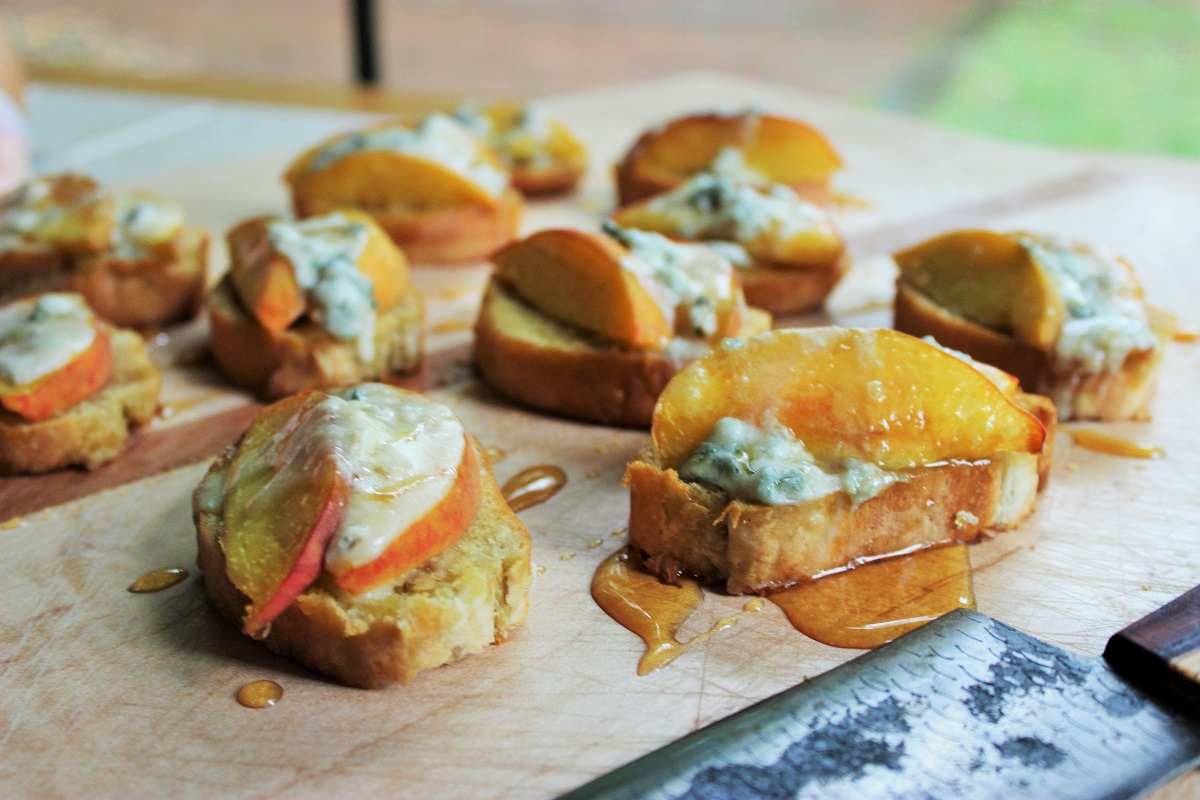 After a fairly long search, I stumbled upon this Crostini with Peaches, Blue Cheese, and Honey recipe.
When you have good peaches, the worst thing you want to do is incorporate them into a complicated recipe. Keep things simple and let just a few ingredients do the talking. In this case, we've got olive oil, a crusty bread, peaches, honey, garlic and blue cheese. Now, truth be told, I'm not the biggest fan of blue cheese. If you're a bit adverse to stinky cheeses, like me, just know that a little goes a long way in this recipe, and you can certainly feel free to cut back the amount. I used a Gorgonzola Dolce, which paired well with the peaches and local Sun Harvest Honey.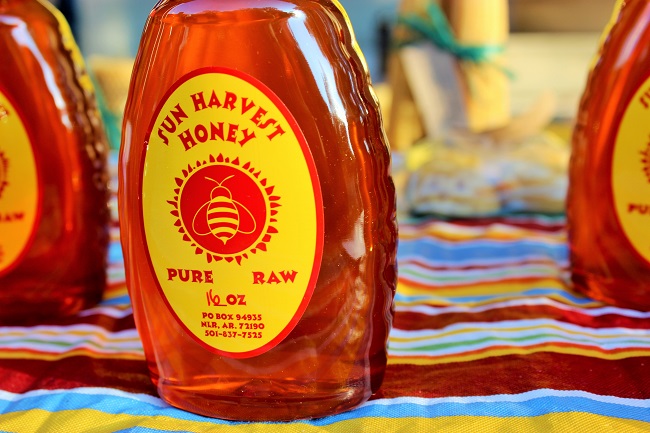 The only minor adjustment I made to this recipe was smashing and spreading store-bought roasted garlic on the toasted bread, instead of rubbing each piece with fresh garlic. I wanted more of the garlic flavor to come through with each bite, and this proved to be a nice variance to the original recipe. You can find roasted garlic cloves on the food bar (near the olives and hummus) in most major grocery stores.
In addition to the flavor profiles, I love how this recipe is perfect for small gatherings or large parties, and it's great as a pass-around appetizer or simple dessert. Just make sure to pair the peaches and honey with other quality ingredients. Spend a little extra on a nice olive oil and cheese. Head to a local bakery and find the freshest baguette in the shop.
In the end, the little things make a big difference, like using local peaches picked just at the time of ripening. Your guests will thank you for it.