Named by Arkansas Times as one of the "20 Places to Eat in 2016," Arkansas Heart Hospital defies the typical hospital food experience associated with so many healthcare institutions. Whereas in most hospital settings 90 percent of meals are prepared by tearing open a bag of pre-processed ingredients, mixing them with other processed ingredients, and serving it up in either the local cafeteria or on a patient tray, Arkansas Heart Hospital has removed status quo. The hospital even gets fresh produce from its own garden.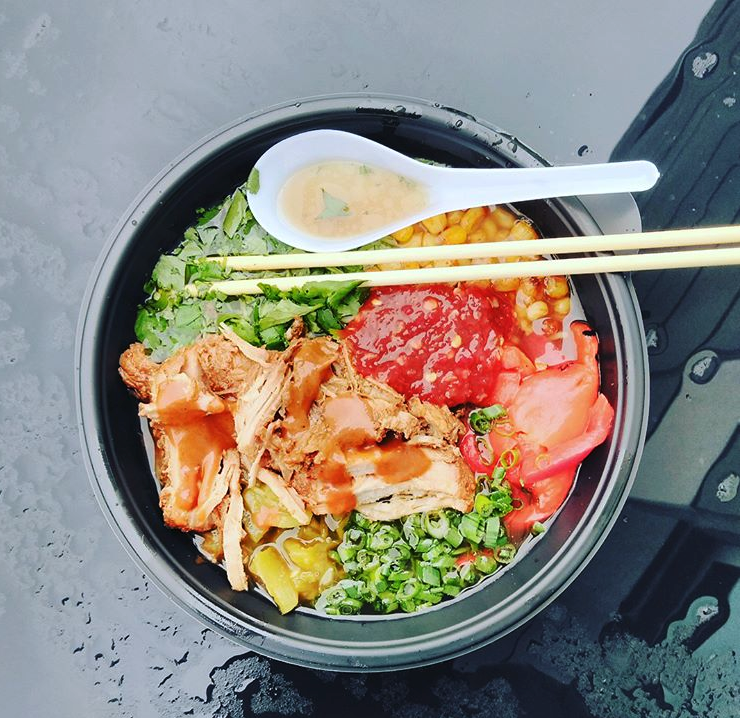 Coby's, its cafeteria that was renovated in 2015, has also become a lunch destination for central Arkansas foodies. Coby's authentic Japanese ramen has been a huge success and provides a unique dining experience for visitors. On ramen days, it's not uncommon for the line to stretch around the corner. Chef Coby and his team also provide workshops and cooking demonstrations for patients, staff and Corporate Health outreach efforts.
In the winter of 2017 the suggestion was made to have an Arkansas Heart Hospital food truck. What would an idea like that look like? Was it even a good idea? Dr. Bruce Murphy, chief executive of Arkansas Heart Hospital who is known for innovation and thinking outside the box, embraced the idea immediately, and the search to buy a truck was on.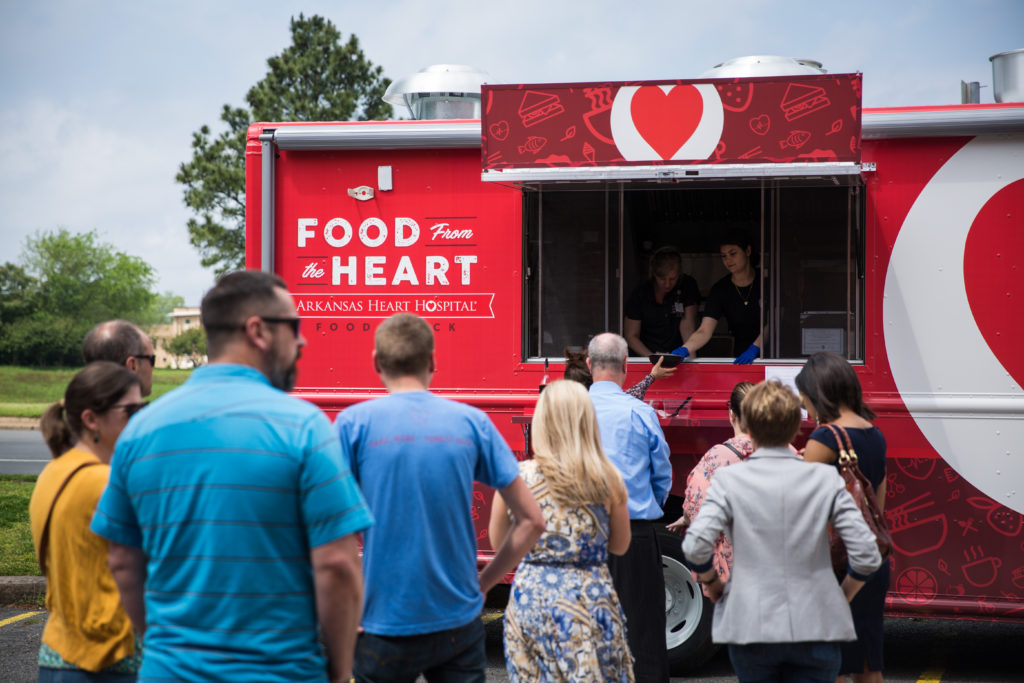 In a matter of months, on a sunny, spring April afternoon, Food from the Heart was rolling into the parking lot of Arkansas Heart Hospital. One more tool in fighting heart disease, Food from the Heart is the first hospital-owned-and-operated food truck in Arkansas and – to our knowledge – the nation.
"Our culinary department is nationally recognized. Providing the option of a food truck to businesses, clinics and other venues with healthy, delicious food was the next step," said Casey Atwood, director of Culinary Services. "The truck will have a limited menu and will include ramen."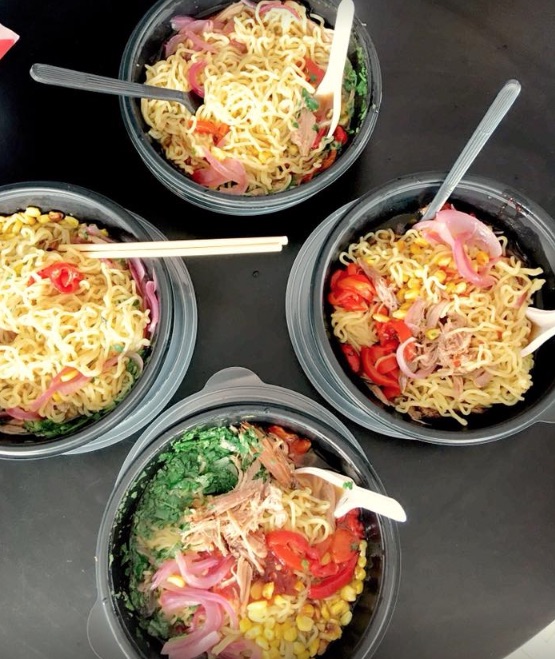 The truck's first public outing was May 2 at The Food Truck Stop in downtown Little Rock. That day customers had a choice to either buy a ramen bowl or salad. Nearly 200 bowls were sold with a steady line throughout the lunch hour. It was a successful debut lunch.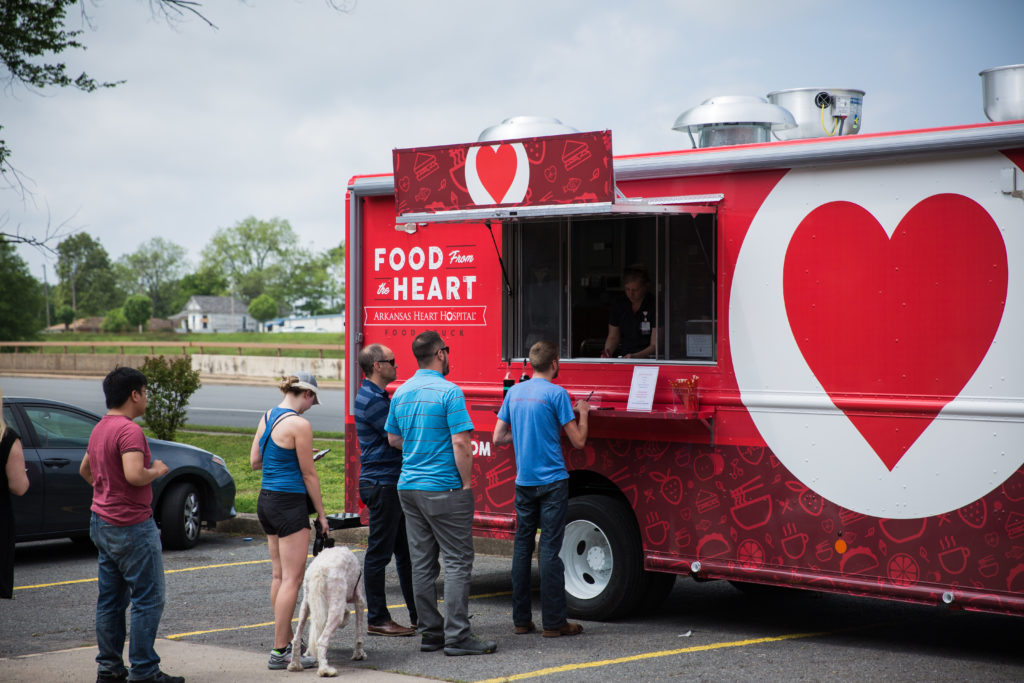 "Working in a food truck environment is a fun change of pace from the kitchen," said Executive Chef Coby Smith. "I always enjoy interacting with customers and seeing friends who have come to love the ramen we create."
Food from the Heart will have multiple pop-up locations, allowing Arkansas Heart Hospital to reach its friends outside of the metro in communities where its clinics are located. The truck will also be used for community outreach. When disaster strikes, it can be used to help feed affected areas.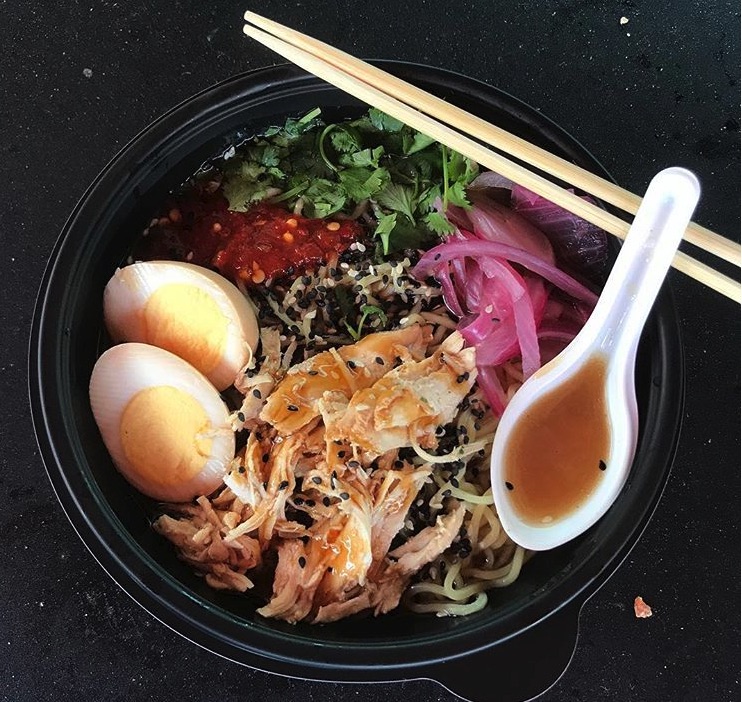 A set schedule of Food from the Heart appearances has not yet been revealed. Right now friends are encouraged to follow the truck's Instagram account for the latest locations, times and menu: @foodfromtheheartahh.