Atop his stilts, Mike Coleman reaches 10 feet in height. It's not that much of a stretch for the Alma native—flatfooted, Mike stands 6 feet 6 inches tall, prompting children to ask when he visits school classrooms, "How is he so tall?" Their amazement reaches levels of incredulity when they see him striding in stilts.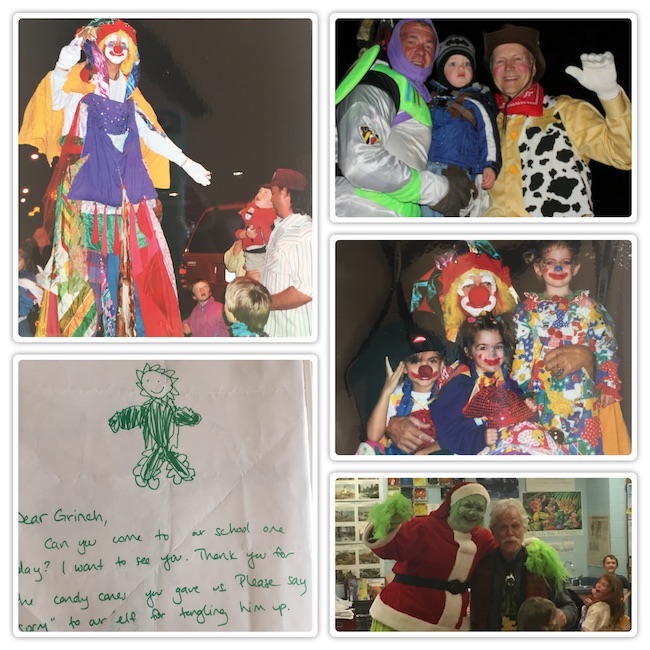 "He loves seeing the kids' faces looking up," his wife Teresa shares. Of his height, she says, "he likes to tell people he's 5 feet 18 inches tall."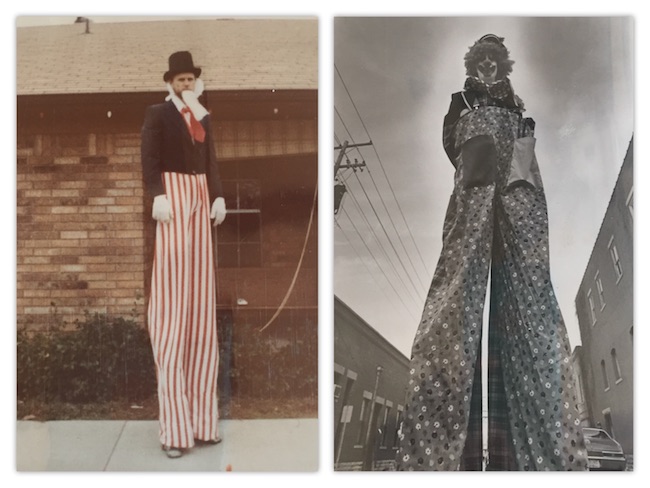 Naturally tall and humorous ("goofy," Teresa describes him): perfectly suited for a hobby as a stilts-walking performer. Dressing sometimes as a clown and other times as a recognizable popular character—Woody from Toy Story, a Minion from Despicable Me or the Grinch from How the Grinch Stole Christmas—Mike has walked in parades and made appearances for fund raisers and schools for 35 years, beginning in 1982 when a newspaper in Alma ran an advertisement offering a reward for performers in "miscellaneous" costumes to walk with the Christmas parade. Mike borrowed a pair of painters' stilts and Teresa made his Uncle Sam costume, and it doesn't get more miscellaneous than a tall Uncle Sam at Christmastime. Mike won $25 for his part.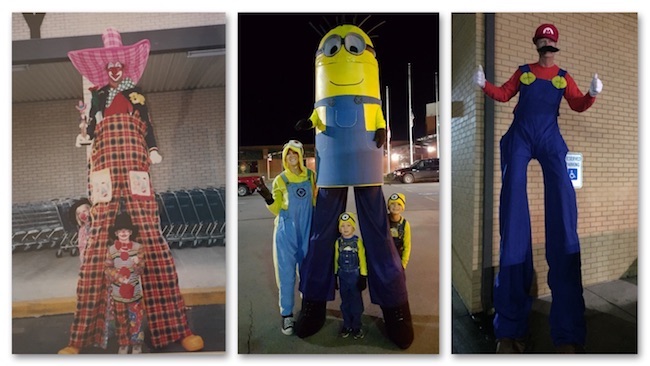 After that, word of Mike's reputation as a performing character spread among acquaintances and he began receiving requests to visit schools and churches and walk in parades in the Fort Smith area and nearby Oklahoma communities. Around Christmas each year he walked in as many as six parades dressed as the Grinch, and in 2002 when Arkansas was in the Cotton Bowl, he walked with the Razorback marching band, of which his son was a member.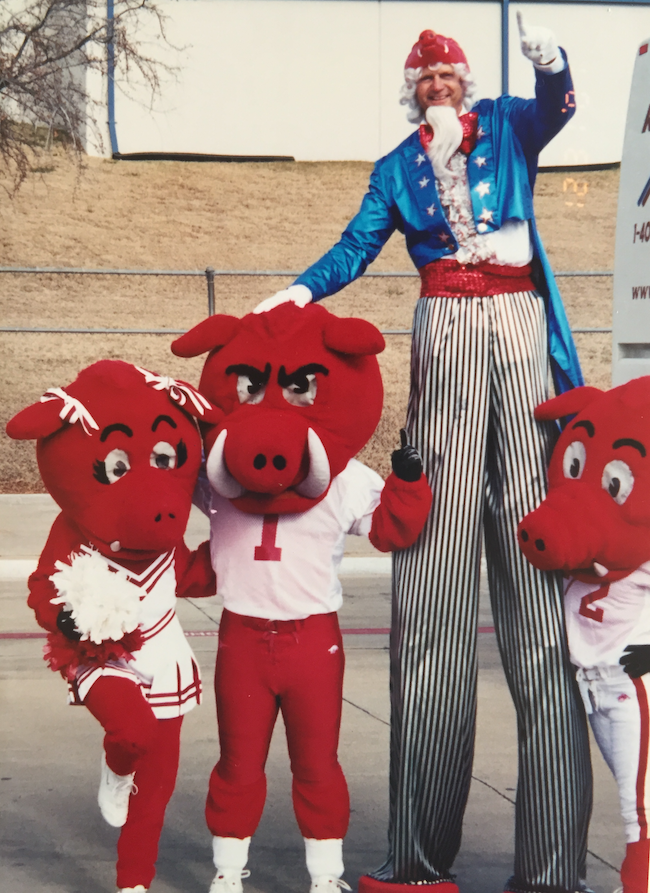 He has recently begun dialing down stilts-walking to just the Alma parade, citing his age and explaining simply, "it's a long way to fall." Mike just celebrated his 64th birthday. His children—and grandchildren—have enjoyed dressing up to walk with him. "The kids really like it and that's the reason I do it."
Photos provided by Mike and Teresa Coleman
Banner Photo depicts 1984 Fort Smith Parade