Stepping into a Tipton & Hurst Flower and Gift Shop is a sensory experience. Layers of fragrances, roses, lilies, and phlox in bloom and spicy and floral potpourri mingle with neighboring vanilla and lavender candles. Groupings of florals and containers, textured and smooth, draw me up and down the aisles. Trendy gifts are set among the classic favorites.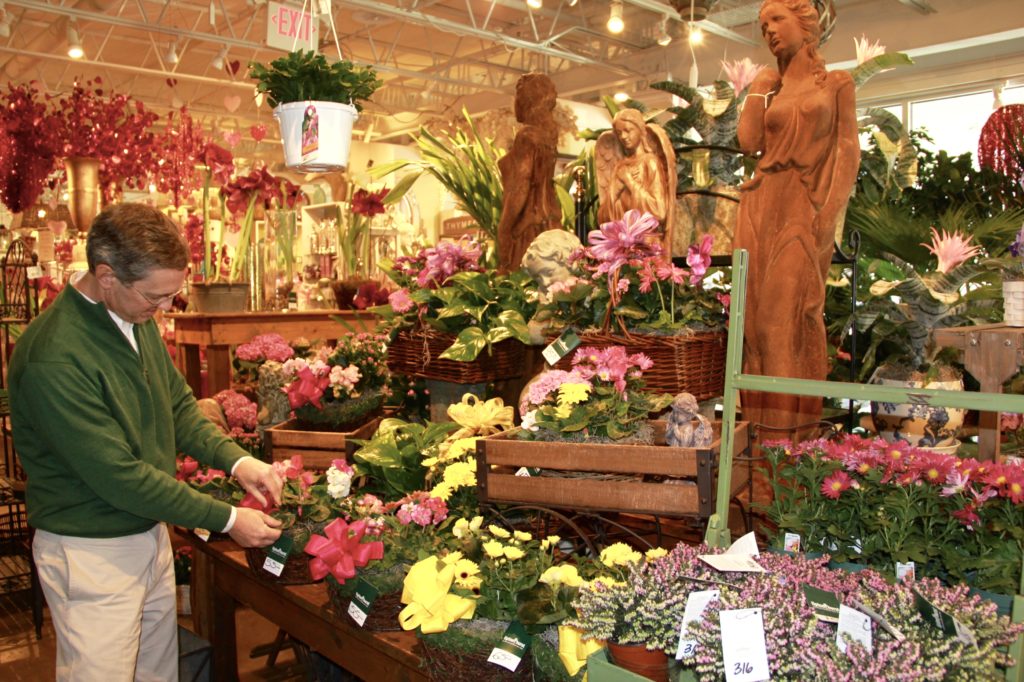 It's an artist's delight with a color wheel of harmonious analogous hues and vibrant complementary ones dancing a waltz or a tango. You choose. My eyes can't take it all in, so I sometimes take a meditative pause to breathe it all in.
Beauty from the heart of nature weaves in and about crafted forms finely perfected for generations, much like Tipton & Hurst's history in Arkansas. Hearing the Hurst's history makes it easy to imagine Norman Rockwell's family tree painting, with the ship voyaging from Great Britain. Instead of a pirate, though, fur trapper Issac Cates would be the first known branch to venture into Arkansas in 1807.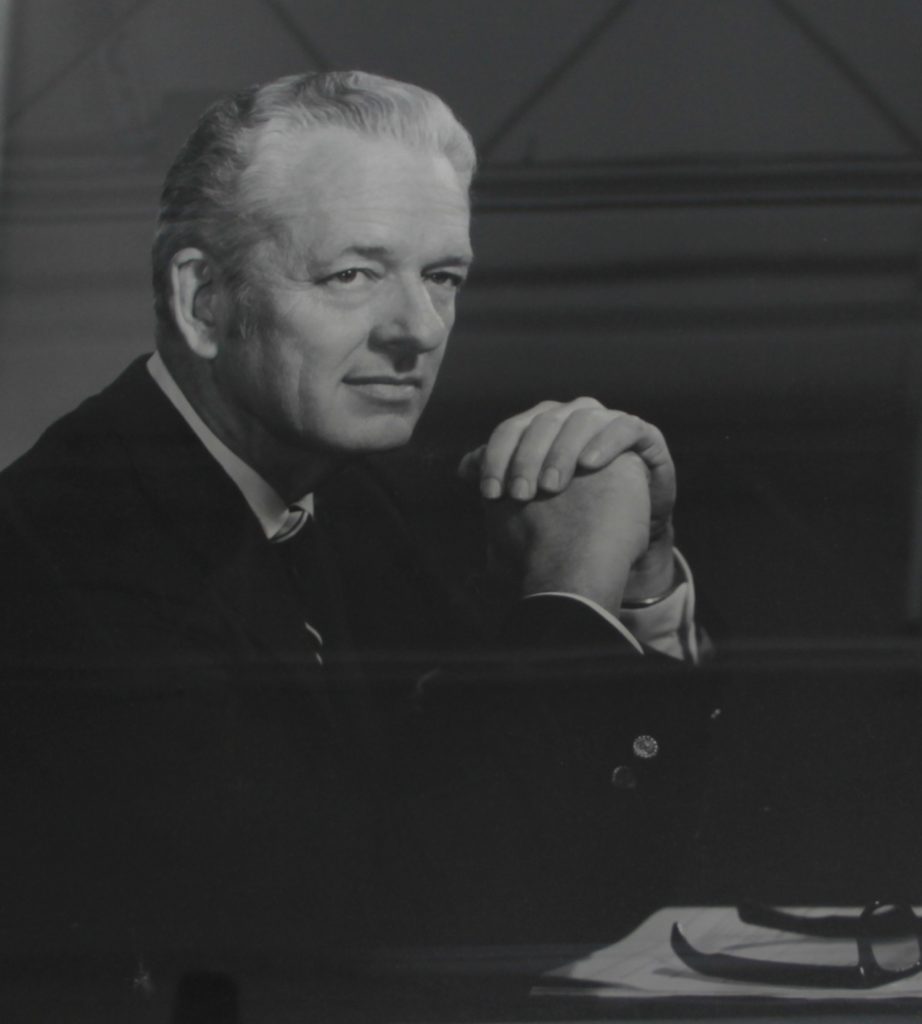 In the 1880s Joe Hurst, a Missouri-Pacific railroad employee, came through Arkansas and began germinating his idea for a flower and gift shop with Arkansas grower David Tipton.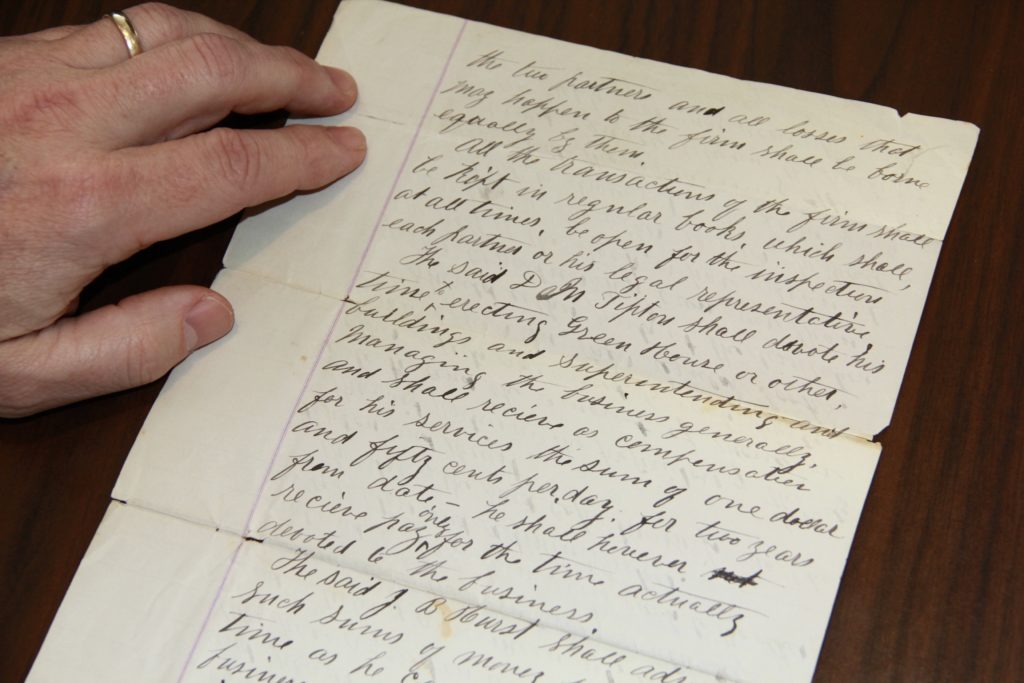 With a handwritten contract signed by the two in 1886, Hurst continued his railroad work in Colorado, sending money back to Tipton as the greenhouses were developed. Along with a selection of flowers, Tipton grew orchids—a finicky tropical flower—and successfully sent them across the country by railroad.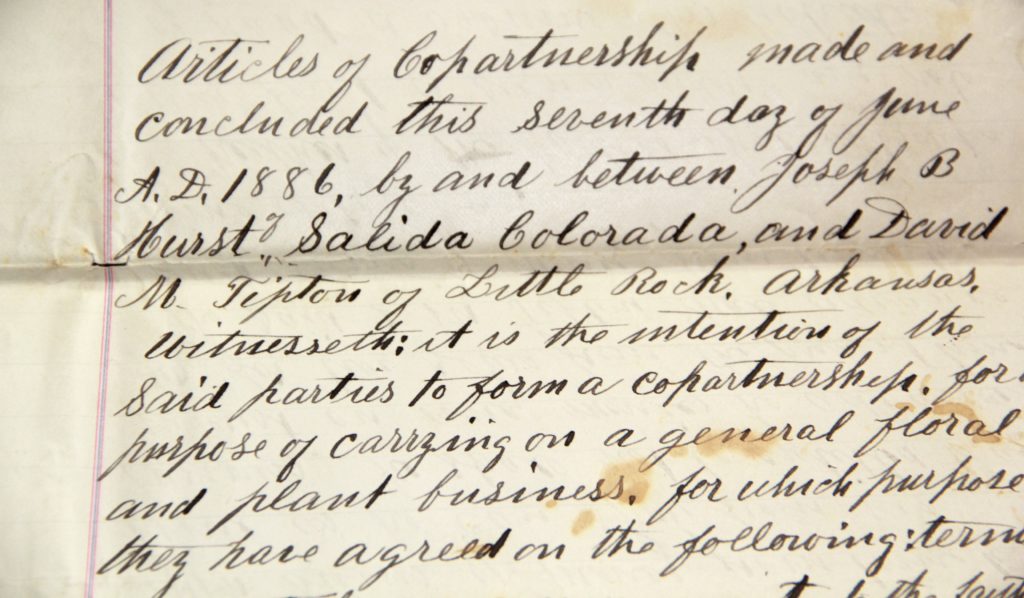 When Joe Hurst moved back to Little Rock to set up the retail side of the business, he met and married Carolene Peay Morrison. Carolene's grandfather Gordon N. Peay was Little Rock's mayor at the dawn of the Civil War.
Joe and Carolene had a son, Joe B. Hurst, Jr. Their son grew up in the floral and retail business at the Tipton & Hurst store on Main Street. Joe Sr. died when his son was only twelve, and it was Carolene who kept the family business going throughout the late 1930s and early 40s.

Joe Jr. continued his education, attending the University of Arkansas in the fall of 1939. His son Howard recounts, "After the attack on Pearl Harbor, Dad signed up to serve the next day. He traveled overseas as an Army Corp Lead Navigator for the next three years during WWII."
Upon Joe's return home, he was faced with his mother dying of cancer. Two weeks after his return, his mother died. Fate designated Joe's future: remaining in the family business until his retirement. In the early 50s with David Tipton's grandson's death, Joe then bought the Tipton side of the business. In 1967, he bought the corner property and built the permanent landmark most know as Tipton & Hurst's Heights location at Cantrell and N. Grant Street.
Yet, Fate also wrote a love story fit for Valentine's Day. One afternoon bachelor Joe Jr. received a phone call from a loyal Tipton & Hurst customer.
"Joe, I need you to escort my daughter at the Debutante Ball."
Joe obliged. He was already doing the flowers for the Debutante Ball anyway.
"That debutante, Mayriann Conley," Howard says, a smile on his face in remembrance, "was my mother."
Together the couple had three children, Marie, Joe and Howard. Like any family business, Howard recalls sweeping up flower cuttings and placing flower arrangements in his red wagon to deliver to the other side of the store. His older siblings had other interests, even though Joe Hurst, an attorney, and sister Marie Hurst Gunti have remained invested in Little Rock and Arkansas.
So it was when Howard returned from the University of Arkansas with a business degree, his father designated him as the new vice president. Four years later, his father chose to retire.
"I was 26," Howard says. "Dad turned 65 and decided he was going to retire. Gratefully it was a gradual process."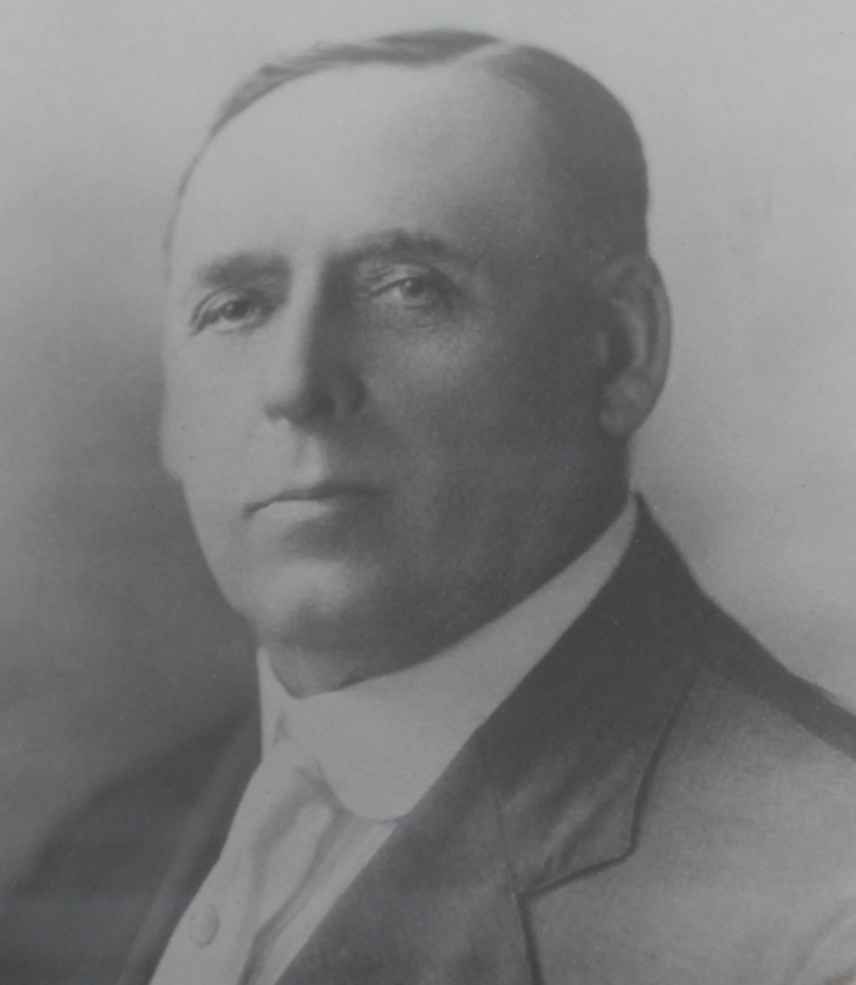 As a young president with his father close, Howard realized to continue the family legacy he would have to hold true to the principles of sound business and customer care, the foundation laid by his grandfather in 1886.
Giving back to his community and upholding other Arkansas businesses is one way he serves others.
When asked, "You have multiple displays featuring Arkansas-made products. Why?"
Howard offers one simple answer, "We love Arkansas."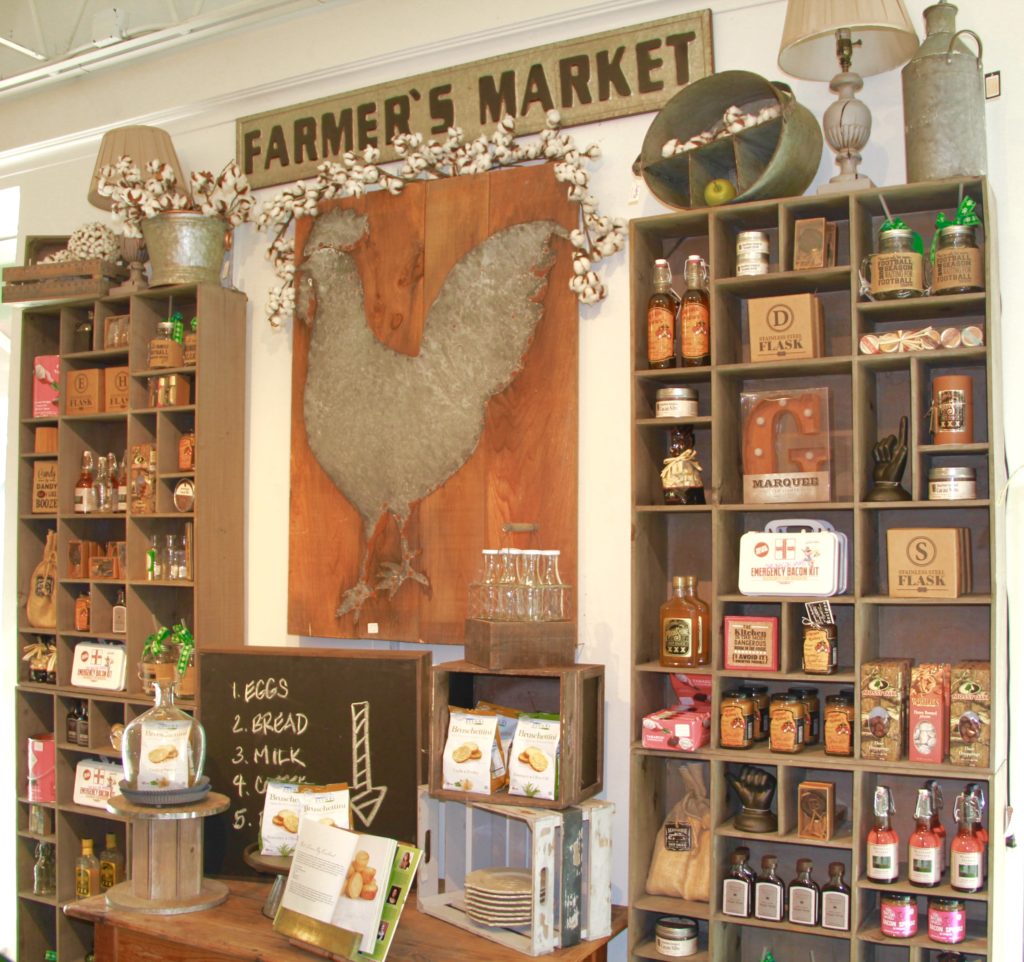 He proves that in other ways as Tipton & Hurst sponsors many events and fundraisers for the Arkansas Arts Center, the Arkansas Symphony Orchestra, Woman of Inspiration, UAMS Cancer Center. The list continues.
"It's what we love to do. We have the opportunity to create fabulous displays, and we want to make sure we have every detail perfect." Howard adds, "I've learned I have to surround myself with creative people who care about and are sensitive to the needs of our customers."
This is where most of us walking in off the street might not realize the complexity of running the largest floral business in Arkansas. I got to meet many of those creative people with a behind-the-scenes tour guided by Ari Fason, Wedding and Special Events Designer.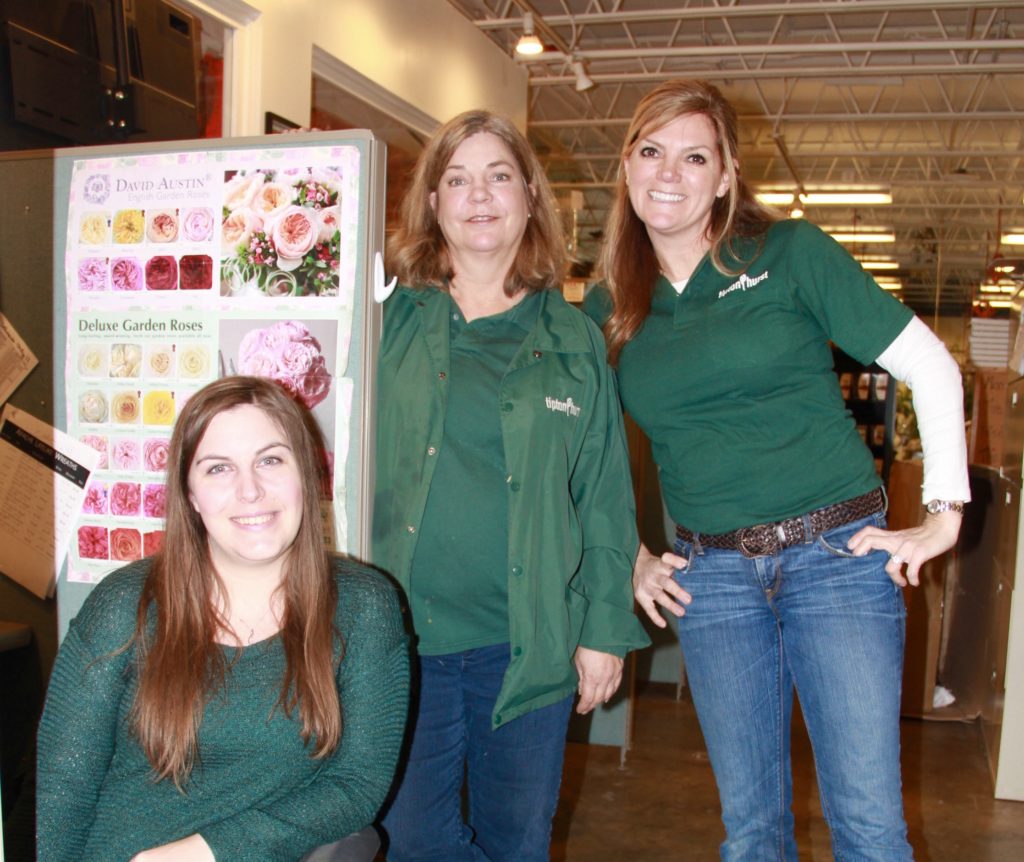 Starting on the ground floor I'm greeted by the sales people who are there to help me find a gift, maybe a freshly made flower arrangement specifically created for walk-ins. (So even those who forget don't have to look like they forgot!) If you'd rather have your flowers arranged in a Waterford vase, you can choose from a beautiful assortment.
Customers can select from an array of Arkansas-made products. One wall display is filled with What's Cookin' soups and dip mixes from Hot Springs, others display Lux candles from DesArc, Wax Candle Company products from Helena, Lambrecht's Gourmet Toffee and Aromatique candles and potpourri from Heber Springs, and not to forget my son-in-law's favorite, My Brother's Salsa from Northwest Arkansas.
Those products and other gourmet food items can be combined for an "Only in Arkansas" gift basket, "The Griller's Envy Basket," "Tailgate Time," "Just Junk," a fruit basket or a health basket. The gift options are endless. Their website offers a catalog of flower and gift options, so we can order them and have them delivered from the comfort of our homes.
Past the products and the flowers are the people who make it work. Ari guides me to the cool of the basement where the flowers are first delivered.
"And this is where it starts," Ari says, introducing me to Freda Rice, the flower distribution manager.
Freda has been with Tipton & Hurst for 32 years. Over those years, she has developed a relationship with growers all over the world and orders flowers directly from each of them. Flowers are flown in fresh from the Netherlands, Africa, the Philippines. She knows what flowers and how many of them to order for upcoming events as well as the inventory needed for arrangements for walk-ins and last minute calls.
With the inventory checked into the chilly basement, the flowers are cut and trimmed. Upstairs the flowers are sent to the various coolers that adjoin an open space with tall tables where the floral designers create. I meet the phone operator who takes our calls, the person who checks our orders (she even corrects spelling if need be.) I pass by Kristen, Wedding and Special  Events Coordinator, busy on the phone.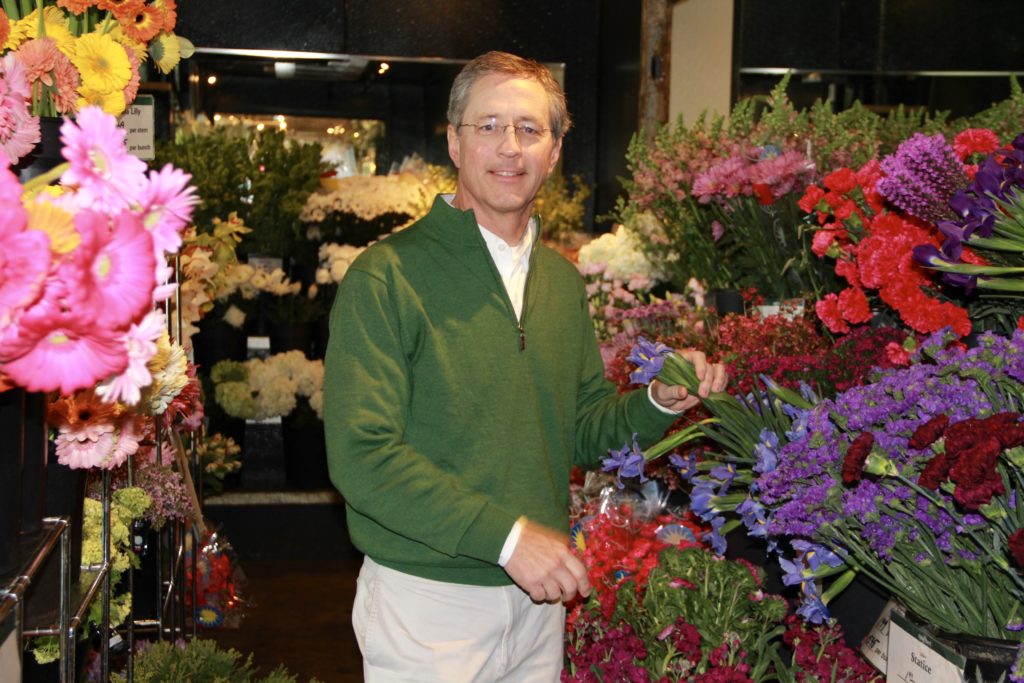 The one I recognize is vice president Chris Norwood, AIFD, CFD, PFCI. All those letters of distinction affirm he's a member and past president and chairman of the American Institute of Floral Designers. He's also a Certified Floral Designer and a member of Professional Floral Communicators International. The PFCI site explains that Chris has earned "a service mark of the floral industry's finest floral educators." In our language, it means Chris knows the art and science of the floral business through his education and experience and conveying that information to others.
That is demonstrated every Tuesday when Chris is featured on KATV's Good Morning Arkansas program. With step-by-step ease, he shows us how to create our own floral arrangements for seasonal, holiday and everyday decorating. He's been doing this since Good Morning Arkansas's inception 18 years ago. He also has how-to videos for creating bouquets, wreaths and arrangements on Tipton & Hurst's website.
Chris has been with Tipton and Hurst for 27 years, but it all started for him as a child in his grandmother's garden. His love for his art is evident.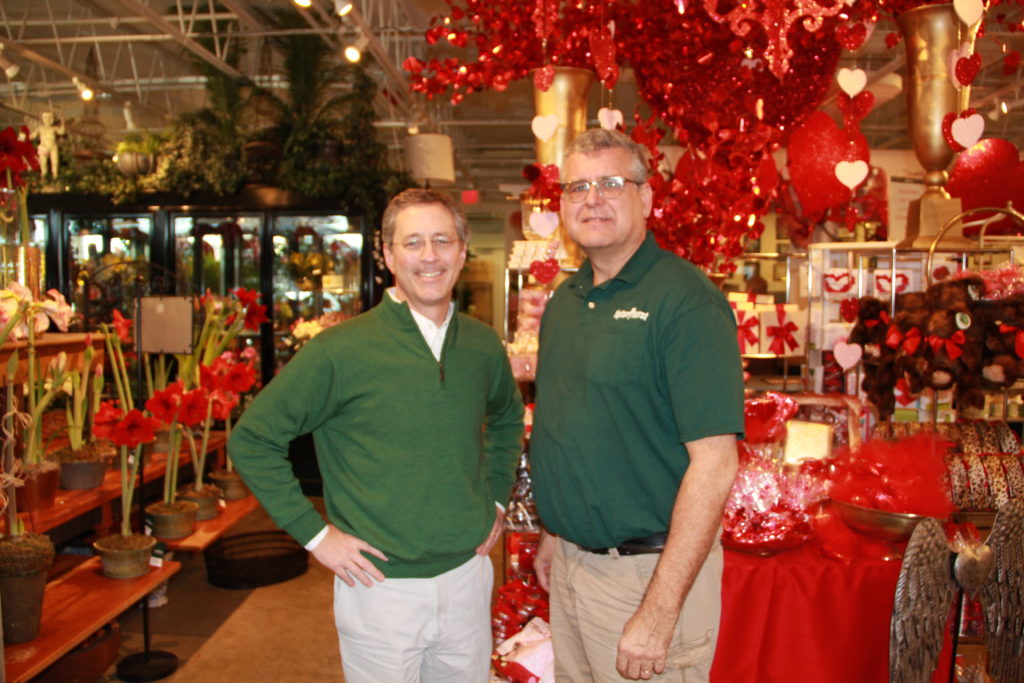 Every year, Howard and Chris go to market in Atlanta and Dallas, always on the lookout for the newest trends, designs and color combinations while holding true to the traditional and classic.
"We've guaranteed our customers' satisfaction since 1886," Howard adds. "We strive for perfection because we realize we're decorating some of the most memorable events in people's lives."
It's apparent before the years of event planners, Tipton and Hurst was here, planning and customizing what their customers want, serving them with the finest flowers, gifts and services available.
Howard and his wife Stacy of 24 years have two college-aged children. Conley Karlovic Hurst and Johanna Cates Hurst are both at Washington and Lee University in Lexington, Virginia. Stacy is Director of the Department of Arkansas Heritage, and she served on the Little Rock City Council for 12 years.
When asked, "Are either of your children interested in the business?"
"We'll have to see," he says with a grin. "They're still young."
One thing we know: With over 130 years of service, Tipton & Hurst will continue to serve Arkansas and beyond.
Visit their website www.tiptonhurst.com and Facebook page Tipton & Hurst Florist for their four locations, delivery service areas, and catalog of events and services offered.