An island boutique resort, a comfortable country inn, an oasis of serenity in a busy world.
Red Apple Inn has been exemplifying gracious living for over 40 years. For me, it has been the backdrop for many of life's wonderful memories nestled in the gently rolling foothills of the Arkansas Ozarks and surrounded by pristine Greers Ferry Lake. My husband Bill and I enjoy our time there, by ourselves and with family and friends, over the past two decades. We kept a boat there for many years, have rented a house for a week, and once a condominium. And every single time we cross the causeway beneath the tree-lined streets we know we are making memories.

Creating Memories
My favorite memory was one December on a particularly frosty night. Bill had planned a weeknight dinner for us at the Red Apple Inn's restaurant. We were celebrating one of our half-anniversaries and enjoying the Christmas decorations that still lingered in the lobby and candlelit dining room. Just as repeat guests to the Red Apple Inn have come to expect, the scent of Aromatique's "Smell of Christmas" warmly greeted us as we entered the lobby.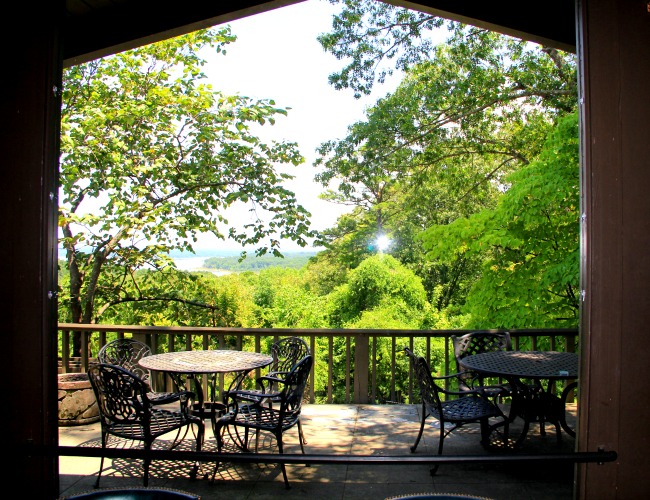 After we were seated in the beautiful dining room overlooking the lake, I chose a meal with my favorites—salad, oak-grilled filet mignon, baked potato, grilled asparagus and hot homemade rolls. Known for their fine dining, featured in Southern Living magazine, you can't go wrong with any of their menu selections. If you are full, you will want to get dessert to go like we did (their famous Sticky Pudding Cake is to die for) before we rushed back through the cold to our car. The heater had barely begun warming us when Bill drove out of one row of the parking lot, only to circle into another row and park. When he turned off the engine, I was completely confused.
Bill got out, opened my door, and pulled out our small travel bags, leading me to our room at the Inn. On his own, mind you, he had reserved a room days before and even packed my bag with toiletries I use and matching clothes I'd actually wear. Being the planner down to the last detail, he had checked in with the receptionist during dinner on his supposed trip to the restroom.
I was not only surprised, but I also loved adding this to our memories from earlier visits to the Red Apple Inn.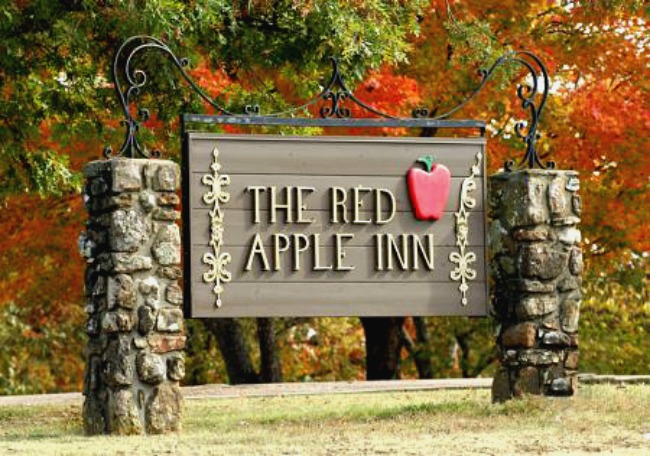 Eden Isle Through Time
The rich history of Eden Isle and the Red Apple Inn all started with one man, Herbert L. Thomas, Sr. From humble beginnings in Ashley County; he went on to build a successful insurance business as well as other investments and developments, securing an admirable place in Arkansas' history. It was in the early 1960s that Herbert and his wife Ruby purchased 500 acres from the Estes family to develop what is now Eden Isle.
In 1962, the dam was completed, and Greers Ferry Lake formed, reducing the Thomas property to 400 acres. That was plenty of land to develop the Red Apple Inn with a golf course, residential areas and a marina. The house exteriors blend with the natural setting. Constructed with native stone, wood and plenty of glass, it captures the property's views and reflects them.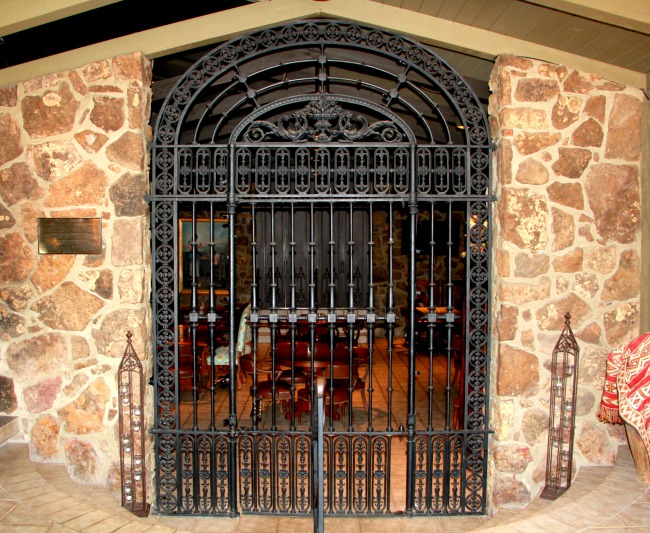 Herbert and Ruby also had a vision for the lodging space to blend with nature. Their great love for Mediterranean décor with a Spanish influence set them on a journey. When a castle in Spain was torn down, they bought a 400-year-old, ornate wrought iron gate. It continues to greet guests as they enter the lounge and expanded dining areas.
Other distinctive pieces create charming vignettes: antique armchairs in the lobby, a chest in one corner, an armoire in another. Two hand-carved antique chairs adorn weddings and showers and provide elegant seating for the bride and groom or mother-to-be.
In 1962, the Red Apple Inn lodge and restaurant opened. After a kitchen fire which forced them to close, the restaurant reopened for business in 1965. Whispers of simple elegance resound, and because of Herbert and Ruby Thomas' efforts, nature still abounds throughout Eden Isle's acreage. Native trees and plants thrive, and deer with their fawns roam freely throughout the community.
Ruby continues to breathe life into the restaurant's offerings as many of her recipes are still on the menu. Herbert was one of the influential people who played a part in President Kennedy's 1963 visit to the area for the Greers Ferry Dam dedication.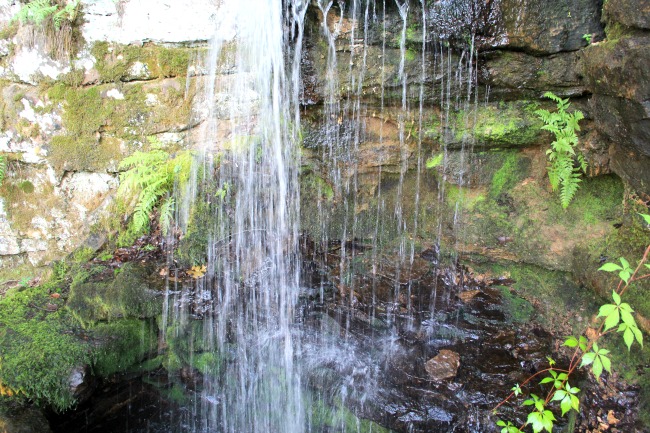 Several years after Herbert Thomas' death, Melvyn Bell purchased the Inn, restaurant, country club and land. He owned it until 1995 when Dick and Patti Upton, the founder of Aromatique, purchased it. The Upton's decades of living, loving, and investing in the Heber Springs area contributed to their dedication to repair, remodel and upgrade the Red Apple Inn property and grounds.
General manager David Smith said, "The Uptons wanted to make the Inn a place to stay for a relaxing getaway, close to bigger cities such as Little Rock and Memphis. Patti always referred to us as a luxury country inn. She and friends set about creating this atmosphere when they started purchasing furniture and décor for the Inn. This included tile throughout, real stucco in all public areas, and furniture and paintings from Mexico."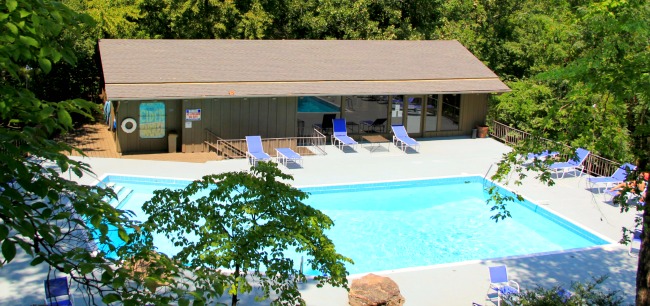 Creating Your Own Memories
Crossing over the causeway to Eden Isle, prepare to awaken your senses. Breathe in its sweet fragrance. Absorb the chorus of birdsongs and waterfalls. Relax and appreciate the many views across the mountains and lake. Tantalize your taste buds with the restaurant's many offerings in the dining room for a personal celebration, conference or private event. Let them all culminate for the complete experience.
"The Inn's rooms for lodging and spaces for conferences and private events underwent a remodel in 2015," Smith shared. He then added, "Mr. Upton always stresses his desire for us to create memories for our guests. And it sounds like 'mission accomplished' in your case."
Today there are numerous choices to balance its restful and invigorating environment. Their championship 18-hole golf course offers majestic views, as do the two swimming pools and lighted tennis courts. They also have a fitness center, two steam rooms, two massage rooms and a whirlpool. A Sunday buffet is another excuse to find your way there. And access to the lake allows possibilities for both day and night activities.
Find out more about their lodging offerings, and spaces for conferences, private events plus their many amenities on their website. Be sure also to visit their Facebook page and remember, take an extra piece of Sticky Pudding Cake home.