We all have our favorite genres of music. Yet, there is music that crosses into the overlap, like in the Venn diagram. This is the music we all long to hear for thoughtful times, reminding us of driving down a winding country road, reflecting. From my Boomer generation, James Taylor, Cat Stephens and Carole King still take me into a zone that tends to broaden me, deepen me, secure me in my place and time.
That's why I stopped to pay attention to Dane Joneshill's new offerings and his music videos. Everything that Rises Must Converge is Joneshill's debut album released on January 19, 2018. It's smooth in sound while deep in meaning.
He spent a year writing poetry-like lyrics with strumming sounds to soothe us in our struggles and probe us if we choose to press on to higher callings. Like me, once you hear the songs, you'll probably want to know the backstory that was the impetus for each ode.
When asked about the album title, Joneshill shares, "Actually I heard and read this title— Everything that Rises Must Converge—four times in one week. It started as I was reading a Flannery O' Connor short story with the title, then in a Mary Oliver poem. I think another reference was about racial integration. This led me to read about Jesuit priest Pierre Teilhard de Chardin who first coined the phrase. Each had a different but similar meaning that had to do with brokenness. How it was only a temporary fracturing that deepened us in our humanity and the universe, beauty and wholeness, love and kindness."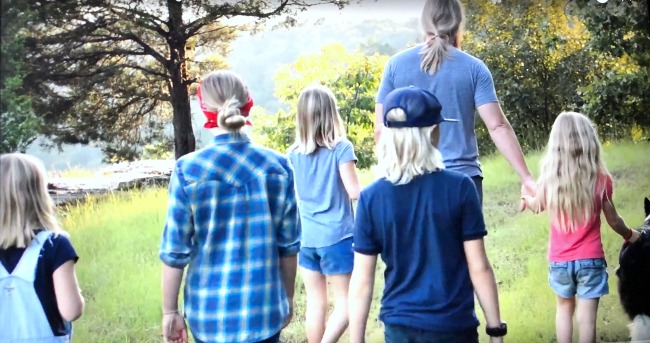 Photo Courtesy of Hannah Joneshill
Dane grew up valuing words and their influence while living in an isolated space—the wildland and seaside in Alaska. Now for twenty years this songwriter, worship leader at Fellowship Bible Church in Searcy, husband of 17 years and father of five lives deeply rooted within the Arkansas landscape on rolling land with cliffs overlooking the Little Red River.
Moving to Arkansas twenty years ago, he met his wife Hannah (Fouts) at Camp Takodah. Her large family was already rooted in the area. Hannah and Dane's faith in God was their strongest connection.
Joneshill was a business major with his graduate work in Marriage and Family Therapy at Harding University. His music evolved later.
Throughout the past two decades with family and faith as his priority, he waited for the right season to carve out time to write songs and create this album. He traveled to Atlanta, Georgia, to work with his friend and producer David Walker for the album's quality sound. Jesse Carr and Hannah Joneshill filmed his music videos with incredible scenes mixed with faces and poignant moments. Hannah also caught her husband in thoughtful and everyday poses with her camera.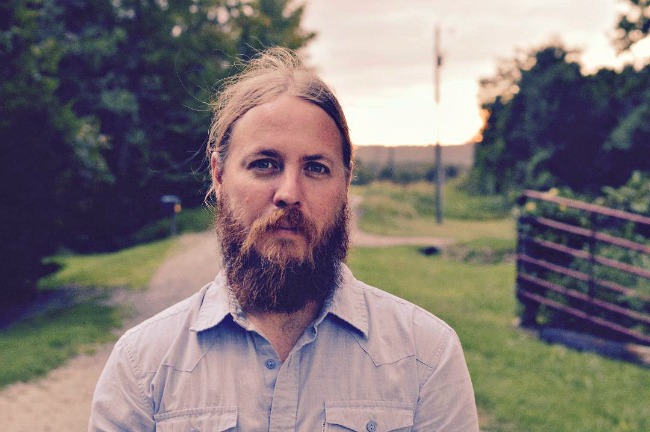 The songs that first caught my attention, I saw in music videos.
In "Fragments" we watch the back of Joneshill writing on his office walls amongst paintings and drawings his father created. His artist/poet/nutritionist/avid reader Pop influenced Joneshill's artistry.
In "If I Could" Joneshill touches upon the brokenness 
"If I could,
I'd take your memories,
hide behind your eyes
like a kind-hearted thief."
The lyrics strengthen with each measure as we watch Joneshill singing with his own beloved family on an Arkansas mountainside overlooking his world.
Since childhood he says he's observed and listened to others, adding, "the more I've paid attention, the more I've realized the value of all the little stories unfolding around me."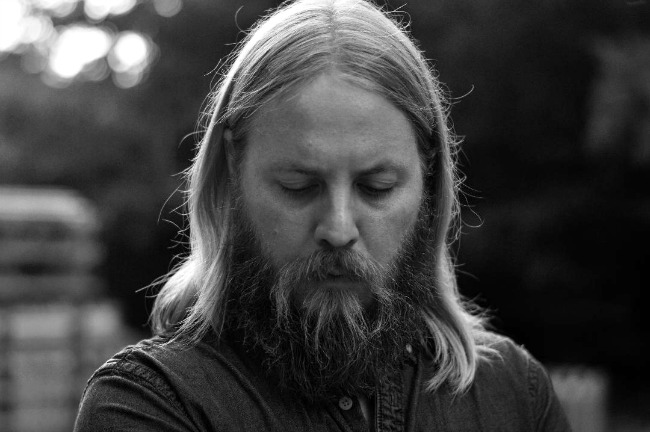 On his website he writes:
"There is a common wisdom in choosing the song order for an album that leans toward putting the strongest songs in the front half of the record and try to hide the weakest ones at the back. This I did not do. It made far more sense to me to allow the songs to tell a more complete story. While this is not, strictly speaking, a concept album- it does form a sort of narrative."
What is his theme throughout?
"Hard won hope," he says.
Dane is a man of few words, yet he arranged an album full of words to do more than entertain us. They're meant to inspire us, enrich us, as we also get to experience how everything that rises must converge.
On his website https://danejoneshillmusic.com, for a limited time, he's offering a free download of his album at Noise Trade. You can also link to his music videos, read and hear impactful words in his letters and album trailer. The album cover is one of Joneshill's father's drawings.