Autumn is one of the best times to get out and enjoy our beautiful state. Central Arkansas residents and visitors have a lot to look forward to this season. Whether you enjoy attending festivals, hunting for the perfect pumpkin, heading into the woods to see a beautiful waterfall or catching the headliner at the State Fair, these six Central Arkansas cities will have you snapping pictures and making memories this fall.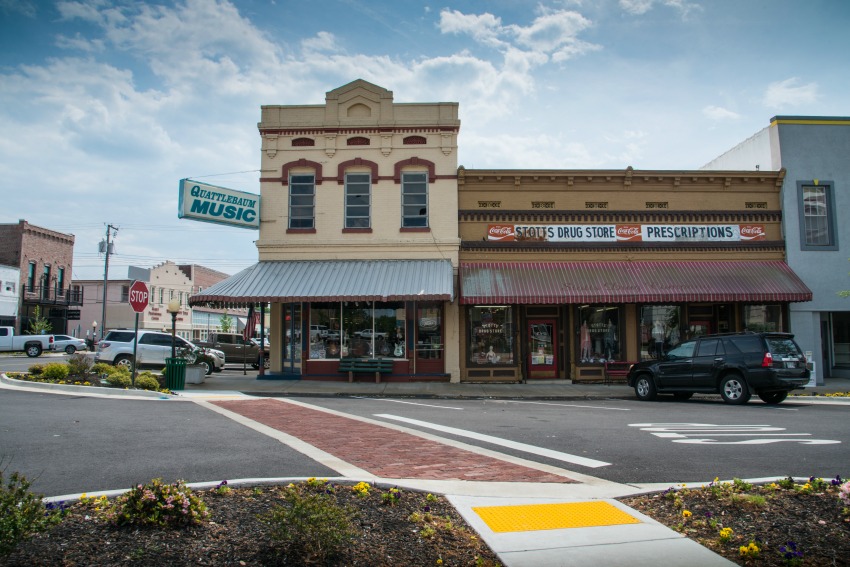 Photo Credit: Arkansas Parks and Tourism
Searcy
If you haven't been through downtown Searcy in the last few months, this fall offers several opportunities to experience the new growth in this old town. A main street beautification project has made downtown a destination in itself, and the Think Art Project has brought art and life to the streets and alleys. The recent expansion and opening of several restaurants and shops plus the award-winning Center on the Square Live Theater, Quattlebaum's Music, the recently updated Rialto Theater and the twice-weekly farmers market is bringing more and more people to the square to see all of the wonderful things downtown Searcy has to offer.
ENJOY
September 28 — 29, Get Down Downtown Searcy will celebrate its 11th year with the two-day family fun festival. There will be live music, crafts, food trucks, rides and more. Musical guests include Restless Heart and Anna Brinker. The festival begins at 6 p.m. on Friday.
Beats & Eats is a monthly festival that focuses on music and the arts. The events kick off in April and conclude with a huge New Year's Eve celebration, complete with a lighted ball drop. For one Saturday evening each month the community comes together just to have fun. Each month there is a new theme, and participants often like to dress up for the event. Remaining dates for 2018 include the Battle of the Choir on October 27, Thankfulness on November 17 and the New Year's Eve Bash on December 31.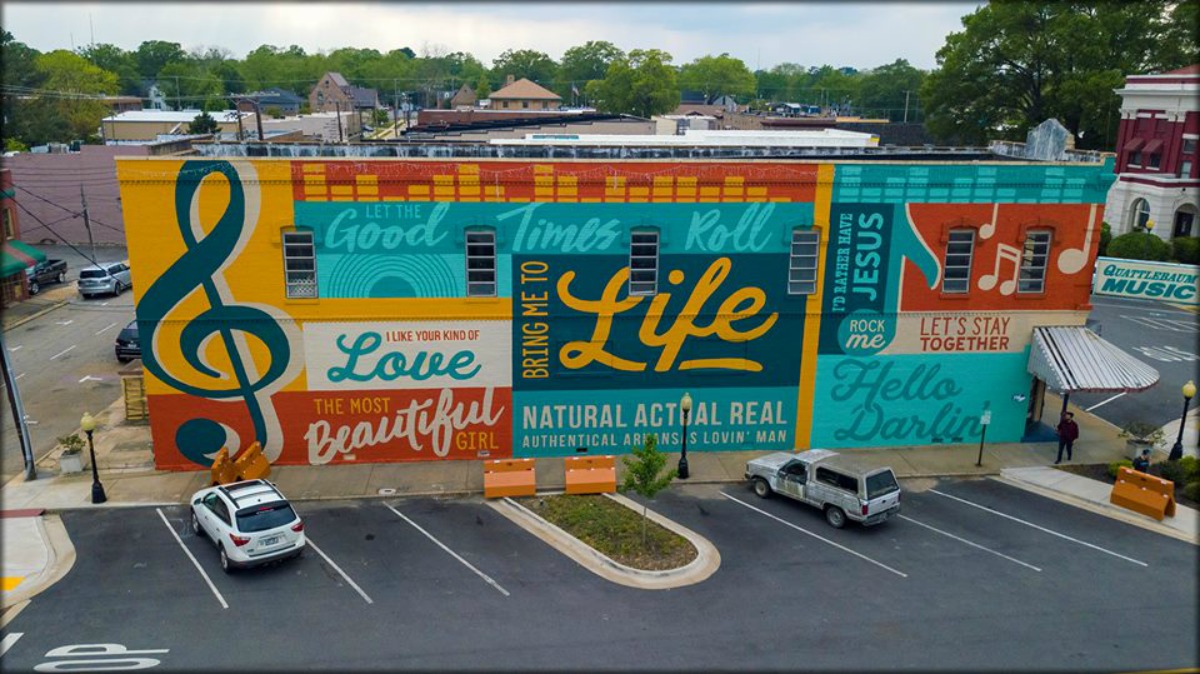 SHOP
Beyond Boundaries Outfitters is an outdoor equipment and lifestyle shop that you need to keep on your radar. In the last year, they have settled into a new downtown location and expanded their offerings to include two of their own clothing lines. The Stay Groovy line was inspired by the millions of people who battle cancer each year. 10% of each sale from the Stay Groovy line goes to First Descents, an organization that provides outdoor adventures for young adults affected by cancer. Their long-anticipated Hippie Man Line released on September 7 and features a bearded hiker giving a peace sign.
EAT
Fans of Loblolly Ice Cream will want to check out The Soda Jerk which opened in July 2018. This fun little soda shop features Loblolly ice creams, handcrafted syrups and bubbly handmade sodas. They open at noon on Thursday — Sunday.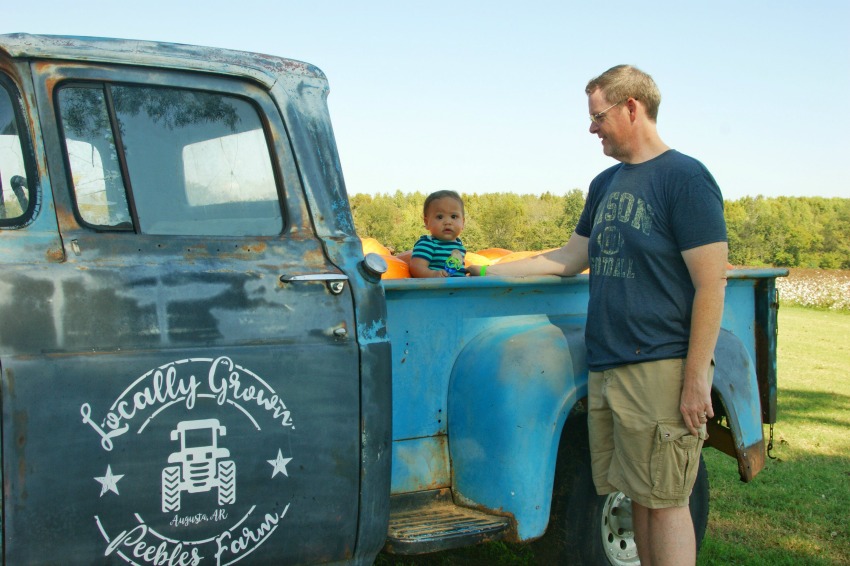 Augusta
Augusta is a small farming community located northeast of Searcy along the banks of the White River. Although it seems to be a place you just pass through on your way to Memphis, it's definitely a place worth stopping, especially in the fall.
ENJOY
Named the best pumpkin patch in Arkansas by Readers Digest, Peebles Farm and Corn Maze is a great place to take the whole family. More than just a pumpkin patch, they have hayrides, a petting zoo, a corn cannon and, of course, a corn maze. Peebles Farm is a popular destination for field trips during the day and the perfect outing for families on the weekend. In the evenings, you can often roast marshmallows around the fire, and going through the corn maze at night offers a whole new experience. They open for the 2018 season on September 22 and will be open through Halloween.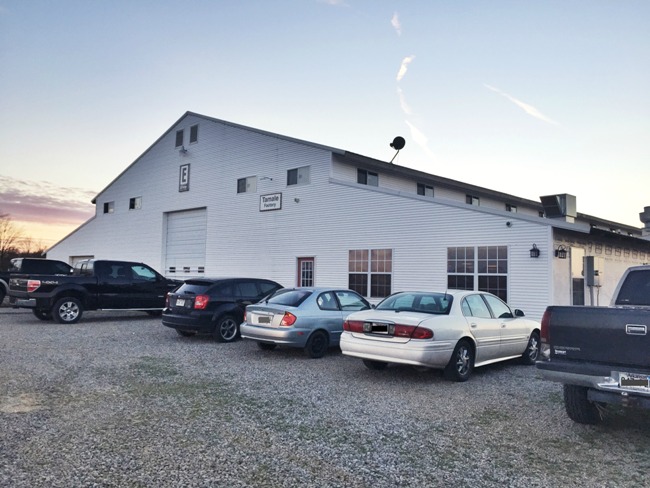 EAT
The Tamale Factory is an unexpected treasure that can be found just outside of Augusta in the nearby town of Gregory. Featuring family-style steaks, soaked salads and some of the best tamales you will ever eat, people drive (and sometimes fly) from all over to enjoy a meal at the Tamale Factory in their dining room that is attached to a working horse barn. You'd better make reservations in advance if you don't want to wait because it is definitely the town hot spot. Owned by the same people who operate Doe's Eat Place in Little Rock, patrons will recognize the same level of taste and quality quietly nestled among the rice and soybean fields.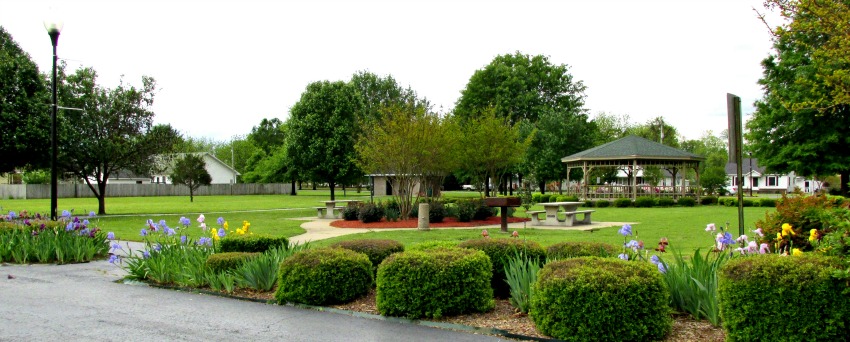 Photo Credit: Arkansas Parks and Tourism
Beebe
Even if Beebe isn't your dream hometown, it is a town worth visiting. Beebe's extensive selection of flea markets and antique malls make it a mecca for junkers of all ages. Add in some fun festivals and delicious food, and you know you have to have Beebe on your list this fall.
ENJOY
The Beebe Farmers Market has become a beloved local destination for quality meats and veggies all spring and summer long. Although the market officially ends on September 27, special winter markets will take place on October 4 and 18 and November 1 and 15. Shoppers can get holiday meats, eggs, baked goods and crafted gifts.
Family Movie Night is coming to the Beebe Ballpark on Saturday, October 20. Bring your blankets, lawn chairs and the whole family to watch Despicable Me 3 while sipping water and munching on popcorn. The event is free.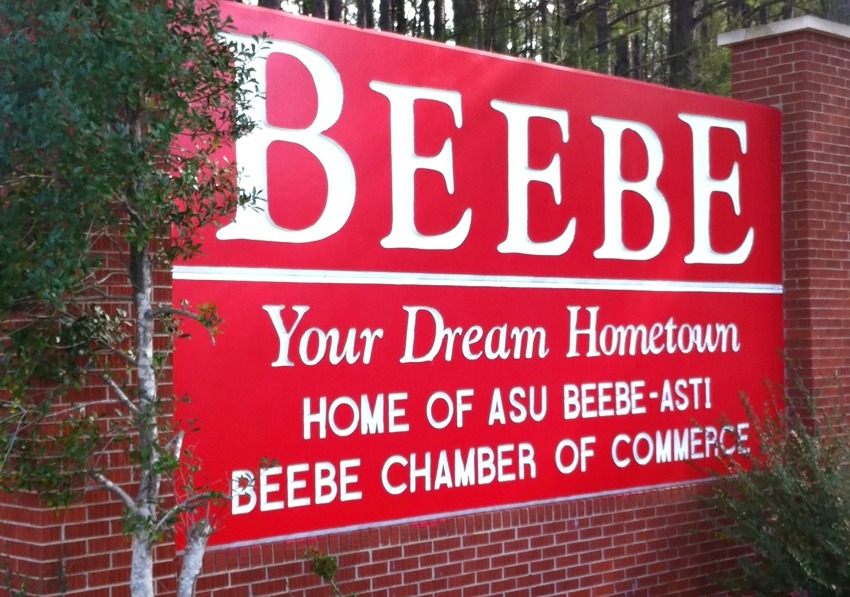 Photo Credit: Arkansas Parks and Tourism
SHOP
On November 17, with more flea markets than one could count, lovers of vintage finds will want to attend the annual Christmas Market Tour. Shoppers can start at any market and then hop over to the next while enjoying Christmas music, food, prizes and lots of sales.
Arkansas State University — Beebe will also host their second annual Jingle Bell Beebe shopping event on November 17. Get all of your holiday shopping done in one spot. With over 40 vendors you are sure to find something for everyone on your holiday list.
EAT
BBQ lovers will enjoy Suttle's Road Hog BBQ. They serve up all of your BBQ favorites, and the prices are great. They are closed Sunday through Tuesday though so plan accordingly.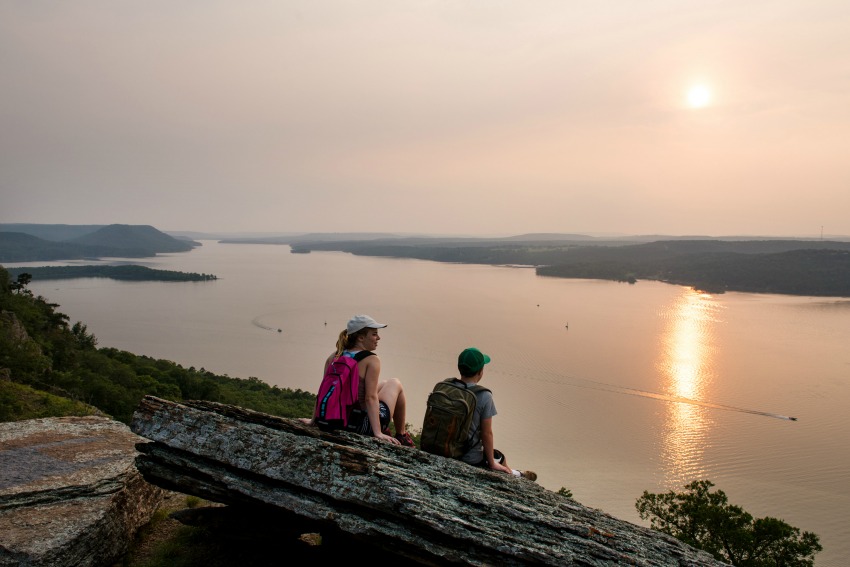 Photo Credit: Arkansas Parks and Tourism
Heber Springs/Greers Ferry Lake
Greers Ferry Lake is a bustling summer destination that becomes a place of quiet tranquility and reflection each fall. As lake traffic slows and fall colors emerge, you'll want to make time for just one more day on the lake before you pack away your paddle boards and kayaks for the winter.
ENJOY
Collins Creek, Bridal Veil Falls and Sugarloaf Mountain in Heber Springs should be on your hiking itinerary all year long, but especially in the fall. As the rains pick up Collins Creek and Bridal Veil Falls are beautiful and picturesque waterfalls worth seeing. The hikes to each are relatively moderate, family-friendly and offer a huge payoff. Sugarloaf Mountain is a bit more advanced, and you will want to commence your hike with plenty of food and water in your backpack. The climb to the summit can be a bit tricky, but the view is spectacular.
Sugarloaf Mountain Island (not to be confused with Sugarloaf Mountain) is accessible by boat only but offers a well-groomed trail. The moderate trail, Arkansas' first nationally designated trail, switchbacks along the island and commences with newly reconstructed stairs that assist you to the top of the trail where you can look out over beautiful Fairfield Bay.
Fairfield Bay hosts several fun festivals throughout the year. Octoberfest will be a bit scaled back this year due to the construction of the new hotel, but it still promises to be a fun event. October 6 from 6 to 9 p.m. sing along as they Roll Out the Barrel, hike along with the Volksmarch, enjoy German food, live music, dancing, contests and more. Feather River will provide music.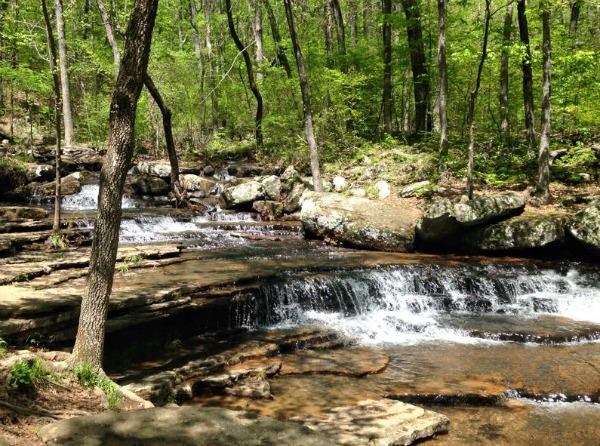 EAT
Visitor to the Greers Ferry and Fairfield Bay Areas will want to check out Janssen's Lakefront Restaurant. Their entire menu is great, but you surely want to save room a piece of one of their amazing cakes!
If you are on the Heber Springs side of Greers Ferry Lake, the Red Apple Inn which overlooks the lake and Cafe Klaser which overlooks the Little Red River are always popular spots to grab a great steak or seafood meal. Downtown favorites include the Jitterbug Coffee House, Smoke House Restaurant and Cindy's Eats and Sweets.

Photo Credit: Conway Chamber of Commerce
Conway/Mayflower
The hip and trendy Conway, also known as the "City of Colleges," is not just for college kids. With a play space designed to let kids play while parents sip coffee, a thriving art alliance and a host of shops, restaurants and entertainment venues, there is something for everyone.
ENJOY
Conway Eco and Art Fest will pair up to bring ecological awareness and a celebration of art, music, theater and dance to the city. The weeklong event hosts a variety of art and eco activities and culminates with a festival in Laurel Park on October 6.
Schafers and Collins Pumpkin Patch in nearby Mayflower opens on September 29 for their 19th season. Enjoy a hayride to the pumpkin patch to select your favorite pumpkin. Kids can enjoy the barnyard and the family-friendly play area, and a concession stand will keep everyone well-fed.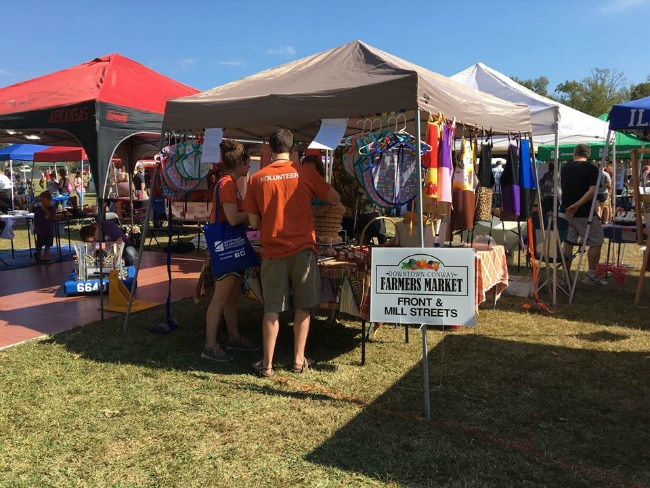 Photo Credit: Conway Eco Fest
EAT
The Wunderhaus is where you want to head to enjoy all of fall's garden bounty. The European-style kitchen serves up a menu that is tailored to locally available ingredients. They are a tiny restaurant with a tiny kitchen but the staff has big hearts, and the food is big on flavor. You may have to wait a bit, but the meal will be well worth it.
Photo Credit: Arkansas Parks and Tourism
Little Rock
Not only the hub of central Arkansas but the entire state, Little Rock is home to one of the most anticipated fall events in the state — the Arkansas State Fair! Little Rock is full of opportunities to get outdoors and enjoy the season.
ENJOY
October 11 — 21 the Arkansas State Fair will showcase Arkansas agriculture, livestock, the arts, and technology through a fun and educational family event. This year's entertainment includes Charlie Daniels Band, RATT, Ginuwine, Twista, Mark Chestnut and more. The midway is the main attraction for kids, and you want to save plenty of room to enjoy all kinds of sweet, salty and fried treats from the large assortment of food vendors. 
October 24 — 27 Boo at the Zoo is a central Arkansas staple that provides a safe, fun and educational opportunity for children to enjoy Halloween. BOO transforms the Zoo into a botanical garden filled with colorful lights and fun Halloween-themed decorations making Arkansas' largest Halloween-themed attraction worth strolling through. Adults 21 and older won't want to miss Boo at the Zoo adult night on October 19.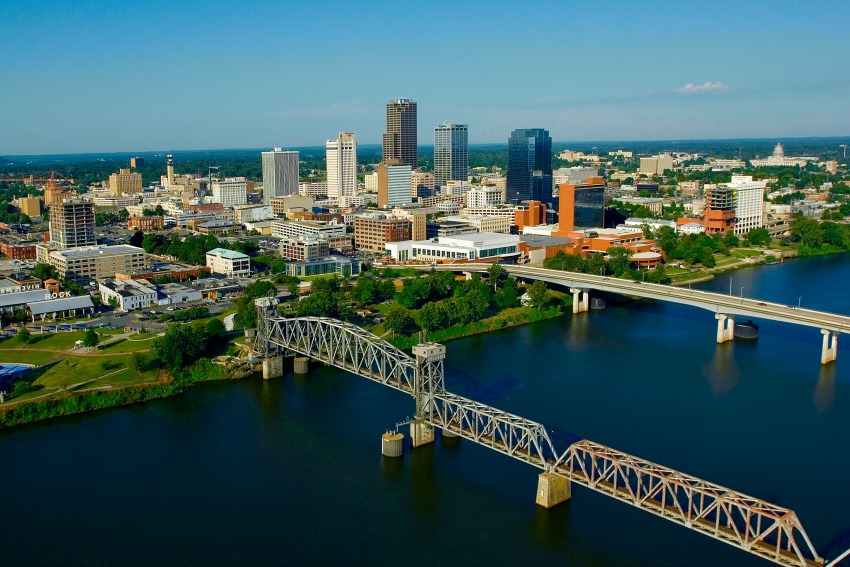 Photo Credit: Arkansas Parks and Tourism
SHOP
Motley's Pumpkin Patch is the ideal stop for all your pumpkin, gourd and fall décor needs. They open to the public on September 29, and the $11.95 admission includes all of their fall activities. Once fall is over Motley's transforms into a Christmas tree farm with a wide variety of trees to choose from.
EAT
Little Rock is a food-lovers dream! With flavors, fusions and fares that rival cities twice its size there is something for everyone. Some of our favorites include Milford Track, Leo's Greek Castle, The Pantry, The Root Cafe, Doe's Eat Place and the ever-growing selection of Central Arkansas Breweries.