When I wander into Moore Art Supplies & More, Chelle is jumping up from her latest painting.  Wiping the bright pigment from her hands she smiles and asks what I have been up to as I drool over the selection of paints and colored pencils.  We chat about our latest projects, what classes are coming up, and the Conway art community.  You can't beat the personal connection you get from this local art supply store.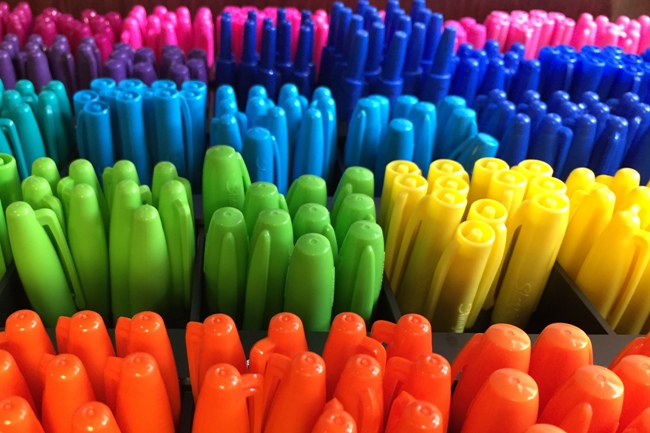 But wait there's so much more…..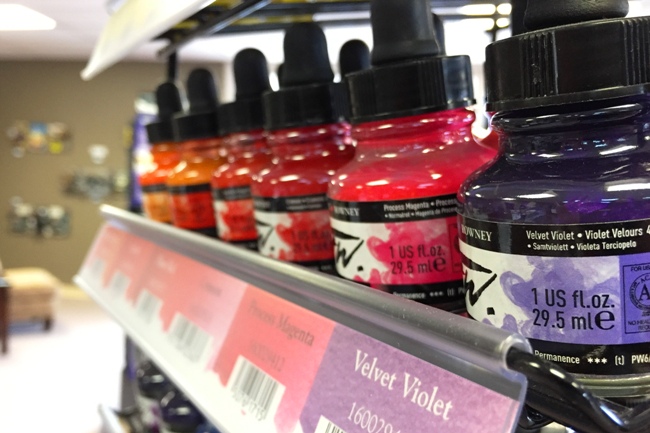 Chelle Moore and her daughter Emily own and operate Moore Art Supplies & More in Conway, Arkansas. After relocating to Conway for the great school system, Chelle knew this was where she wanted to start her own business. "I come from a family of business owners, so having my own business wasn't something 'new' or 'impossible' to me."  She toyed around with ideas like a coffee shop or a clothing boutique but she didn't drink coffee, and in her own words "fashion isn't really my thing."
"Each time I'd come across an opportunity or an idea, I'd toss it to my mom and my daughter for feedback – and each time they would look at me like I had lost my mind!"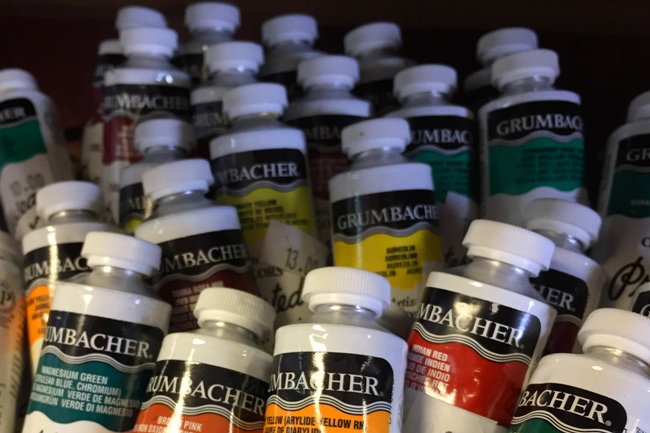 But when Chelle had the opportunity to buy the inventory of a small art store, the idea just seemed to fit perfectly.  Her daughter Emily had been an artist all of her life and Chelle had always dabbled in creative efforts when younger.  "We knew the products; we knew art….so it just made sense to move forward with this opportunity."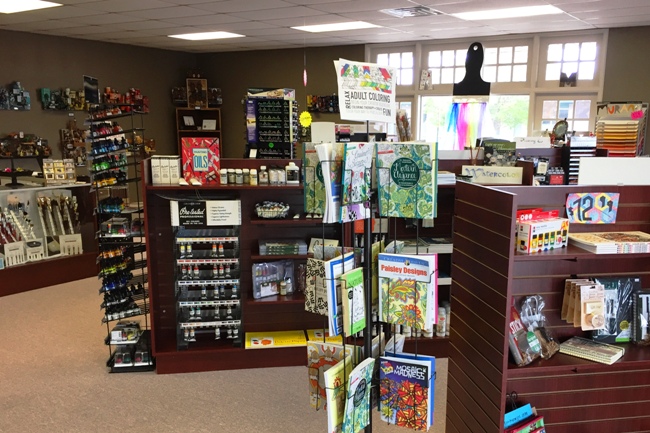 Once their doors opened the small store on Deer Street offered creative opportunities to the public that were not available anywhere else in town. Chelle didn't just want her store to be a place where an artist could pick up a tube of paint or a canvas, but a hub of creative resources for anyone that was interested in exploring their artistic side. The more serious artists get a lot of use out of the gallery space and the creative work space offers an outlet for class creation.  Those wishing to learn more benefit from a collection of weekly classes and monthly workshops that cater to a variety of skill levels.
"I've noticed when beginners come in for a class that they start out a little nervous or are quick to admit they have 'no idea what they're doing' or that they 'can't even draw a stick figure'…. but by the end of class are impressed with themselves and their abilities to create art. I think it's inspired quite a few people to pursue art more – whether it's furthering their knowledge on a subject they just completed a workshop on or exploring a different medium altogether."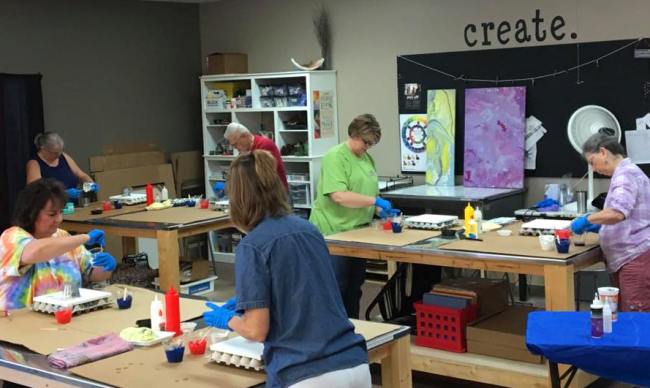 Chelle admits her favorite part about owning an art store is getting to create something whenever the inspiration strikes.  But, she also loves that every day she encounters creative and talented people and plays a small part in helping to promote or encourage their talents. Her hope for the future is to build on their classes and workshops as well as offer more creative conversations and outlets for artists to get their work into the hands of art lovers.
"The sky is the limit when it comes to creativity and what we can do with it – and we're open to exploring all our options when it comes to the arts community in Conway!"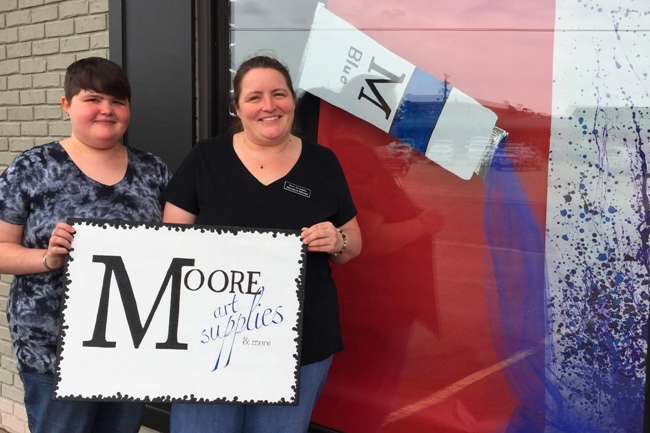 Stop by and visit Chelle and Emily at Moore Art Supplies & More at 1015 Deer St. in Conway, AR, just off of downtown.  Or visit the website and follow them on Facebook for more information about classes and workshops.