Summer camp is synonymous with freedom, adventure and an awakening to the life skill of sleeping in close quarters with others. Spending a week at a summer camp when I was a child meant sleeping on bad mattresses in run-down cabins, and never noticing. Camp experiences pushed the boundaries of old friendships while encouraging new ones and I discovered the greatest adventures are found in nature—and away from parents.
My son's first sleep-away camp experience last summer in Arkansas was no less exciting—for him or me. He continues to talk about fun on the lake, competitions among campers, getting to try new things (like being away from his parents) and going back to camp this year.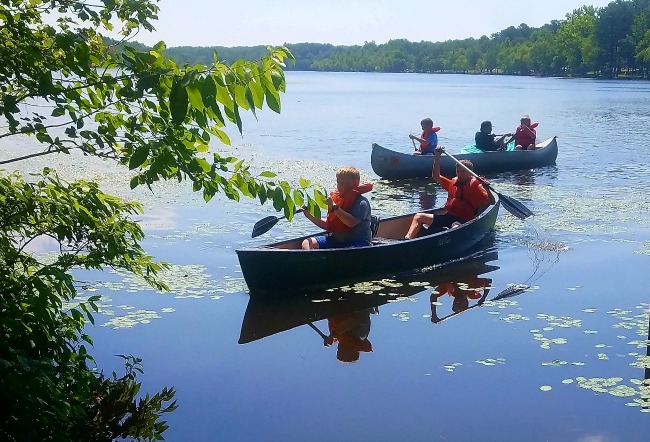 Photo courtesy of Lutheran Camp
Children who attend summer camps in Arkansas enjoy outdoor adventures surrounded by The Natural State's forests, mountains, lakes and a lot of camp counselors with a heart for young people. And no worries if youth is a thing of the past. Several of these Arkansas camps have programs for adults to have a little summer fun, too.
Northwest Arkansas
Camp War Eagle is a popular experience in Northwest Arkansas for thousands of children every summer. The nondenominational Christian camp assigns kids to tribes where they engage in fun and healthy competition. Campers can choose to learn about archery, sports, sewing, culinary skills, rocketry, painting, photography and other options during their session. My son most loved the water activities at the camp's cove and the great counselors who supervised his cabin. Camp War Eagle also offers:
A sliding fee scale for families
Opportunities throughout the year for campers to stay connected within their community
Volunteer and community involvement requirements for return campers
Summer 2018 Information: Camp War Eagle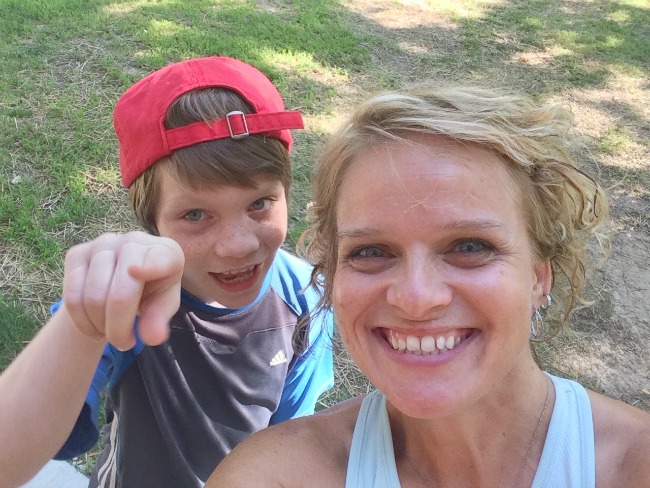 Team Effort Youth Group Mission Trips, Eureka Springs | Providing service opportunities for residents in the Ozarks, Team Effort in Eureka Springs gives youth an opportunity to use their summer for serving those in need. The camps are "designed to be a mixture of hard work, spiritual growth and good clean adventurous fun." Participants can expect to come out of the experience with a greater appreciation for others' needs and skills to become good role models. In addition to site leadership for groups wanting to participate and serve, Team Effort provides:
Tools
Logistics
Programs and music
Group building
2018 Summer information for Team Effort, Eureka Springs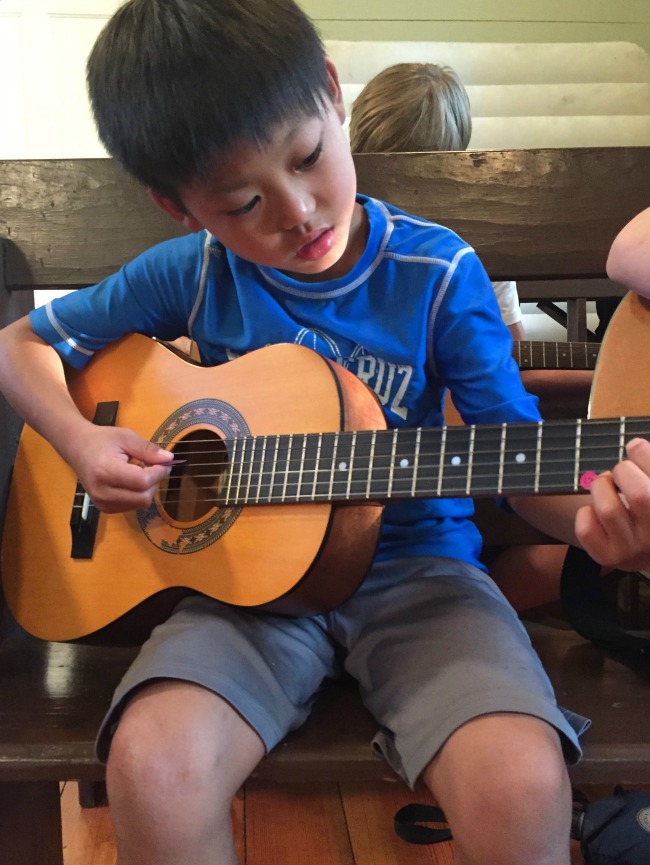 Photo courtesy of Lutheran Camp
Southwest Arkansas
With an enrollment limit to make sure participants get the full advantage of counselors, private Camp Winnamocka boasts a "frontier adventure" for children ages 7 to 15. Using themed quests, the camp works with children on a variety of life skills including teamwork and good attitudes. At Winnamocka, campers can also experience:
Nighttime activities of skit night, Star Wars and spirit competition
Environmental fun with map and compass reading, hiking
Weekend stay-over options
2018 Summer Information: Camp Winnamocka
West Arkansas
Camp Ozark | 6500 children, 400 acres, 150 activities, 11 weeks of summer sessions: these numbers help make up this self-described "incomparable" summer camp experience. However, this non-denominational Christian camp emphasizes their most important number is "1," representing each child that attends, thus becoming a part of the Camp Ozark family. A few of the amenities that help make this 60-year-old camp an extraordinary adventure:

Charter bus experience that brings in children from six states
Activities including extreme sports, creating arts, performing arts, equestrian and special electives with choices like scuba diving and Red Cross babysitter training
Access to Lake Ouachita
2018 Summer Information and Quick Facts: Camp Ozark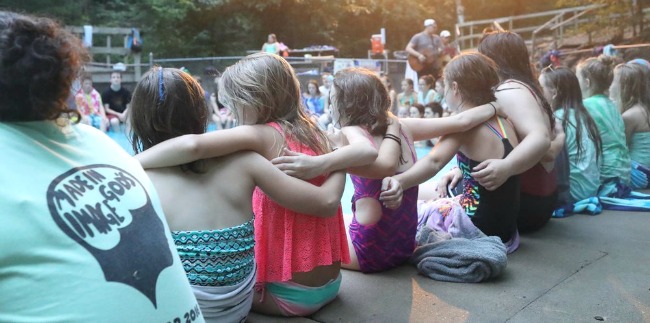 photo courtesy of Camp Mitchell
Central Arkansas
Camp Mitchell | A ministry of the Episcopal Church, Camp Mitchell offers opportunities for kids to explore, create and form friendships in a faith-based environment on top of one of Arkansas's most beautiful mountains. The camp serves children from primary grades through high school and offers:
Specialty camps for creative arts, adults with developmental disabilities and children with unique challenges.
Individual, family and small group retreat programs
2018 Summer Information: Camp Mitchell
Camp Aldersgate is a place where campers participate in adventures without the limitations they might experience elsewhere. Serving children with medical, developmental and physical needs, the camp has developed activities such as adapted archery and accessible ropes course. Aldersgate partners with local health agencies and medical programs to ensure campers' have access to quality medical care during sessions. Camp sessions options include:
Muscular dystrophy camp
Spina Bifida week
Diabetes week
A-Camp, designed for children with autism spectrum disorder
2018 Summer Information: Camp Aldersgate
Lutheran Camp on Petit Jean Mountain | Counselors at Lutheran Camp lead campers in Bible study and a variety of activities to "enhance their understanding of the world, strengthen relationships and build up their faith." Adventures include swimming, horseback riding, camping out, rock climbing and taking part in large group games.
Also happening at Lutheran Camp:
Arts Camp, a cooperation between Lutheran Camp and the Little Rock School of the Arts. Campers interested in drawing, painting, pottery, sculpture, journaling, acting, dancing and music will be taught by artists musicians, actors and writers.
Family Camp (July 29-31): a great option for all families, especially those with young children.
2018 Summer Information: Lutheran Camp
Arkansas 4-H State Camping Program, Little Rock | There is an impressive list of overnight camp programs for 4-H members ages 5 to 19: Camp leadership, outdoor school, ExCEL team building and SEEK science enrichment. This camping experience rests at the foothills of the Ouachita Mountains. Other learning opportunities with 4-H:
Day camp
STEM camp
Forestry and Wildlife
Craft Camp
2018 Summer Information: 4-H State Camping Program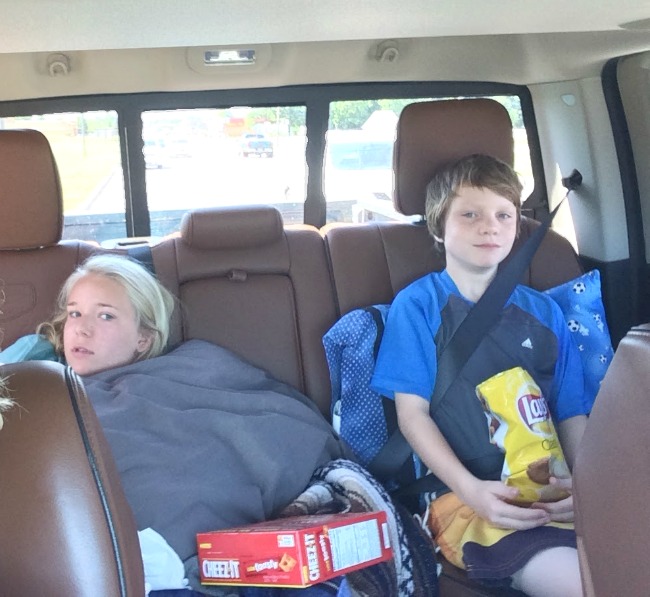 Founded in 1948, Camp Wyldewood is both a summer Christian camp and retreat center bordering the Little Red River and covering 300 acres of land. Campers here get to participate in challenge courses, rock climbing, horseback riding and water activities. For testimonials, parents can watch short video snippets on the camp's website and see additional video on its media page. Camp Wyldewood also offers:
Day camp options
Financial aid applications
Off-season sponsored retreats
2018 Summer Information: Camp Wyldewood
Ferncliff Camp and Conference Center, Little Rock | This camp and retreat center keeps a focus on hospitality, sustainability and outreach. 1200 kids enjoy Ferncliff throughout the summer while boating, bouldering, creek walking, mountain biking, mountain boarding, fishing and learning team-building skills. Ferncliff has a variety of accommodations for adult retreats and conferences:
Lodging rooms
Pond cabins
Lakeside cabins
Adventure areas
2018 Summer Information: Ferncliff Camp and Conference Center
Header photo courtesy of Camp Mitchell.