There is something to be said about rest and relaxation during the holidays. Slowing down, enjoying the season, ringing in a New Year that brings you peace and joy. Staying warm has also become a way of life in northwest Arkansas throughout the wintertime. My goal was to find a cozy little spot for a "staycation" in my hometown of Harrison.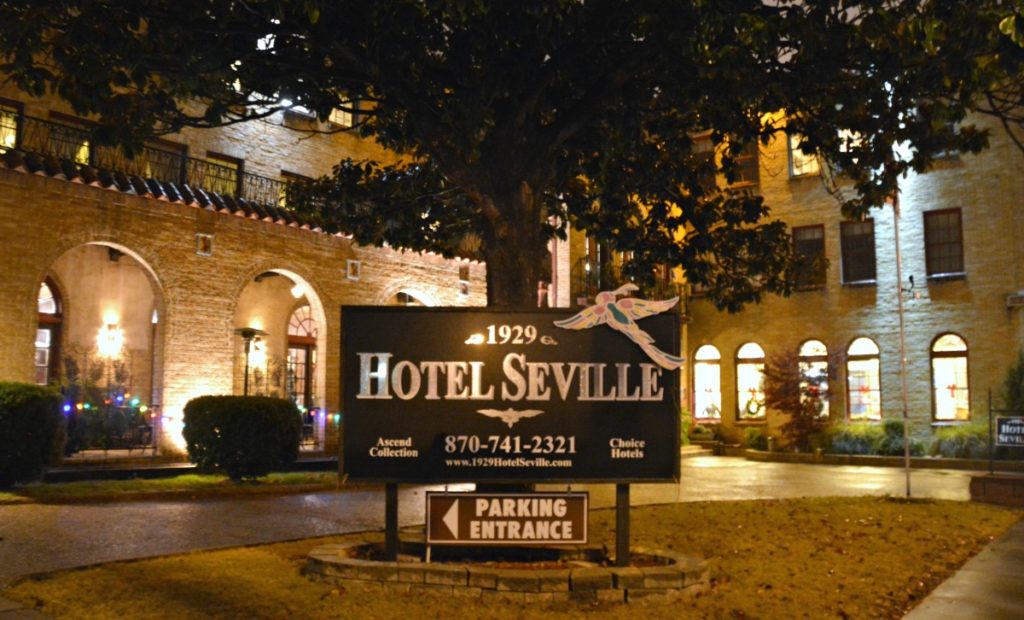 A staycation is a word I like to use for a mini vacation I can take without having to go too far. For me, I am lucky enough to live in Harrison with a historical hotel built in 1929. The Hotel Seville is its name, and it is a little gem just off the downtown Harrison square.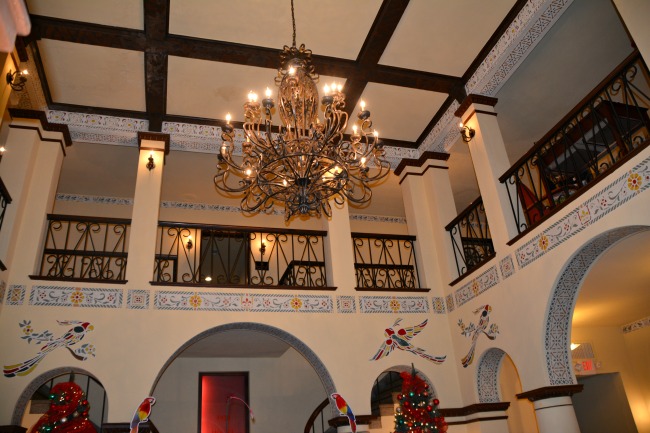 If I could use one word to describe the Hotel Seville, it would be cozy. I am in love with the small town charm I get from this spot. There are several different room options that range from a single queen to a presidential suite. You cannot go wrong though, because all rooms provide that quaint atmosphere you are looking for. The ambiance is warm and inviting. The small town feel of this historic hotel will be one that leaves you wanting more.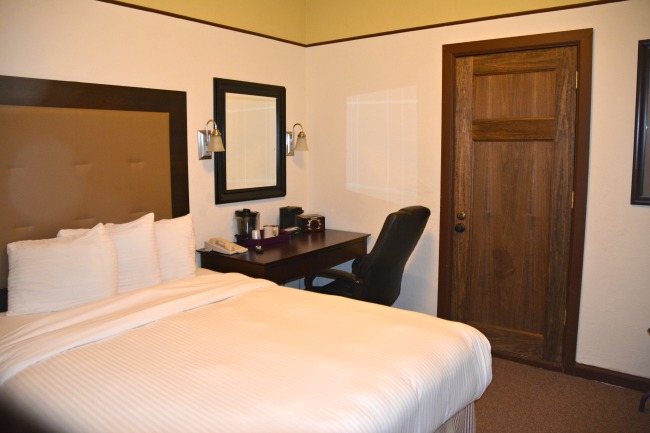 Since 1929, the Hotel Seville has undergone many changes. What it is today is what I want to talk about, though. Full service is a phrase I like to look for when looking for a nice staycation spot. A staycation needs to be easy. It needs to be a place where I can get everything I am looking for in one location.
John Paul's is the local grill located within the Hotel Seville. For all the details, view the menu. I would highly recommend trying the Bacon Mac 'n Cheese. Winter hours for the restaurant are from 3 p.m.-10 p.m. daily.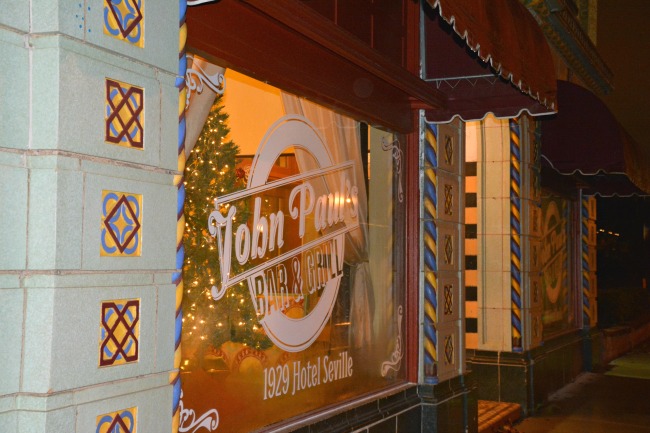 I cannot think of a better time to enjoy a staycation than the Holidays. If it is possible, I think the Hotel Seville is even cozier during December. The holiday decorations are in abundance, and it is easy to see why this location is a favorite of many.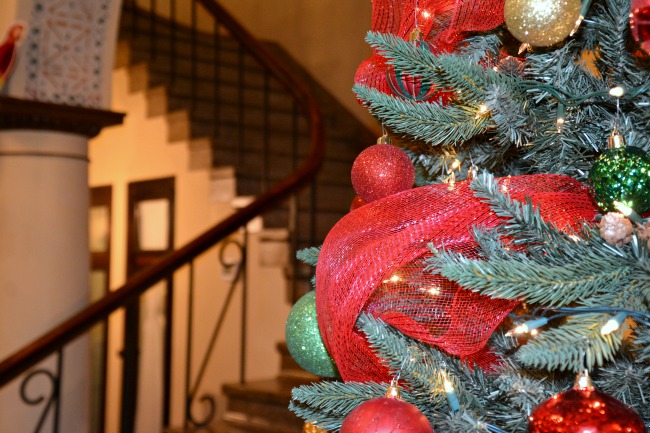 My favorite part of the holiday décor has to be the huge sleigh in the middle of the lobby. It is filled with an oversized teddy bear and toy horse that is sure to put a smile on anyone's face. The wrapped gifts are a nice addition to the sleigh. I immediately felt the Christmas spirit when I walked in.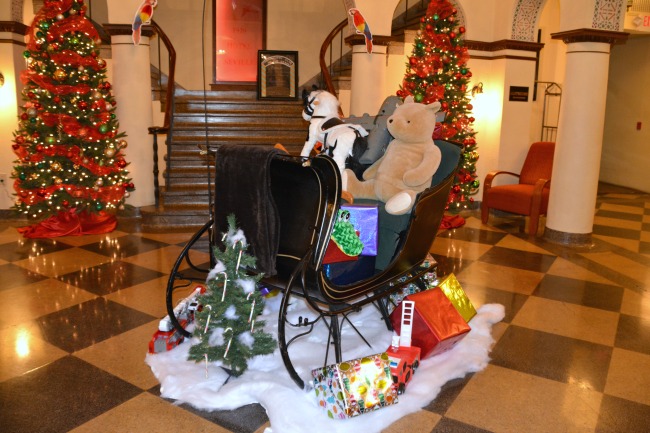 Even if you are not from this area, I think the Hotel Seville would make the perfect romantic getaway for two, or even the ideal location for a BFF getaway with a few close friends. You cannot go wrong with the Hotel Seville.
Be sure to check out the Hotel Seville's website and Facebook.
Have you ever visited the Hotel Seville? Would you enjoy a getaway at this hotel?