If you don't know exactly what you were looking for, you'll miss it. And that would be a real shame, because simply following a small sign down a short hallway leads you into a world of creativity. Brightly colored doors open into the studios of the Arkansas Arts Center Museum School, where classes take place all hours of the day, every day of the week. Nearly any art form you can think of is covered: photography, fiber arts, fused glass, jewelry, woodworking, ceramics, painting, sculpture – the list goes on and on.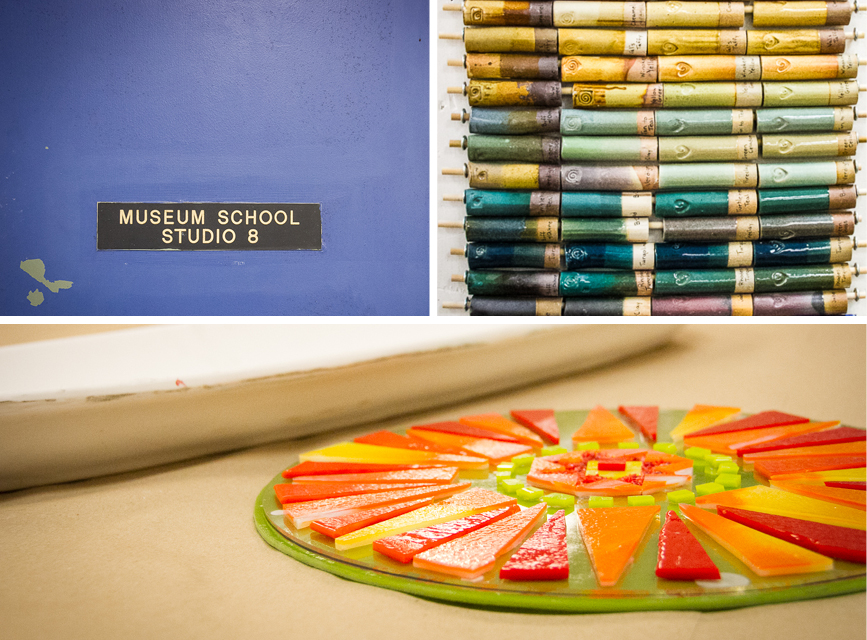 "Well, it's cheaper than therapy, is what I tell my husband," says Kim Lynch, laughing. She's one of the instructors for the fused glass classes, where students cut, break, and crush colored glass before fusing it back together to make large decorative pieces. She started teaching the class about a year ago, after spending several years as a student. Many students here repeat a class they enjoy again and again, using it as studio time. After learning the basics of a craft, they work on independent projects with guidance from the instructor. Now Kim moves around the space, helping one student find what they need, teaching another how to use a special saw to cut glass. The saw buzzes, hammers pound, and stunning designs begin to take shape.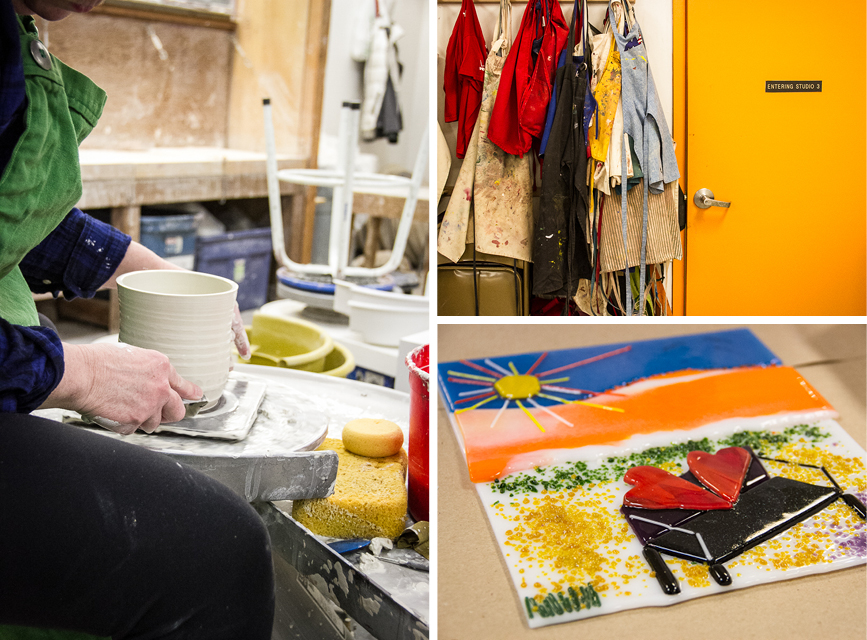 Just across the hall, the scene is different yet the same. Students are bent over tables, intent on their projects. Saws are buzzing, but these are far larger and louder. This is the woodworking shop. Mike France is a recent retiree taking his first Museum School class, even though he's been woodworking on his own for a while. "I live in Natural Steps," he says, "and a few years ago a tornado took out half of our pecan trees. These are trees my dad planted 60 years ago, and we lost 40 of them." He took the wood to a mill and had it cut into planks, and is using some those planks now to make a memory bench for a friend who lost his son. The patterns in the wood are beautiful, and it is easy to picture the bench it will become, sure to be treasured for years.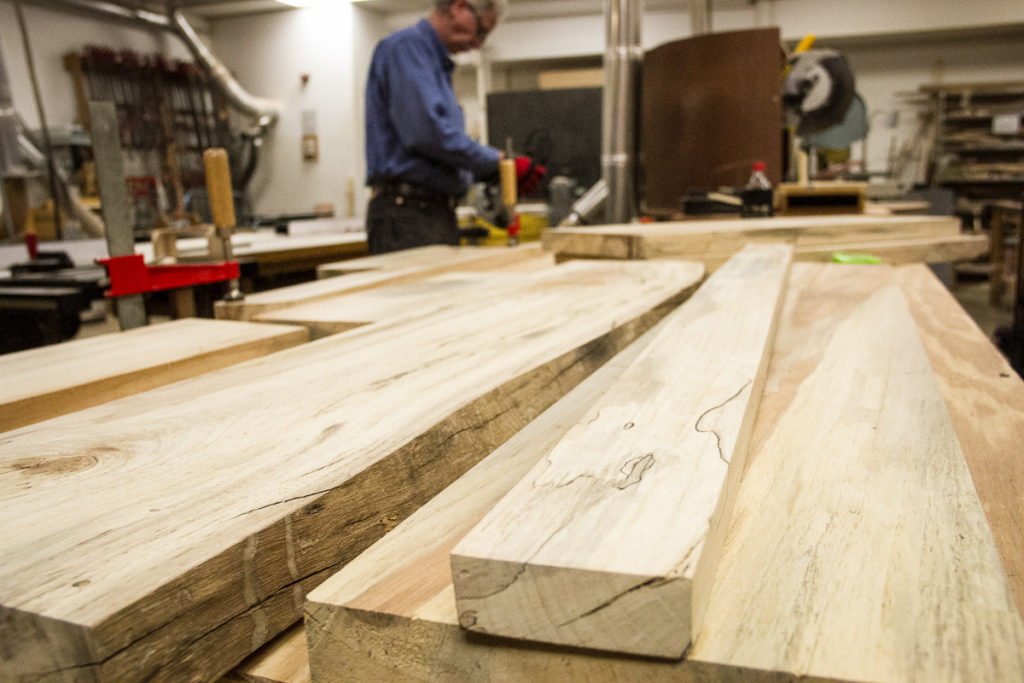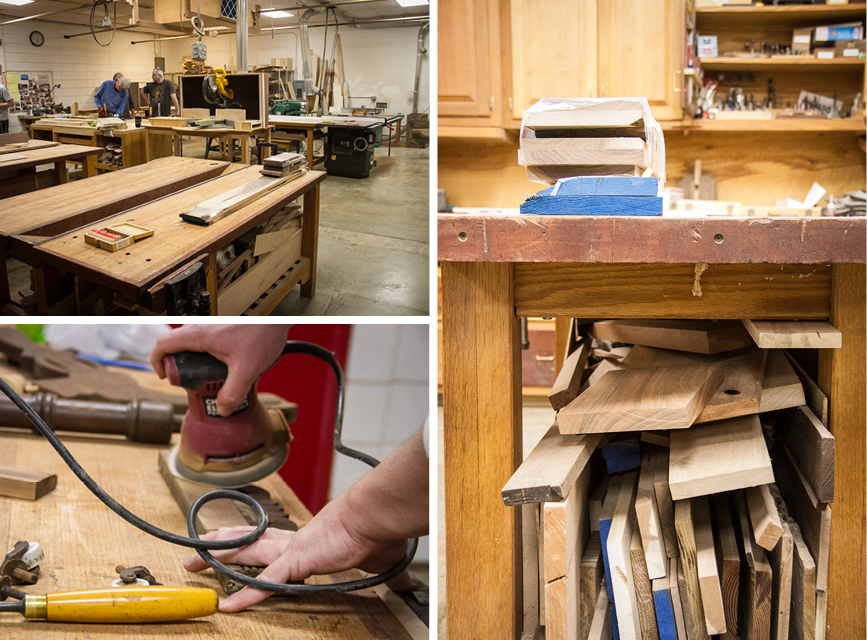 Stories like these are all over the studios. "The thing about the Museum School is we have a really wonderful community. There are over 200 students here and they're all really supportive of each other. It's not that way at a lot of places," says Beth Lambert. She came to her first class at the Arts Center 45 years ago, when she was 5 years old, and has been here ever since. Now she teaches ceramics and is a studio artist here. "After I took my first clay class, I discovered it was what I wanted to be doing all along."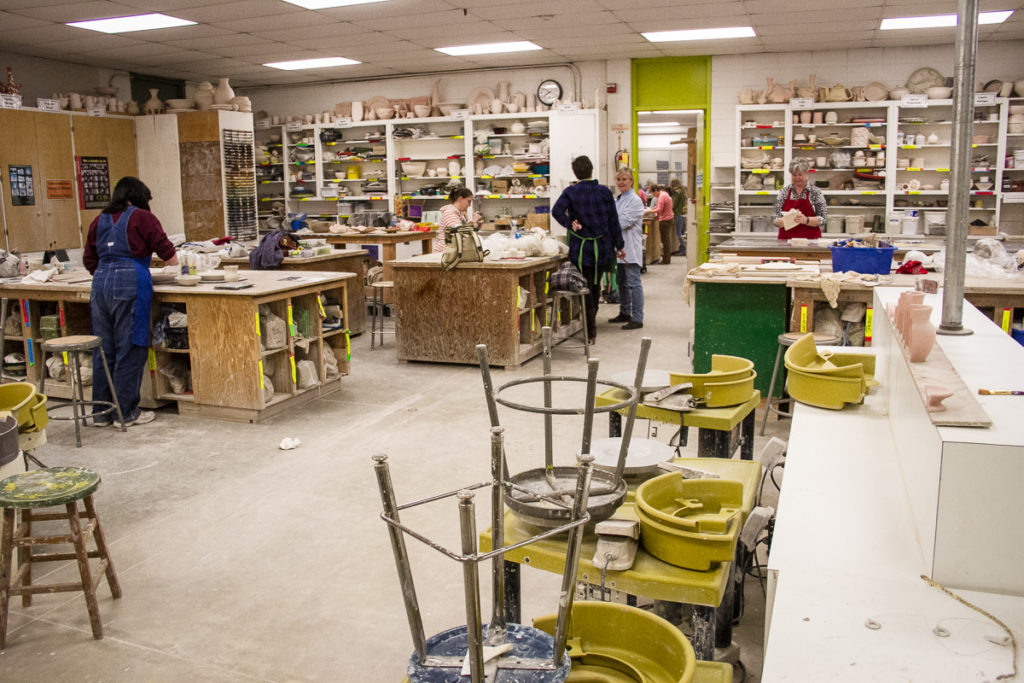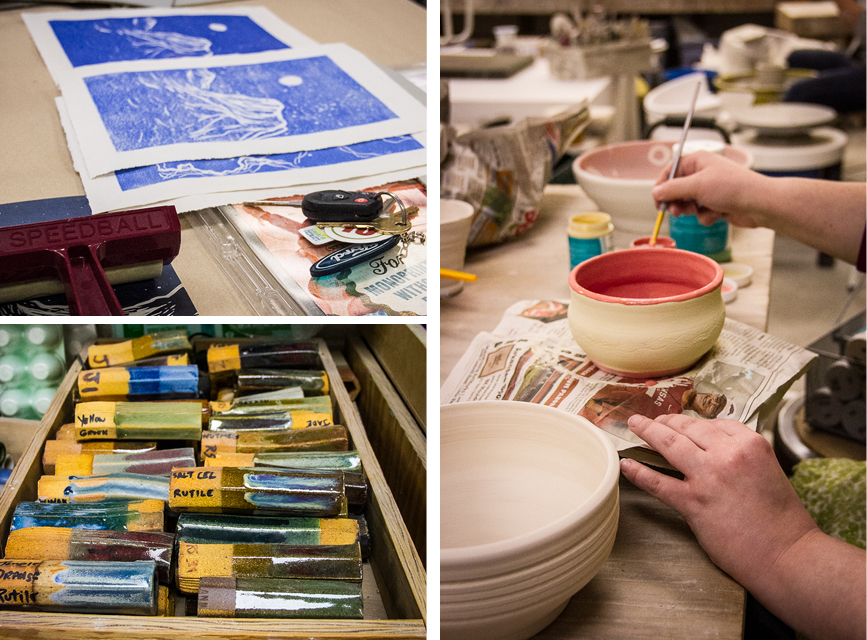 Michelle Rohlman, a student in Kelly Edward's ceramics class in the next studio, shares that love. "I've been here for 5 years. After doing creative work for clients all day, it's so satisfying to produce for yourself." Looking around the room, you have to agree. Wheels are spinning, dust is flying, and clay is everywhere on fingers and aprons. But in the midst of it all you can feel it coming right off the people in the room: the deep sense of goodness that comes from making things.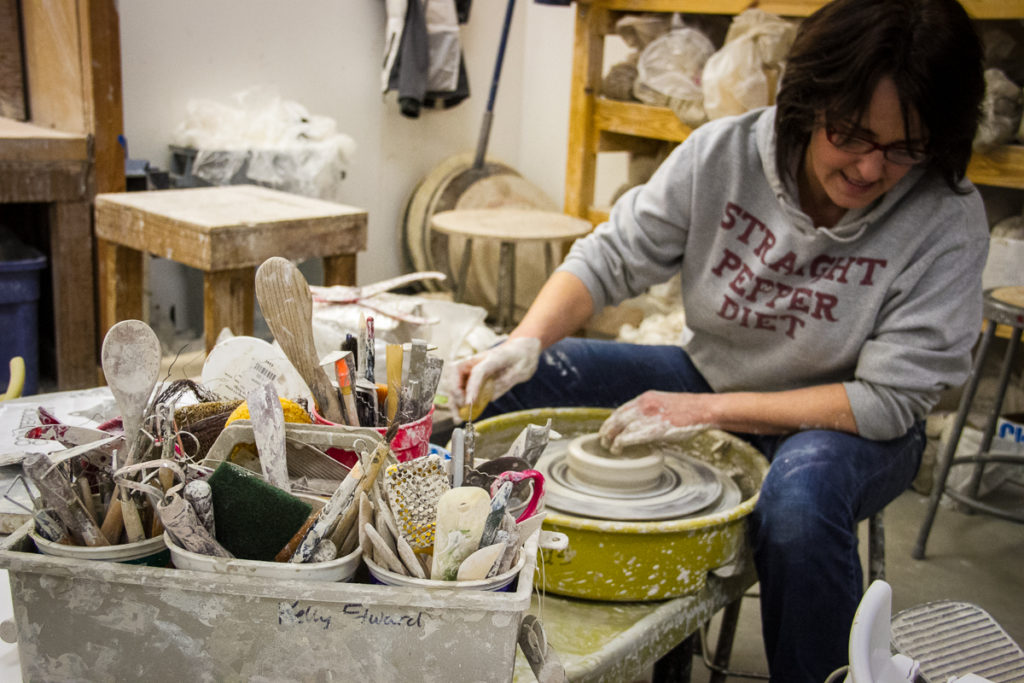 The Arkansas Arts Center Museum School offers classes for children, teens, and adults throughout the year in a wide variety of subjects. Registration for the spring semester opens March 9, with classes beginning March 30.