"There comes a time in every rightly-constructed boy's life when he has a raging desire to go somewhere and dig for hidden treasure." ~Mark Twain, The Adventures of Tom Sawyer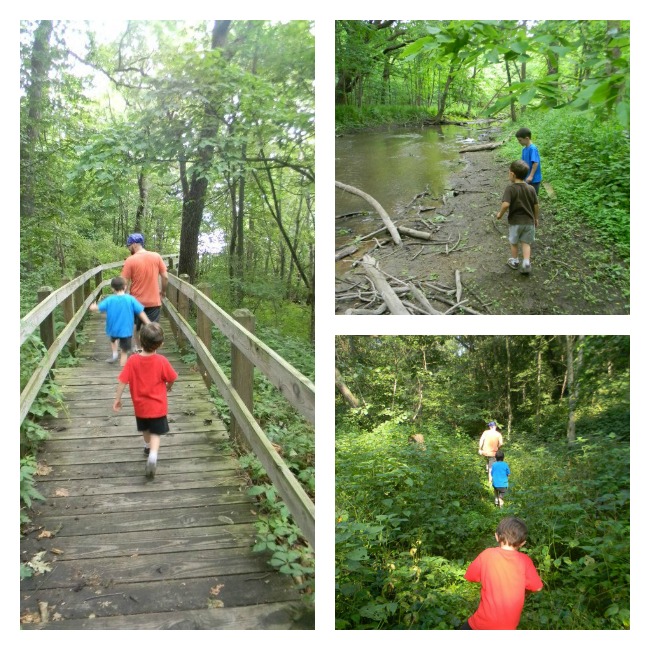 The idea of finding treasure appeals to all of us. There is something magical about hunting through the woods, digging in the sand, and looking under rocks for a hidden treasure. Whether a treasure chest full of gold doubloons or a film canister with a sign in sheet, treasures are being discovered nearly every day by geocachers around the Natural State.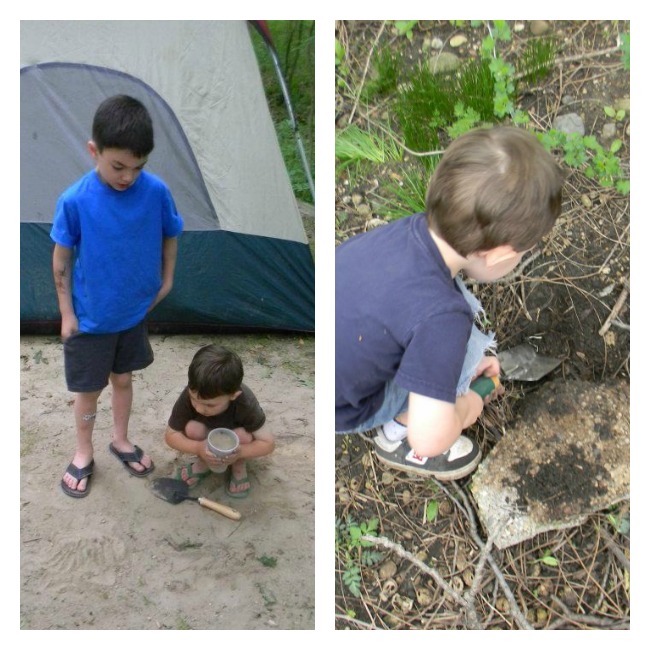 What exactly is geocaching?
Geocaching is a wonderful hobby that can get you outside and moving around while still using the technology we have all grown so fond of.
Participants use a handheld GPS device or a GPS-enabled cellphone to hunt for "caches" that have been hidden by other cachers. Once you have found the cache there is often a sheet of paper where finders record the date and time that they discovered the cache. Some larger caches may even contain small trinkets like buttons or toys. Finders of these types of caches may remove one item but are expected to put a new one in its place so there is always something for the next person to find.
A cache is simply a small container that can easily be hidden in the surrounding environment. It may be a small film canister or tin or something as large as a military style ammo box. The GPS coordinates of the cache are then recorded and shared with others so that they too may find them.
Geocaching in Arkansas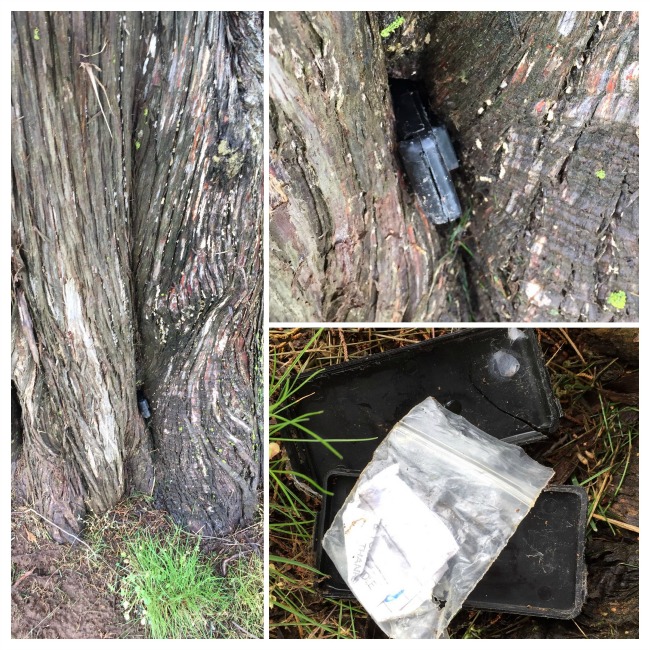 Although the exact number is unknown, there are believed to be tens of thousands of caches hidden around Arkansas. Searcy alone has several hundred caches and there are likely that many just a short distance from where you live.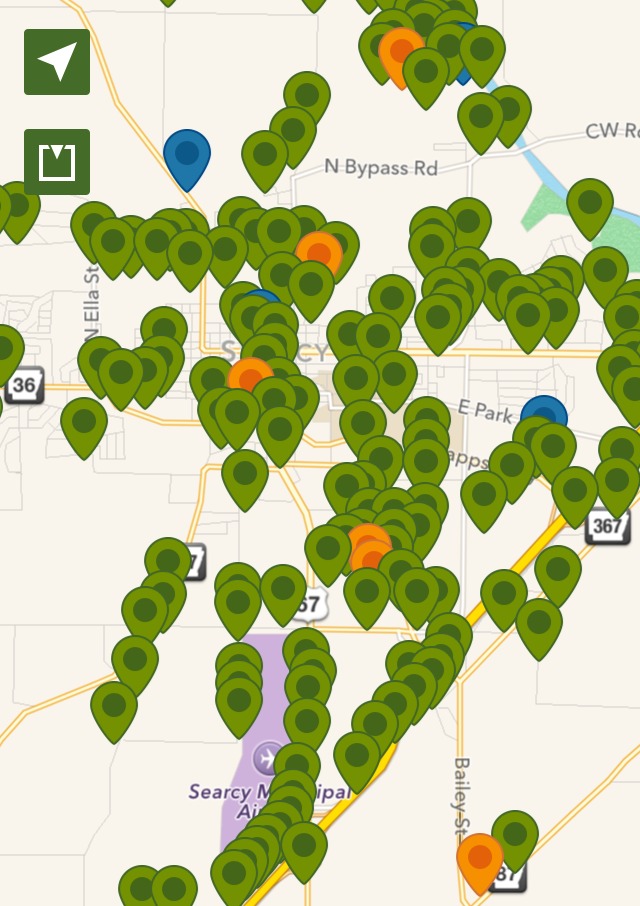 The Arkansas State Parks system is vast and beautiful and would be a great place to start your caching adventure. Park staff have placed caches in all 52 of our state parks. What's even cooler is that each cache contains a clue which will lead you to a 53rd and final cache hidden somewhere in the state. You can find a listing of the state park caches by clicking the logo below.

All across Arkansas, many cemeteries have geocaches placed in them. Searching for caches in cemeteries can provide a valuable history lesson. While searching, families can conduct genealogy searches, learn about the history of different cemeteries and pay respects to our ancestors, friends and neighbors who have died. Of course it is a good idea to remember your manners while hunting for caches in cemeteries and remember to be respectful of any visitors or burials that may be taking place.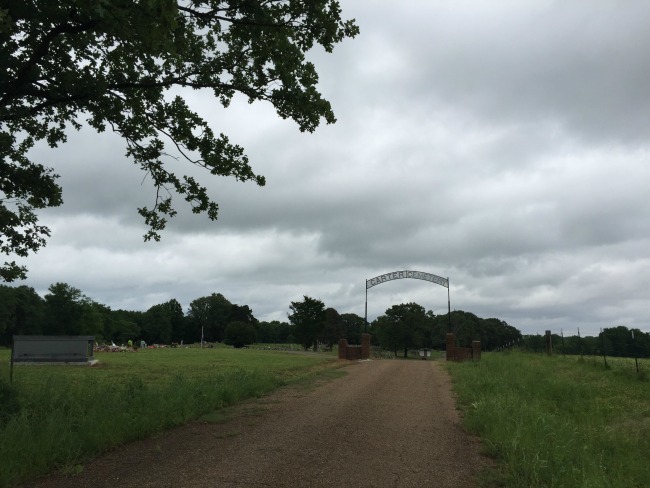 The Arkansas Great River Road Power Trail is a series of 120 caches. These caches are hidden throughout Chicot and Desha counties along the 362 miles of the Great River Road National Scenic Byway that passes through Arkansas. Searching for these caches would be a great way to explore the beauty and history of the Arkansas Delta. The byway passes through eight major towns and follows an area of the state that contained the states largest concentration of Native Americans. This area includes both the Hampson Museum and the Parkin Archeological state park. The development of blues music is also a large part of this area of the state and sites such as the Boyhood Home of Johnny Cash and the Delta Cultural Center are worth visiting while hunting caches.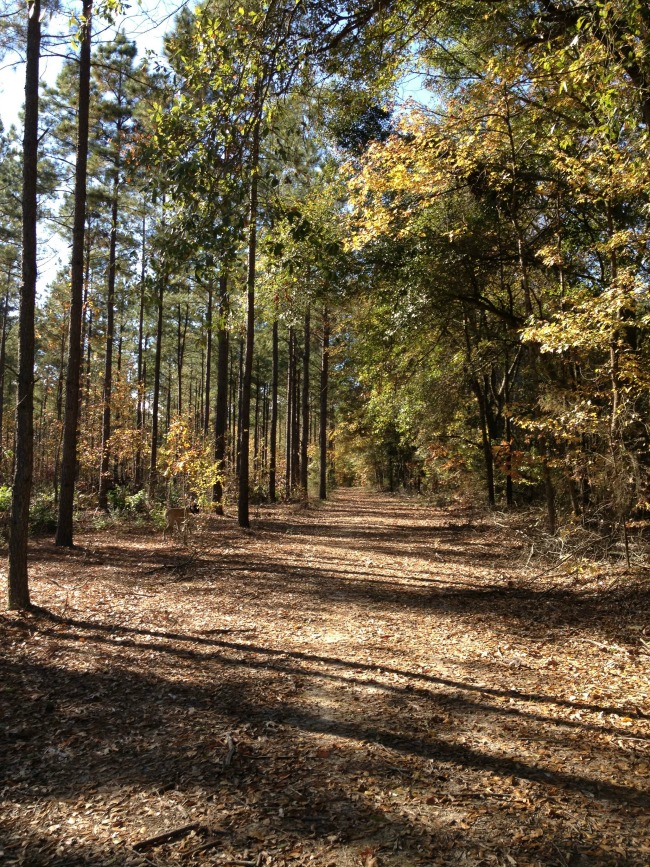 How to Get Started
You really only need three things to get started geocaching: someone with a sense of adventure (that's YOU), a handheld GPS tracker or a smartphone with a GPS app, and the GPS coordinates of the cache you are interested in finding.

The Geocaching Logo is a registered trademark of Groundspeak, Inc. Used with permission.
To find the locations of caches in Arkansas and around the world, the official and most comprehensive site is geocaching.com. They also have a great app that is available for both iOS and Android devices.
The site allows you to search for local caches, log your finds, and even find clues that can help you find the trickier caches.
When caching, you may also want to bring along a pen to sign the logbook inside the cache, a camera to photograph your adventure, and some small trinkets to exchange for the trinkets you find in larger cache boxes. A flashlight is also helpful for looking into tree trunks or other places where the cache may be hidden. And don't forget snacks and water!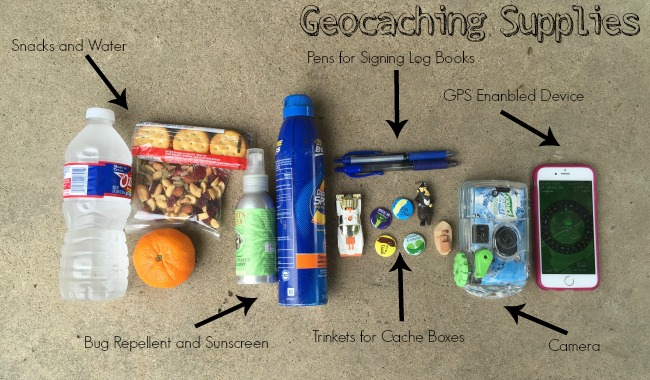 The Rules of Geocaching
While there are no "official" rules of geocaching there is a general code of conduct that participants follow.
If you take something from a cache, leave something of equal or greater value.
Never remove or relocate a cache. If you discover a problem with a cache, the "owner" of the cache and their contact information is usually listed on the geocaching website.
Sign the cache logbook and log your experience online.
Never place a cache on private property or in an unsafe location.
Remember that caching is a family activity and nothing should be placed in a cache that is not family friendly.
Bring a bag to collect litter from the area around the cache. In the words of Chief Seattle, "Leave only footprints."
Have fun!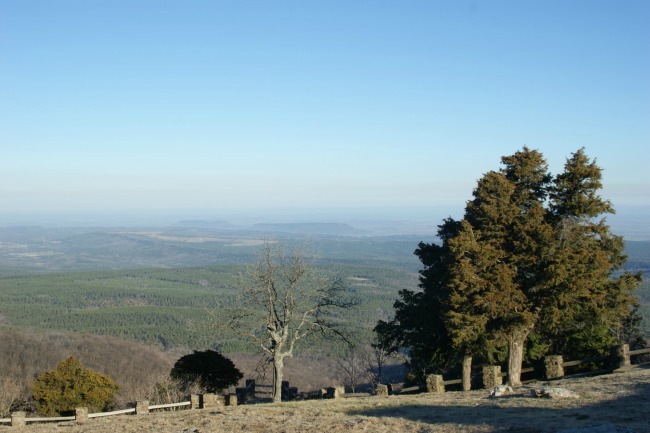 More than likely there are several caches located within a few miles of where you are right now. Summer is just around the corner and it is a great time for an adventure. Set a cache goal this summer for yourself or your family. Get out and enjoy Arkansas and find a little buried treasure along the way.