Arkansas State University has a national championship team and you might be surprised to find out who they are. This past spring, A-State's softball club traveled to the National Club Softball Association (NCSA) World Series for the fifth time and emerged as champions.
The Amateur Softball Association of America has 3.5 million players, and 1.2 million of those players are girls competing in fast pitch softball. Many of those girls will play at a high level throughout their teenage years, but the opportunities to play softball in college are more limited. Roughly 30,000 girls will go on to play on college sanctioned teams. That's where a club like Arkansas State's steps in to fill the void and give talented players the chance to pursue their sport a little longer.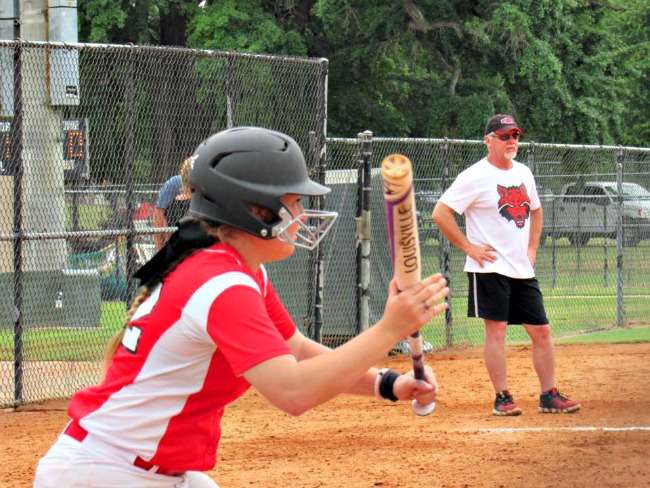 Red Wolves softball was founded in 2011 with the help of volunteer coaches Chris Powers and Todd Clifford. The team received a little financial support from the university, but the players took on the challenge of fundraising to get the club onto the diamond. The team joined the Eastern Conference in the Mid-America region of the NCSA, which currently has 124 teams, many from major universities like the University of Florida, Clemson and the University of Michigan.
These club teams are not full of students who want to play a little softball once in a while. Their rosters consist of athletes who competed on excellent club and high school teams. Many of the players had the opportunity to play at the NCAA or NAIA level, but for various reasons, have chosen to play at the club level.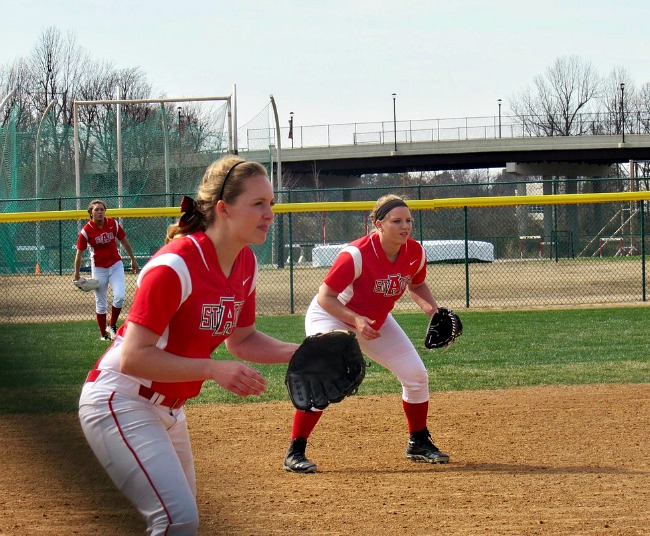 The A-State team began with several talented players who transferred in to get the club program off the ground. As any coach knows, it can take time to be successful with a new program, but after just two years, A-State won their first conference championship. The next year they added a regional championship and never looked back. The team have been conference champions every year since 2013, regional champions since 2014 and competed in the World Series every year since 2013, coming away with the national title this last season.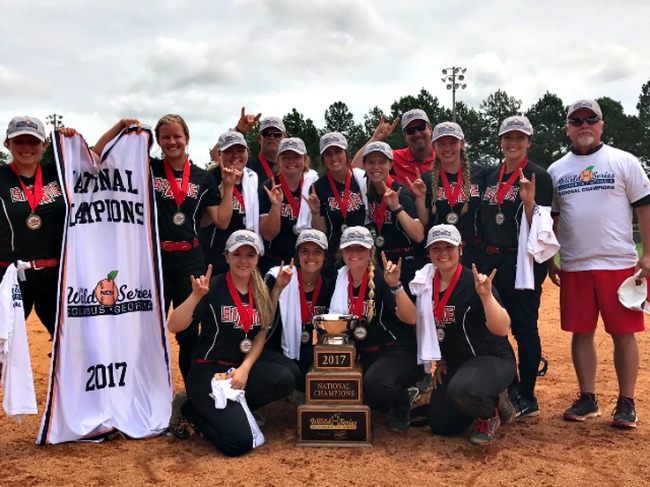 It's an impressive feat for any team, but Coach Keith Hinson, who's taking the head coaching helm this fall, says softball isn't the first priority for these players, even if they're national champions. "School's first. We work around that. Some of the girls have to work and we try our best to work around that as well. Two other things that come first are church and family. Softball's fifth."
It's rare to find a coach and team putting education, family and church above team success, but maintaining a club program is about finding the right balance between hard work, fun and priorities like earning a degree from A-State that will carry the players well beyond their softball careers.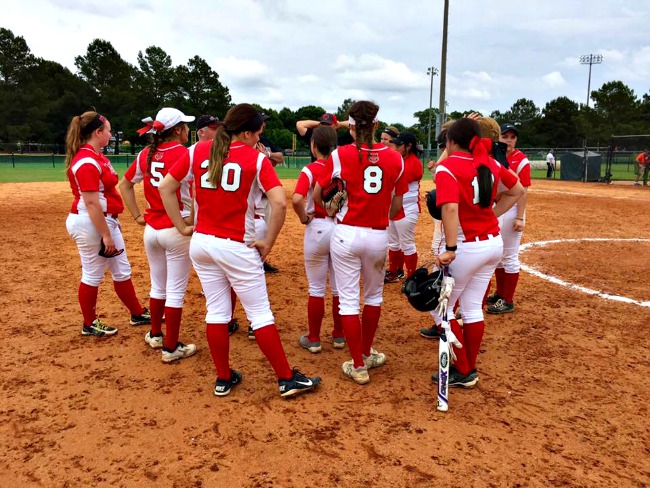 The girls practice twice a week and play games on the weekend. Coach Hinson says the NCSA has really improved over the last three years, and he has started recruiting girls to come to A-State to play for the club team. Although the club cannot offer any scholarships to their recruited players, Coach Hinson has discovered there's a lot of interest to play for a good club as opposed to an NCAA team.
"There's a lot of girls who want to play college ball but not put in the four to five hours a day that NCAA teams do. I've got girls offered scholarships from NCAA, NAIA, etc. that came to ASU non-scholarship."
Don't get the idea that a spot on the ASU club team isn't competitive. The team takes a maximum of 20 girls each year. This year that roster is already full before the season begins. Coach Hinson has worked hard to bring in new players. He's attended tournaments, talked to parents, used his experience as a travel club coach and his connections to high school coaches and the effort has paid off. He signed 12 girls to join the club at Arkansas State. "Eight of our girls coming in wouldn't have come to ASU if I hadn't talked to them and recruited them."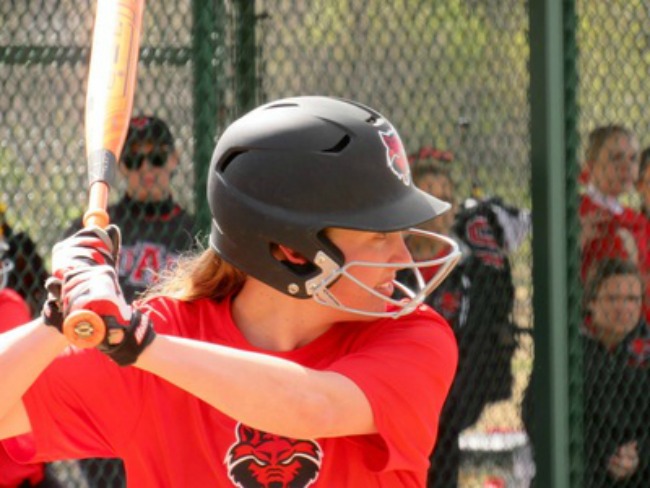 Although the girls aren't receiving scholarships, Coach Hinson makes sure each player that commits to the club has a signing day at her high school. "They deserve it," he says. "They earned a spot and their ability gave them the chance to play past high school."
This year, Coach Hinson will hold an open tryout immediately after classes begin at A-State. The roster is full, but he wants to have a few players available if he needs to them. The 2017 team ended the season with only 12 players. Though they took home the championship, Coach Hinson wants to be sure they have enough girls this year to stay competitive.
The team will also hold two camps at the end of September and host a tournament, all part of their fundraising efforts. The camps allow the ASU players to coach younger girls in the area and help younger players see the possibility of playing beyond high school.
The fall softball season starts Sept. 7. The team will play 50 games split between the fall and spring seasons. They'll play 12 conference games, which will determine if they progress to regionals and the world series.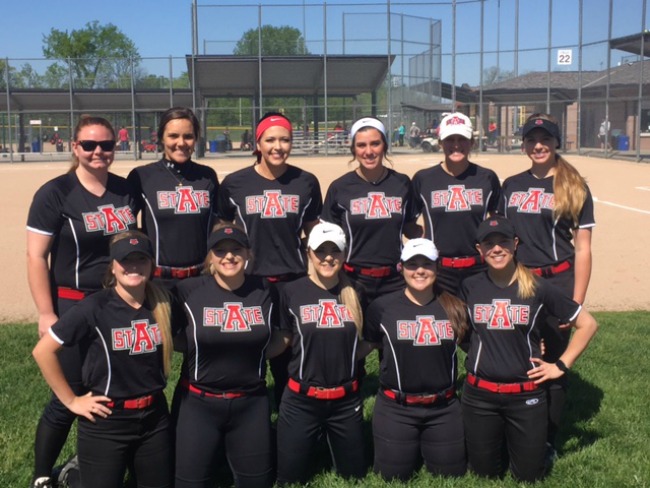 As the summer winds down, Coach Hinson is upbeat about the new season. "I'm pretty excited about the players coming in. We have a few transfers, but mostly freshmen. I want them to realize what the girls went through to win and not just step onto a national championship team."
Softball might not come first, but it's still important to these girls, their coaches and to Arkansas State University. After all, they have a national title to defend.
Follow A-State softball on Facebook, Twitter, and Instagram and visit the Red Wolves' website for information on camps and the full 2017-18 schedule.
Photos courtesy of Arkansas State Softball and used with permission.