Fall brings about so many things: a new school year, cooler weather, and the beginning of sports seasons for kids across the state. Many kids in Arkansas will be playing soccer this fall, some for the first time, and others moving up through recreational leagues to more challenging teams. The Arkansas State Soccer Association (ASSA) was founded in 1979, but soccer lagged far behind other sports for many years. Slowly the sport's popularity increased nationally and after the U.S. hosted the World Cup in 1994, participation began to rise. The ASSA enjoys an enrollment of 25,000 players each year in the Natural State.
Now that the sport is thriving, more players and their parents are looking for opportunities to join a competitive team. Veteran players and current competitive youth coaches Kendall Spencer and Wes Gross have much to say on youth soccer in Arkansas.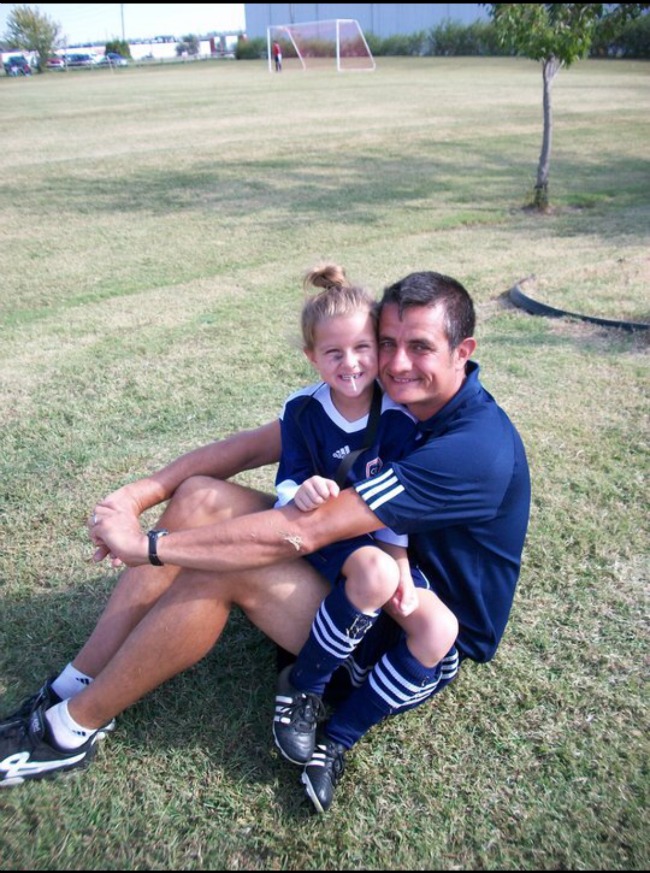 Coach Kendall Spencer
Kendall Spencer grew up playing soccer in Tulsa and is currently the Director of Soccer Operations at Next Level Achievements in Springdale, an Arkansas Comets Girls Head Coach and Goalkeeper Coach, Men's Assistant Coach at Springdale High School and a Staff Coach and Goalkeeper Trainer for Arkansas ODP (Olympic Development Program).
Wes Gross started playing soccer in Arkansas in the 70s, when little opportunity existed to play at a competitive level. Wes felt fortunate to have coaches who'd grown up playing in other states and knew the game well. He's been coaching recreational and competitive teams since 1990 and now coaches for Arkansas United (formerly Little Rock Futbol Club). Both coaches chimed in with their thoughts on playing competitively in the state.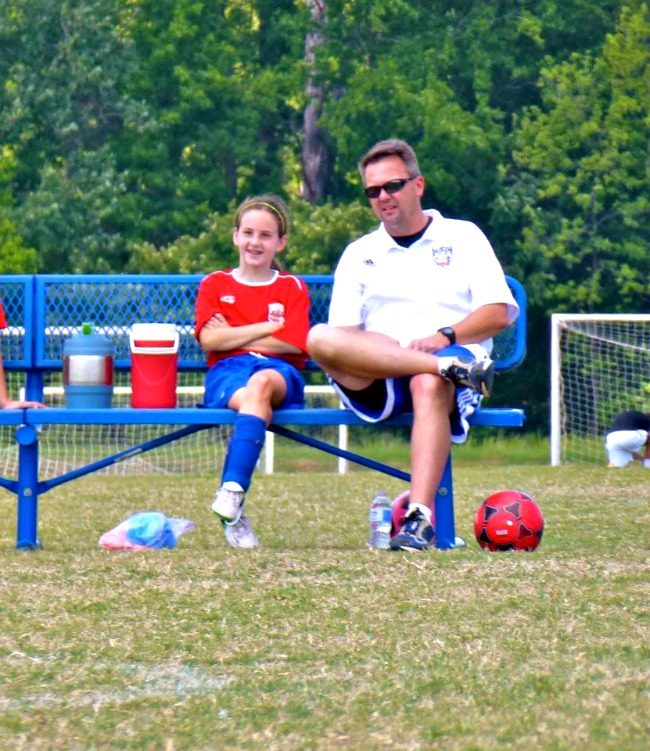 Coach Wes Gross
What age should a recreational player think about making the transition to a competitive team?
Kendall feels parents are the best judge of their child's ability. "By age 10-11 a family should know if their player is ready for the competitive path in any sport. You can look at a child and see if there is joy on their face when you say, 'Hey let's go to soccer practice!.' If they look worried, sad, or stressed, maybe they need another activity."
What's a soccer academy?
If parents want to transition a player from a recreational league to more competitive play and the child is younger than 10, soccer academies are becoming a popular way to go. Academies are connected to club teams. Wes coaches nine and ten-year-olds at the academy level for his Little Rock Club. Academy instruction focuses more on individual skills while maintaining a fun atmosphere. It allows players to develop without quite the same intensity of a competitive team, which helps parents and their players know if competitive soccer is right for them.
Helping kids have fun at the academy level and on into a more competitive atmosphere is key to the growth of soccer in the state. "One of the difficulties with competitive soccer in Arkansas is that the pool of athletes is relatively small compared to other states," Kendall states. "We have some great players here. But because they are great athletes, they are in high demand from other sports."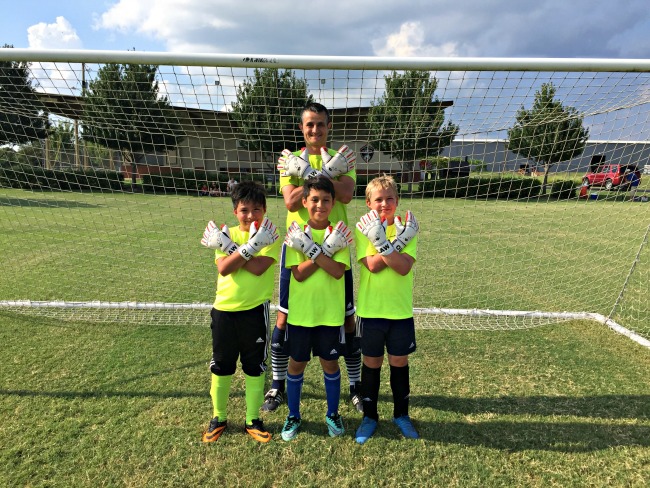 Why should a child choose competitive soccer over a recreational soccer league?
Wes believes it's important to evaluate the reasons a parent might want their child to step up to the competitive level. "I always tell my soccer parents to make sure they are getting into competitive soccer for the right reasons.  If the sole reason for playing competitive soccer is to have your child receive a college scholarship, you'd do better investing the money you'd spend on travel into a 529 college savings plan.  Competitive soccer is about a lot more than landing a scholarship."
Both coaches outline some positives and negatives about joining a soccer club. First, parents should know that joining a competitive club will make more demands on their schedules as kids will practice more and travel farther to games. As players get older, there are also tournament and travel costs, and competitive teams charge team fees.
The jump in competition from recreational to competitive could be a tough transition if your child isn't ready. Injury is another factor to consider. All sports at any level carry the risk of injury, but competing at a more intense level can raise the risk. Fortunately, most injuries incurred in soccer are minor and recoverable, but parents should ask themselves if their child is ready for that environment.
The positives of playing soccer at a competitive level are numerous. Kendall and Wes both agree that soccer has helped form who they are as adults. Soccer is a team sport that also allows for individual leadership development. It helps kids face challenges and overcome them through teamwork. It lets players deal with the emotional highs of winning and the challenges of losing and what good sportsmanship looks like. Competitive soccer will help young athletes learn personal and team responsibility, time management skills and how to set goals and work hard to achieve them. These skills extend beyond the playing field and an athlete's competitive career and will impact them throughout life.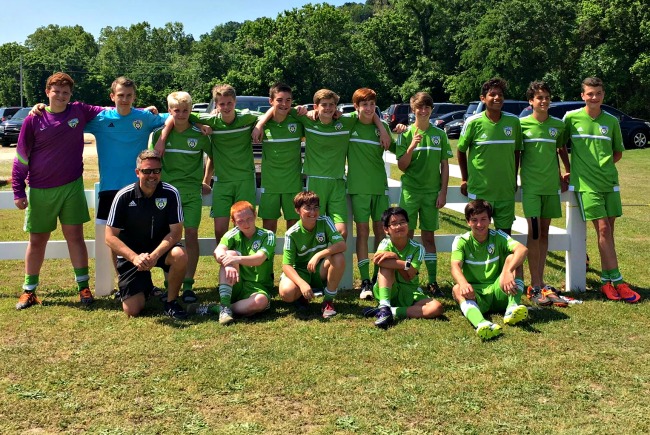 How can my child join an academy or competitive soccer team?
Most competitive teams hold tryouts over the summer to determine if players are ready to join a team, but it's not too late to contact a local club and begin a discussion about your child competing at the next level. Find a team in your area of Arkansas by visiting ArkansasSoccer.org. This link provides access to both recreational and competitive teams, and many soccer clubs offer programs at all levels to make the transition from recreation to academy to competitive soccer as seamless as possible.
As kids hit the field this fall, remember the most important part of playing soccer is having fun, no matter which level you and your child choose. Enjoy the thrill of a great sport played on beautiful fall days in Arkansas.
Photos courtesy of Kendall Spencer and Wes Gross and used with permission.