When you step into the Ironworks Galleria in Mountain View, you step into a gorgeous showroom full of one-of-a-kind pieces.  Pieces that to some may just appear to be beautiful furnishings, but that is only until you know the story behind them.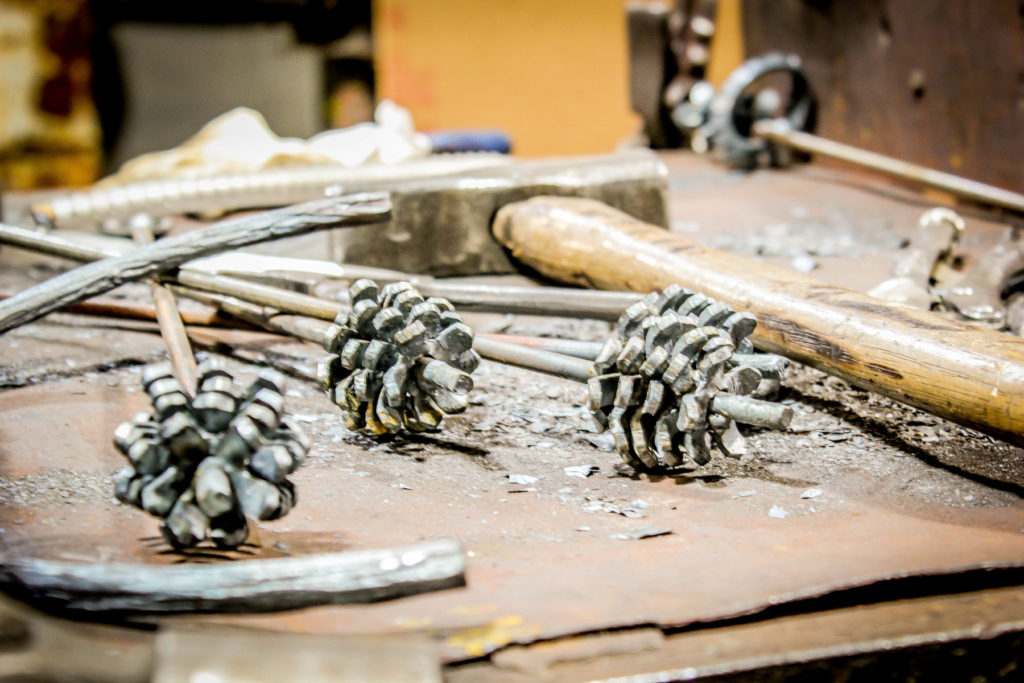 These are not ordinary pieces of furniture – they are anything but ordinary.  Each is a piece of art, meticulously hand-crafted by a skilled artisan with rich local history, using the same techniques as did the blacksmiths in the 1800s.  Local history and family are the veins that run strong through Stone County Ironworks, starting with the owners, The Baker Family.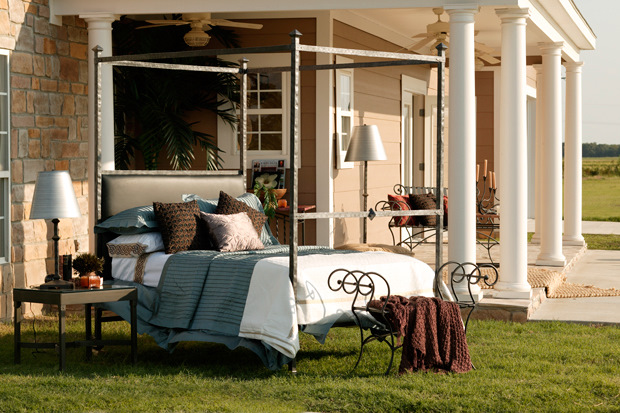 As an equity partner in 1990 when Stone County Ironworks was rated #252 on the annual list of the 500 fastest growing privately held companies, Corky Baker decided it wasn't the right time for the family.  So they sold their stake in the business.  For the next 17 years, it was something that always stayed in the back of his mind.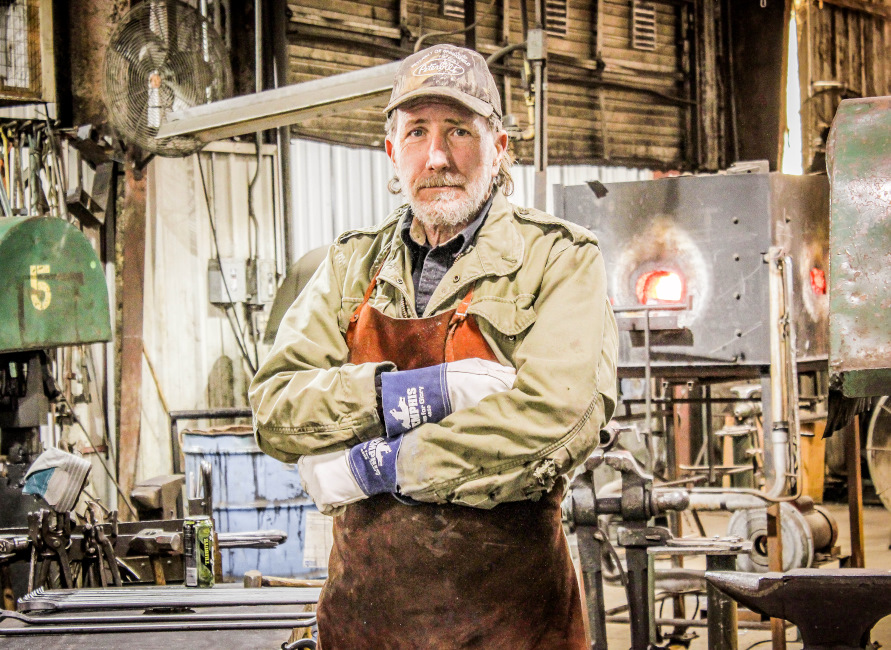 Later, their roots to Stone County brought them back home.  They left their family farm in Northwest Arkansas and Corky, the head Baker, started managing what is lovingly termed "The Forge".  In 2012, Corky and Andy decided that the timing was now right for the family, and as a father and son team, purchased Stone County Ironworks.
Using a new business model, the Bakers strive to keep what made Stone County Ironworks unique, while creating a business that felt more like a family.  The Baker family knows more than a little about team work.  Corky and Chris successfully home schooled and raised their six children.  Now four of their six children are integral pieces of the puzzle in helping to run Stone County Ironworks.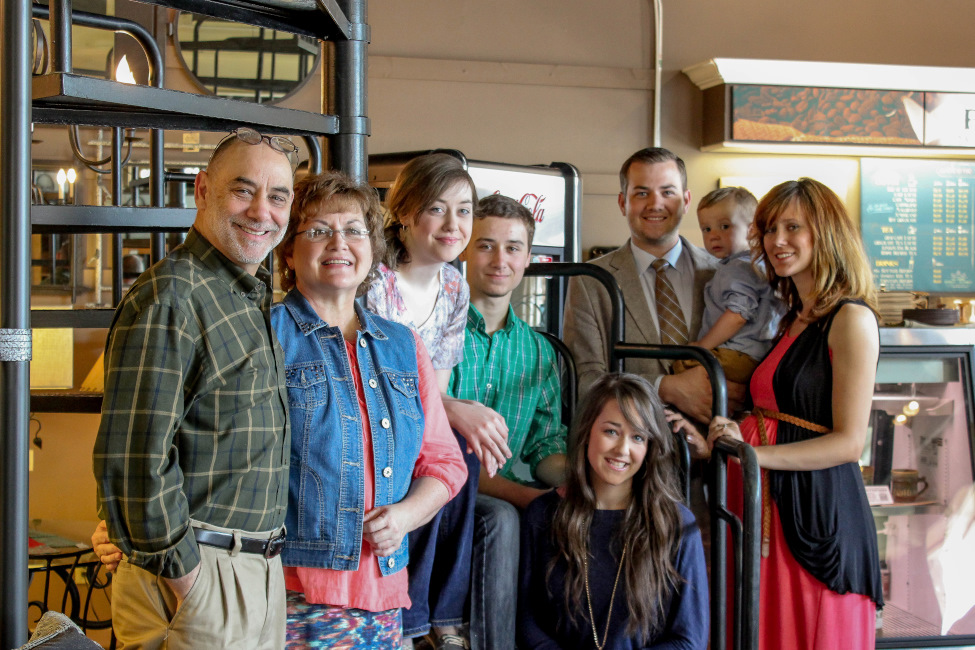 Andy is not only a partner, but also oversees the daily operations of the Forge, where each piece of iron is hand crafted into a masterpiece.   If you wish to have a custom piece created, Anna might be the one to make sure of its perfection.  If you walk into the retail store, you might be greeted by Abby's bright smile.  And Johnathon, the youngest of the Baker family, is spearheading the FloJack division.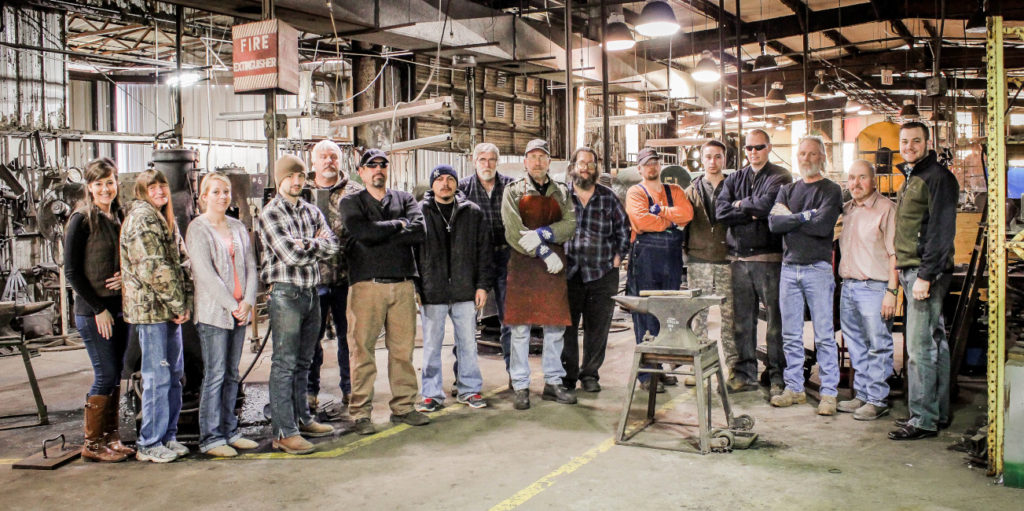 While the other employees might not actually be Bakers, each member of the team is part of the extended family that is highly valued and respected.  What started as a single blacksmith in an old gas station in 1979 has grown into a thriving business with seven master blacksmiths and a total of over thirty-five employees.
If you make your way to the hills of Mountain View, you must stop in and take a stroll through the Ironworks Galleria.  You can have lunch at the in store pizzeria, The Portico Pizza Kitchen. And you might just find yourself greeted by the owner.  Each Ironworks piece is truly a treasure. And so is the family behind them.