Tucked away in the Northwest corner of Arkansas, the small town of Eureka Springs holds many treasures. It's full of fun things to do, unique places to see and loads of natural wonders. But while you are visiting the area, there are equally as many unique places to eat. Actually, while visiting you can really get to know lots of the locals while you dine, as there are only three chain restaurants in all of the area.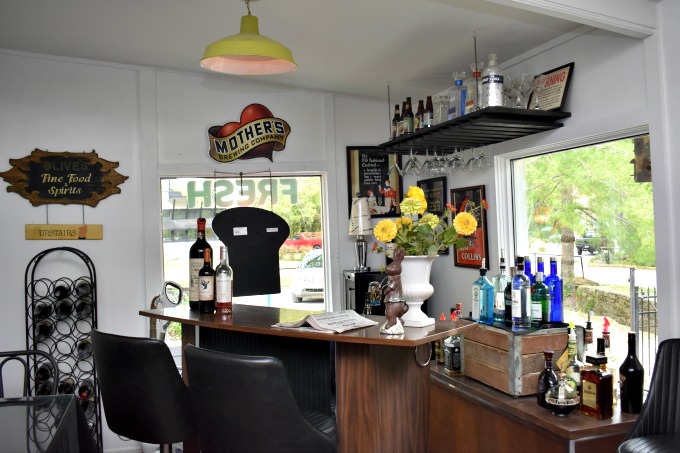 After looking over the wide variety of flavors, we decided on having lunch at Farm to Table FRESH restaurant. It is a very quaint restaurant found toward the end of one of the downtown streets. In the downtown area, parking spots can be hard to come by, but FRESH has their own parking, which is a huge plus! You enter the building through an eclectic shop Dejavu, to make your way to the hostess area.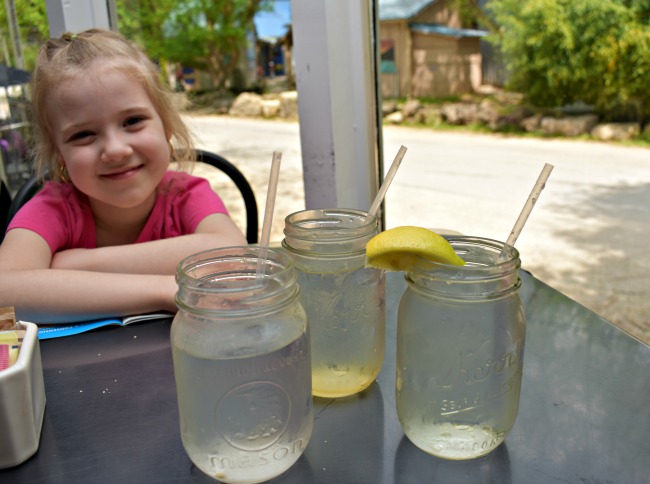 We were immediately greeted with smiles and asked if we preferred to be seated outside on the patio or inside.  It was a beautiful day but we had just come from a nature walk at Blue Springs Heritage Center so the girls voted for inside. Truthfully, I was so happy we did! During the course of our meal, our waiter entertained us by playing the piano and singing. He could certainly carry a tune and my musical ladies both agreed that made lunch perfect. Water was served in mason jars with lemons on the side and right then I smiled. Any restaurant that serves me water in a Mason jar is a great one in my books.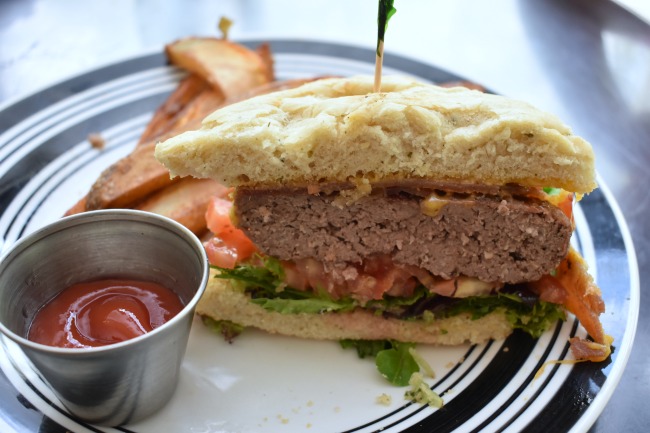 The Mission of FRESH is focused on using seasonal ingredients to create menus that use both local and organic food whenever possible. They source their ingredients from local farms across Northwest Arkansas and Southern Missouri. I love finding restaurants that can actually tell you the source of your chicken, beans, lettuce and produce. It isn't  just about being able to source the food supply, it's also about knowing your meal is supporting not only the local restaurant but also local farmers. 
I chose the lunch special of the day, Chicken Caesar salad with locally grown romaine lettuce. It was absolutely delicious! The chicken was tender and cooked to perfection. The lettuce was crisp and the dressing had just enough bite to really tickle your taste buds. The portion was large enough I was able to eat and then share about half the salad with my husband.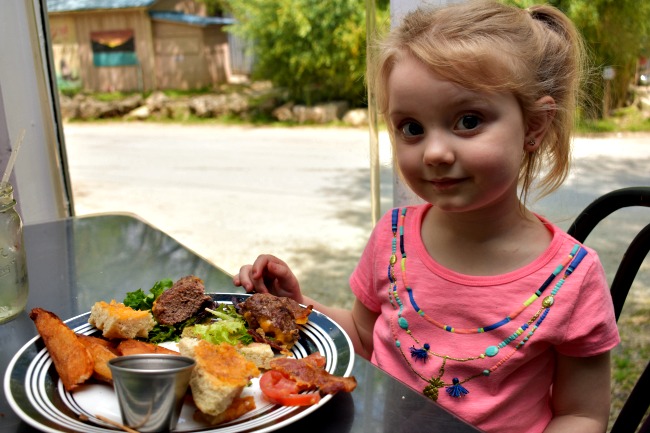 With the girls having food allergies, they can be a little harder to please while dining out. One of the reasons we chose FRESH was that they offered Vegan and Gluten-free selections. Both of the girls decided on a hamburger with house fries and had an awesome focaccia type bread for the bun. Even splitting the meal they didn't come close to finishing it but truly enjoyed it and all the house fries. Miss B asked for a lemonade but they had plenty of freshly squeezed lime juice on hand, so she enjoyed a fresh squeezed limeade instead.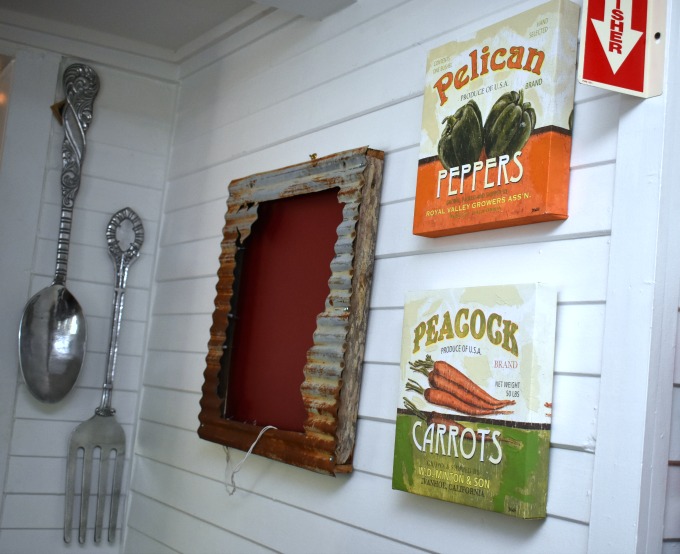 The décor is eclectic with mismatched chairs at the tables. You'll find rustic tin light fixtures hang over some of the tables, large silverware hang from the ceiling and on the walls and there are plenty of references to Arkansas found throughout the small restaurant. Outdoors you can dine on the patio.  Indoors, large windows line the wall allowing you to enjoy the natural light. 
When we return to Eureka Springs, we will certainly visit FRESH again. They have their seasonal menus located on their website and offer daily specials as well.  They are open for lunch and dinner at 179 N. Main  in Eureka, Thursday-Monday 11 a.m.-9 p.m. and serve Sunday Brunch 10 a.m.-2 p.m., open till 7 p.m.  They are closed Tuesday and Wednesday. There is no need for a reservation but you can contact them at 479-253-9300.