Cars shine in the brightest hues of the Pantone color chart. Engines roar like primitive beasts. There's a strong smell of hot rubber and motor oil in the air. Friday Night Kruzn' on the Hendrix Village Square in Conway brings out the car enthusiast in everyone. I've always loved classic cars. Probably the same reason I love old houses and old furniture and old dishware. They have character. They don't always act as expected and you can't help but stop and look.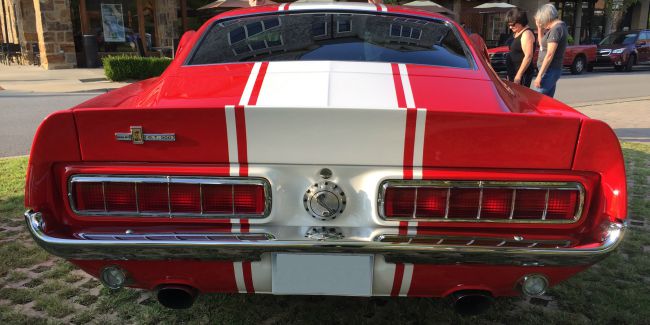 We sat at our usual Friday after work and school spot of ZAZA's. My 11-year-old, Luke, noticed them first. Slowly the shiny machines rolled around the green square and took their spots on the grass.
"Mom, can I go outside and look at the cool, old cars?"
How could I resist his enthusiasm and those old pangs of classic car lust stirring in me?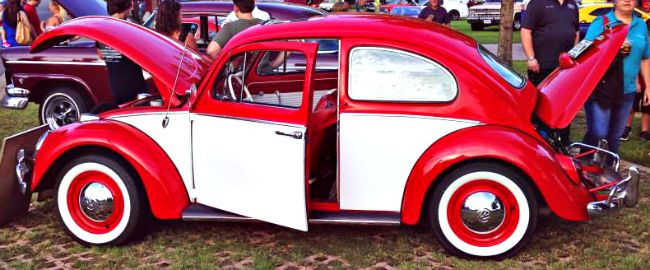 I was quickly dazzled by the gleaming chrome and long sloping lines of a mid-century auto while Luke was fascinated by the rear located engine of a red and white VW Beetle. This all brought back memories of the old 1970 Mustang my dad bought for me in college. And reminded me of how guilty I felt for leaving her to sit in my uncle's barn these past 15 years.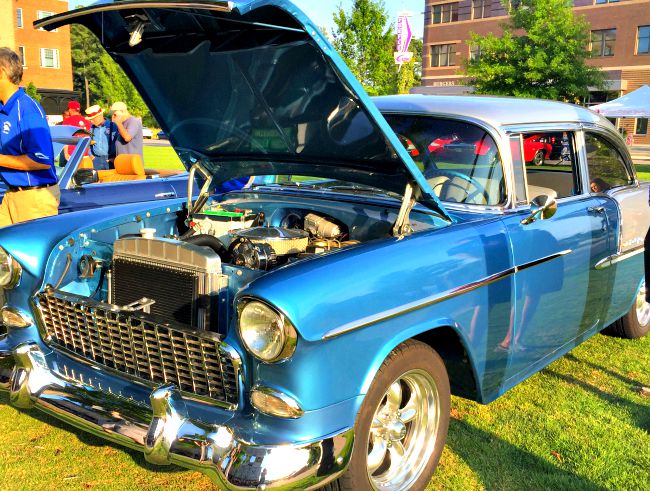 Friday Night Kruzn' is a free event for all ages and all types of car enthusiasts, from the casual observers just wanting a cool picture backdrop to the die-hard gear-heads wanting to talk shop about the finer points of an engine. There is no registration fee or competition; this show is merely for the enjoyment of those gathered.
"Anyone can display a car, and it can be any sort of car. Classic, modern, modified, wacky…we'll take them all," said Taylor Weston, communication director at Pro Auto Collision.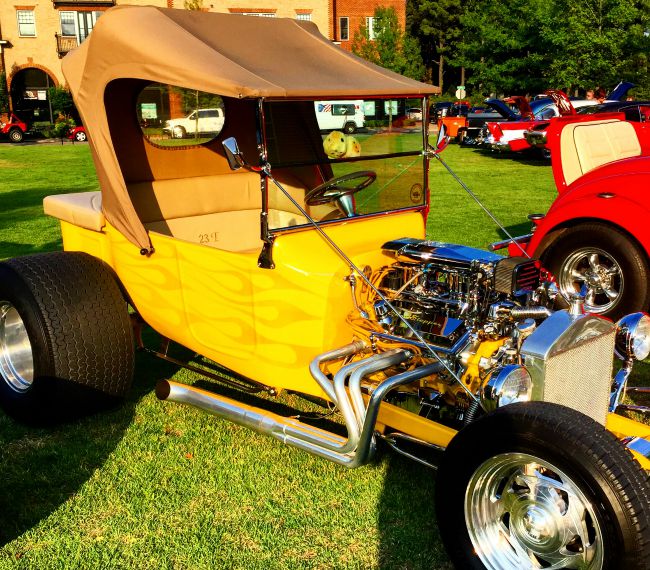 Pro Auto Collision partners with The Village at Hendrix, The Purple Cow, ZAZA Pizza, Preston Palmer Studios, and StillKruzn to sponsor this family fun community event centered on a love of cars, good food and great music.
The remaining events for 2015 will be Friday, Sept. 18 and Oct. 16 at 6 p.m. Tyler Sellers will be at the next event. Only 14, Tyler won last year's Alchemy Songwriting Competition in his age group.
I enjoyed this event so much that on the following Saturday morning we rented a car hauler and rescued my Mustang from the barn. If you want to read the history and story about her, read it here.