Welcome to Van Buren, Arkansas!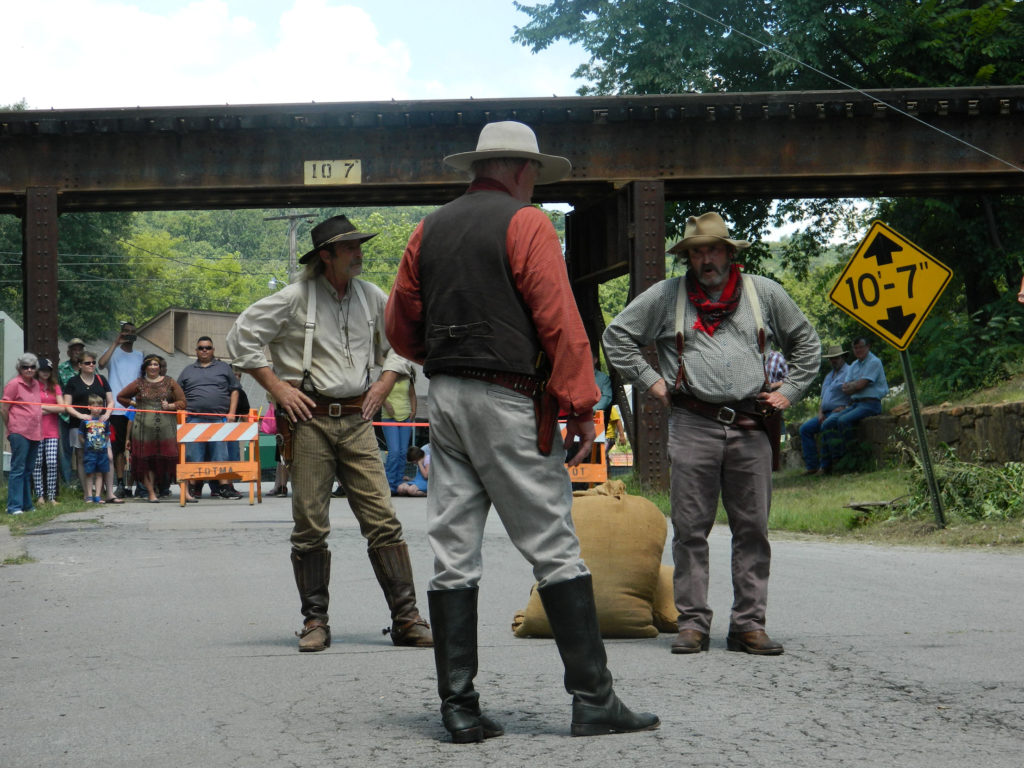 When I moved to Van Buren two years ago this month, I quickly discovered that this "small-ish" town is chock-full of historic charm, modern amenities, friendly people, and great food options. Located in the River Valley area, it's just 9 miles from the Oklahoma border and just a bridge ride over the Arkansas River from Fort Smith.
As of 2012, the population of Van Buren was 23,006 but those numbers are forecasted to go up. Why? It's hard to narrow down but here are my Top 8 reasons. (I tried to cut it to 5 top reasons but, just like the city, my list couldn't be restrained!)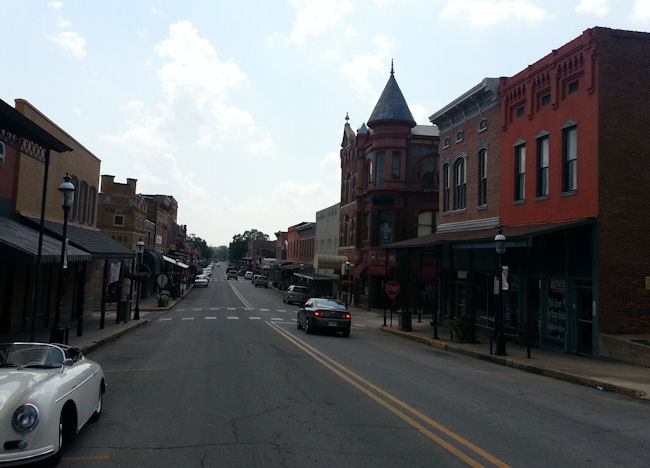 1. Strong Pride in Preserving Its Past
Along with all the modern touches needed for comfortable living, Van Buren is very proud of its past – which is shown in its many preservation efforts. The vibrant, historic downtown area houses restaurants, art galleries, the beloved and possibly haunted King Opera House (which was built in 1891 and still hosts a variety of musical performances), and shops selling everything from antiques and second-hand books to pottery, computer gadgets, and funky clothing.
This area is also the site for numerous community-wide events, including 2 yearly fairs: the Old Timers Day Arts & Crafts Festival, which is held in May, and the Annual Fall Festival, which is always held in October. Plus, the town often ropes off Main Street for various street entertainment, such as night-time "car cruises," live music, and even visits by the area's Lawbreakers and Peacemakers re-enactors group. Announcements, including about these various gunslinger shows, are listed on the VanBuren.org events calendar.
2. Dedication to Its Schools
Van Buren is so dedicated to its schools that its motto is: "Every Child – Whatever it Takes!" The school district includes 6 elementary schools, 2 middle schools, a Freshman Academy, and a highly regarded high school.
An added bonus inside the high school campus? A 1,500 seat concert hall in its Fine Arts Center that has played host to all types of entertainers over the years. This locale has very comfy seats with no bad views and is where I enjoyed seeing country singer Clint Black just last year. Upcoming concerts include Diamond Rio in November and Travis Tritt in December.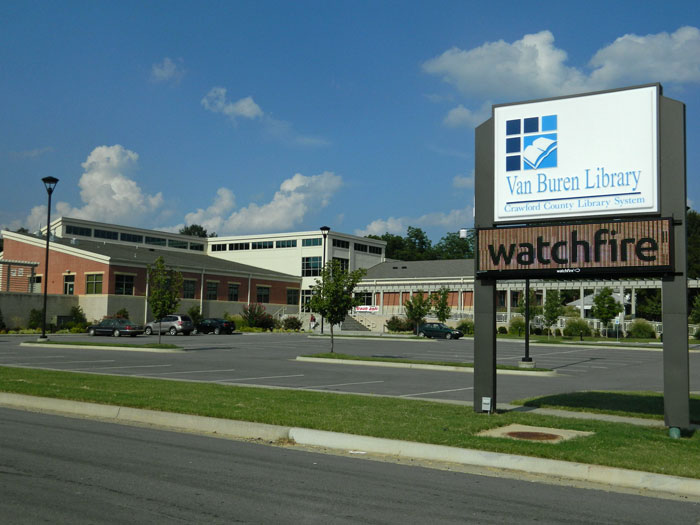 3. Its Beautiful (and quite large!) Library
The Van Buren Library provides on-site computer classes, craft activities for all ages, more than 500 free online classes, e-books, and shelves full of books and magazines. From April to December, the library's parking lot also plays host to the town's Farmers Market every Wednesday and Saturday, featuring locally grown and homemade treats.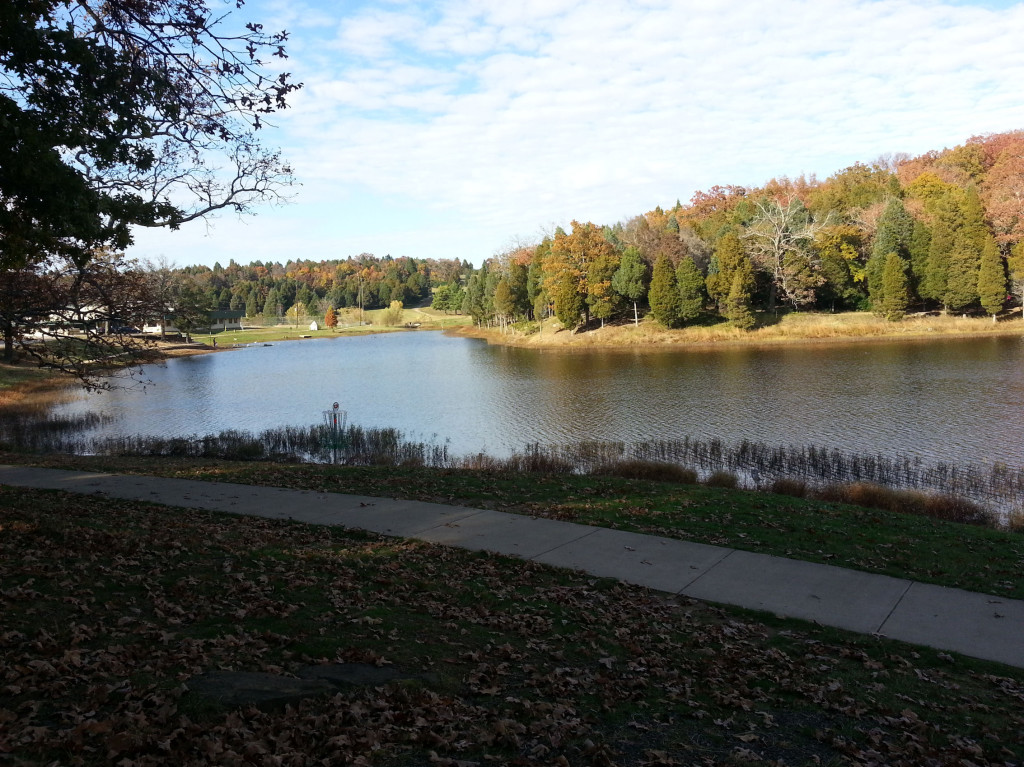 4. Outdoor Activities
The Van Buren area includes several parks, fishing lakes, and golf courses, including the Cedars Country Club – a public, 9-hole, sloped course next to the tree-filled Dr. Louis Peer Memorial City Park.
This pretty park is a particular favorite for families and pet owners with its shady areas filled with kids on playground equipment, picnic areas, a Boys and Girls Club building, and a walkway that goes past the dam and circles its lake. This place can fill up on the weekends, so I love taking my dog there on cool weather mornings for long, water-view romps. (Note: In the Fall, this park is stunning!)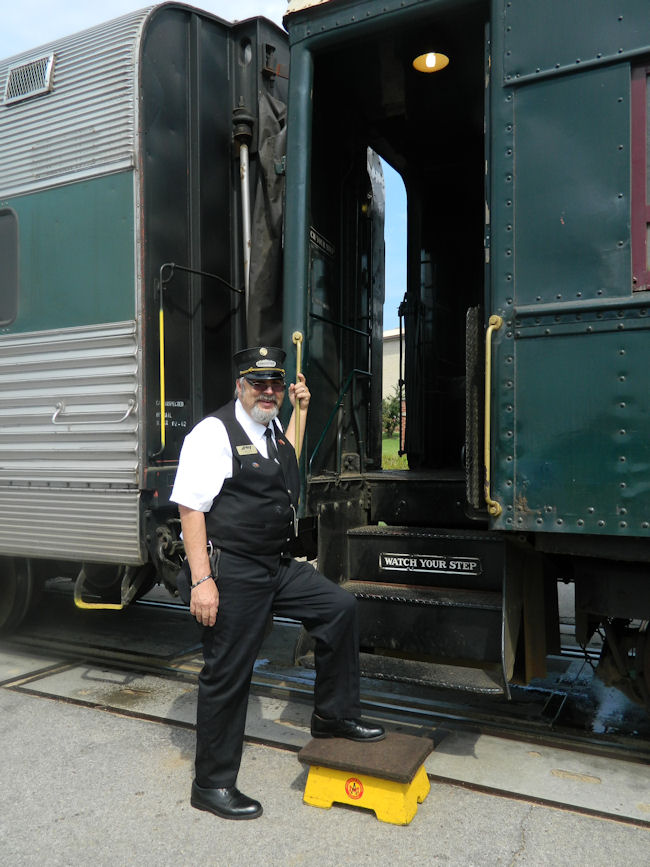 5. Excursion Trains
The town is also known as the starting point for a variety of excursion trains. The Old Frisco Station, which is located on historic Main Street and can be seen in the movie "Biloxi Blues," houses the town's welcome center and history museum. The old depot is also where visitors can catch a ride on an Arkansas and Missouri vintage passenger car.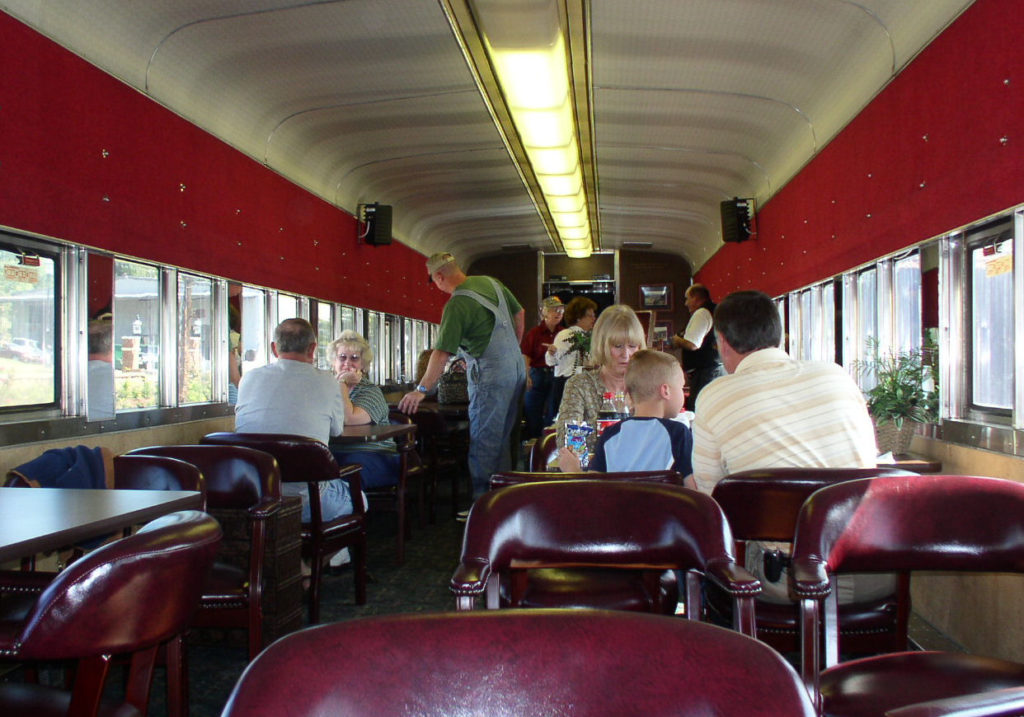 These 2-hour round-trips wind through the Boston Mountains, in and out of a 1700-foot long tunnel and over 3 valley trestles. They normally run from Van Buren to Winslow between March and December. However, there are also special event fall foliage, Christmas Party, and even casino night excursions.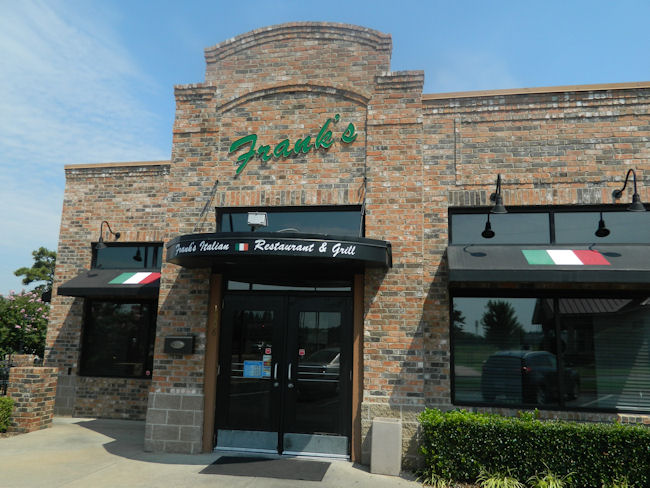 6. Great Food
I was pleasantly surprised to find out that almost all types of foods can be found here. But, I have to give a serious shout out to Frank's Italian Restaurant and Grill on Fayetteville Road for their super tasty homemade pizzas and pastas, including an out-of-this-world lobster ravioli. In fact, that's the dish I ask for every year on my birthday!
There are many big name restaurants intermingled with local treasures and mom-and-pop options just waiting to be discovered. Be sure to add to your list Big Jake's Steakhouse on Fayetteville Road, king of the great hushpuppies, C&C Catfish on Rena Road, and Brothers Cottage Café on historic Main Street for what can only be described as one of the best comfort food breakfasts.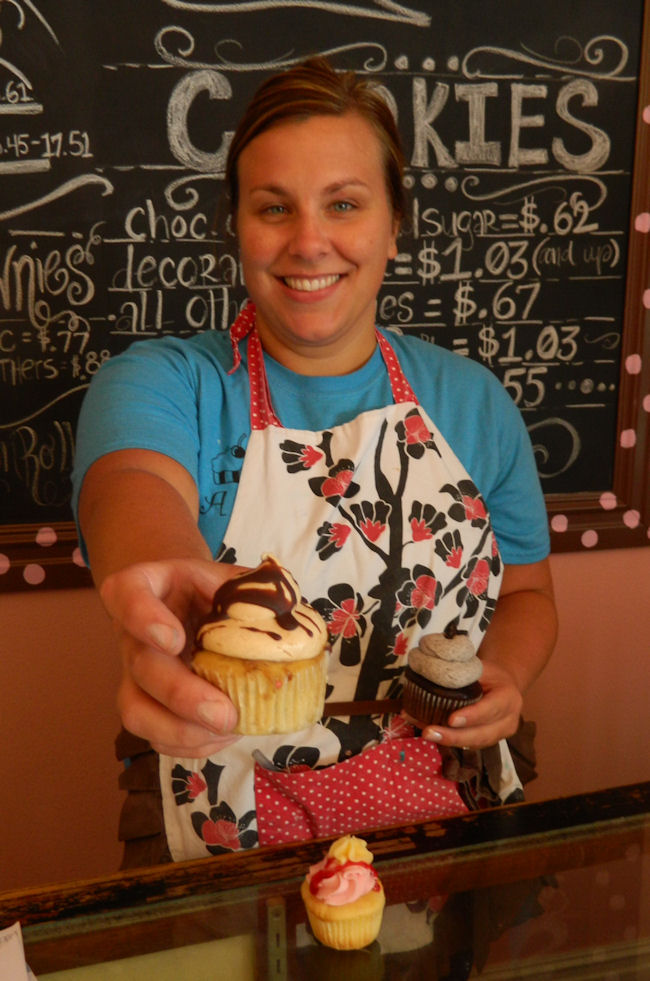 7. Cupcakes!
The town also boasts what I think is the best cupcake bakery in the region. Seriously, the red velvet and the chocolate-peanut butter cupcakes are to die for at Sweet Boutique! They also offer creatively designed cakes and super tasty cookies, pies, and breads. But I'm more interested in eating my way through every cupcake option they have. And with names like Raspberry Truffle, Peanut Butter & Jelly, and Banana Pudding, it's a pretty sweet mission!
8. The Location: Best of All Worlds
Van Buren is right next door/just across the Arkansas River from additional food and fun options (and an airport) in Fort Smith, and just 11 miles away from Alma and all of its shopping bonanza stores, its waterpark, and its spectacular Performing Arts Center. Plus, a short one hour drive north on 540 sits Fayetteville and the start of all the wonderful Northwest Arkansas offerings.
Yet, it's always nice to then come back to Van Buren – a welcoming, relaxing, and FUN place to call home.