Since we moved to Northwest Arkansas, I've wanted to ride the train from Springdale to Van Buren and spend an afternoon exploring the downtown Historic District. While we haven't really gotten to take that train ride just yet, we still made the trek to Van Buren and spent some time exploring Main Street together.
Of course, it being the holidays, everything was decorated when we visited. So, we enjoyed looking at window displays and listening to holiday music as we strolled along.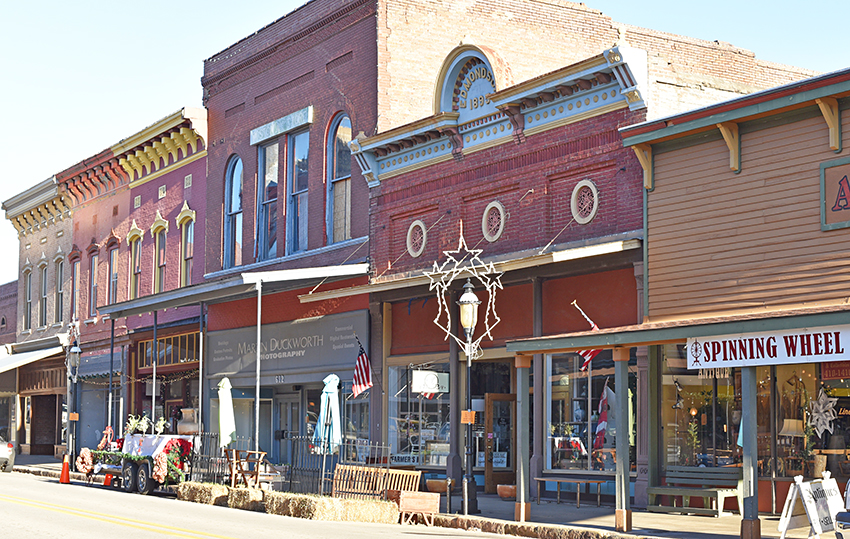 Van Buren's Historic District is a charming place that feels a bit like a step back in time. The vibe Dan and I both felt as we walked and drove around the town was that of a small town from our childhood. With such a retro vibe, I half expected to see my grandparents come walking out of the corner café.
There are 5 reasons that stand out in my mind as wonderful reasons to visit Van Buren's Historic District.
Architecture and History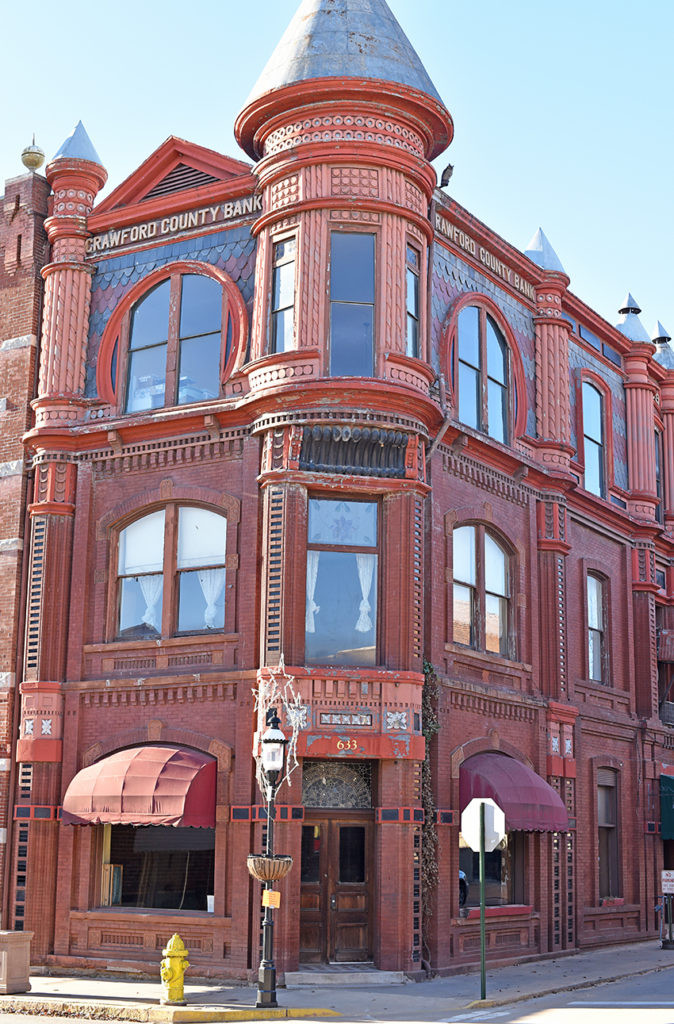 I'm a sucker for anything related to either architecture or history, and usually, the two go hand in hand. Van Buren has plenty of both.
Main Street is full of historic buildings from the late 1800's/early 1900's, like the King Opera House and the three-story Crawford County Bank Building. Of course, the courthouse in Van Buren's Public Square is also a sight to behold.
If it's history you're looking for, you'll get your fill exploring the Old Frisco Train Station, the Drennen Scott House, the Albert Pike School House, and more.
Food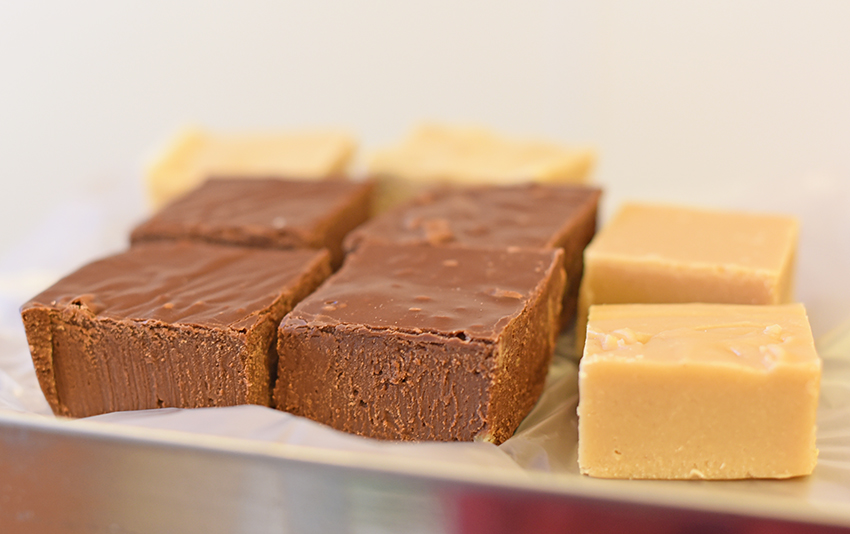 We were immediately drawn into the local fudge shop, where we bought 4 different kinds of creamy delicious fudge and enjoyed a lovely chat with the store owner.
There are plenty of delicious looking restaurants along Main Street, as well, and all of them had wonderful small town feels. Craving a burger and fries? Visit the Boomerang Diner. Hungry for BBQ? You may enjoy D&R's Trolley Stop. Chapters on Main serves up coffee, beverages, and snacks.
Shopping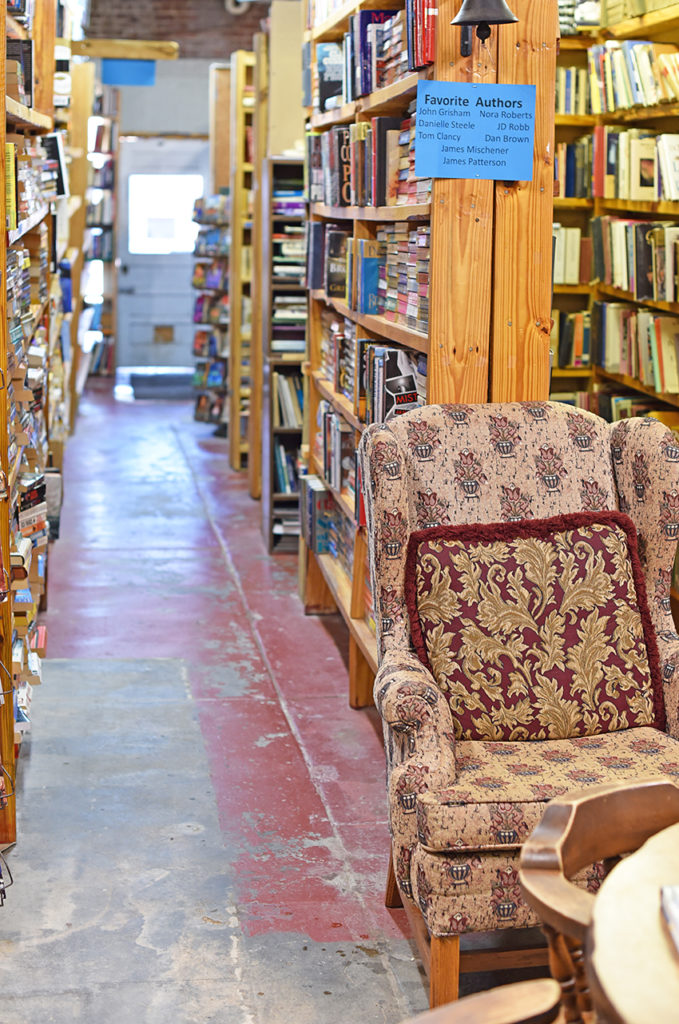 Recurrent themes along Historic Main Street are antiques and art. We enjoyed window shopping, admiring holiday window displays, and meandering amongst antiques and vintage wares. You'll also find gift shops, a quilt shop, an art studio, and so much more.
Probably my favorite shop was Chapters on Main, both a bookstore and coffee shop that is filled with books of all genres. If you are a book fanatic like I am, you will love this shop. Jaden and I browsed through a basement full of books, climbed the stairs to the children's attic, and meandered through the coffee shop. There's just something about a bookstore that makes you want to browse for hours.
Murals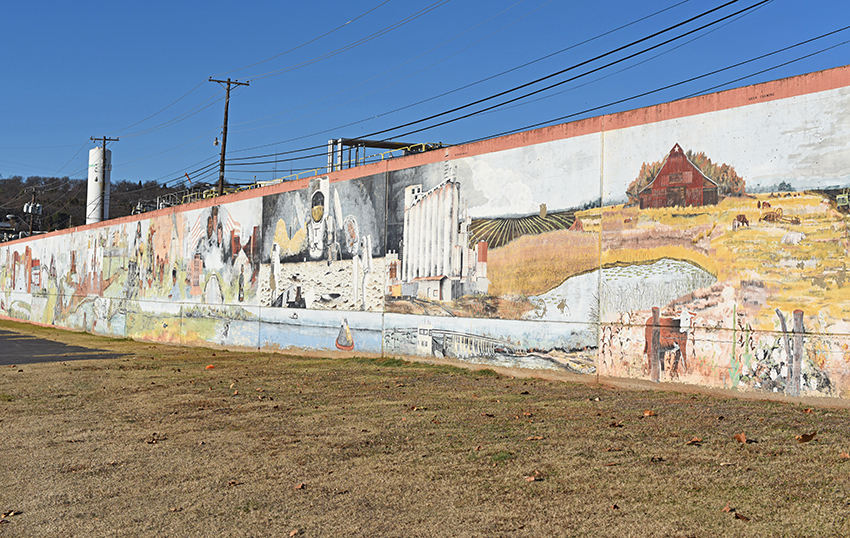 Throughout the Historic District, you'll see beautifully painted, colorful murals. Mike Meyer Park, along the river, features the Historic Wall Mural, which was painted back in the 1980s by Van Buren High School students. This mural depicts the history of Van Buren. You'll find the Old Van Buren Mural near The Old Frisco Station. And a Coca-Cola mural decorates the side of a storefront.
The murals are pretty, they're interesting, they're historical, and they add a special vintage charm to the town of Van Buren.
Ride the Trolley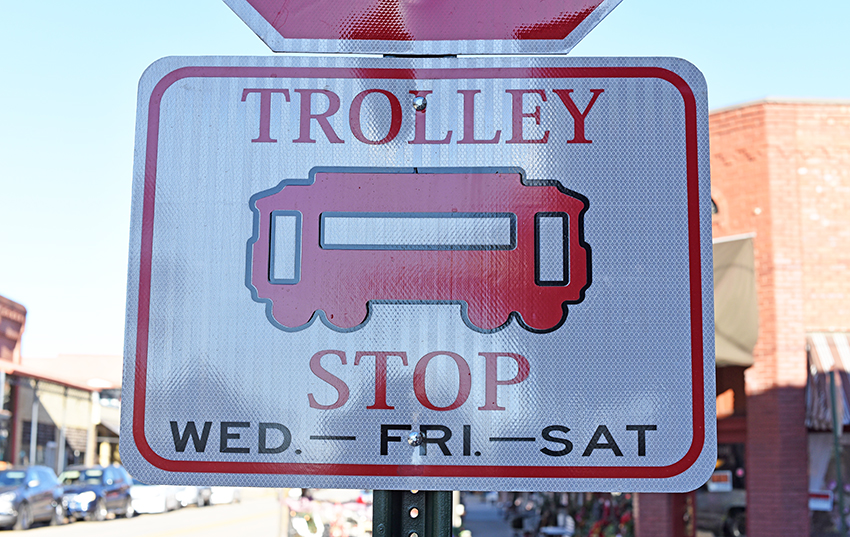 While we didn't actually get to ride the trolley, the Historic District does have a trolley that runs on Wednesdays, Fridays, and Saturdays. We saw the signs, just not the trolley this time around.
Whether you're riding the train to Van Buren or simply showing up for a relaxing afternoon of meandering, Van Buren has a lot to offer visitors. You could easily spend an entire afternoon getting to know this charming little town next door to Fort Smith, Arkansas. Happy exploring!