There's something sort of nostalgic about trains. Maybe it's because we all played with toy trains as children, or maybe because locomotives as a form of passenger transportation are mostly bygone, but I know many people who have fascinations with steam engines. If you're wanting to get up close and personal with a train, you don't have to go far! These unique experiences should do the trick!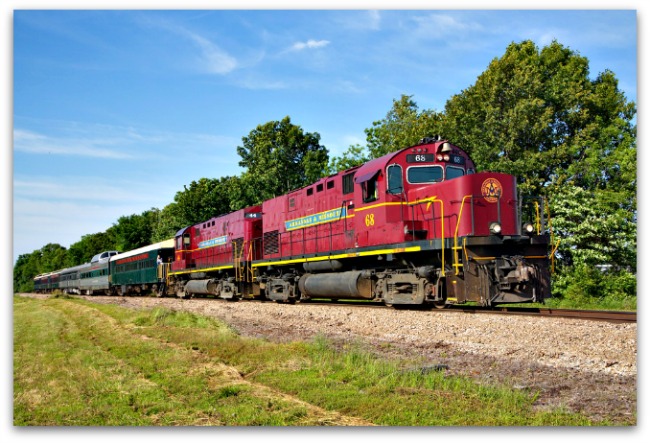 Passenger trains. We have two different passenger trains in Arkansas – the Arkansas & Missouri Railroad and the Eureka Springs & North Arkansas Railway. You can take a ride in between Van Buren, Winslow, Fayetteville, Springdale and Rogers on the A&M Railroad in vintage train cars including a 1920s Pullman coach or a 1940s B&O Cuppola Caboose. Some of the rides are one-way, so you can bring your bicycle and enjoy the trails on your way back, while other trips are round-trip and include layovers for lunch and shopping. Check out the different routes and rates on their schedule. In Eureka Springs, you can ride a vintage steam train for lunch or dinner on a one-hour round trip to "Junction, AR" and back. Check out the menus and departure times online.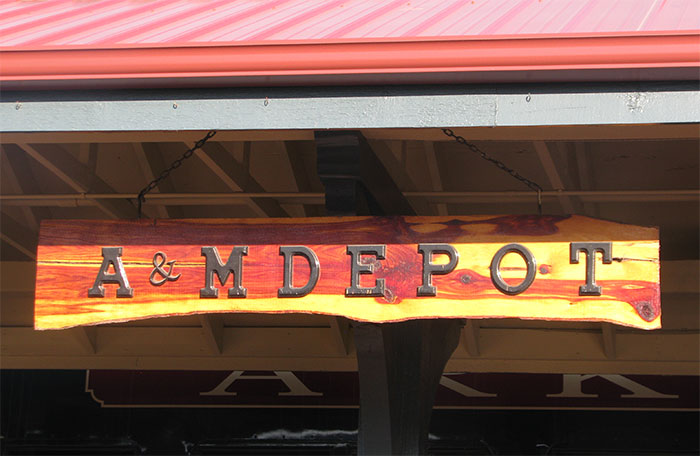 Historic depots. Across the state, you'll find many historic depots that you can tour and learn about the local railway history. Some of these historic depots serve other functions in their communities, so call and double-check operating hours before you visit. Some historic depots include:
Museums. In Pine Bluff, you can visit the Arkansas Railroad Museum and learn all about the history of the railroad in our area. The entrance looks like a vintage train station, and once you enter you can see over 25 historic vintage trains, inspection bikes used to check the trains and tracks, and much more! Or check out the Central Delta Depot & Museum in Brinkley, which is listed on the National Register of Historic Places. While this museum does feature more general history, it has a focus on the Rock Island and Cotton Belt Rail Lines, which cross there. For a final museum stop, don't miss the Fort Smith Trolley Museum, which includes history of the rail lines in the area, along with an actual historic Frisco steam engine!
Themed restaurants. If you prefer to stay in one place, but you want to experience locomotive culture, you've got some amazingly fun dining options in Arkansas. In Russellville, stop for iconic Stoby's cheese dip and enjoy the model train that runs around the perimeter of the restaurant overhead! It's mesmerizing to watch the trains whiz by as you wait for your food. Or you can immerse yourself in a train dining experience at All Aboard in Little Rock! Kids can don a conductor's hat while you enjoy your food- which is delivered right to your table by a miniature train! Or see what it's like to eat your meal inside a real train car at the Nickel and Dime Diner at the Park at West End in Fort Smith. You can grab breakfast or a burger in a restored Pullman railcar, which has been turned into a stand-alone diner!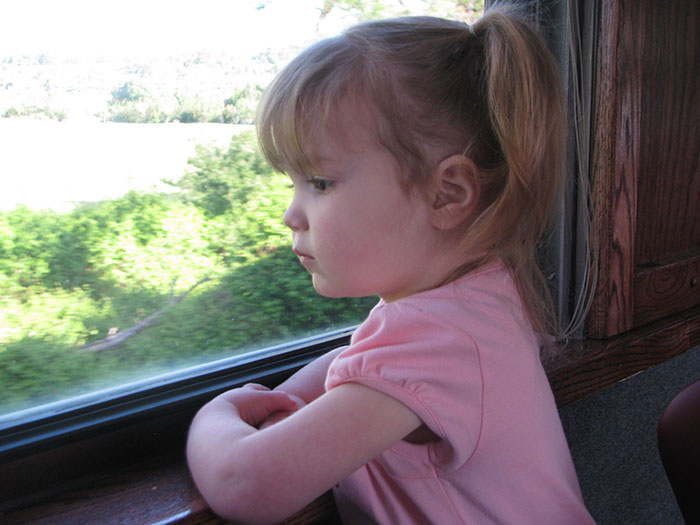 Smaller amusement trains. There are smaller trains that you can hop on all across the state! Funland Amusement Park in North Little Rock has a seasonal train that's big enough for kids and adults to ride! Or see the Little Rock Zoo while you ride the rails of the Diamond Express Kids Train. You can ride the Creekmore Express at Creekmore Park in Fort Smith year-round, including a special nighttime Christmas train when the light displays are up! It's one of our family's traditions to grab some hot chocolate and ride the train around the park admiring the sparkling lights.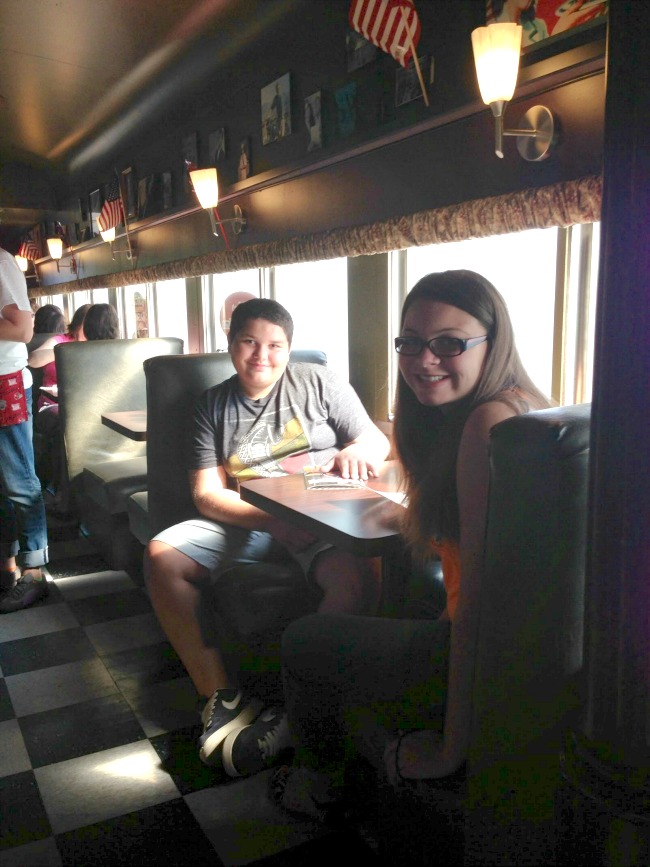 Miniature trains. For the ultimate in small trains, you have to visit Tiny Town in Hot Springs. I have very fond memories of this place as a child! Mostly because I felt like a giant with all the miniature scenes across the tables below me. Here you'll find amazing miniature scenes made of recycled materials like foil, coat hangers, sawdust, and cans creating views of the entire country. Surrounding the views are tons of trains that you can run yourself! The trains will go over tiny bridges, through tunnels and across the entire miniature United States!
Whew! That's a lot of trains across Arkansas! So it doesn't matter if you're looking to experience a real train ride, just explore a train car, or enjoy some miniature trains, one thing's for sure – whatever you're looking for is available nearby.