Gardeners unite for the beginning of summer! Arkansas is chock full of garden lovers, my oldest son being one of them. With the advent of summer, it only fits that we explore gardens in Arkansas because there are a lot of them.
As a little girl in St. Louis, I loved visiting the Botanical Garden with my mom. I remember walking down mysterious looking trails filled with beautiful blossoms and colors.
Whether you love the bigger botanical gardens or the smaller gardens filled with wonderful native species of plants, Arkansas has something for everyone.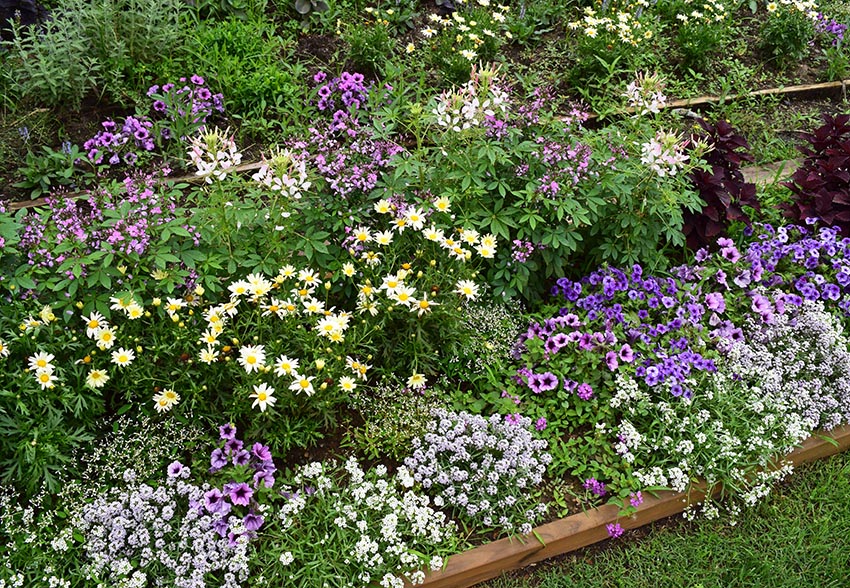 And no matter the region of Arkansas you live in, there's a garden in just about every corner of the Natural State. Let's take a peek at a few, shall we?
1. Garvan Woodland Gardens in Hot Springs
I would be remiss not to mention one of the most beautifully enchanting places I've ever been, Garvan Woodland Gardens. Over 200 acres of gardens make you wonder if woodland fairies really do exist. It's also a very kid-friendly garden, including opportunities for kids to enjoy feeding the Koi, stare in awe at the Model Train Garden, and explore the Children's Adventure Garden. Bridges, waterfalls, and benches make it a relaxing retreat away from the hubbub of everyday life.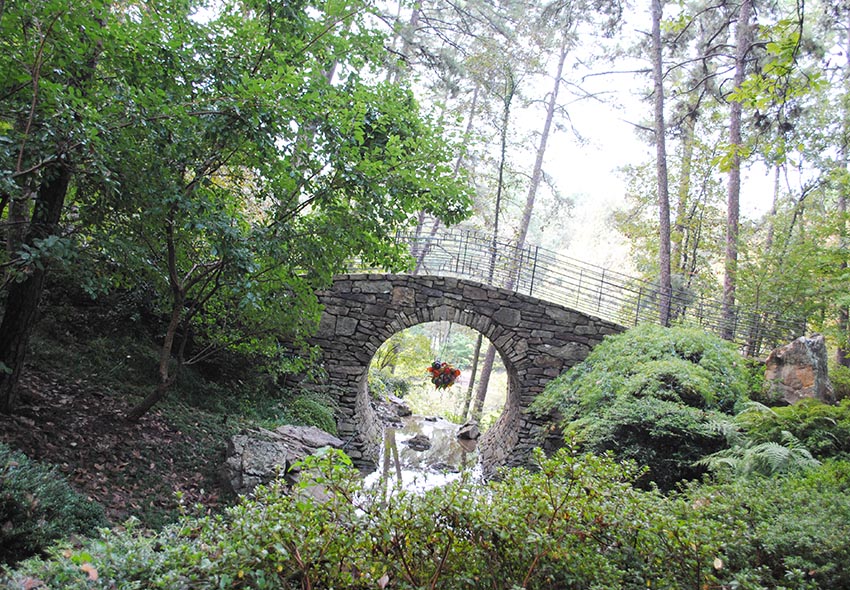 2. Botanical Garden of the Ozarks in Fayetteville
Boasting the area's only butterfly house, Botanical Garden of the Ozarks provides loads of educational opportunities for area residents, especially children. 12 themed gardens include a Rock & Water Garden, Founders' Garden, Japanese Garden, Vegetable Herb Garden, Children's Garden, Butterfly Garden, Four Seasons Garden, Shade Garden, Little Sprouts Garden, Rose & Perennial Garden, Ozark Native Garden, and Sensory Garden.
3. P. Allen Smith's Moss Mountain Farm in Roland
Moss Mountain Farm sits on a hill overlooking the beautiful Arkansas River Valley. In addition to the gardens, visitors can enjoy both the animals that live there and a tour of P. Allen Smith's Garden Home. Stroll through gardens containing annuals, perennials, roses, vegetables, a variety of shrubs, and fruit trees. You can plan to attend a lunch tour, schedule a group tour, or plan to attend a demonstration that interests you.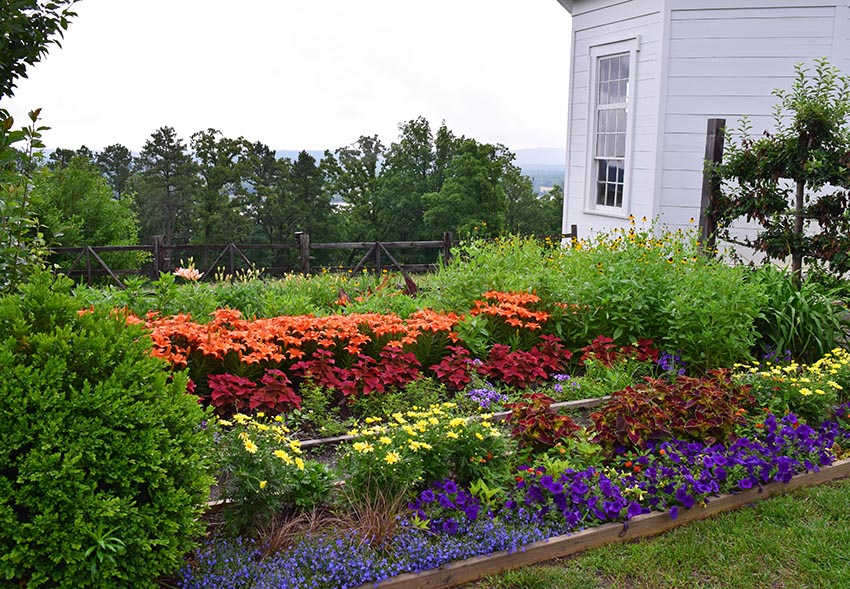 4. The Peel Mansion Museum and Heritage Gardens in Bentonville
Built by Colonel Samuel West Peel in 1875, the Peel Mansion and Heritage Gardens is an oasis in the middle of Bentonville. You'll find heritage roses, perennials, and native plants in the gardens around Peel Mansion. Large shade trees also add to the glorious beauty of this historical home.
5. Blue Spring Heritage Center in Eureka Springs
Get a taste of the Ozarks at the Blue Spring Heritage Center with its myriad of vegetables, flowers, and healing herbs. Over a mile of trails gives plenty of opportunity for exploration. Visitors can enjoy three different gardens, including Medicine Wheel, Three Sisters, and Woodland. Before your visit, be sure to check out what's blooming.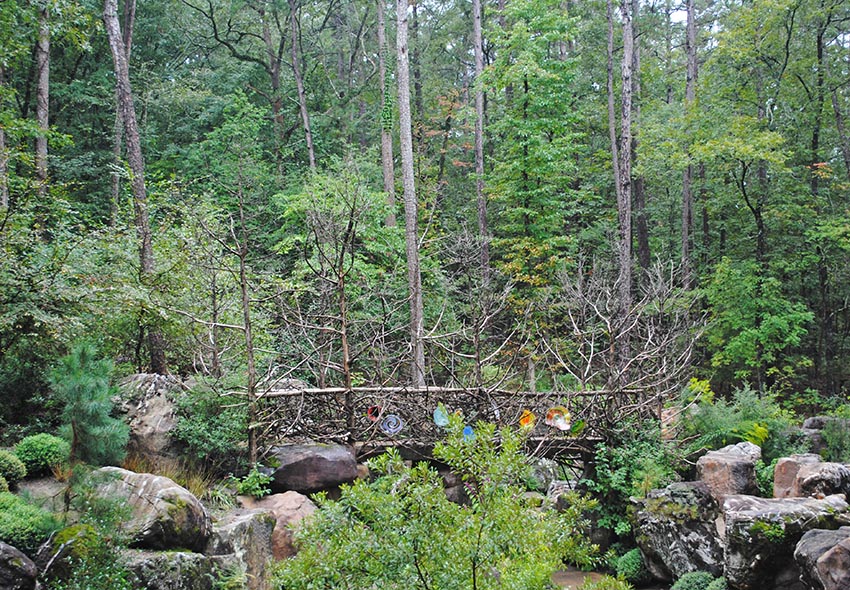 6. South Arkansas Arboretum State Park in El Dorado
The purpose of the South Arkansas Arboretum is to preserve the native, rare, and economically important flora of the West Gulf Coastal Plain region of the United States (source: South Arkansas Arboretum website). Flowering camellias and azaleas thrive here. With 12 acres, visitors can enjoy walking and jogging through the beautiful preserve.
7. Wildwood Park for the Arts in Little Rock
A beautiful botanical garden in Little Rock, Wildwood Park offers loads of adventure for nature lovers. Gardens include the Asian Woodland Garden, Boop Water Garden, Bruce Garden, Butler Arboretum, Swan Lake, Ruth Allen Dogwood Trail, Wild 40 Trail, and Zahn Rock Garden. The Asian Woodland Garden even has a flowering cherry orchard. Two swans, Alexander and Bella, live on Swan Lake. Whether you simply want to experience the flora and fauna this beautiful garden provides, or you're ready to hit the trails, Wildwood Park is a definite must visit stop on your tour of Arkansas gardens.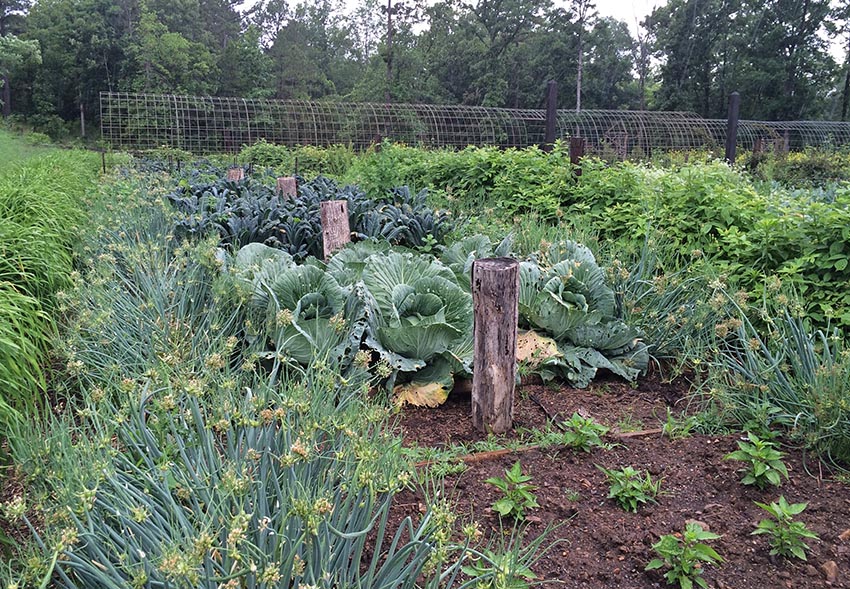 8. The Bernice Garden in Little Rock
You'll find this garden downtown at the southeast corner of Daisy Bates Avenue and South Main Street. Its purpose? To bring community and neighbors together. Art lovers will enjoy sculptures created by Arkansas artists, as well as mosaics and other artwork. Plants include native plants, herbs, annuals, perennials, and ornamental grasses. A wildflower garden attracts butterflies. It's a relaxing place for neighbors and visitors to enjoy together or to simply find a quiet place.
I don't know about you, but I'm pretty excited to check out some of these gardens in our many adventures this summer. What other Arkansas gardens would you add to this list?