Beginning in the early 1900s, before Cantrell Road in Little Rock came to be, one African-American woman purchased acres upon acres of land in Pulaski County, jotted handwritten plans for its use and sold its lots to other blacks, creating a settlement that is still known today as Pankey.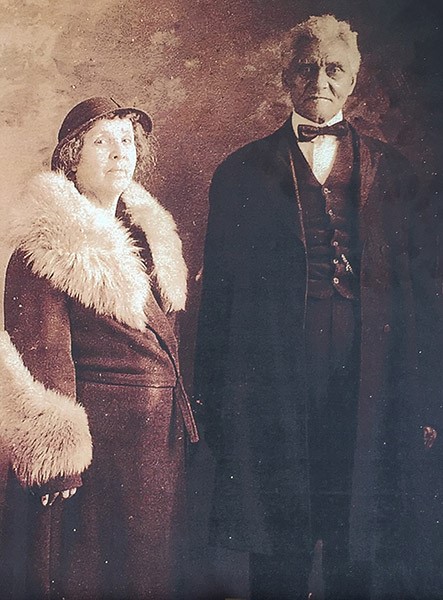 Josephine Pankey, born November 17, 1869, in Ohio, established herself in Little Rock as an educator, philanthropist and real estate agent. She taught the children of Little Rock area tenant farmers, sharecroppers and butlers. Pankey knew that her students' parents had limited control of their homes due to not being homeowners, said Nancy Robinson Lott, who with Regina L. Norwood co-authored the book Josephine: Celebrating the Life and Legacy of Mrs. Josephine Irwin Harris Pankey. The book is available for purchase through fojpankey.org.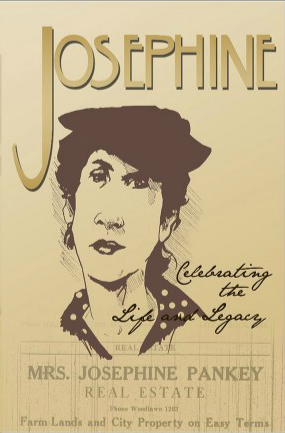 "Her dream was to really have a community and provide a place where former tenant farmers and sharecroppers, people in agriculture, could have their own space and they could buy their land, build their home with no restrictions," said Lott, who also said Pankey took notice of the plans for an all-white Pulaski Heights neighborhood. "That was her dream."
In 1907, Pankey purchased 80 acres outside of Little Rock between Crockett Street and Ives Road along what was then Prospect Road and is known today as Cantrell Road. By 1922, Pankey grew this area by an additional 80 acres, extending it to Black Road. Over the years, a number of black families called the Pankey community home, especially after the Great Mississippi Flood of 1927 and lynching of John Carter that same year.
Starting out, she sold 50 x 150 lots of land for $10, and many of the homeowners used trees from the undeveloped area of Pankey to build their homes themselves to their liking. Pankey herself donated portions of the land to four churches—three of which remain today—and an elementary school that taught first through eighth grades.
"It wasn't just to sell land and make money. She always wanted to make a difference in the lives of individuals, people of color in particular," Norwood said. "I think when she developed the land out here, she had the idea of, 'What do I want in this space? I want churches. I want a school. Education is important in my life. I want it to be a central factor in the community. Faith is important in my life, so I want churches out here. I want lots so that families, individuals, can purchase land and can connect to the land and use that as a catapult for thriving.'"
Along with opportunities for residential use, dining and entertainment flourished in Pankey. At one point in time, residents of the community enjoyed a black-owned movie theater and had their own grocery store, service station and a place for nightlife—Bob's Café and Pool Hall. These businesses—and Pankey Elementary School—have since closed.
Pankey also subdivided land in other Little Rock area communities. In July 1908, she bought six city blocks' worth of land along Leander Drive going into Boyle Park, according to the Encyclopedia of Arkansas History and Culture. That same year, Lott said, Pankey purchased 2.5 acres in Pulaski Heights between Catholic High School for Boys and Hall High School.
"If you have a dream, believe it and work toward it because she showed me that even during a time of Jim Crow and resistance to women—because she's doing this before women's suffrage, before 1919, she's doing this," Lott said. "She's buying land, she's subdividing it. Her name is on it, where before, the husband's name had to be on the property, even if it was inherited property."
Norwood said Pankey's work toward building a black community was simply in her DNA. Her family strived to be property owners, and Pankey grew up knowing the value of land and having respect for it, she said.
Pankey also knew the importance of giving back to youth, Lott noted. She donated land to the Boys and Girls Scouts and volunteered her time with the United Service Organizations on Ninth Street.
"She was instrumental in working with the YWCA for colored girls, and we found some evidence that she supplied the area for girls to come out and camp on her property," Lott said.
Pankey, a sharp and humble woman, didn't seek recognition for her efforts, Norwood said.
"The people you know in your circle, you think well of. You think they're really doing a good job, making a difference," Norwood said. "How many of them are in the limelight? But they're still making a significant difference."
Pankey died in 1954, and the city of Little Rock annexed the Pankey community in 1979. Westward sprawl and commercial development has helped shaped the area into what it is today; however, the celebration of Pankey's work lives on. The Josephine Pankey Center, which opened November 2016, stands on Cantrell Road as a manifestation of Pankey's dream to have a community center in the neighborhood.
And if Pankey could see the area today, Norwood and Lott said, she'd still be working to develop the land and encourage others to, as well.
"She showed me that if you have a dream, whatever it is, there is a way to work through it," Lott said. "I'm sure she met some negatives. I'm sure someone told her, 'Josephine, you know you're not going to be able to do that.' But she did it. She did it."
Photos courtesy of fojpankey.org