"There is no greater agony than bearing an untold story inside you."
–Maya Angelou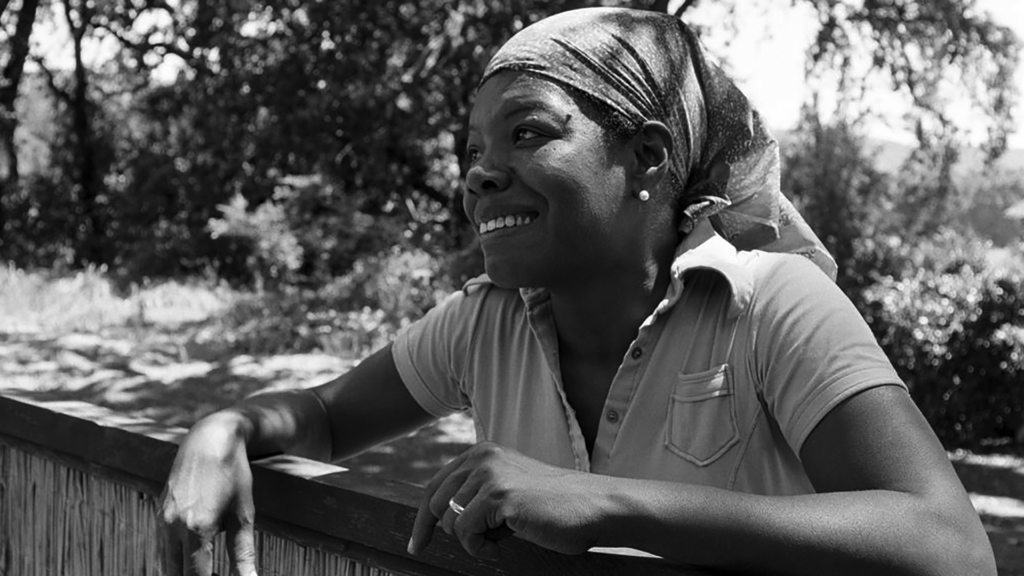 Marguerite Lee Johnson was born to survive and tell her story so that others could survive. She would spend a lifetime baring her soul, telling her own hard stories, and the stories of the tens of millions of other women who found living often harsh, sometimes beautiful, but always a journey towards survival.
Maya Angelou was born Marguerite Lee Johnson on April 4, 1928 – 90 years ago, in St. Louis, Missouri. In her first book, I Know Why the Caged Bird Sings, she likened her birthplace with all the fanciness and all the iniquities, of a gold rush town.  Just a toddler when her parents divorced, young Marguerite and her older brother Bailey moved with her mother to California. This would mark the beginning, not the end of her childhood migrations.
The world celebrated this iconic writer's birthday on April 4, 2018. She died four years ago in North Carolina, the place in which she lived and called home for much of her adult life.  Yet, nothing and no one played a more critical role in helping shape the Maya Angelou we knew than the eight or more childhood years she spent in Stamps, Arkansas in the care of grandmother, Annie Mae Henderson.
Stamps was the quintessential southern lumber town during Arkansas' Jim Crow era.  Maya described this new home as the "small, musty town" that she and Bailey had been sent to.  The town, however, would be the vivid backdrop to most of her adult life.  Stamps and Annie Mae Henderson would loom large and unchanging in that childish part of her memory.
Stamps was a flag stop on the St. Louis and Southwestern railroad. Most southern coloreds called it the "Cotton Belt" line. Maya and Bailey were just three and five when they arrived in Stamps, children baring tags on their wrists that read, "To Whom it May Concern." It was not so unusual, then, for parents to entrust their children to the care and kindness of the colored Pullman porters who were hired to cater to the fairer class of passengers but swore an unspoken oath to care for and protect the young, scared colored children traveling alone, clutching their grease-stained sacks and small suitcases to them for comfort.
Maya Angelou would spend a lifetime wrestling with her love and her painful memories of childhood in her temporary home.  A southern parent's idiom might fit her emotions, perfectly: `I love you because you're mine, but I can hardly stomach your ways.'  I Know Why the Caged Bird Sings is a crescendo of that conflict with the town where she found both "enormous love, and enormous pain."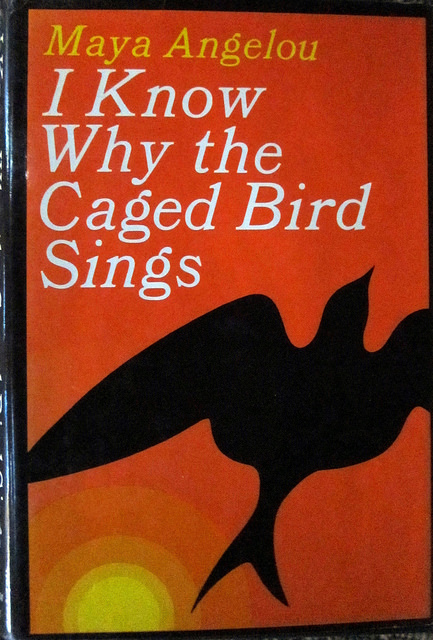 Maya and Bailey would spend most of their developing years in Stamps in Mrs. Annie Mae's care.  If Maya Angelou is the spitting image in spirit and character of anyone, it is Mrs. Annie Mae Henderson, a living and breathing black businesswoman in the midst of Arkansas' Jim Crow heyday.  The William Johnson General Merchandise Store was the only black-owned business in town.
Mrs. Annie Mae was a woman before her own time, decades before there was even a time for women.  A southern survivalist, wise to the ways of the south, and even wiser in the ways to get around Arkansas' ugly and unfair Jim Crow system, even if she was sometimes forced to 'smile so hard she cried,' during her most trying days in Stamps.
Maya Angelou was somehow destined to hone her giant imagination in a place like Stamps.  A town so ingrained in its ways that It couldn't help but challenge a girl like Maya, dare her to question their way of life, dare her to believe she could rise above what was, in the American south.  And, then there was the irresistible nature of that southern world, rife with colors and smells, and sounds, and language. The unspoken messages between blacks and whites, and whites and whites, and blacks and blacks, and adults and children, and children and children.
Yes. Stamps, Arkansas was for young Maya Angelou, the incubator for a voice that would be heard, that would tell truths, and yes, many of them, ugly truths. Yet. If one carefully reads between the lines, and skip past the ugly truths, there is a rainbow of beauty revealed, too.  June Lake was where young Maya spent much of her alone time, where she surely began to think the thoughts of a poet and a writer. The red clay land that Annie Mae Henderson quietly amassed, the warm and loving interactions between the women and men who patronized Mrs. Annie's store, were all seeds that would help the town of Stamps, and Annie Mae Henderson transform a damaged and hurting child, into the Maya the poet and artist the whole world embraced.
Maya's childhood was a study in contrasts, love and hurt, pain and privilege. Mrs. Annie loved and coddled them, showed them off to the people of Stamps.  But, at seven years old, Maya was whisked off from Stamps to St. Louis, to a mother she had forced herself to forget – or to remember as dead.  She was home, again to strangers. The drunken town and the mother who was as different from her Stamps, Arkansas "Mama," as a purple prune is to a shiny, red apple.
It would be during Maya's two-year whirlwind stay in St. Louis with her 'real' mother that she learned real pain. But, it was also there that she learned what unadulterated love for a mother was. The beautiful Vivian Baxter, in young Maya's eyes, hung the stars. Vivian, so full of life that she made young Maya's head swim.
Vivian Baxter Johnson was beautiful and moving, constantly moving. She wore red lipstick, loved to dance, and even sometimes drank. She worked in a bar where men sometimes grabbed her, where her laughter welcomed strangers, while her lover sat home waiting, dangerously in love.
It was this lover, Vivian Baxter's live-in, who stole Maya's childhood at eight years old. The ongoing molestation that turned to rape damaged Maya Angelou in more ways than anyone could see. A child's realization that her mother couldn't protect her, and that the man her mother loved would use her child as an object of his desires.
Then after, Maya no longer a gleam in her mother's eye, but a sty, an inconvenience and ugly reminder for the Baxter family of St. Louis who, after all, had a reputation to uphold. Again, a child's young life interrupted, and again, she was sent to Stamps and Annie Mae Henderson for safe keeping and healing. In her young mind, Maya's return to Stamps and Mrs. Annie Mae was as a parcel of used and damaged goods.  She also returned as a mute, convinced that her voice had killed the man who hurt her. Her mother's lover who spent one night in jail then turned up dead in an alleyway.
People of faith might believe that even then, God was in the plan, that it was during the child's five years of silence that she shed her skin as Marguerite and became Maya, with her extraordinary memory, her love for books and literature, and her ability to listen and observe the world around her.
Maya Angelou credits a teacher and friend of her family, Mrs. Bertha Flowers, with helping her speak again, for introducing her to Charles Dickens, William Shakespeare, Edgar Allan Poe, Douglas Johnson, and James Weldon Johnson, authors who would affect her life and career.
Maya did more than survive in Stamps, Arkansas, she thrived. And, at 13, during World War II, Maya and Bailey left Stamps for good, moving to Oakland, California with their mother.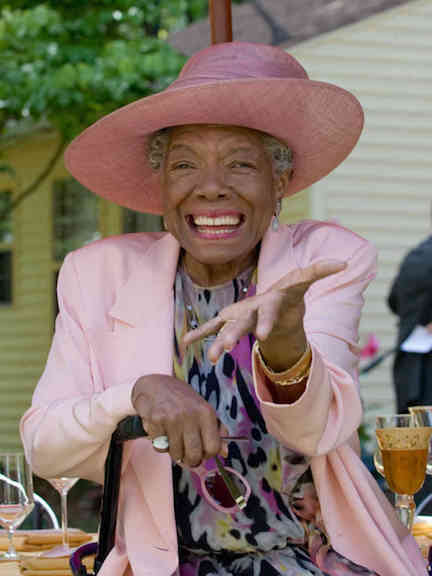 "We delight in the beauty of the butterfly, but rarely admit the changes it has gone through to achieve that beauty." – Maya Angelou
It is more than likely that the 6-foot tall poet would, in time, come to terms with her love and emotional conflicts with Stamps, Arkansas. After all, Stamps was neither better nor worse than most other southern towns during the Jim Crow period.  Like most other southern towns, they suffered under the illusion that things would always be the same, that the laws of segregation and racial discrimination defined America.
For generations, Stamps was a thriving lumber and oil town. It owed its prosperity to the Bodcaw Lumber Company of Louisiana, and a local oil company that produced oil from the surrounding fields of Lafayette County. Most blacks and whites in town were somehow affiliated with either Lumber or oil for well over 40 years.  Maya and Bailey's arrival into the town coincided with a drastic change as the major lumber mill closed and Great depression took a seat and stayed.
It is highly likely that in her twilight years, given her legendary wisdom, Maya accepted that her conflict might be heavily tinged with disappointments in other parts of her childhood, the painful reality of childhood abuse, abandonment by parents who, in their own way of loving, sent her away to Grandma Annie, where she would continue to suffer, but in time did heal.
For the generation of blacks and whites who never knew there was a Maya Angelou, her performance at the 1993 William J. Clinton Presidential Inauguration, and her brilliant, majestic recital of "On the Pulse of Morning," was a revival and second coming.  Suddenly, for young women and old women and women of every hue, she became Maya, the literary giant and poet.
There are few, if any, southern writers who contributed more to telling America's truth. Few have made such an invaluable contribution to American and world literature. Her work is not easy reading, the truth never is. She has been lauded and criticized throughout her literary career for her tell-alls about America.  Had there been no Maya Angelou, there would surely be an enormous void in southern literature. Her voice, her stories, her inciteful critiques of southern culture and history are all so very important to our discussions, our literary archives.
Even with her baring of ugly truths, there remained the love and affinity for Arkansas and the South that she described as her life sources. Without argument, Stamps, Arkansas with all its frailties, played a critical role in her survival, her growth, and her literary journey.
Maya Angelou also openly spoke about the wrong turns, the learning opportunities in her crowded life in, Gather Together in My Name, where she wrote about her tattered chapters. She wrote so openly, she said, in hopes that her truths would touch young people's lives.
When one looks at the full picture, it can be said that in a strange but wonderful way, Arkansas saved Maya Angelou's life. Stamps, Arkansas was the balm this child, who was unquestionably in pain, needed. It was a restored Maya who left Arkansas as a teenager, but by that time Stamps had its claim on her.
She spent the 70 years after Stamps doing good and making a difference, opening eyes as a writer, poet, filmmaker, playwright, producer, teacher, civil rights activist and human rights advocate.  She lived a full and amazing 86 years on this earth.
Her greatest gift was the sharing of her powerful stories, her life experiences that inspire and touch women and men and young people around the world.  She was a master truth-teller, a master at telling our stories – the woman's story, the southerner's story, the African American's stories, the stories of the oppressed and downtrodden.
In 2014, just months before her death, Maya was scheduled to travel to Arkansas and lecture at the Fayetteville Library. She fell ill and was not able to attend, but mailed a brief but telling letter that said, "I will always consider Arkansas home."
About the Celebrate! Maya Project of Arkansas
Shortly after Maya Angelou's death, Janis F. Kearney invited a handful of women to join forces with her to celebrate the life and legacy of the literary icon who had spent much of her childhood in Arkansas. The culmination of those plans resulted in a Day of Remembrance in Stamps, Arkansas in October 2014.  In 2015, the group agreed to do more, beginning with becoming a 501(c)3 non-profit organization, the Celebrate! Maya Project, with the official mission being:  "To help honor and promote the inclusive literacy, creativity and social consciousness of the life and work of artist and activist Dr. Maya Angelou." The Project is committed to helping preserve, and promote Arkansas' history, and the history of literary icon Maya Angelou by partnering with Arkansas schools, communities, and other nonprofit organizations to help bring this legend to life, and take the humanities and the arts into the schools and communities.
Since 2014, the Project has promoted Ms. Angelou's life and legacy through partnering with public schools, holding public forums, workshops, and public conversations where information about her decades of work is shared – helping bring Maya Angelou to life in Arkansas schools and communities. for more information visit us at www.celebratemayaproject.org, and our Facebook page at:  https://facebook.com/celebratemaya/
Photo courtesy Wayne Miller Magnum